The project takes advantage of the urban, architectural and landscape setting of the ZAC des Rives de la Haute-Deule. The dwellings are divided into two buildings of 53 dwellings and a semi-terrace parking lot.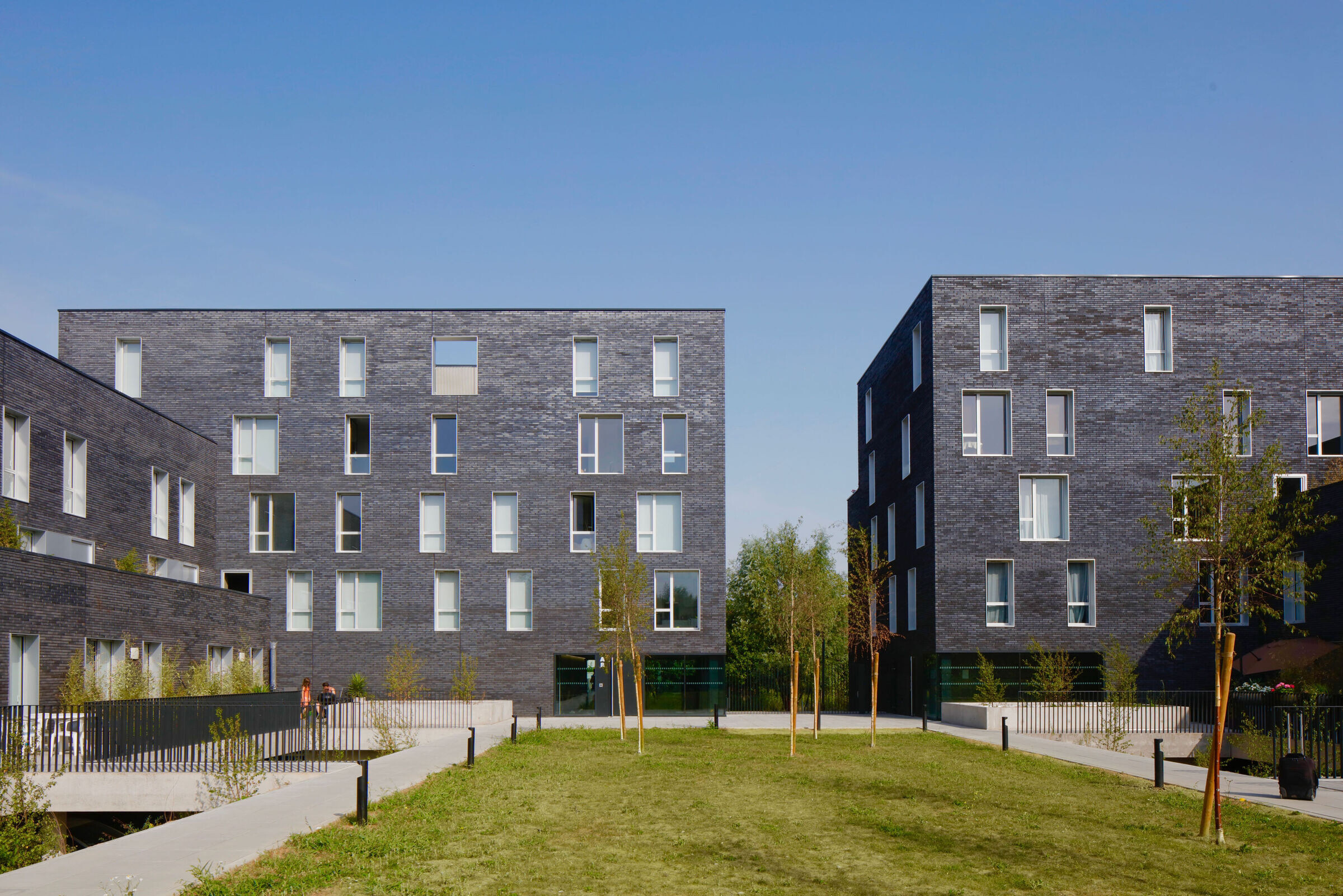 Its form is a continuous whole from an architectural point of view and forms a "fault line" which constitutes the entrance of the block.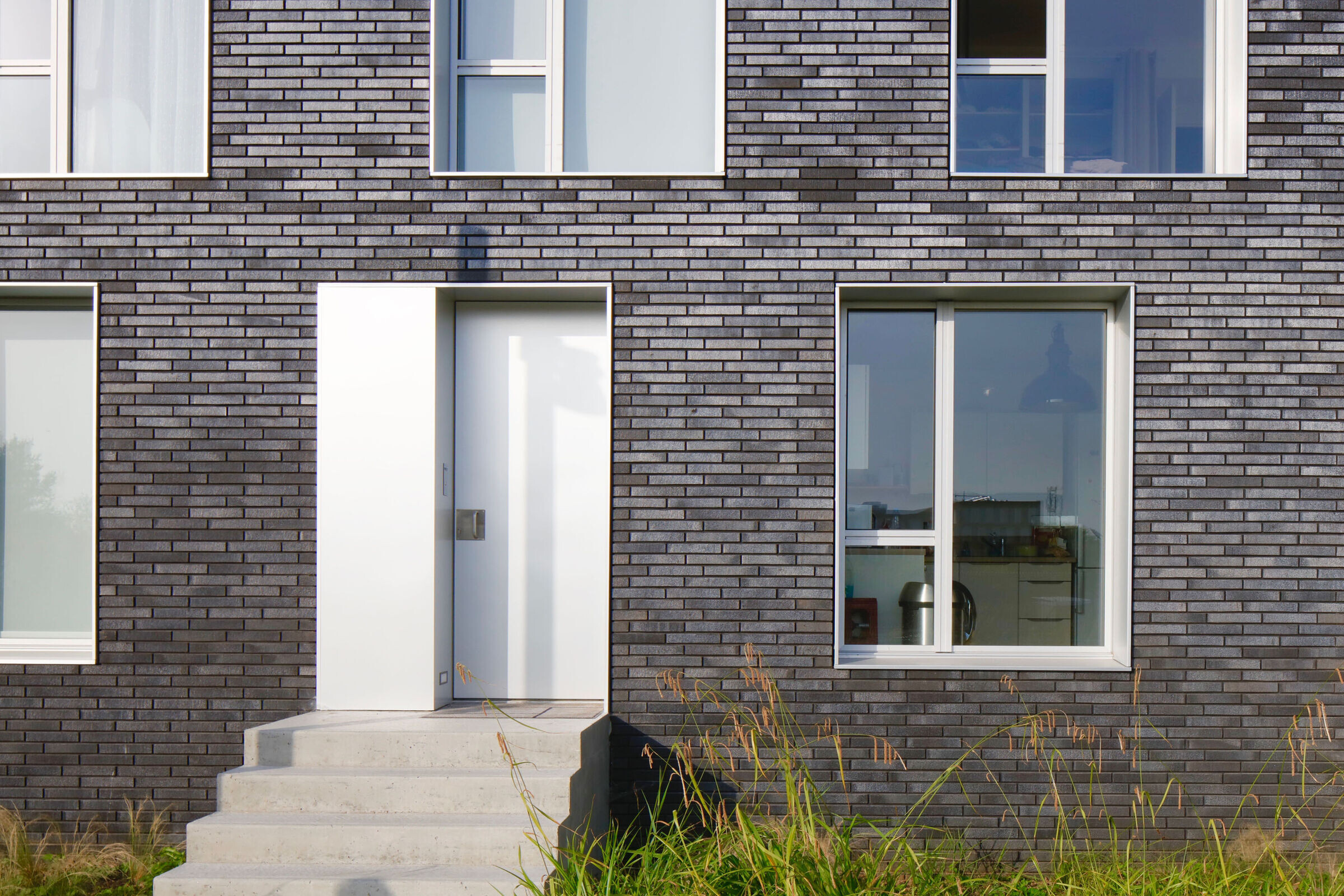 In addition to the urban facade on Avenue des Sautes, the heart of the block is a natural space, largely planted with open ground and surrounded by a deck forming the roof of the semi-terraced parking.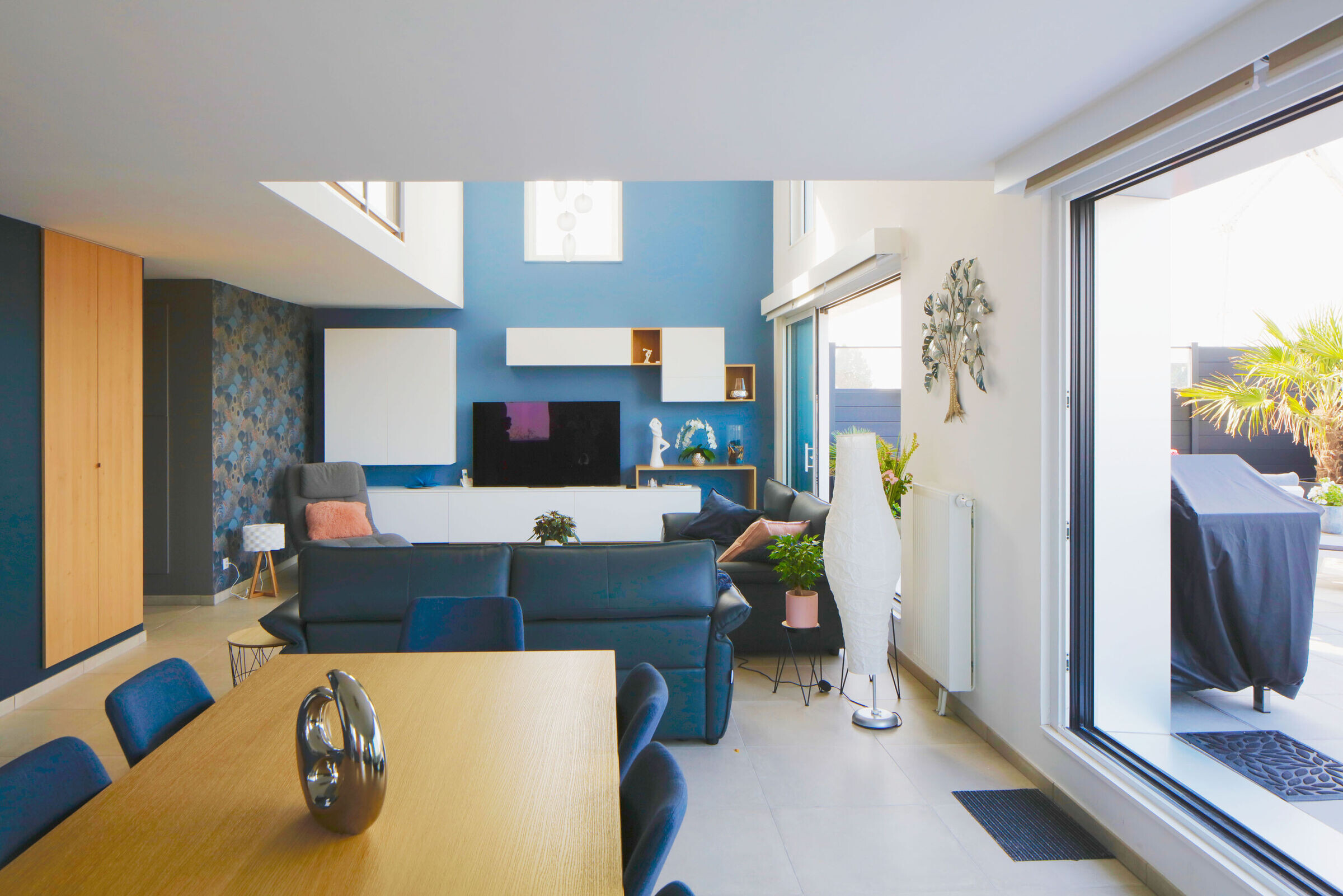 Pathways integrated into the garden allow to cross the heart of the block from north to south and to distribute all the intermediate dwellings by a series of footbridges above the slope naturally lighting the parking.