Designed in 1955 by the architect Júlio de Brito, the seven-storey building that became known as Edifício Garantia / AXA is an emblematic building in the city of Porto, in the heart of Avenida dos Aliados.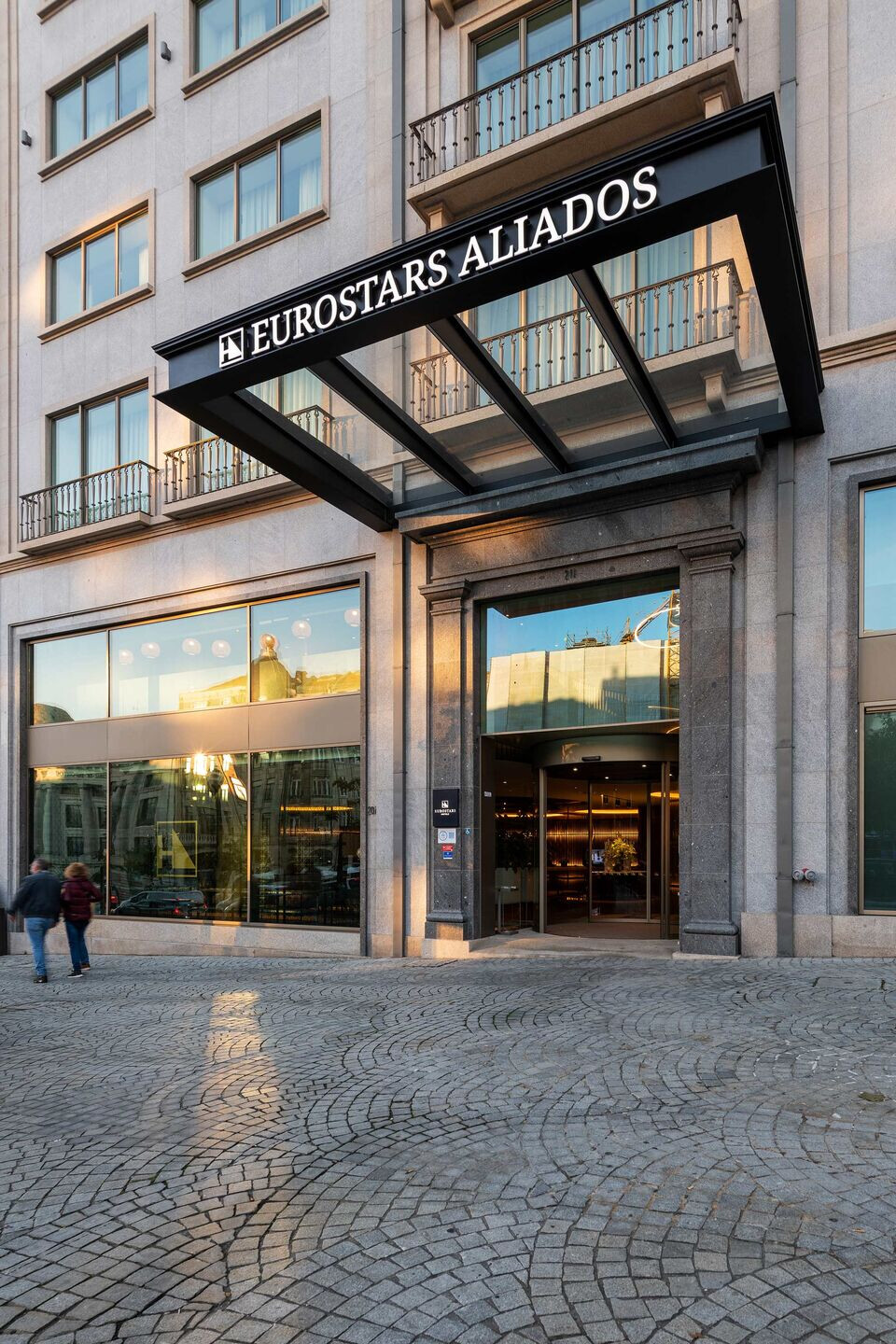 Recovered, the building regained its grandeur, hosting the Hotel Eurostars Aliados, a 5-star hotel operated by the Eurostars hotel chain.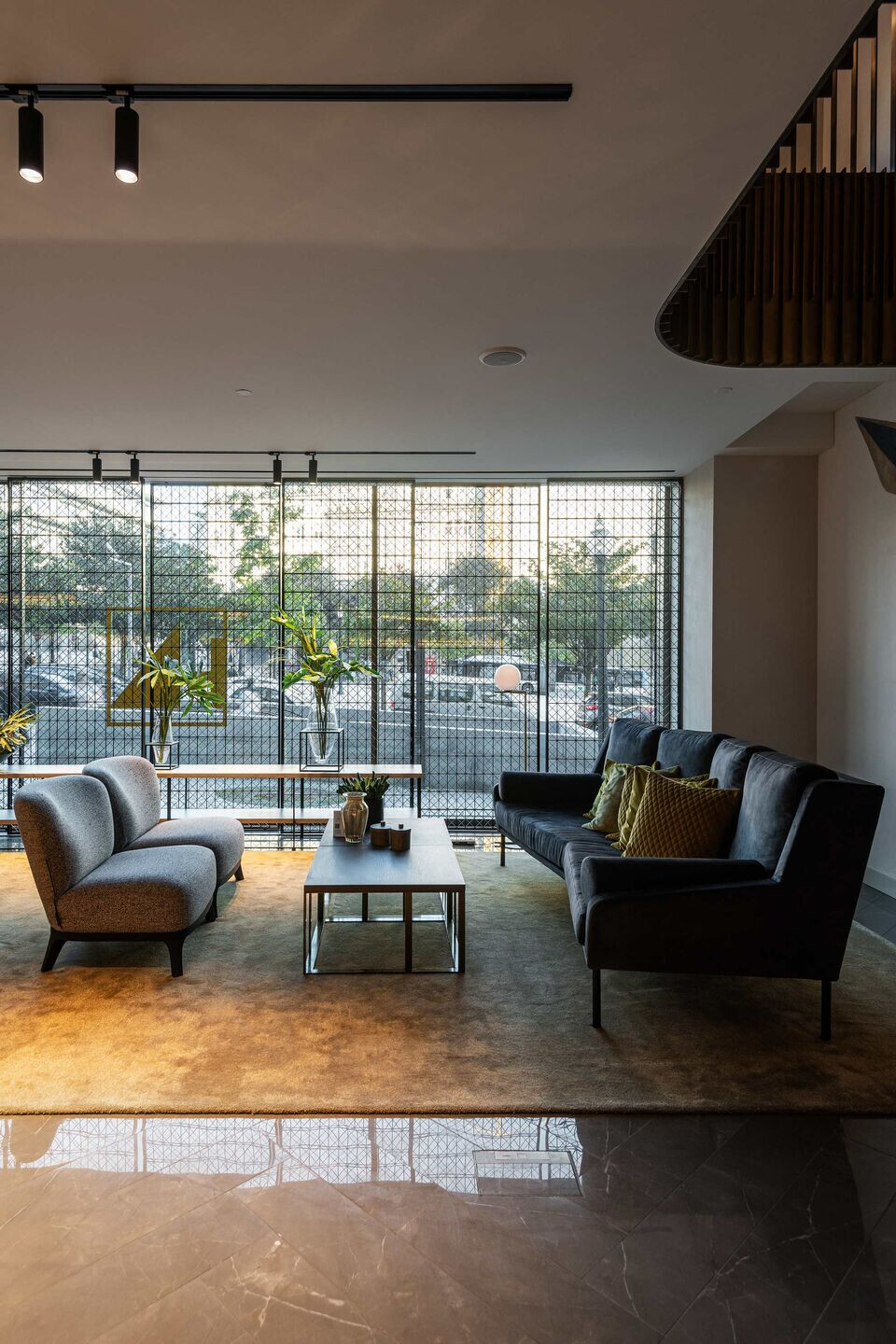 Each element produced and customized by S-Vitech respected the basic inspiration of the project in the 4 pillars of the city: architecture, bridges, river and wine.
The welcome to Eurostars Aliados is signaled, in a first approach, by the entrance flap, a tubular structure with glass and with a dimension of 6.2 x4.3 ml.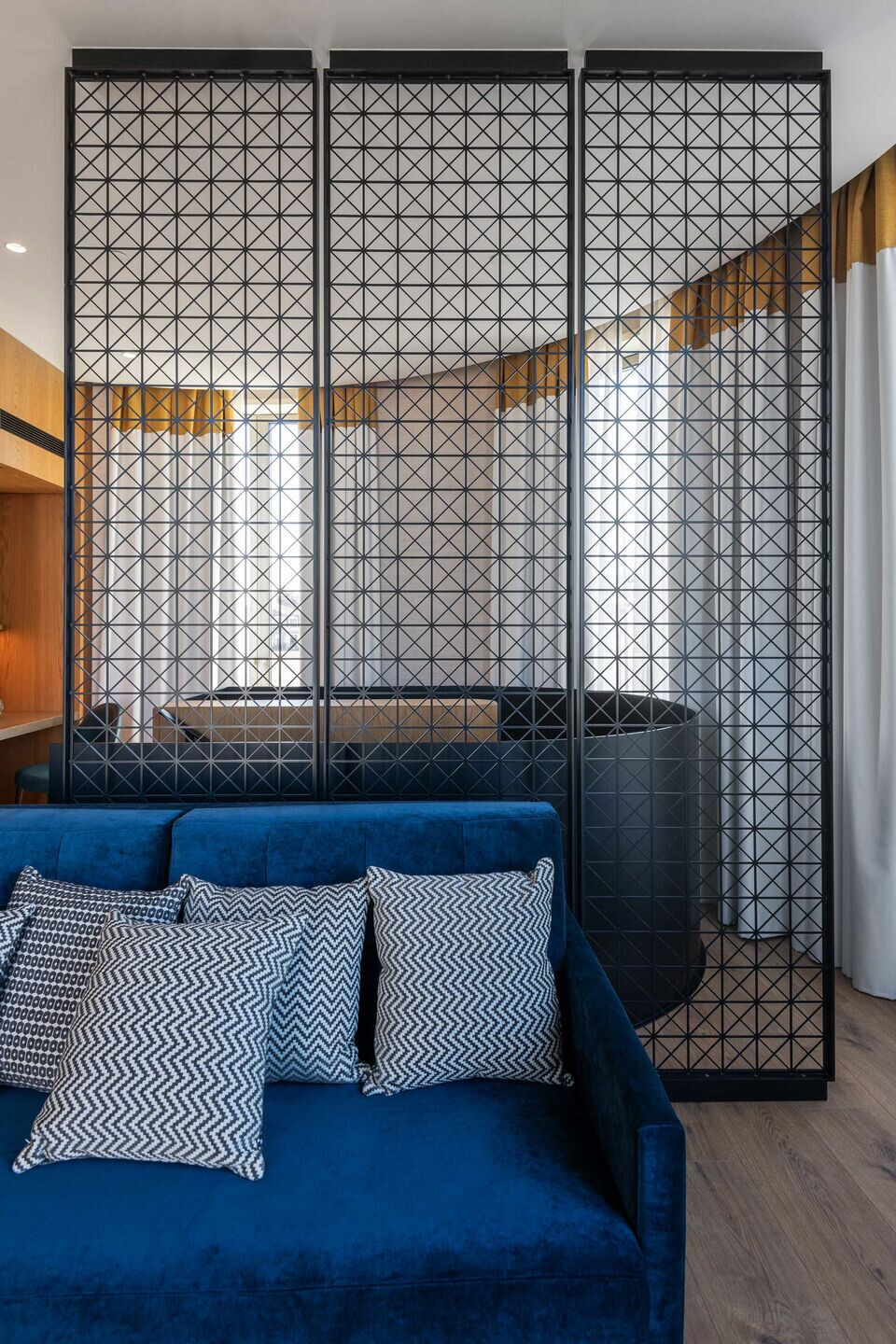 The curved structure and guardrails, baseboards and all the brass details enhance the refinement and grandeur of the Hotel.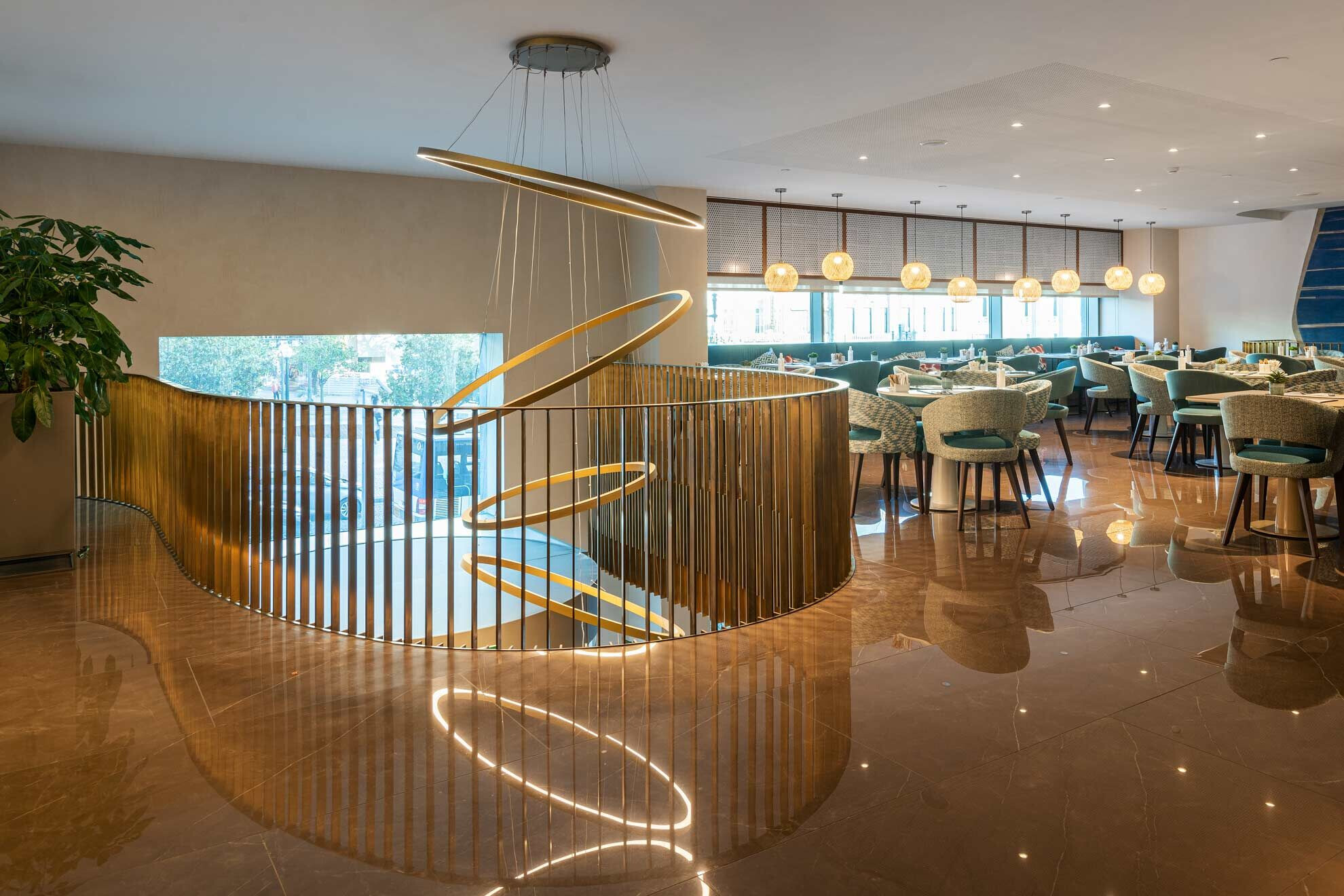 The laser-cut sheet celosias are a striking piece in 3 different places, the Master suite, the Lobby and the Elevator, creating a link between the three spaces.