The palace of Castilfalé houses the Archive of the city of Burgos. It is a magnificent example of Burgos Renaissance architecture, located in front of the Cathedral, a great representative of Gothic art in Europe. Our proposal was the winner of the competition for the expansion of the Archive.
The first objective of the project is to ensure the aesthetic integration of the new architectural volume next to the Gothic temple. The façade is made of stone, wood and brick, as well as becomes mute, posing an abstract cloth that gives prominence to both the Palace and the Cathedral.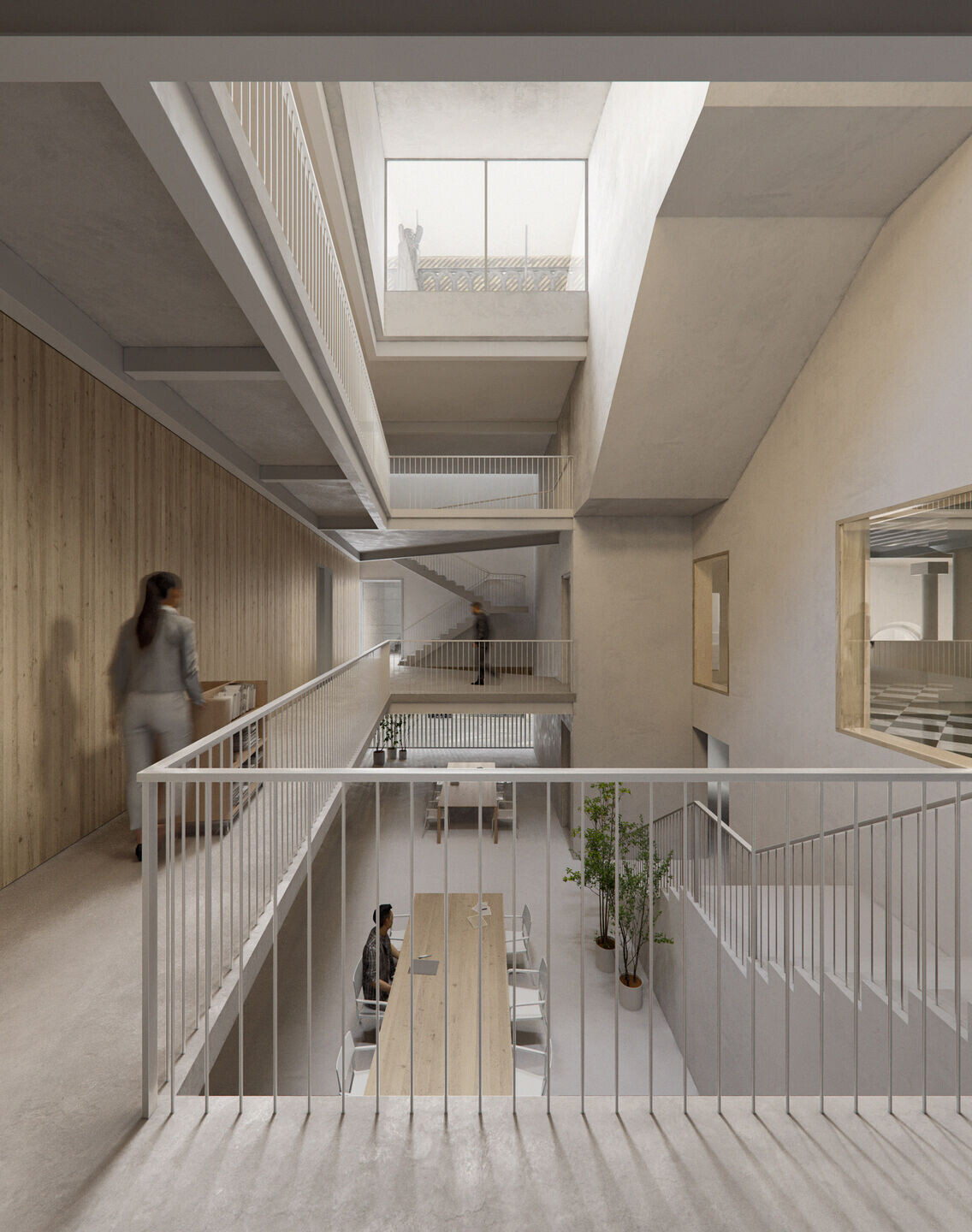 The interior of the archive is designed according to specific technical needs. An atrium of vertical circulations with overhead light organizes the routes and accesses to the rooms. A double technical wall with high insulation delimits the deposits, guaranteeing the conservation and security of documents, photographic and cartographic material, books and special supports.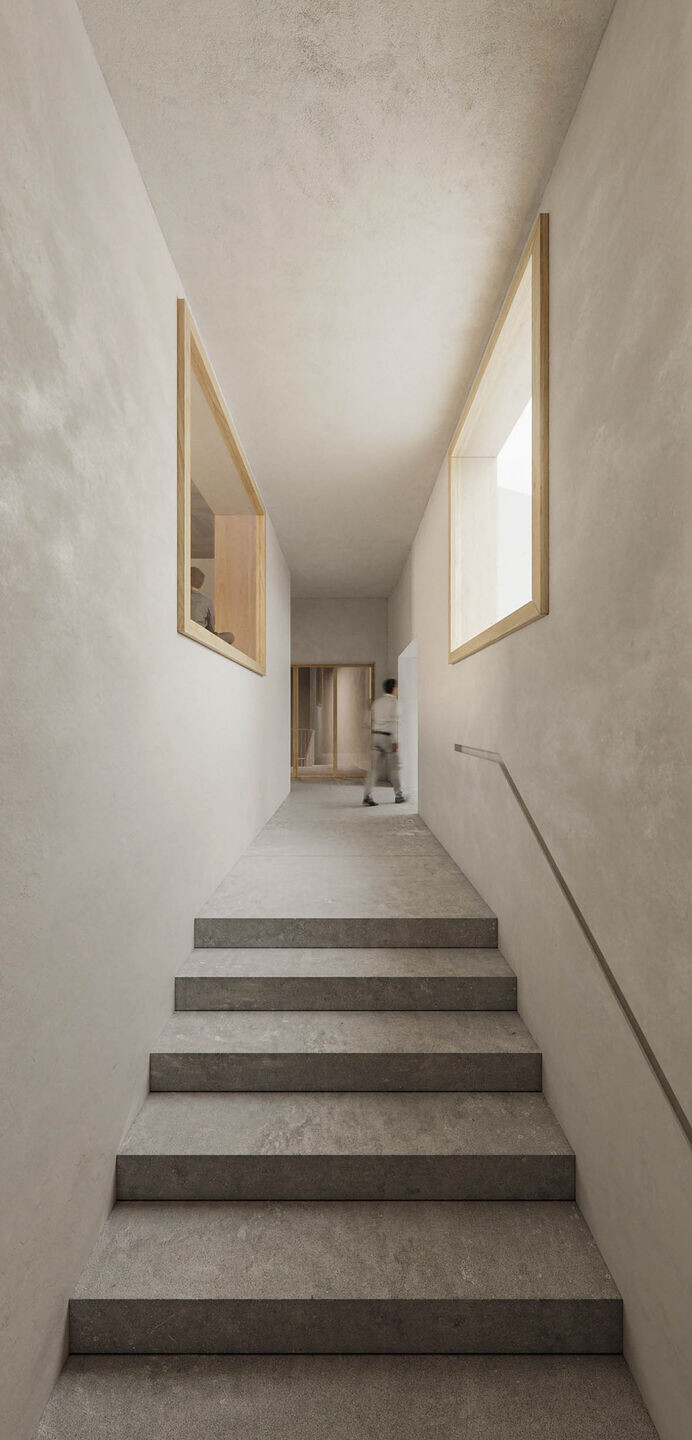 Another of the key strategies of the project is the opening of the Palace to citizens and its link to urban space. An ascending route is created that begins in the Plaza de la Catedral, crosses the Palace and ends at the roof, where the new 'Plaza Mirador' is located, allowing you to enjoy the views of the historic center.
The necessary construction strategies are proposed so that the energy efficiency of the project is optimal. The project pursues the energy efficiency standards of a Passivhaus building, through interventions that include the perimeter continuity of the thermal envelope, a heat recovery system and a skylight facing southeast that allows solar capture in winter.