This Expo is very special and has taken on global significance as it is being held one year later than planned in the wake of the COVID-19 outbreak, which has given participating countries more time to become better prepared. Furthermore, it is also the first time that the World Expo is being held in the Middle East, Africa and South East Asia region.
World Expos give countries the opportunity to exchange culture, innovation and technology, key elements for the advancement of globalisation.
Connecting Minds, Creating the Future is the expo's slogan, as the concept is based on the belief that innovation and progress are attained by people from different backgrounds and areas coming together to pool ideas with a view to solving global challenges.
Saudi Arabia presents itself as: The land of opportunity.
The Saudi Arabia pavilion at Expo 2020 in Dubai offers an open invitation to the world to explore the country first hand through four main themes: People, Heritage, Nature and Opportunities.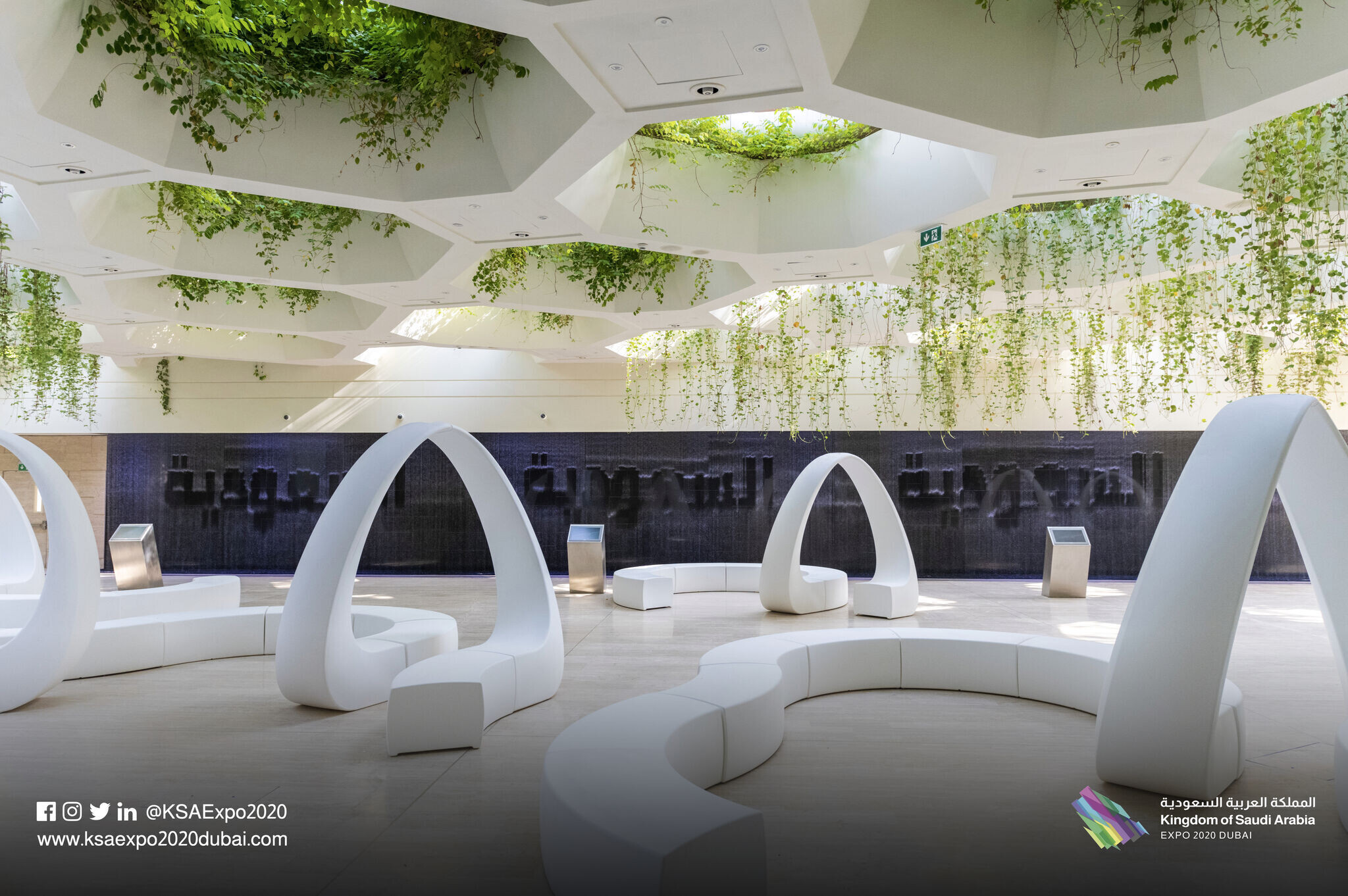 Architecture takes to the skies
"Saudi Arabia's pavilion at Expo 2020 in Dubai is a "window to the world" offering attendees a glimpse of what the future of Saudi Arabia will look like. The pavilion soars skyward with a design celebrating the country's past", said Hussain Hanbazazah, Saudi Arabia's Commissioner General.
"The base of the prism-shaped structure represents modern Saudi society with a deep-rooted history. It rises towards the sky, symbolising the Kingdom's boundless ambitions", said Hanbazazah.
Pavilion designed to the highest sustainability standards.
It is one of the world's most sustainable pavilions and has been awarded the LEED Platinum certification, the highest internationally recognised sustainability rating. It also holds a Guinness World Record for its ground-breaking achievements, such as having the largest interactive lighting display with roughly 7,798 LED lights.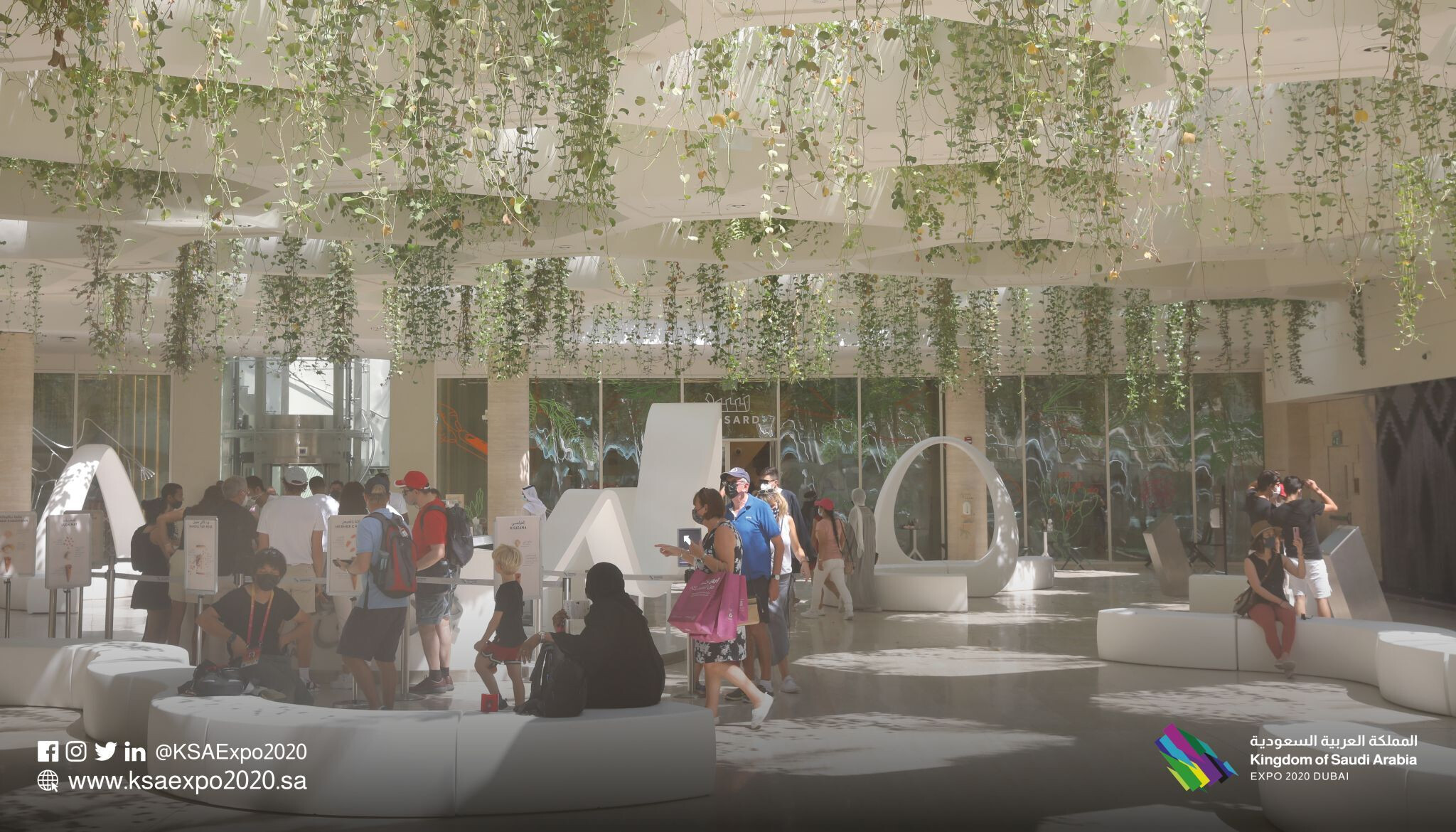 The tour of this incredible pavilion kicks off with a digital fountain. Visitors then take a tour around some of the country's most significant sites, including UNESCO World Heritage Sites. They then reach the Palm Garden, which recreates the country's natural environment.
This is where the furniture designed by Spanish company, Vondom, is placed. The 'And' collection, designed by Fabio Novembre, was chosen to decorate this garden where attendees can take a break and unwind while enjoying some musical performances.
To sum up, a unique, high-tech, state-of-the-art pavilion where visitors are taken on a captivating journey, steeped in Saudi Arabia's history, heritage, nature, people and vision for the future.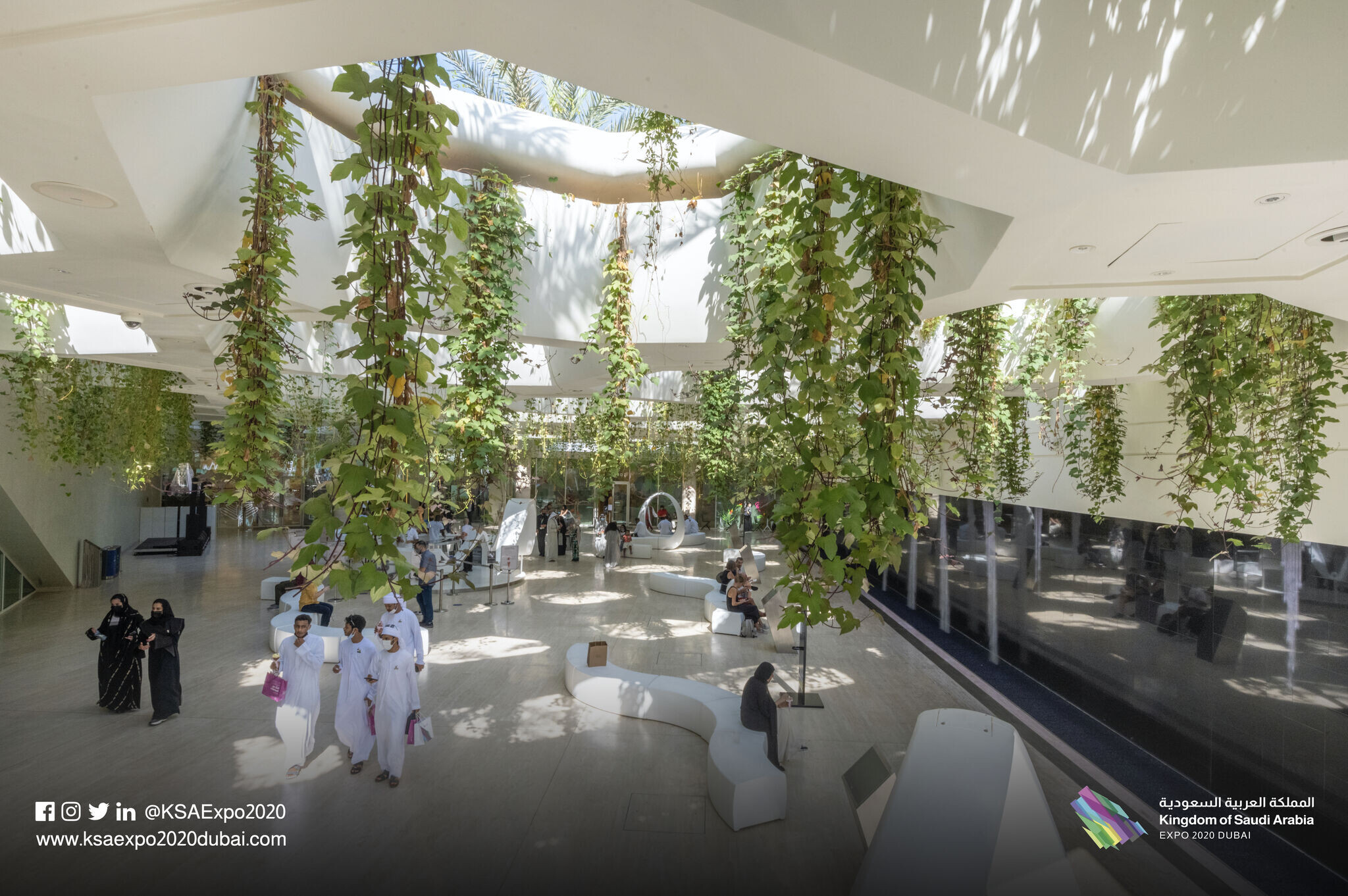 Some important information:
October 1, 2021 – March 31, 2022
Architecture and content were designed entirely by BMA | BORIS MICKA ASSOCIATES
More than 80 per cent of construction waste was recycled.
It has the world's largest interactive digital LED mirror display.
Total area of the pavilion: 13,059 square metres
Total area of the expo: 6,990 square metres
Vondom in collaboration with Details.