The project answers to a question unasked by the programme: how to build a public space that offers a back square to the Saint Rochchapel. That squareis dug straight from the chapel, unveiling the stone baseon which it lays and allowing the light to enter the extension under the squarelevel. The new room and monument are thus very strongly intertwined, endowing the room with a cryptic dimension.
The roof itself is a new ground in the continuity of the public square and the nearby historical centre. It underlines and sets in perspective the Saint-Rochchapel, as an articulation and a historical heritage. That ground-based continuity attracts the eye toward the dalesin the North-East.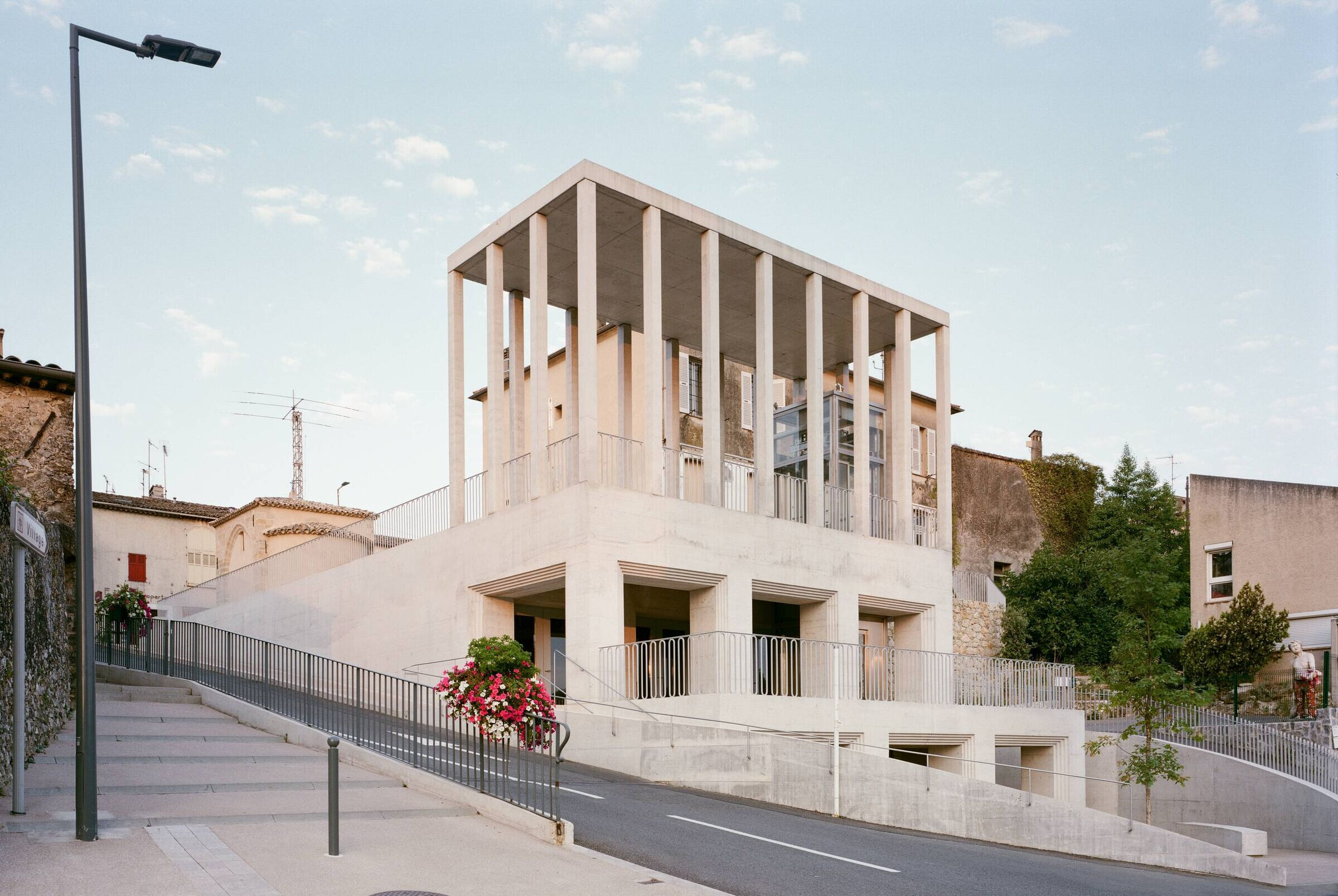 This belvedere bears an elevator on its extremity, visible as a bell tower.It is the sole emergence on the square, together with the chapel, which connects the square and the Bachettes car park levels. The elevator is sheltered by a pavilion, responding with lightness to the chapel massiveness.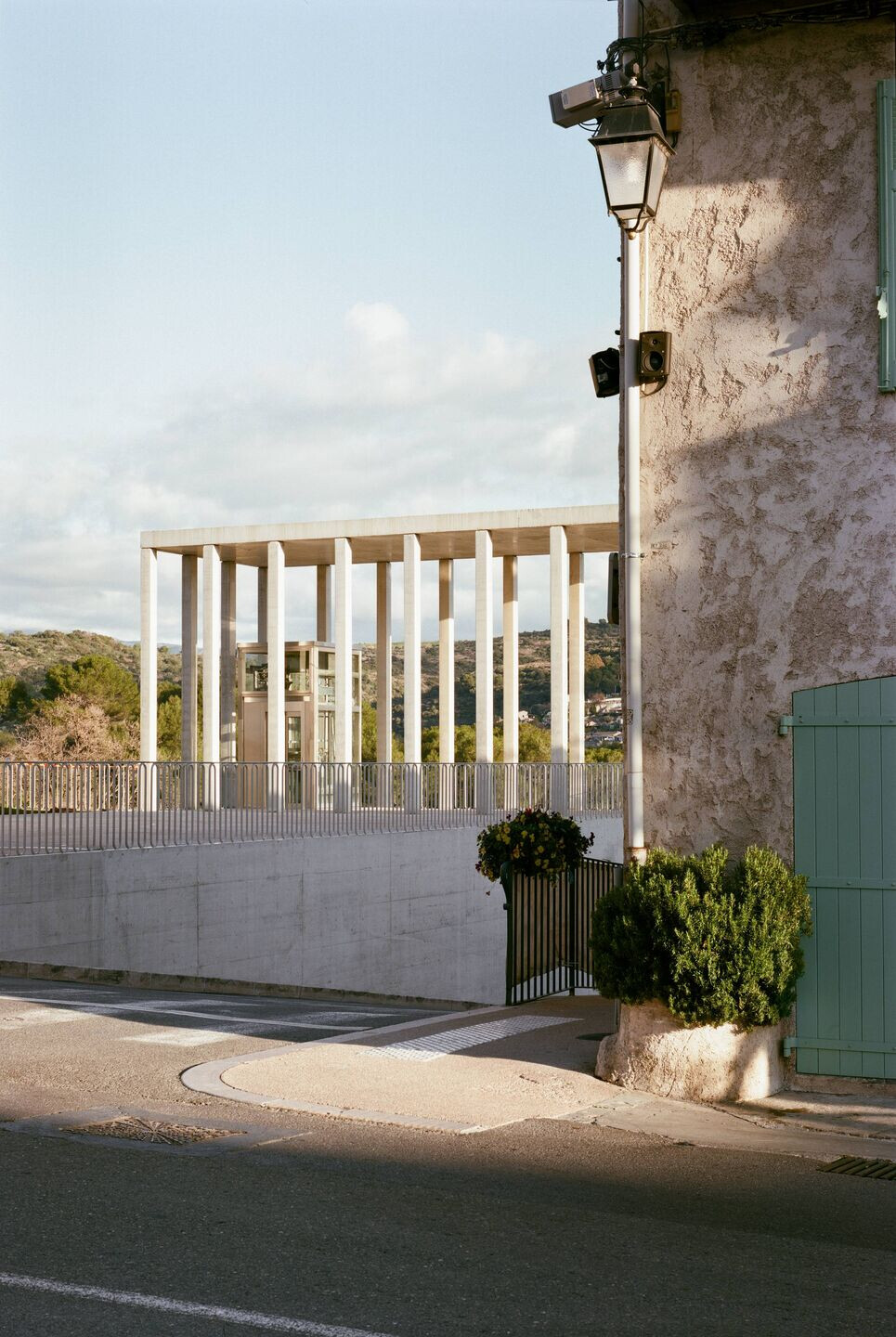 The triptych Chapel-Town Hall-Pavilion finds a necessary unity with the creation of that new square. It shares the same public ground and the town hall is staged in the public space just like the chapel. They can therefore fully play their structuring role.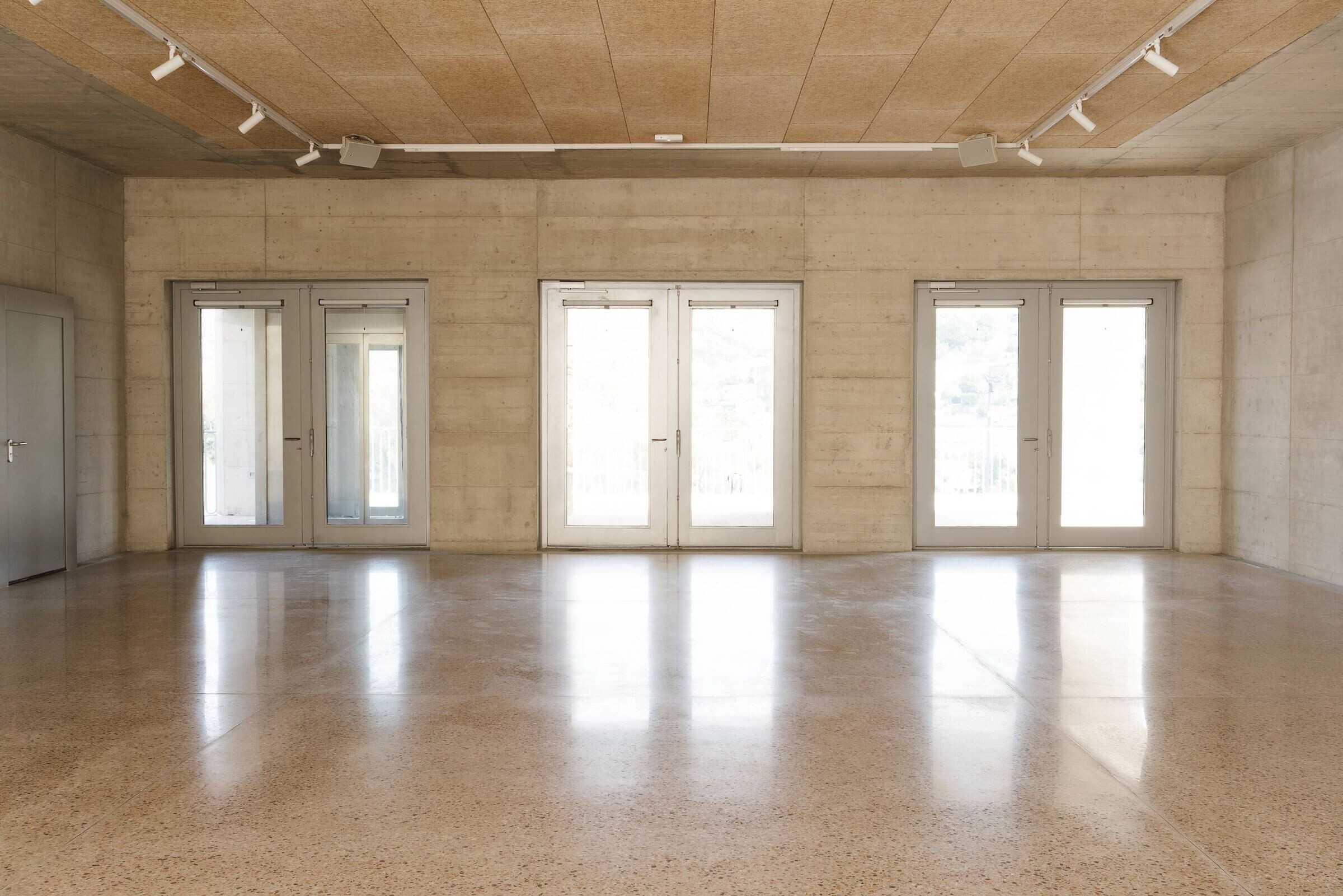 The project uses a unique material, concrete, adapted to various forms: cast concrete with triple laminated wooden panels, polished, sanded, grinded.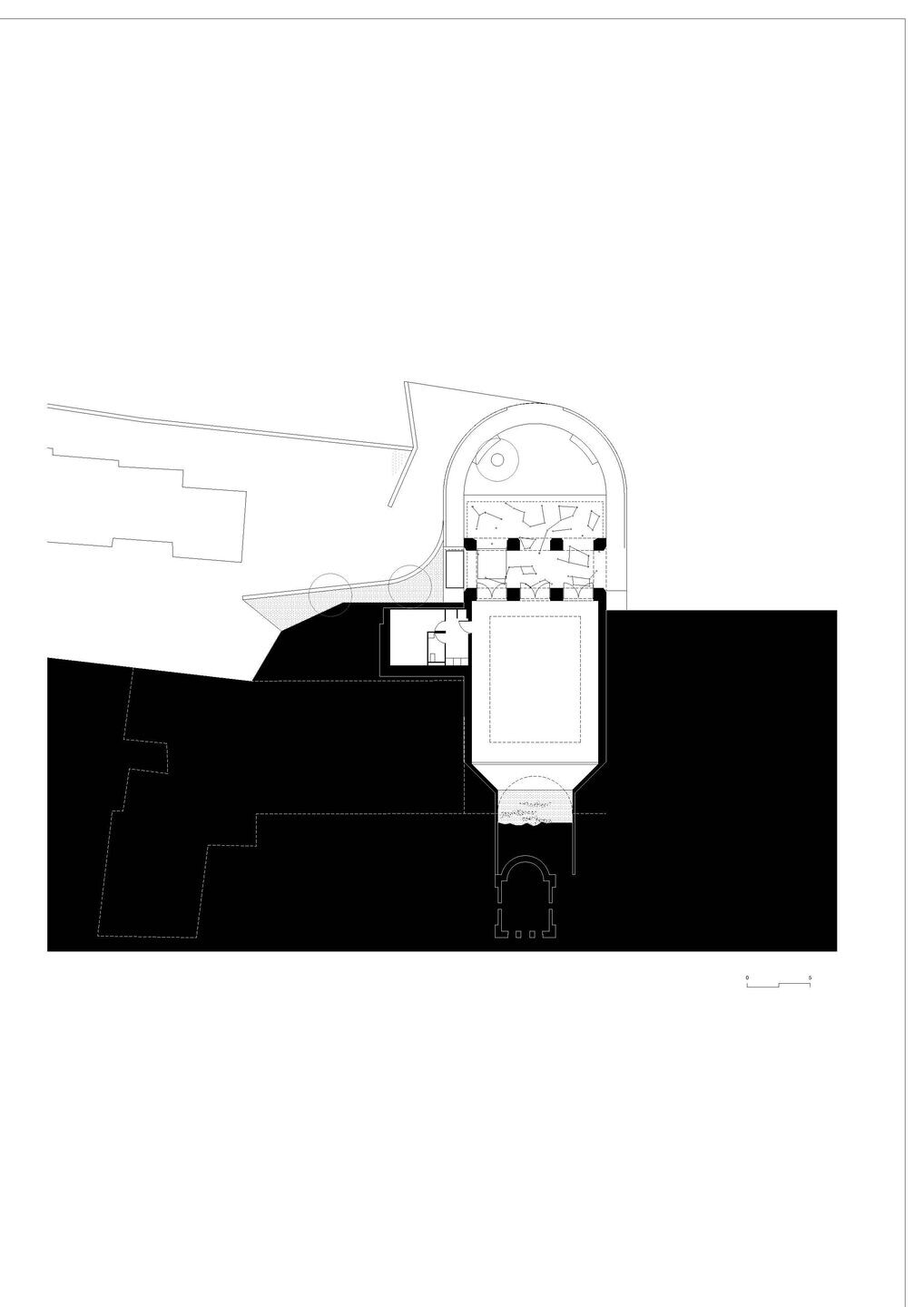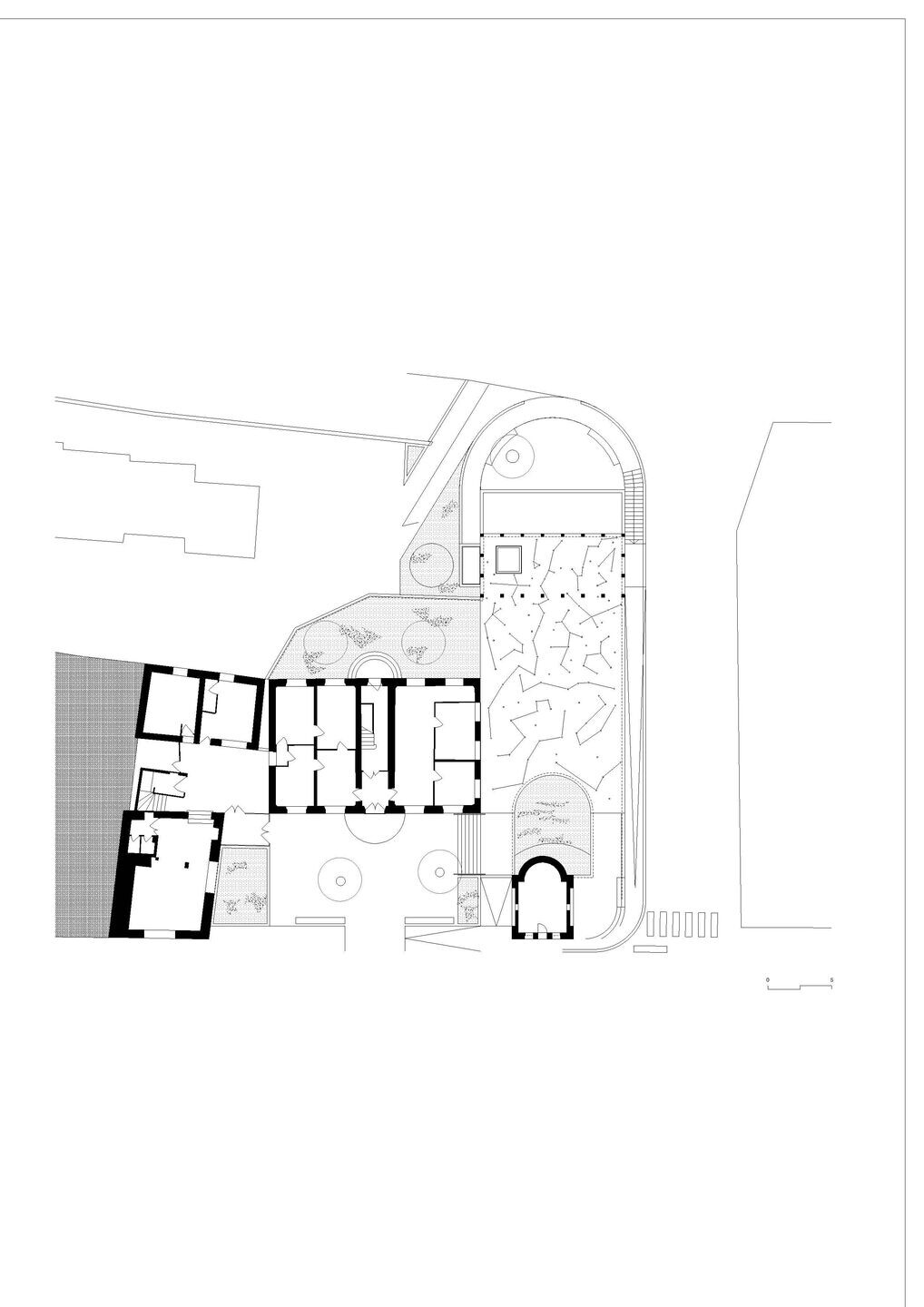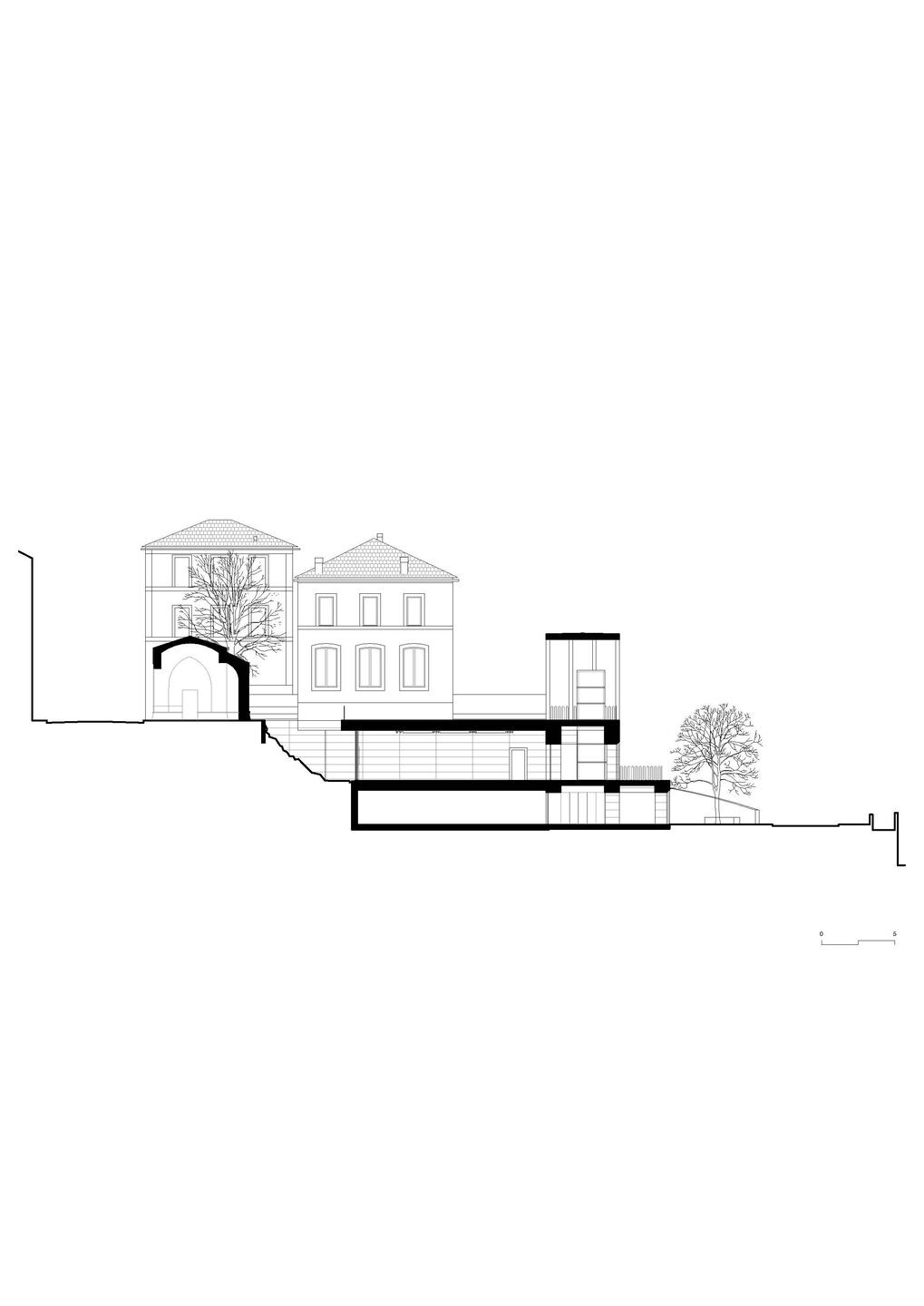 The square includes an intervention by artist Luca Mengoni, with glass paving stones inlaid into the concrete screed, forming a constellation. The glass paving stones were made by Biotians glass artists, with blue and phosphorescent powders: when darkness appears at the end of the day, the blue colour gives place to the light stored into the matter.