The villa of our clients is located in a special place on the Waal. Their main wish was to connect the current house with a second building by means of a glass gallery.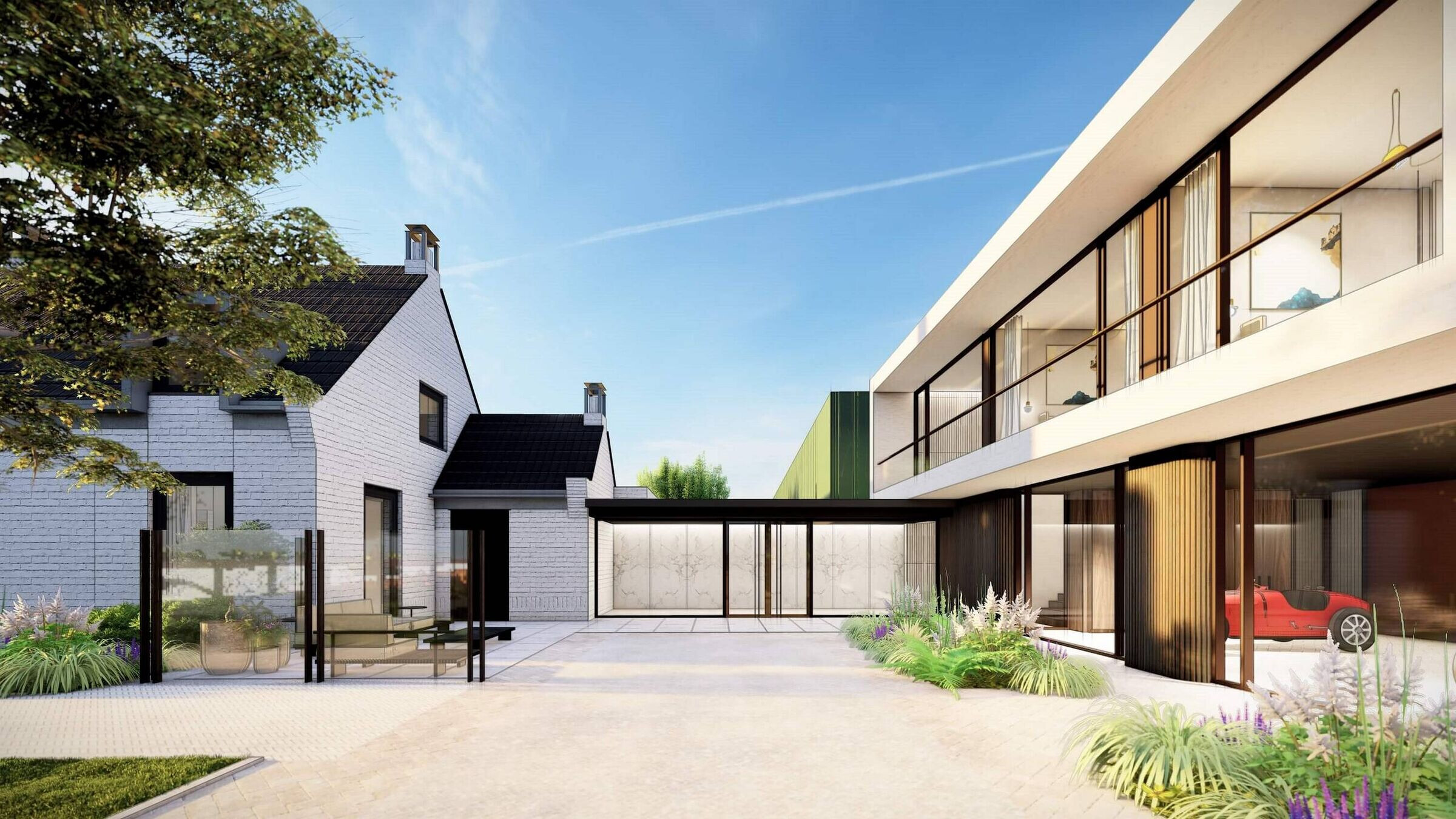 The clean lines will ensure an optimal connection between the house and the extension. The new building will be furnished with a number of guest rooms (with a hotel look), an office with a pantry and a spacious garage.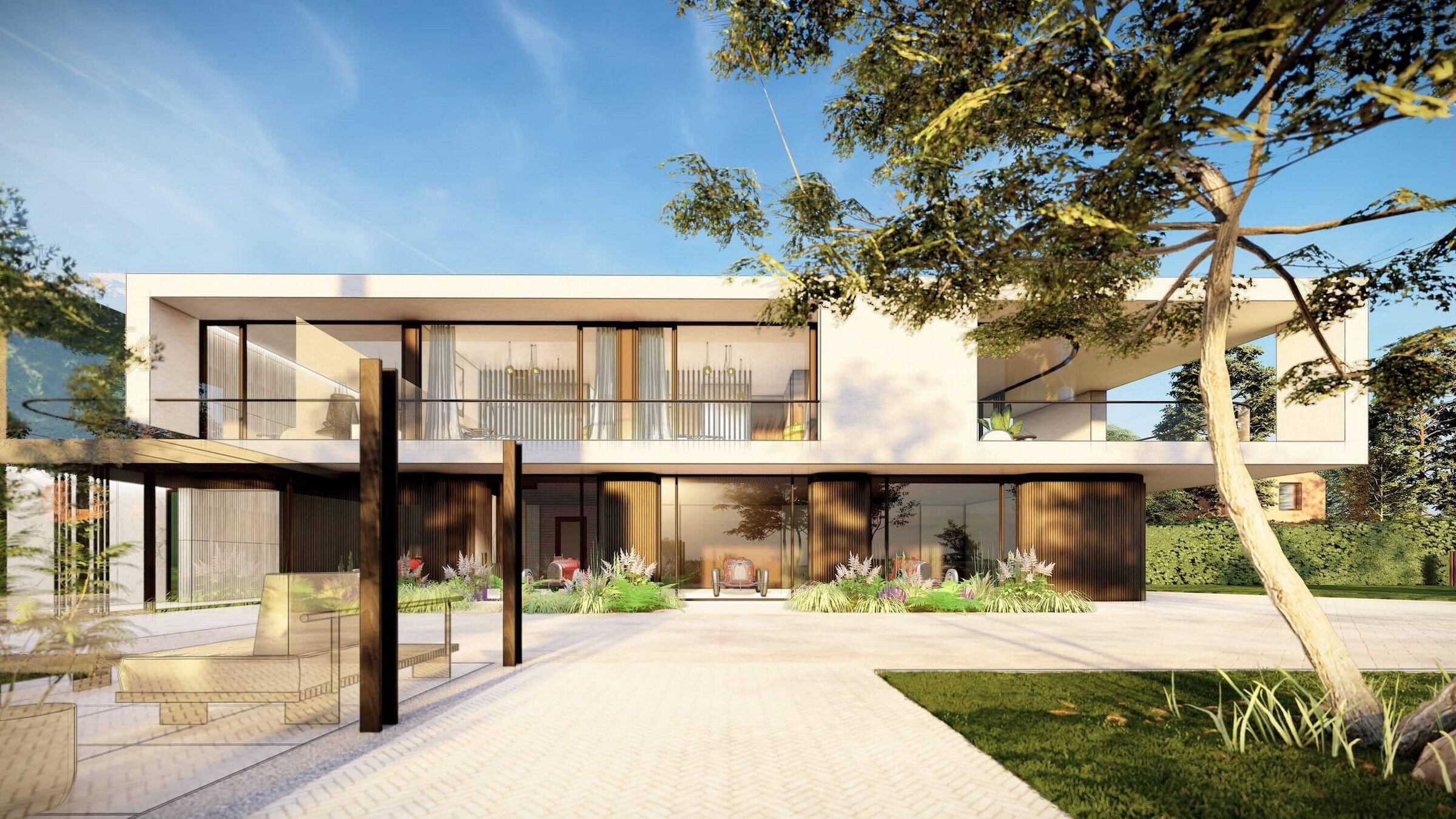 In our design we opted for a sleek, modern architectural style with a strong combination of beautiful and high-quality materials and colours.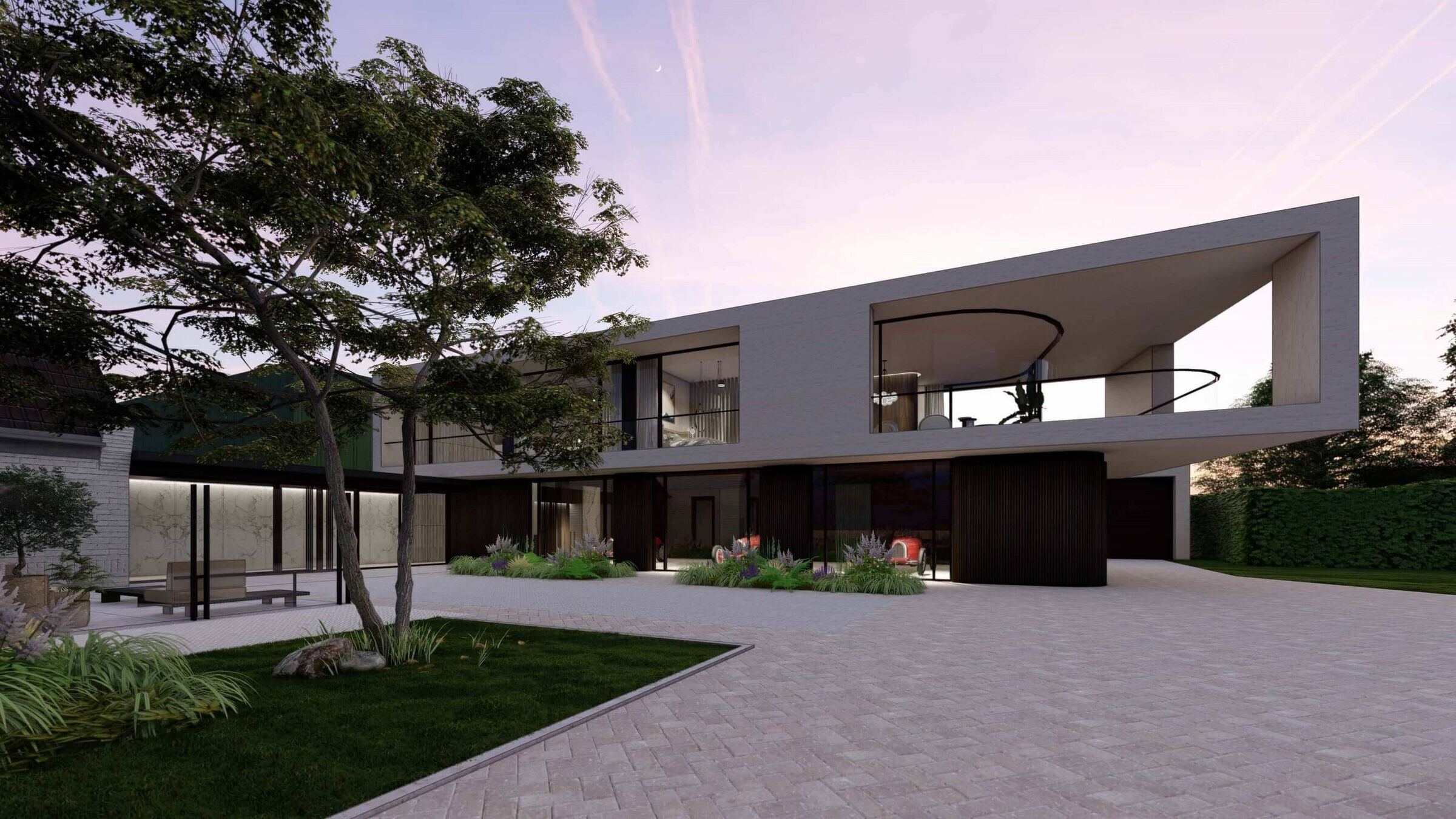 In the materialization and detailing, the house is refined and generous. The architecture is characterized by transparent volumes and clean lines.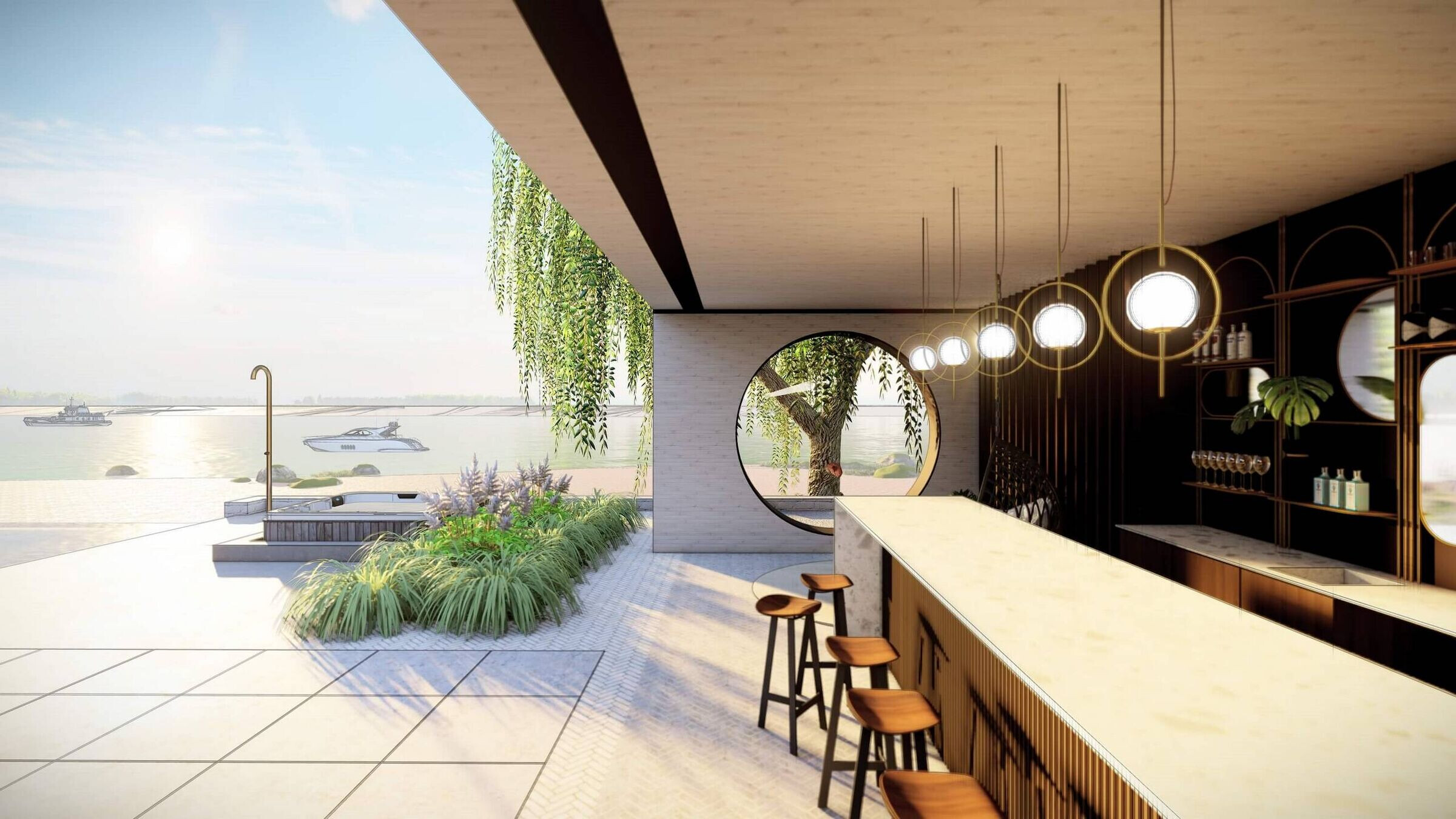 The positioning of large windows determines the image and ensures a perfect interaction between the indoor space and the outdoor environment, including the stylishly landscaped garden and the surrounding river landscape.