A new Fitness Center with a very special industrial look has been opened on the Mercurion industrial area on the James Wattstraat in Zevenaar.

The idea and design were carried out by 4D Architects Enter and was delivered completely turn-key by Voortman Steel Construction.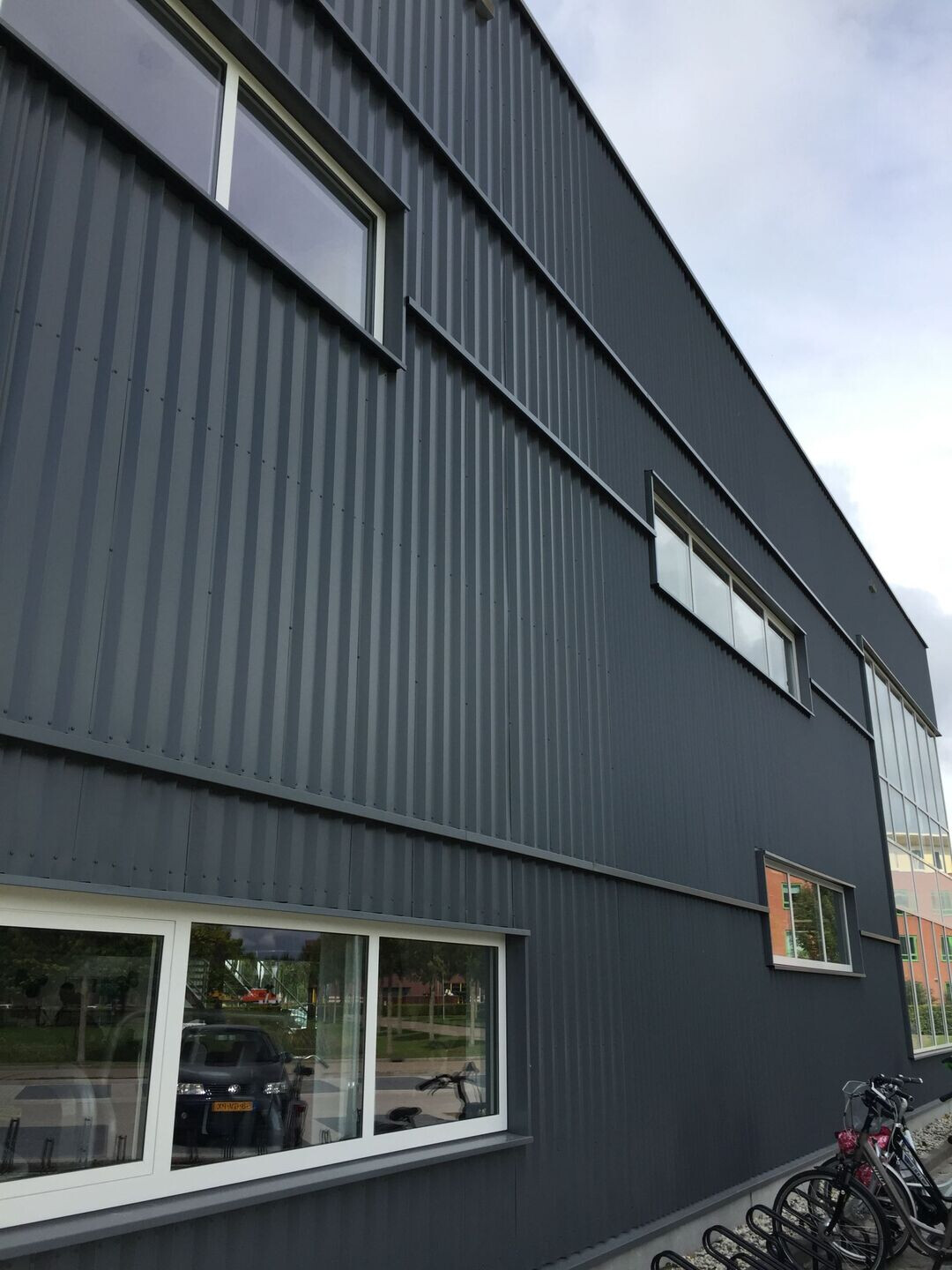 The design is characterized by large windows, sustainable installations and large spaces that provide access for fitness, group lessons and personal training, various budo sports, a physiotherapist and dietician. A multifunctional outdoor area offers the opportunity to participate in survival and obstical run training.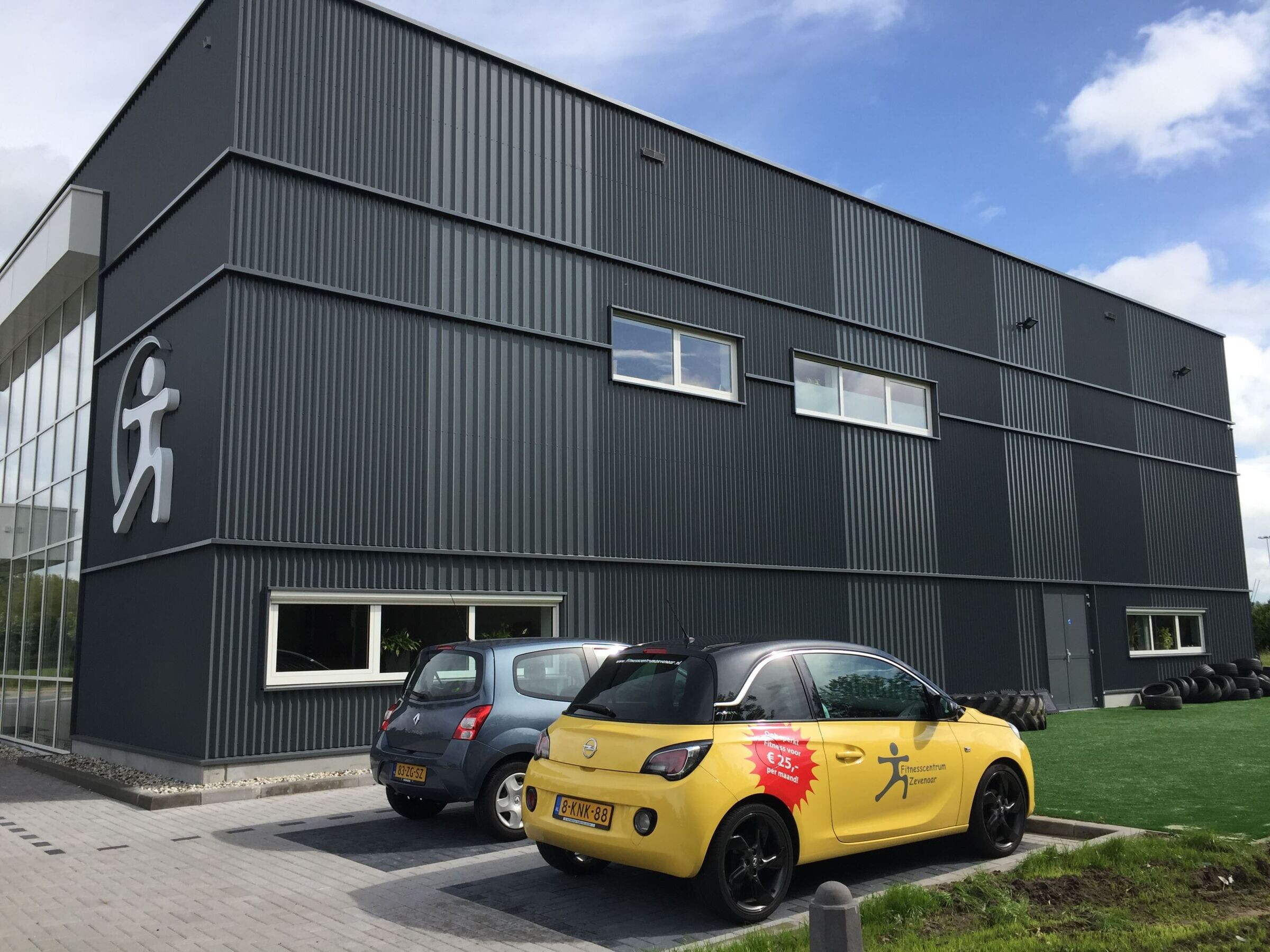 Specials department, within ArcelorMittal Construction, has supplied two different Isis custom triangle profiles for this project in the color basalt gray or Ral 7012.

The two Isis profiles are used alternately and give a very playful effect.
System Isis custom 35 + Isis custom 35 variant
Color 7012
Architect: 4D Architects Enter
Turn-Key by Voortman Steel Construction