This is the latest in a series of houses we have designed based on the idea of "encampment", which develop the contours to create open kiwi versions of a walled garden.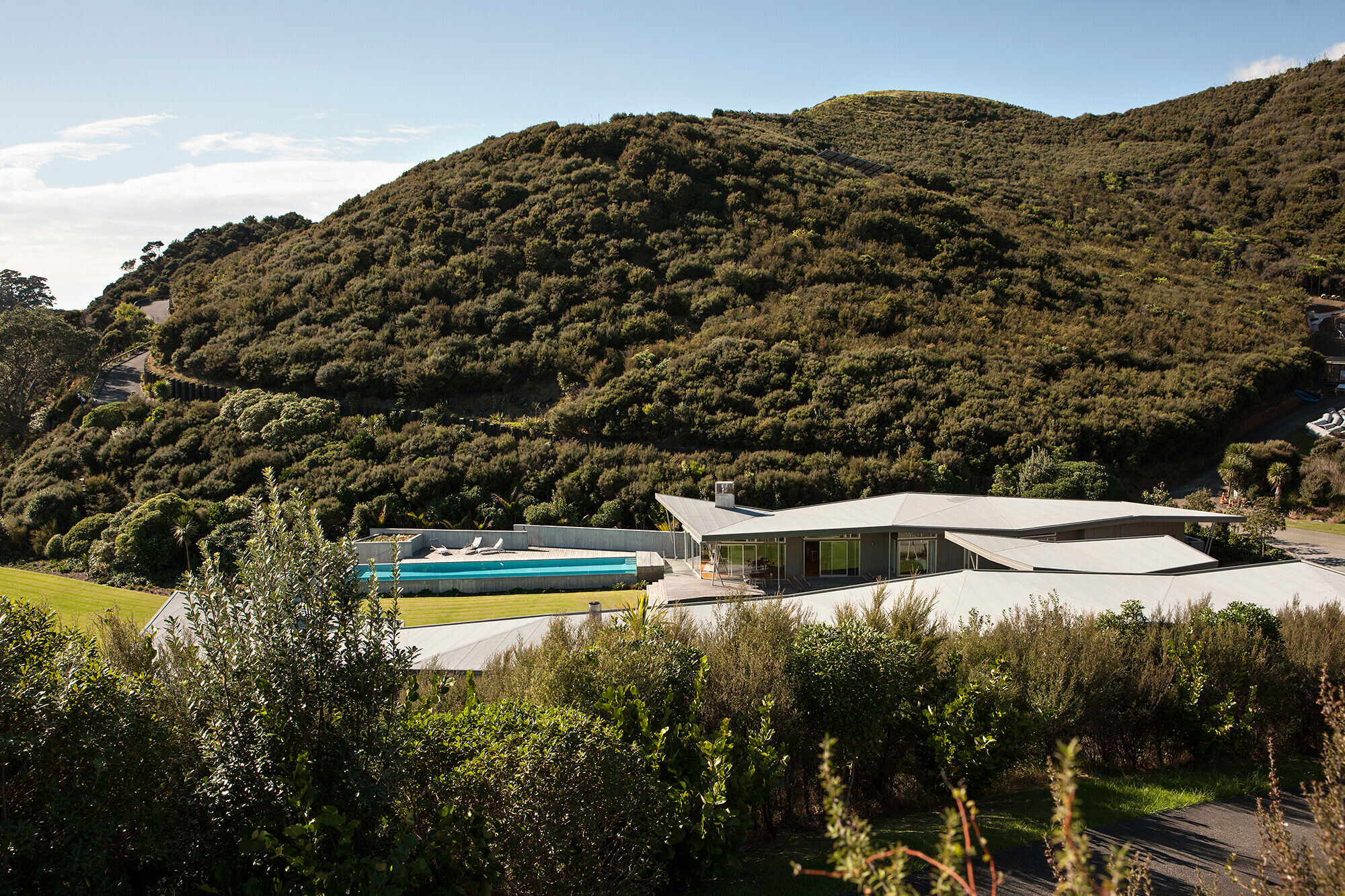 The large footprint generated by the client's requirements is divided into three separate buildings surrounding an "open courtyard" which draws the space of the beach up the valley and into the overall composition. The gathering of elements complements the poetic form of the bay and enhances the context.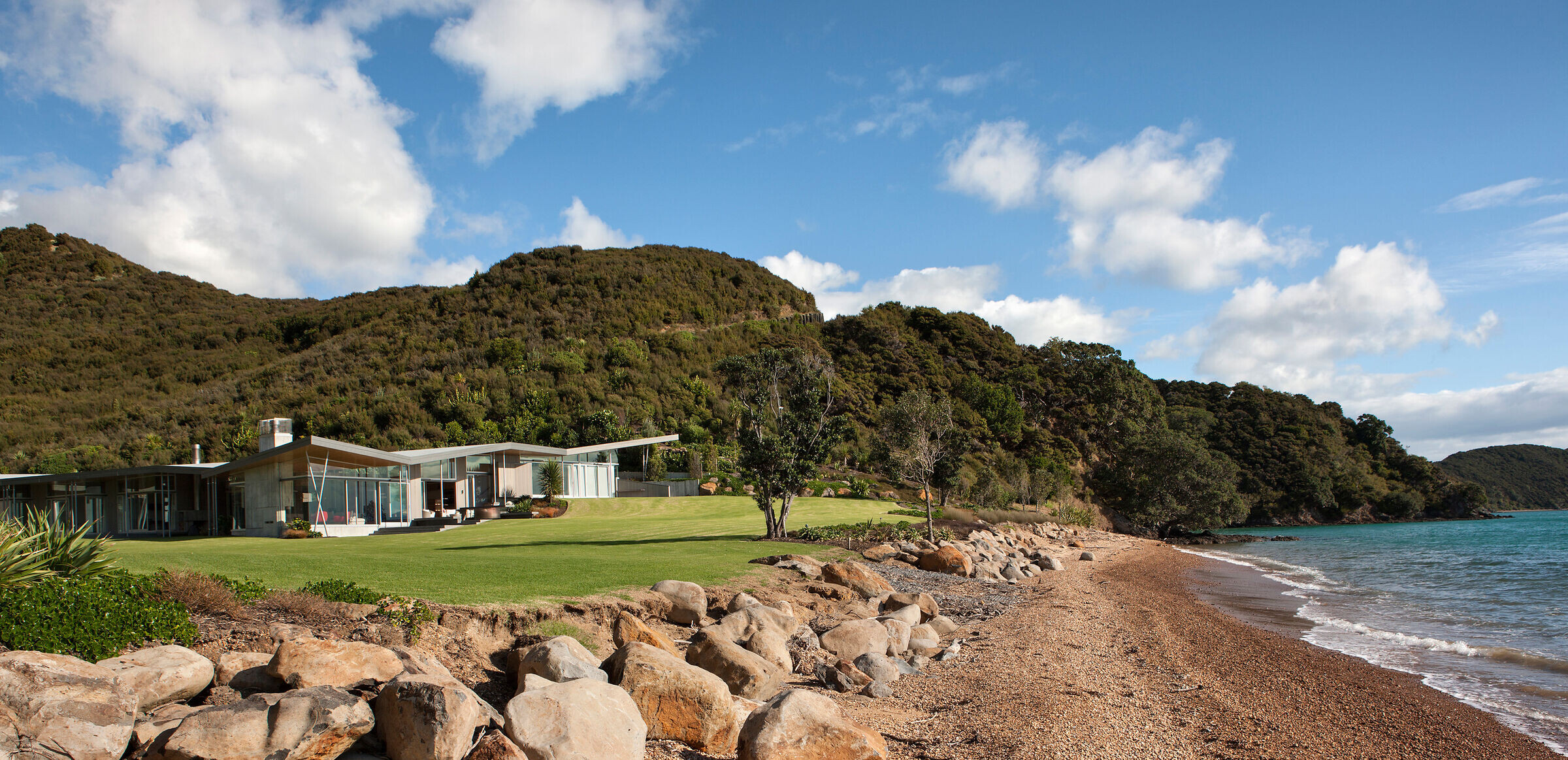 Brief: a generous house to accommodate extended family and friends without feeling cramped. The largest element contains the family living and bedroom areas, whilst the medium element accommodates guests. Between the two is an independent lounge for movies or teenage gatherings.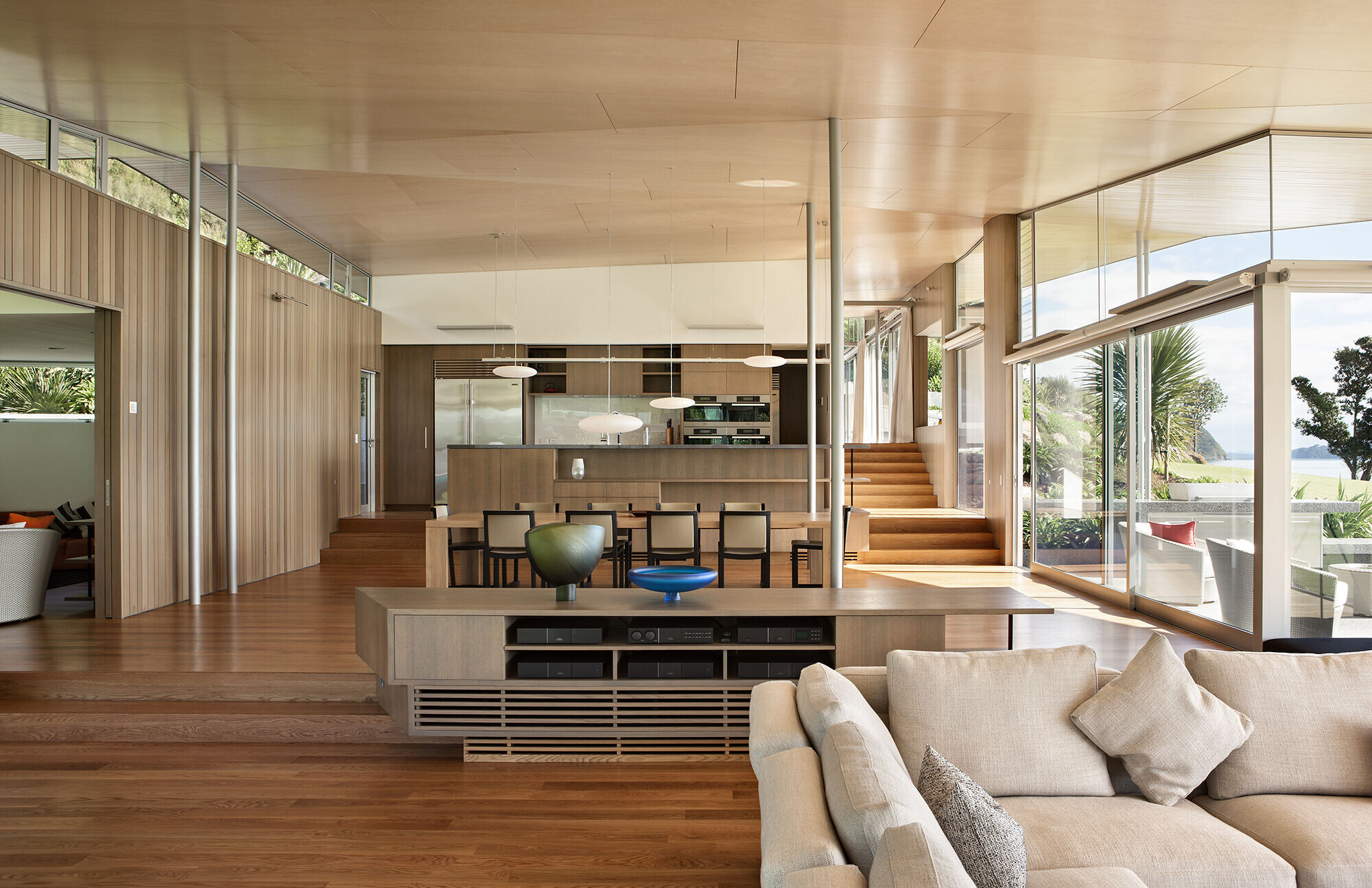 Iconic triangulated roofs 'float' over the spaces. Poplar plywood ceilings create soft shifts of light and animate the spaces, utilising the constantly shifting skyscapes. Overhangs vary to provide effective solar control. Roof modulations reflect the rolling hills of the surrounding valley. Floors gently change level to follow the contours of the bay.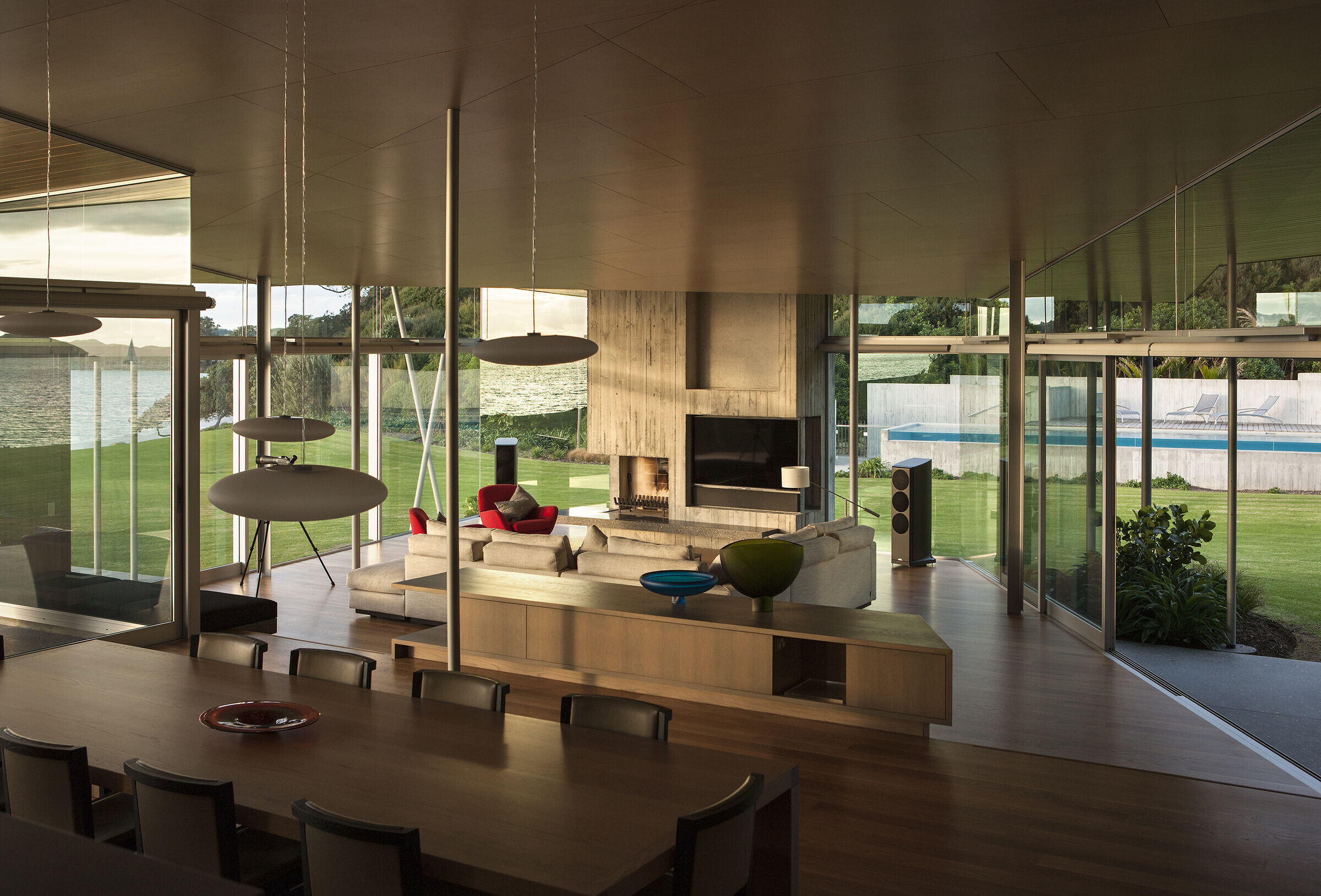 Materials: in-situ concrete, vertical cedar boarding, extensive glazing.
Potable water is collected in tanks which are protected by 90sqm of photo voltaic panels for power generation.