Fora pride themselves in providing unmatched tailored workspace, and their new location at 251 Southwark Bridge Road is no exception. Following our delivery at neighbouring 241 Southwark Bridge Road, Fora asked us to design a fully flexible, decoupled space as part of Fora Unique – a new venture that offers a private entrance and larger leased workspaces complete with Fora's signature aesthetic.
As we embarked on a design based on a different workplace model to our previous collaborations, we held workshops with Fora's project team to explore how we could decouple services from the architecture to maximise flexibility and support the concepts that Fora Unique represents.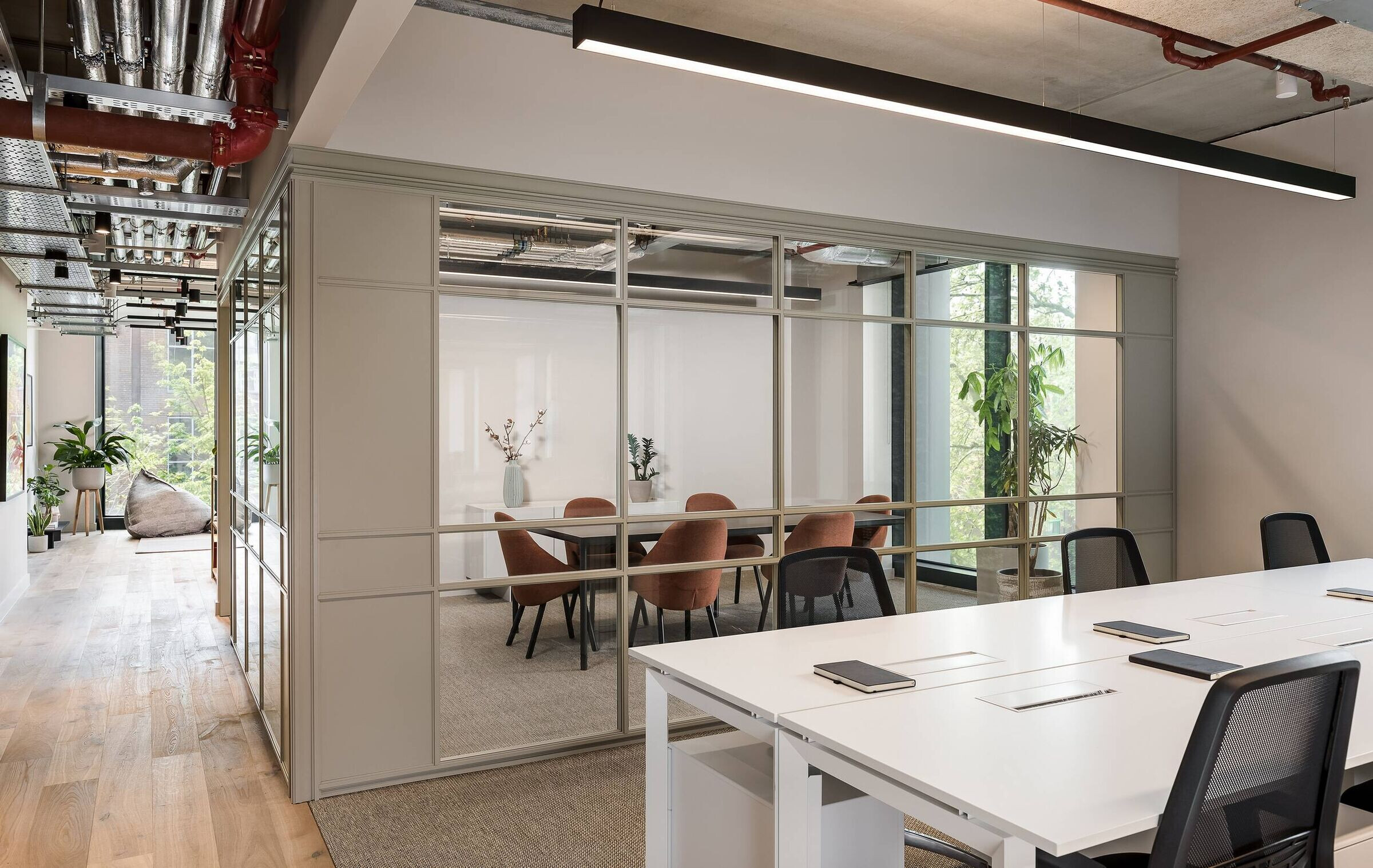 A warm, hospitality-inspired design and bespoke, crafted elements that uniquely represent the building are present throughout the design, helping to create the signature look and feel that we have carried through all six of our designs for Fora.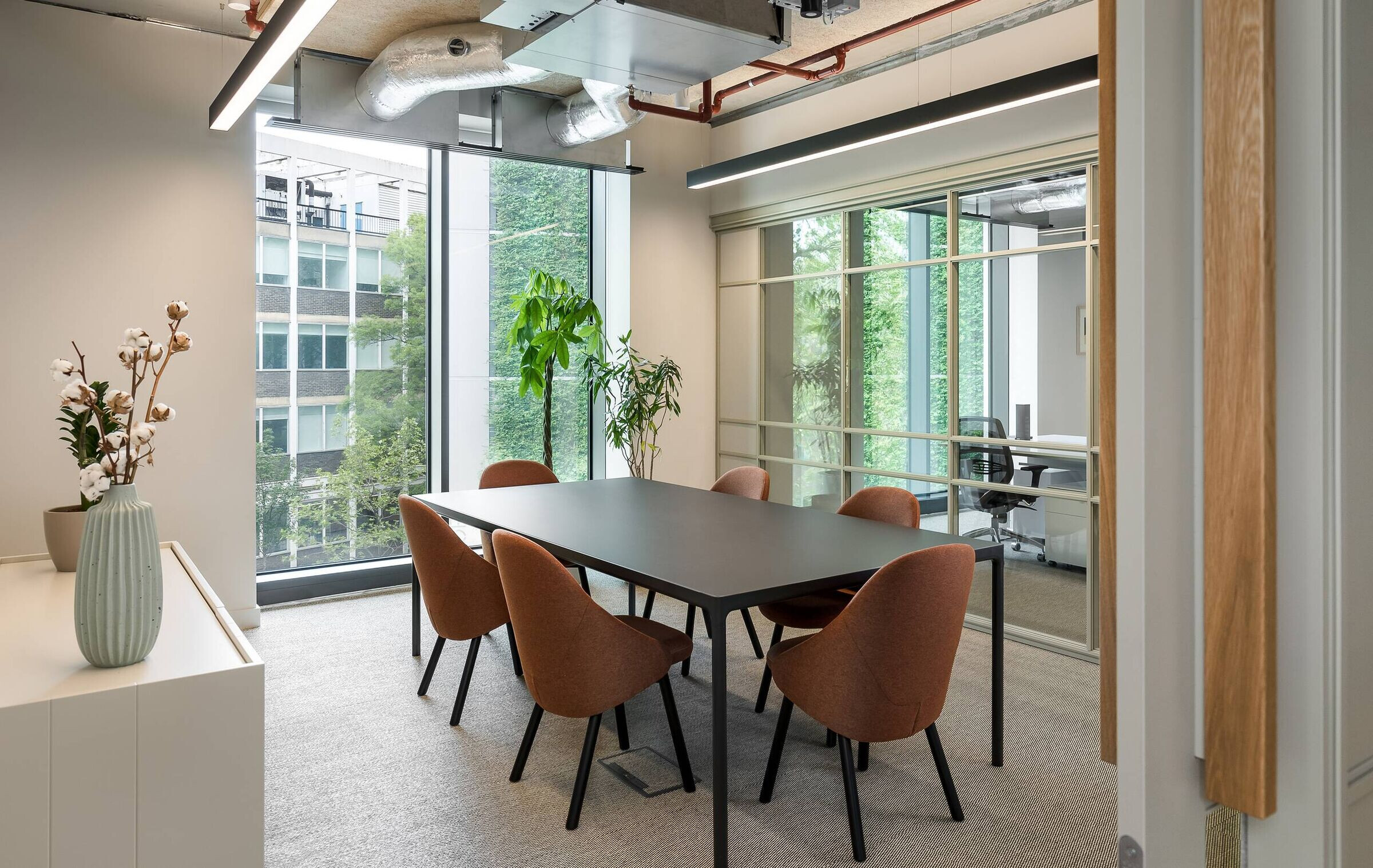 Businesses who occupy this serviced workspace will have their employees' wellbeing prioritised as soon as they walk through the door – with soft furnishings, biophilia, quiet rooms, spacious lounges and floor-to-ceiling windows maximising the natural light across the entire floor.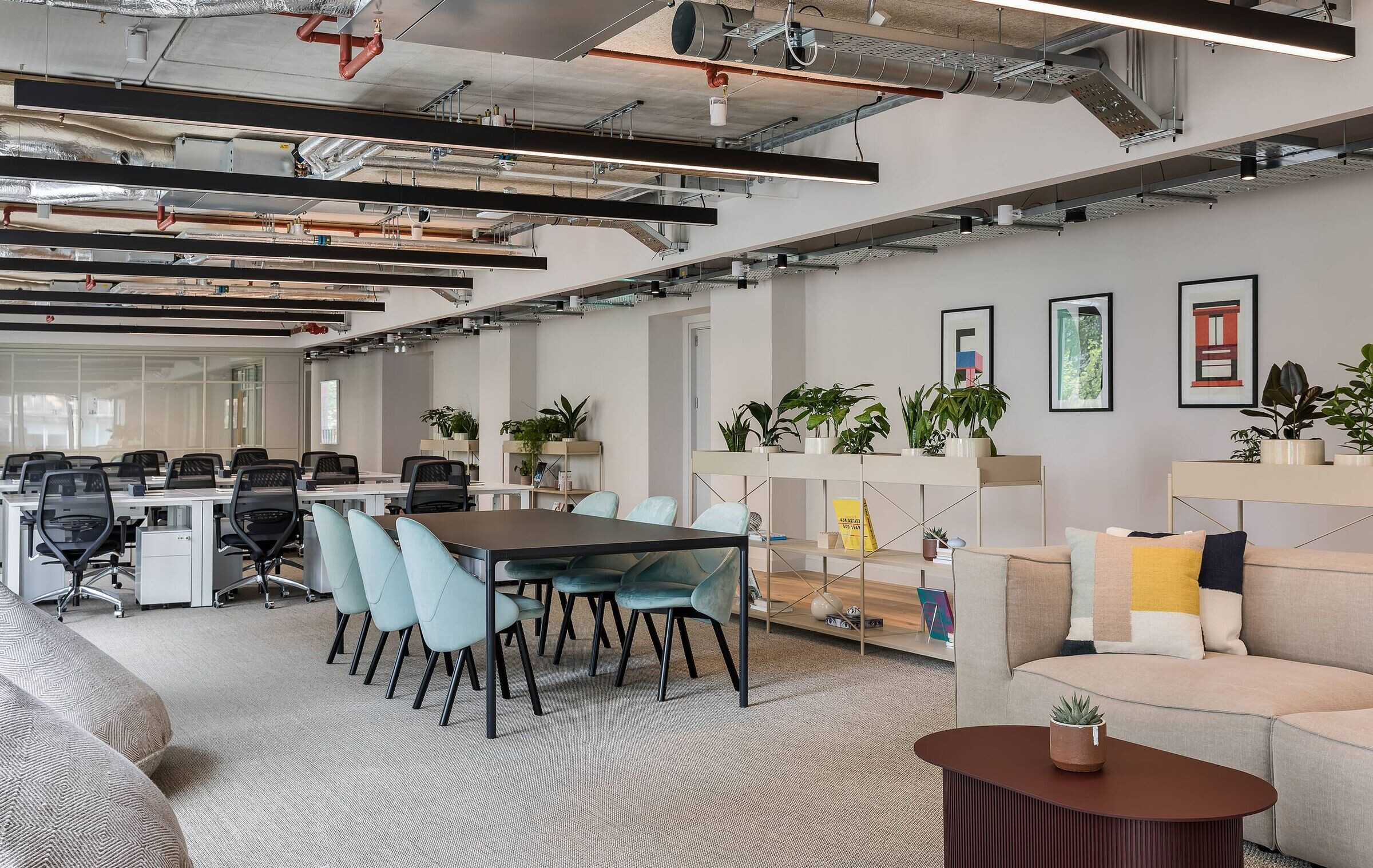 In order to distinguish this workspace from their other locations, we included new finishes such as a pink pitted render in reception that provides a warm and welcoming backdrop to assist in transforming the corporate base build aesthetic into a softer transient space.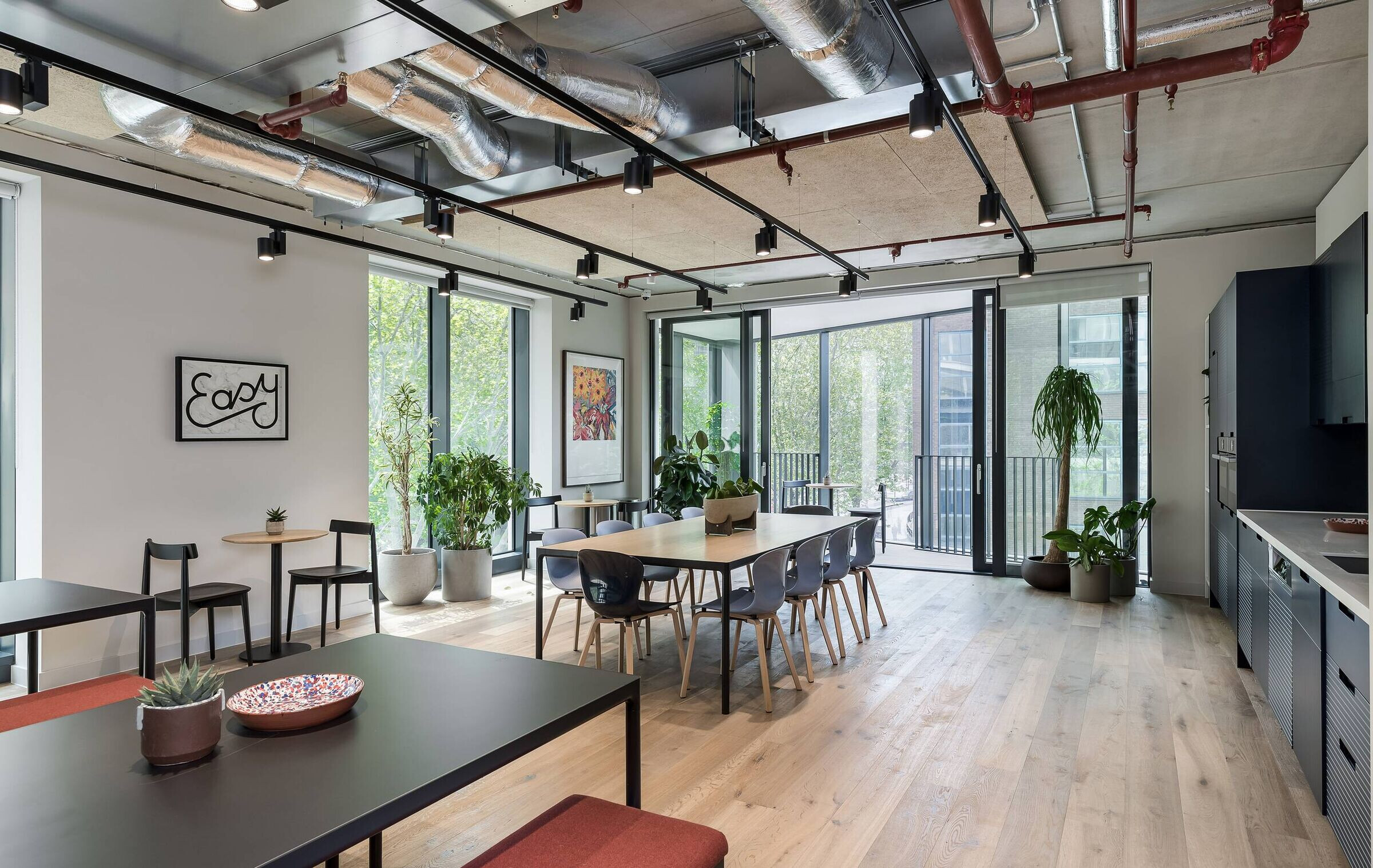 The ground floor reception is instantly recognisable as part of the Fora brand. Upon arrival on the upper floors, crafted timber panelling subtly and intuitively guides the user to the floorplates where each wing enables long vistas, supplemented with soft and formal meeting spaces, a cosy snug,and vast areas of open plan desking.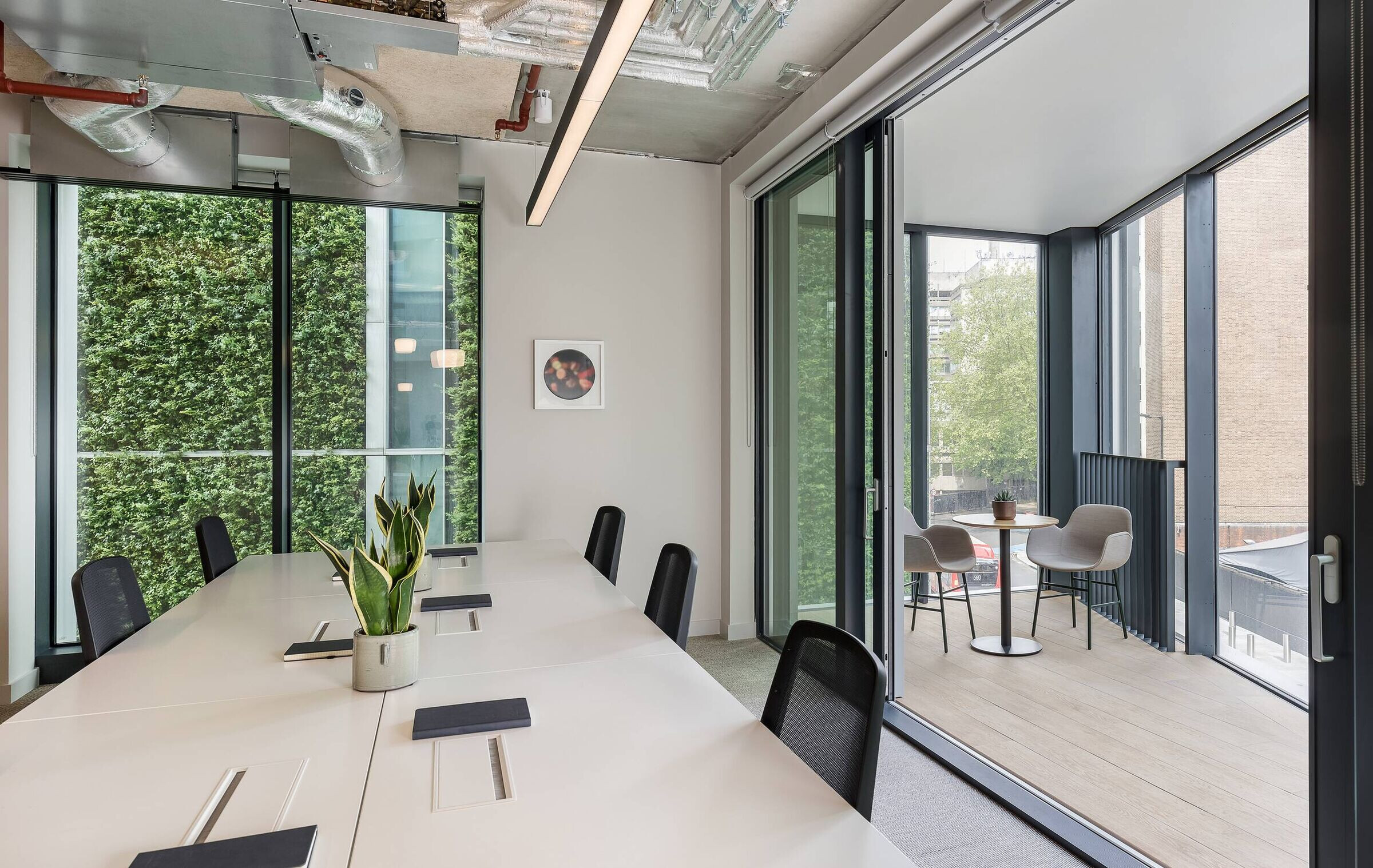 The upper floors are almost identical and can be leased as a half, whole, or broken into individual suites to accommodate a variety of businesses. The high level services are meticulously designed – a work of art and a lesson in efficiency. With state-of-the-art sound masking and a room booking system to add, every detail in this workspace is immaculately thought through, enabling Fora to add one of the most progressive, decoupled spaces to date to their portfolio.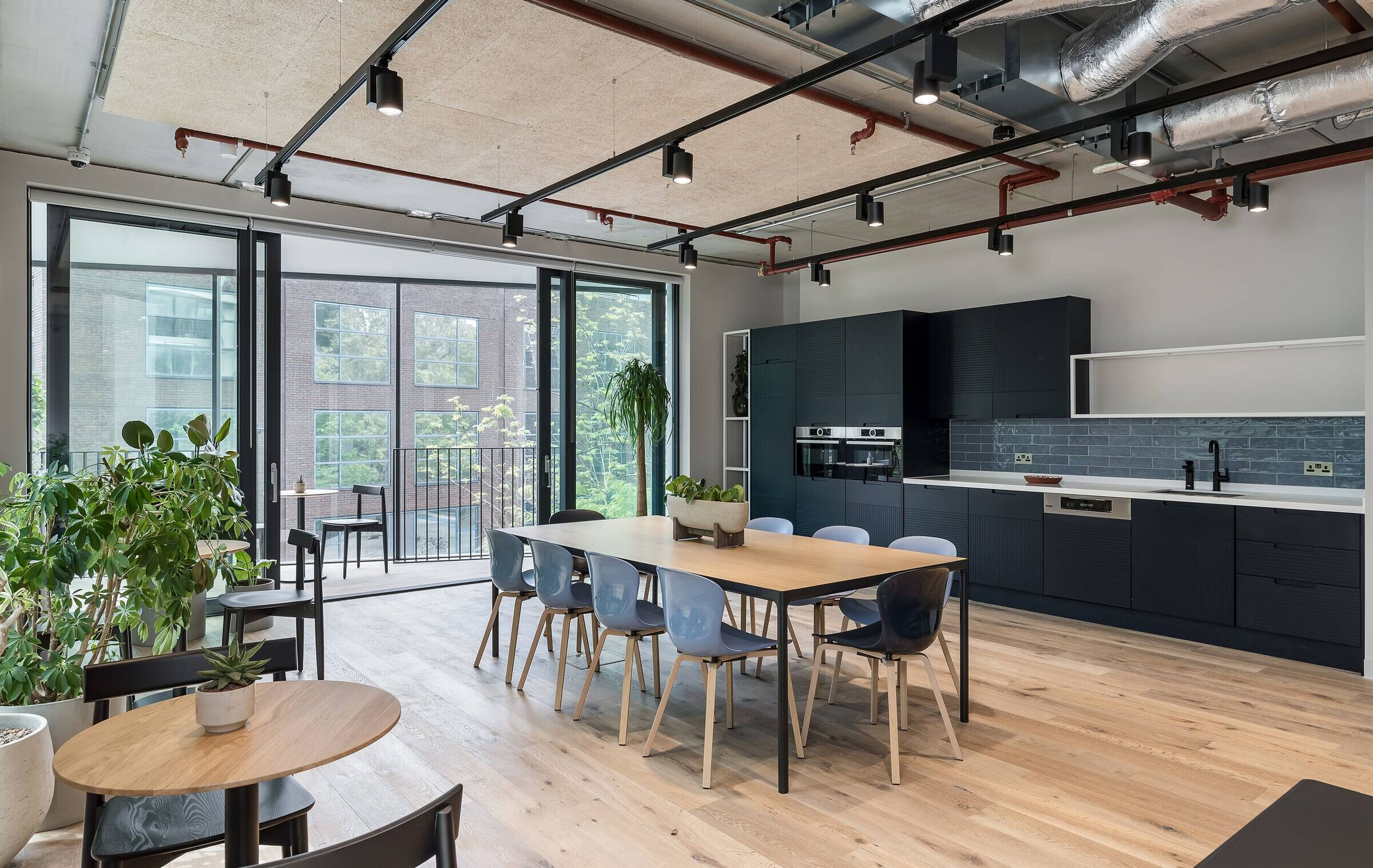 Material Used:
1. Bolon BKB sisal (bespoke colour to Fora)
2. Armourcoat Pink pitted render PTL6144
3. Troltekt Acoustic ceiling panels KO extreme natural
4. Bespoke joinery - ECJ Plywood routed bamboo panelling