The courtyard hotel site is a destination landmark that is entirely contextual but draws people in to explore its innovative interpretation of the history and culture that permeates the Sanfang Qixiang district. By redefining the site architecturally and by creating a venue that enhances the best features of the district, this site will become a landmark destination that helps redefine the context from which it was derived.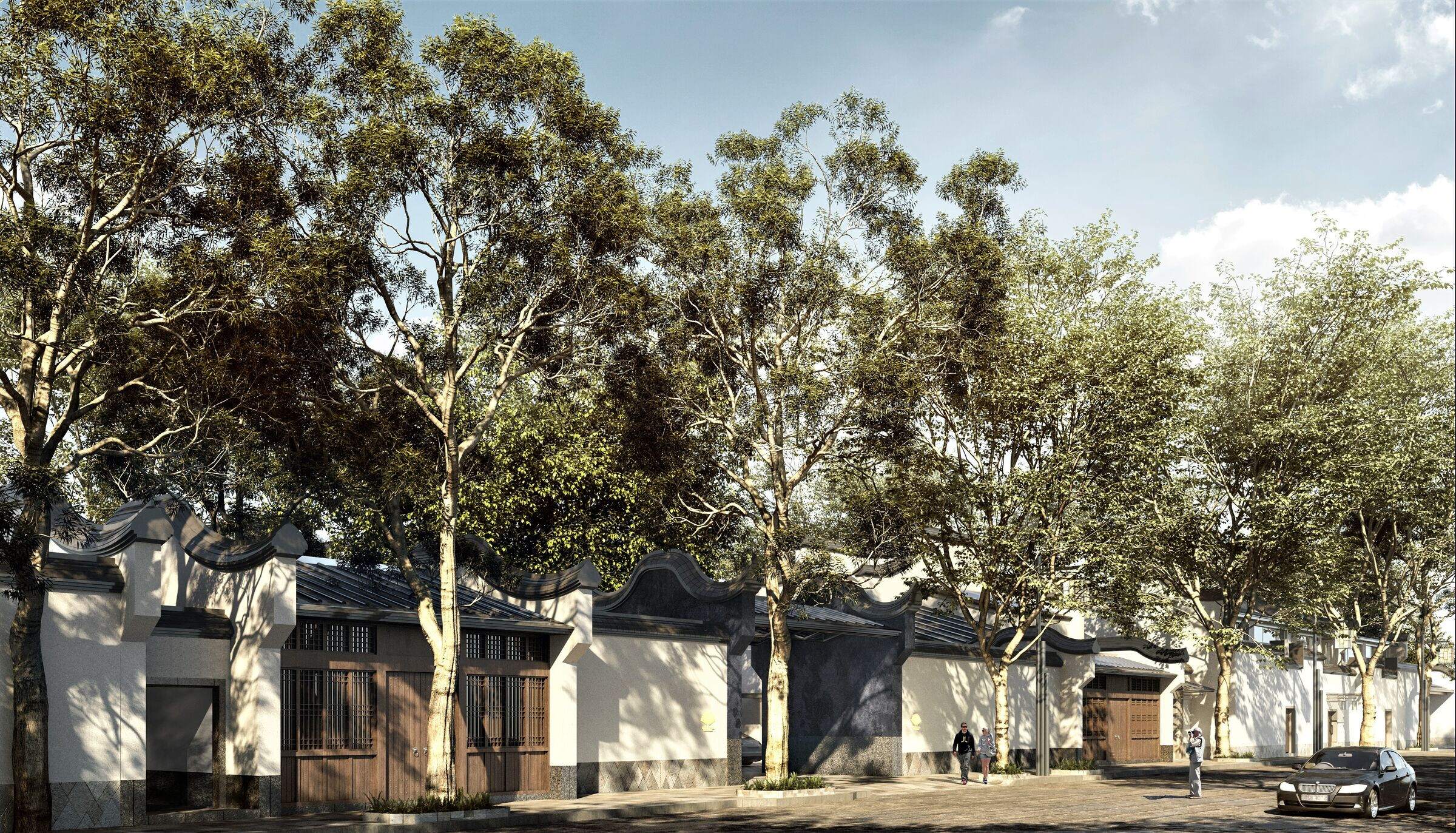 Our site design seeks to reveal the natural elements of the courtyard at different scales. The first is at the courtyard scale with the court yards of the reception buildings and villas creating private gardens and the second is the site scale where the sunken garden is a large revelation of a landscape within the site.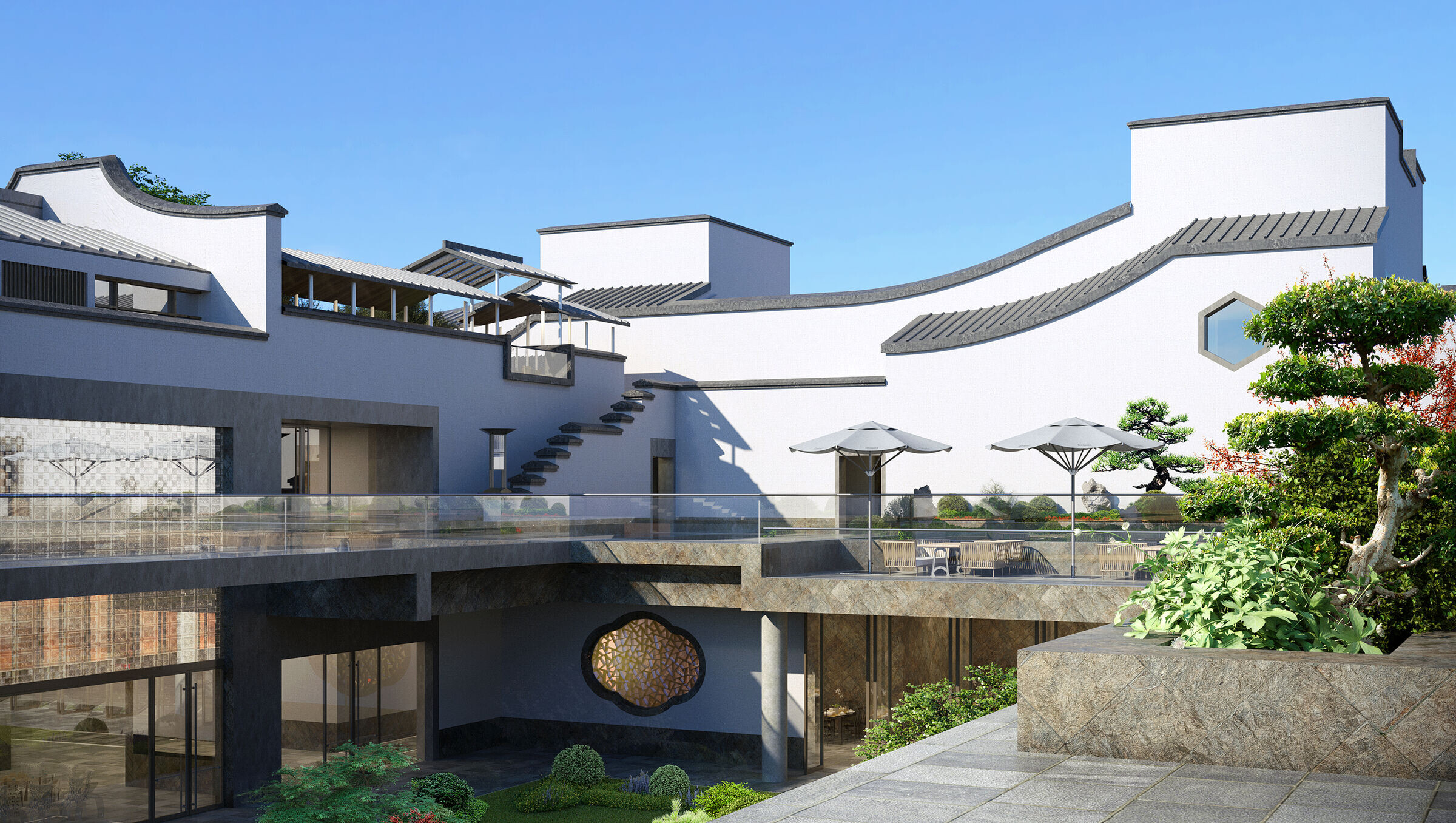 Our courtyard villas exemplify
the natural beauty of the Fuzhou courtyard house living by providing two signature courtyards and an interior light well for all guests. By doing so we are able to reduce the overall building density and site coverage within our property. Extensive use of green areas, courtyards and a central sunken garden reduces overall building density, creates additional green area and links our site to the Guanlu Park. Our sunken garden is a physical and visual continuation of the adjacent Guanglu park. The park waters and stone flow physically and visually into our garden creating a local oasis within our site.
The use of cast in place concrete throughout our project is a modern interpretation of the monolithic and monochromatic white and black walls of the surrounding courtyard houses. The use of concrete recalls the smooth monolithic firewall of the traditional Fuzhou architecture and becomes the unifying material for this site. The traditional spatial arrangement of the courtyard house is captured by our reception building entry sequence where guest enter into the site through a series of alternating interior and exterior spaces along an axial plan.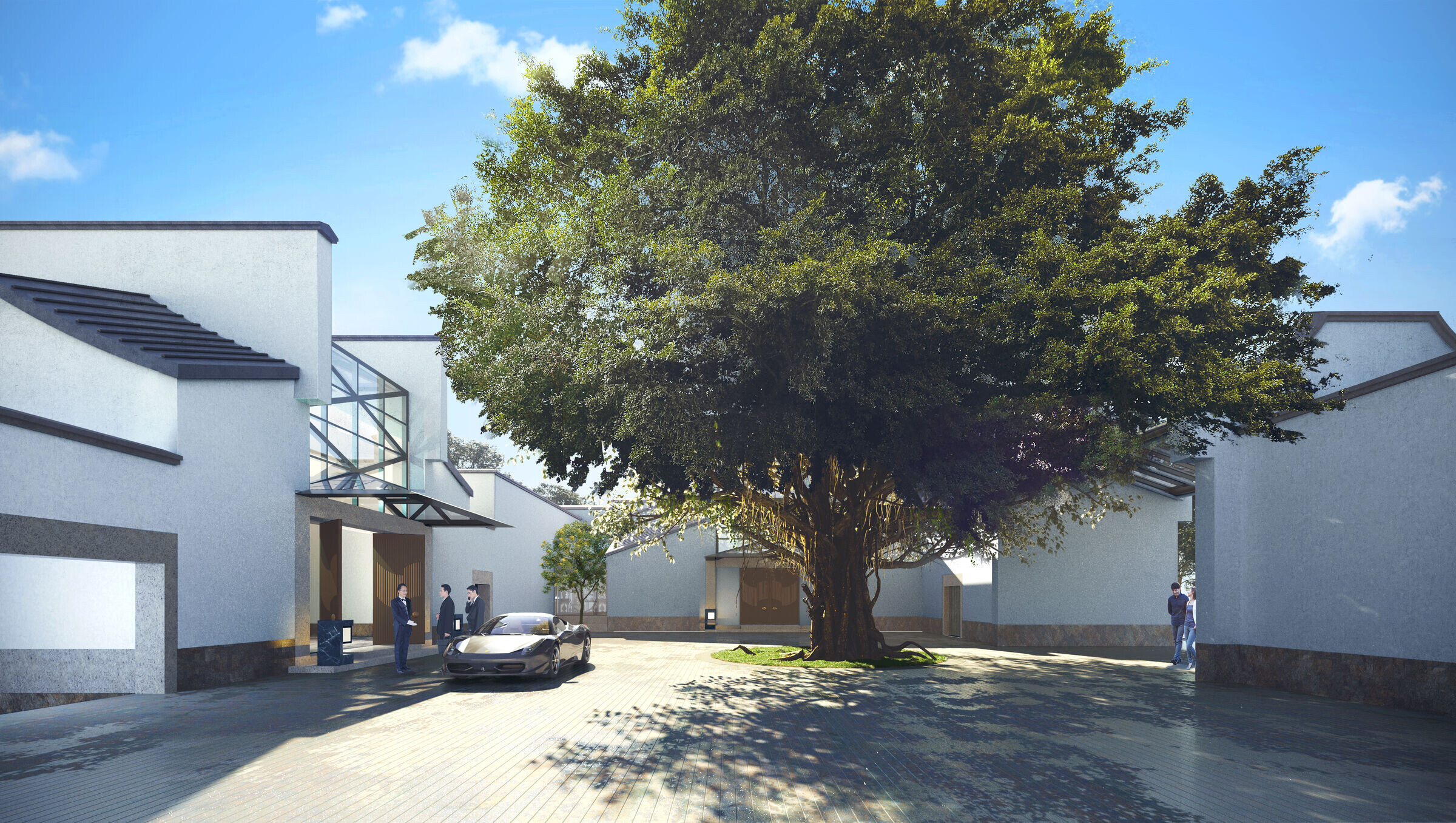 Our design brings vestiges of iconic cultural landmarks from Fuzhou's history directly into the site with homages to the historic Dao Nan Library, reinterpreted as an important function room, and the replica Opera House for daily Performances of traditional Chinese Opera.