Timber construction company Lab15 gets a new workplace. An industrial building of wooden slope girders on a concrete column structure is pushed against the side plot boundary, encased in a U-shaped fire wall made of prefabricated concrete panels.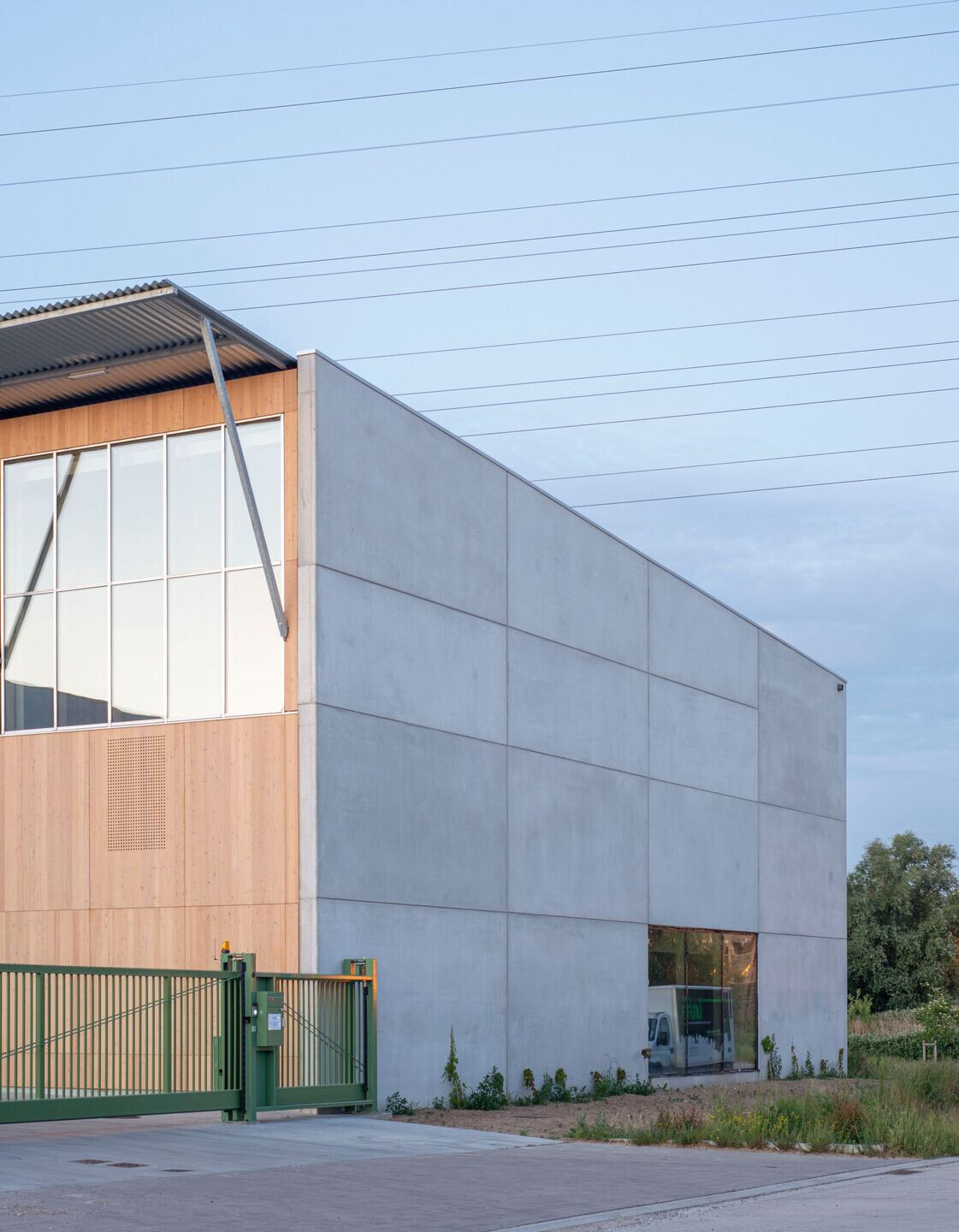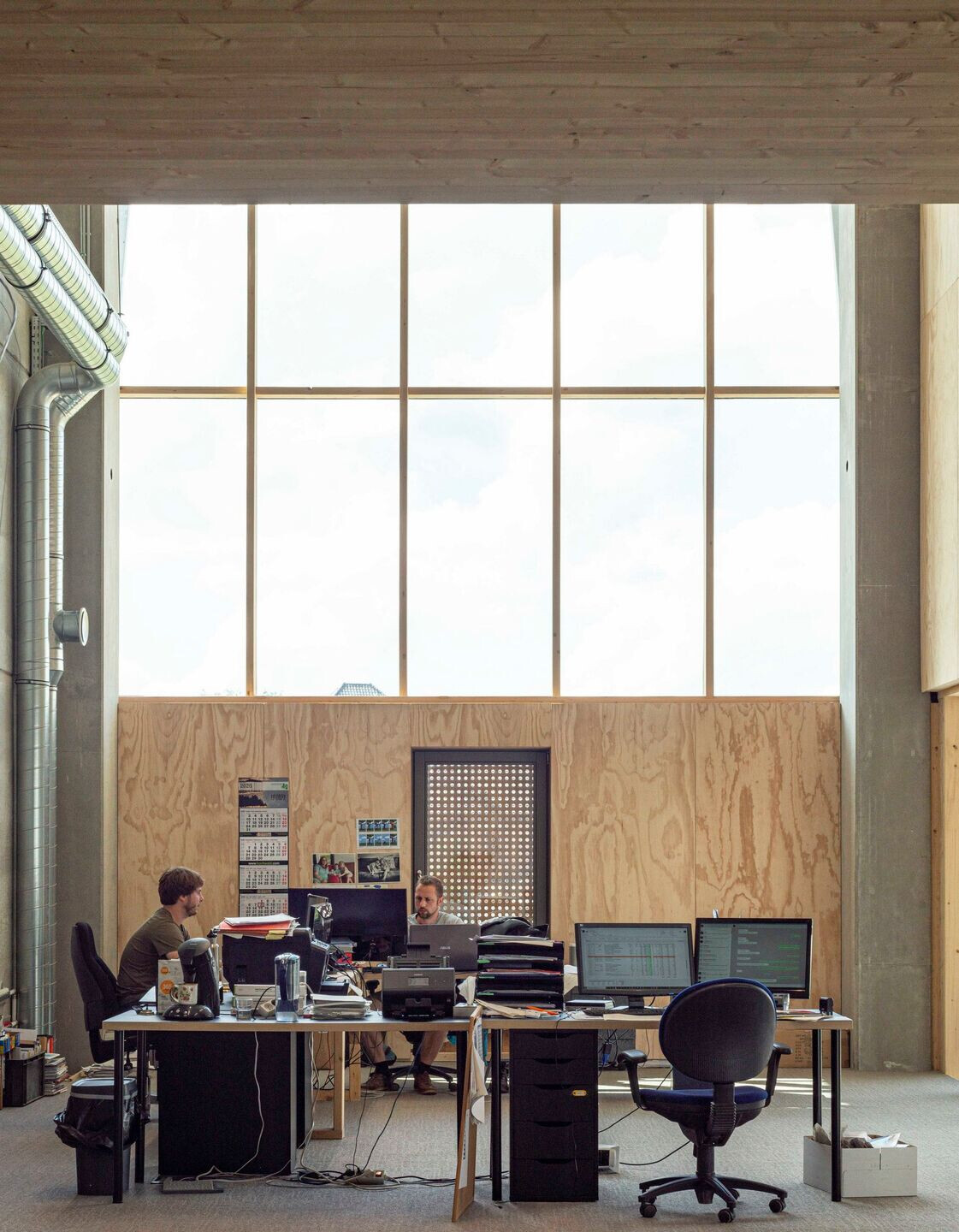 The location, the slightly sloping profile of the roof trusses and a slender steel canopy give the building its own orientation, turning the free side wall into the new front facade. Prefabricated wooden facade cassettes and a generous skylight take over the scale of the concrete elements of the fire wall.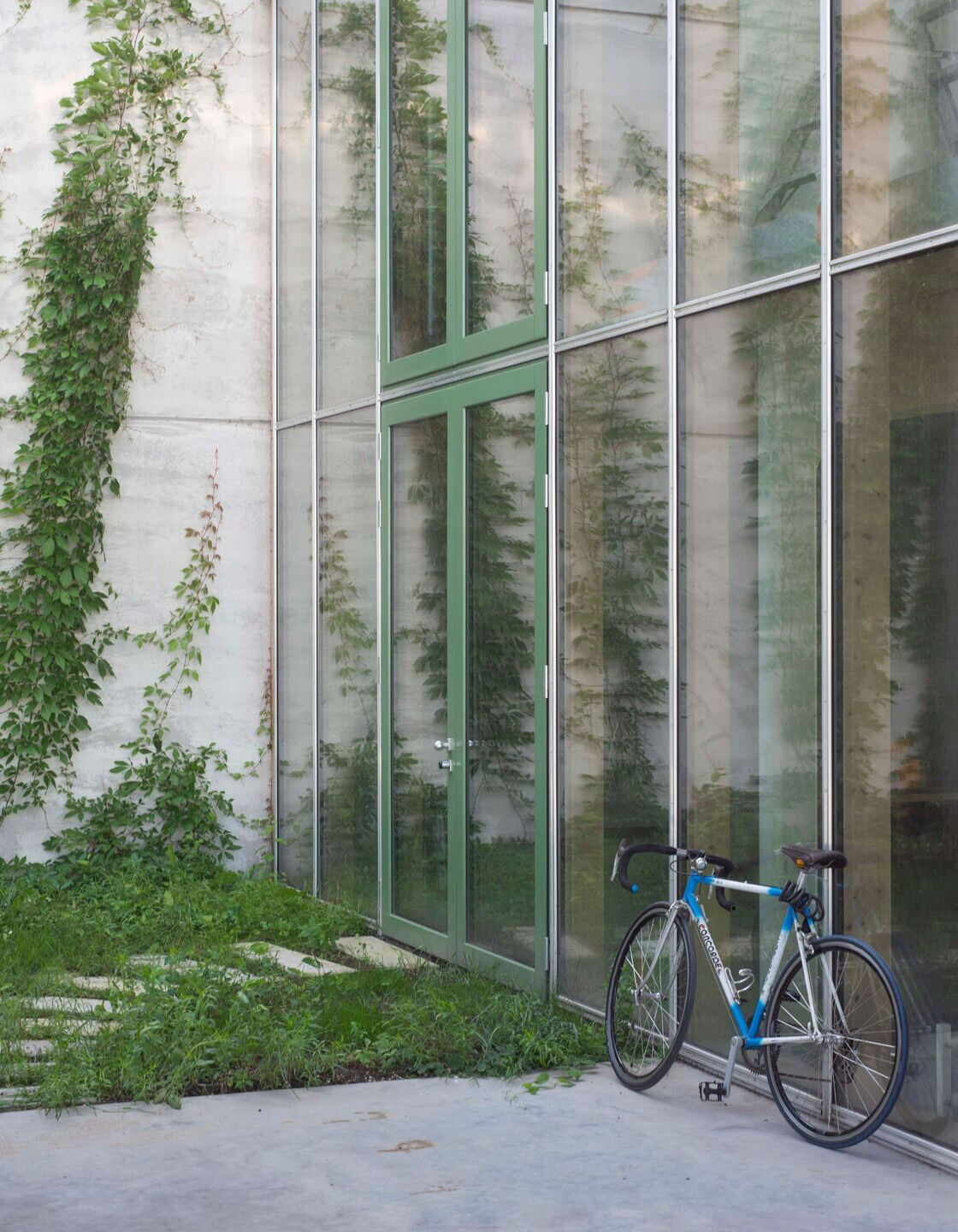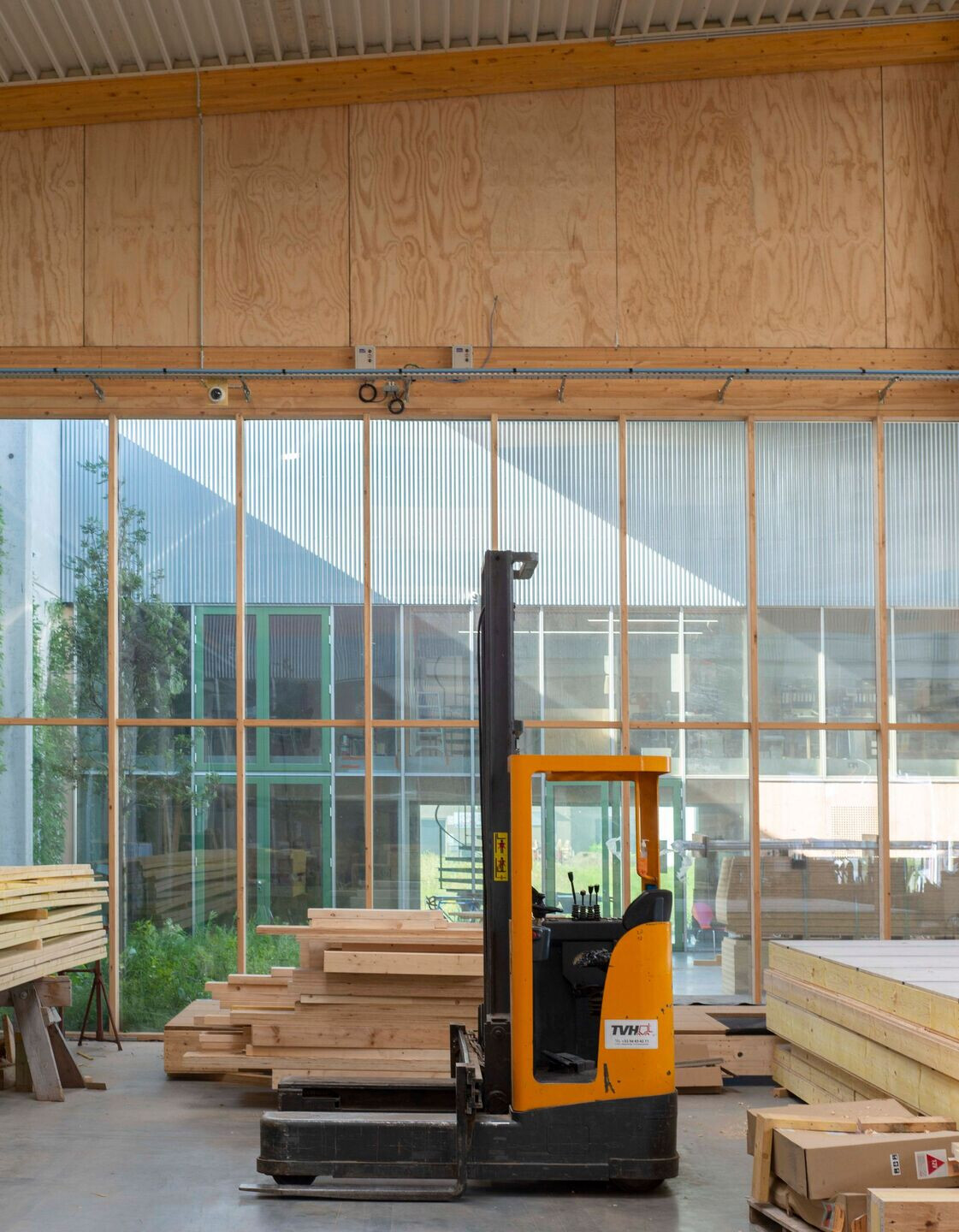 The offices are built into the end bay, separated from the production hall by a covered square. A wooden Vierendeel truss marks the entrance which acts as the logistic heart of the building.