Interior design for the relocation of "Gallery COMMON", an art gallery located in Harajuku, Tokyo. The client was a creative agency that operates multiple art spaces in the Harajuku area, communicating new values and cultures through the works selected from their unique perspective. This new location is on the basement floor of a steel structure that can be approached directly from an external staircase. Uncommon for a basement, the ceiling height was overwhelmingly high, and furthermore, because of the perimeter of the plot was surrounded by dry areas on all sides, differing from the above-ground floor, this basement environment was filled with soft natural light. This feature was appealing as a project space, yet as a gallery, these many glass surfaces were a hindrance to exhibitions. As a result of numerous discussions, we agreed to concentrate the in coming sunlight to one side, the largest dry area, and to recompose the rest of the openings as white walls. This made it possible to create a stable light controlled environment while assuring an ideal amount of wall space throughout the space, in addition creating a bright distinctive space that is partly integrated with the dry area. Furthermore, four beams (H-shaped steel) that crossed the existing ceiling were used as part of the exhibition system. We made original adapters to attach to the steel beams, and planned to create various exhibition scenes with large movable walls of 25cm thickness. Also, the minimal necessary functions, such as water supply, were planned in accordance with the dimensions of this movable wall, enabling the wall to be stored comfortably. The floor was made of stone with a bush hammer finished surface, applied in a grid pattern to function as a scale to determine the position of the movable wall. In spite of the simplicity, we aimed to create a space that has both rigidity and softness by the usage of natural materials.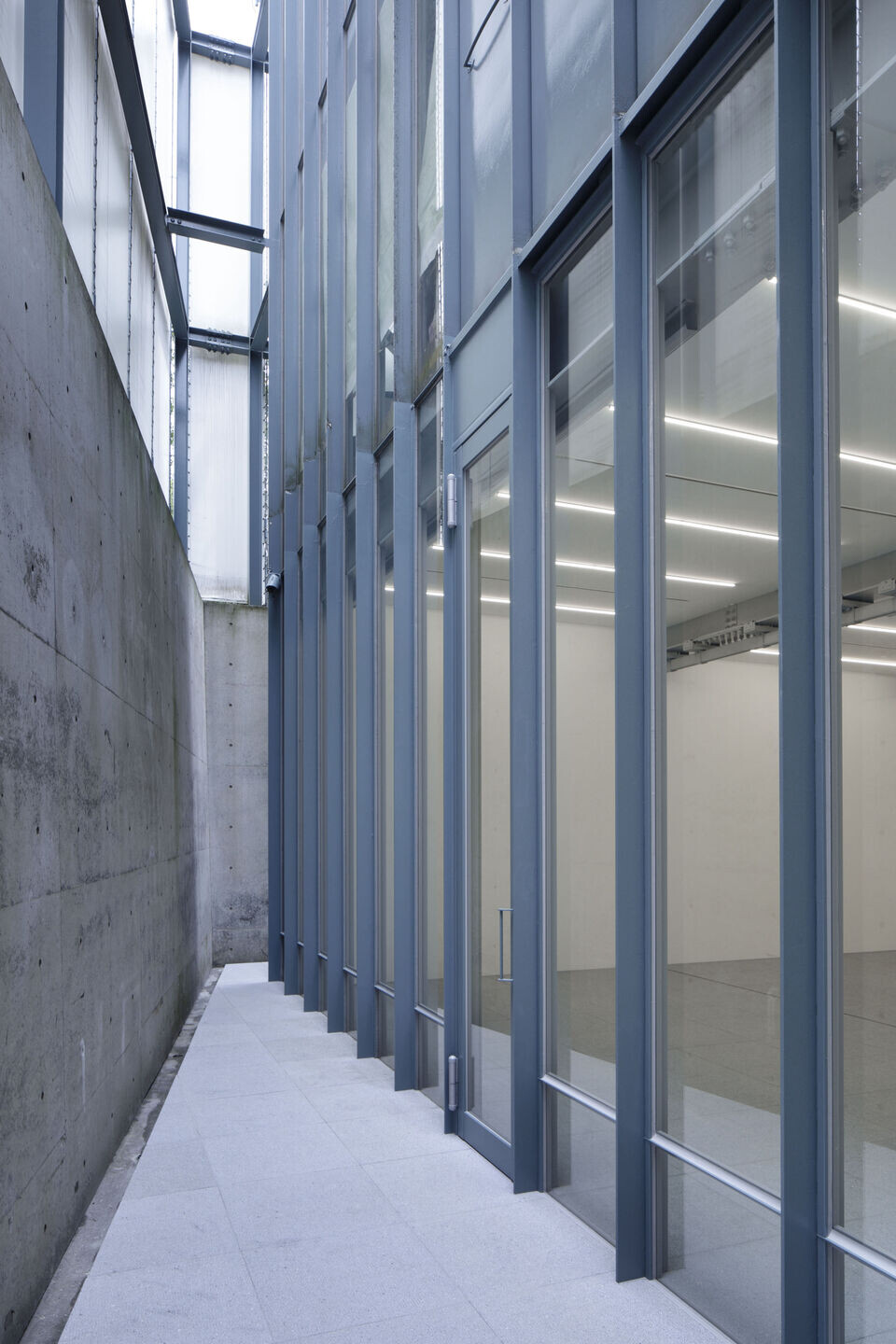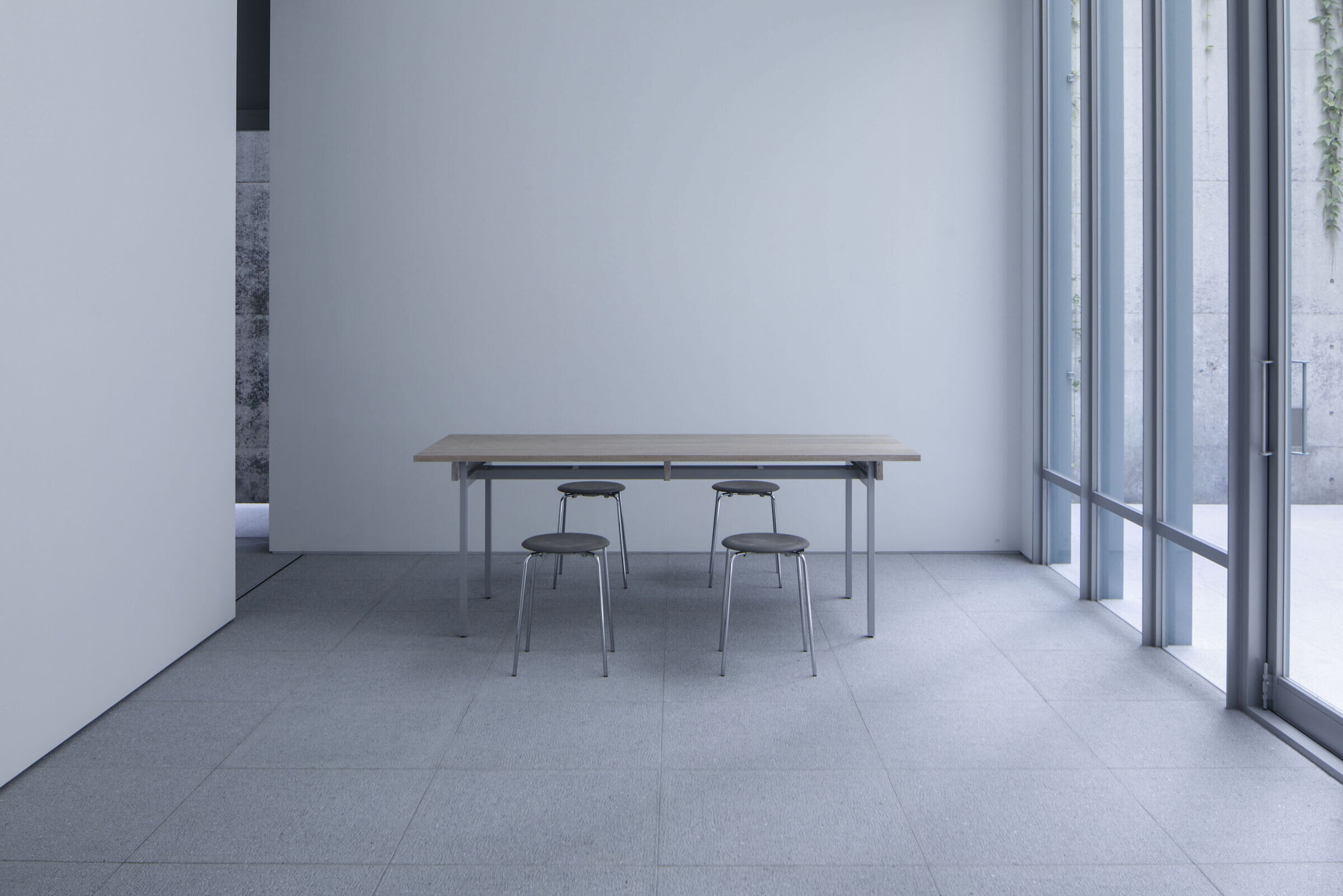 Team:
Client: en one tokyo Inc.
Design: Koichi Futatusmata, Yuki Onita, Ayaka Sudo(CASE-REAL)
Construction: D.BRAIN CO.,LTD.
Lighting Plan: Tatsuki Nakamura(BRANCH LIGHTING DESIGN)
Photo: Daisuke Shima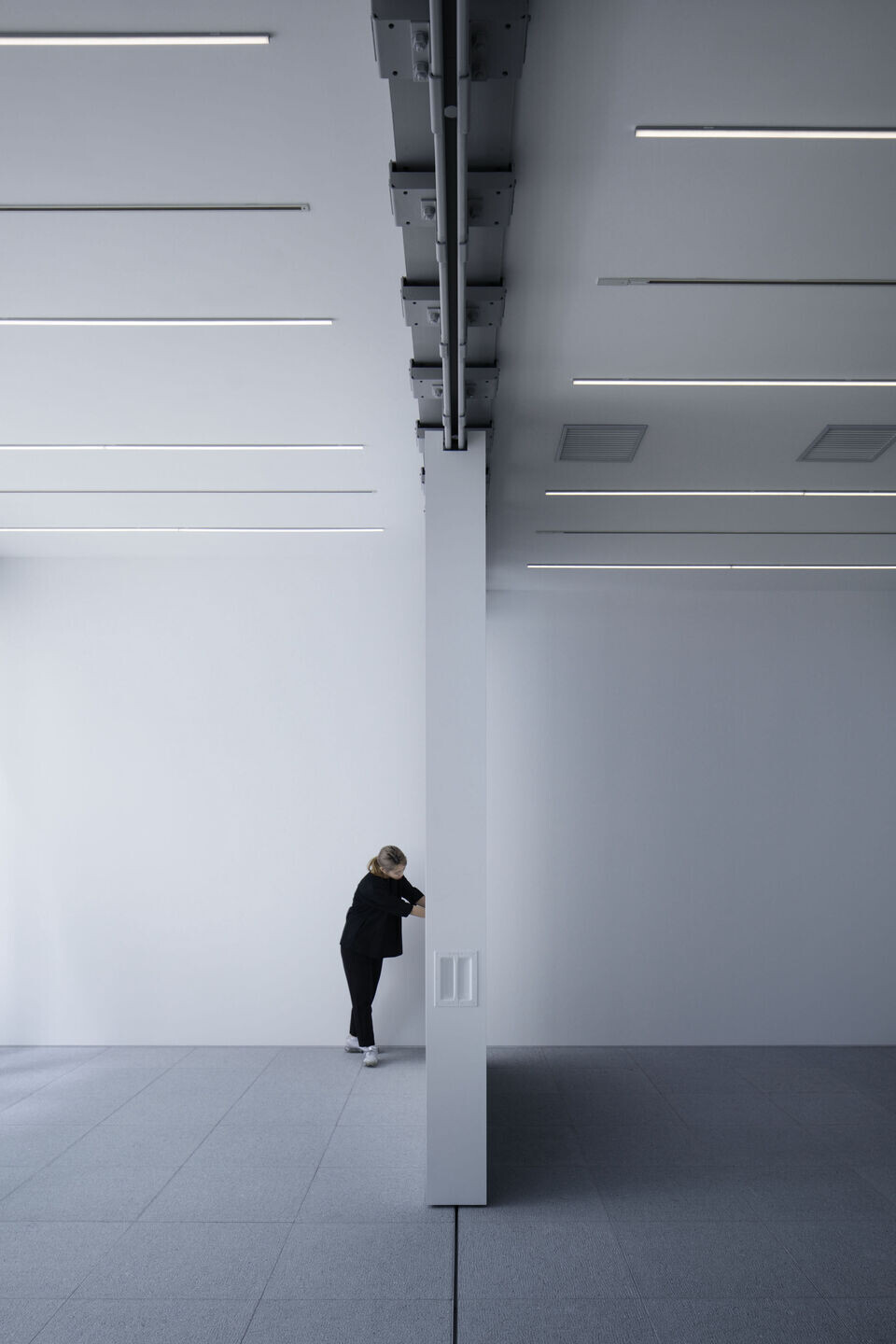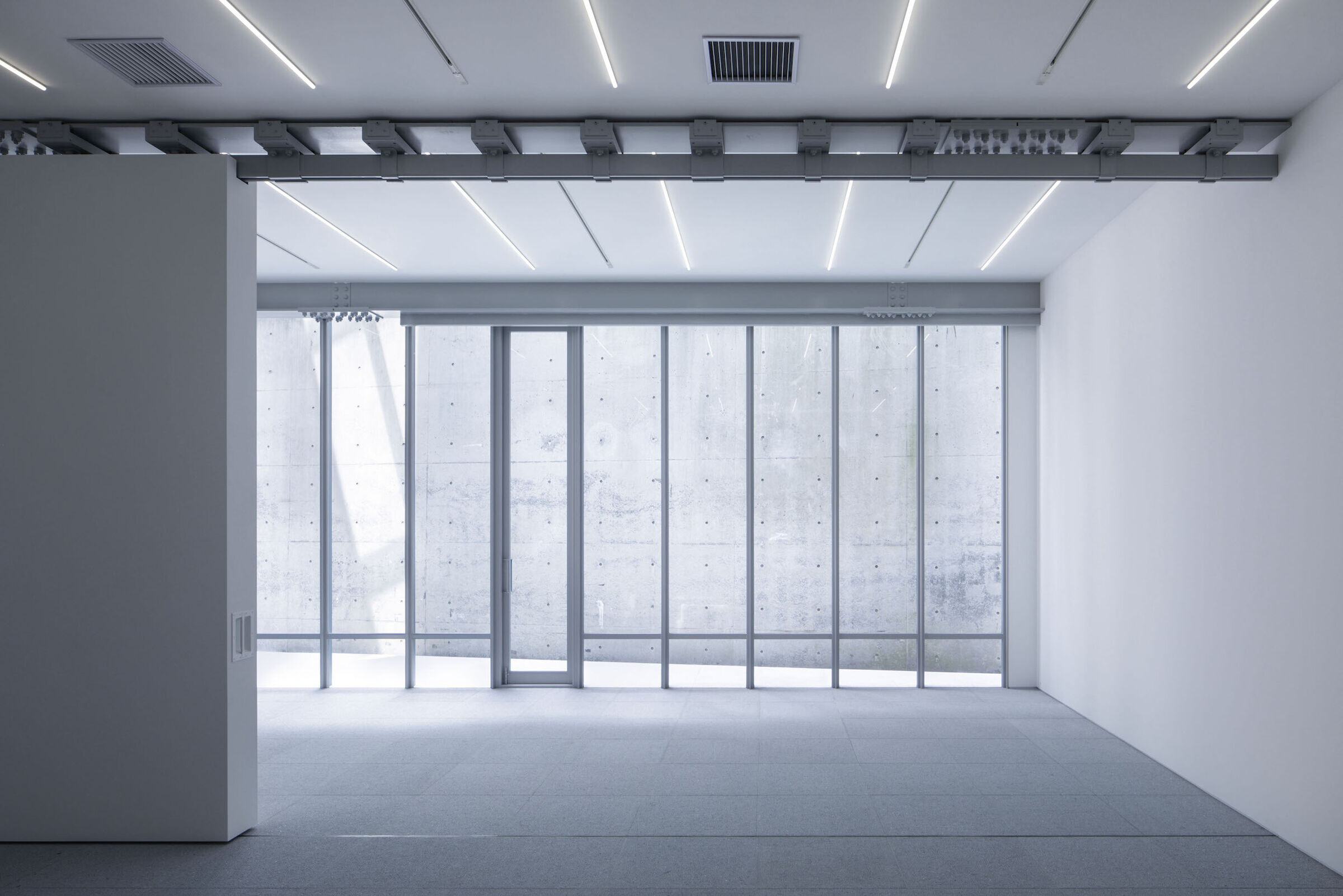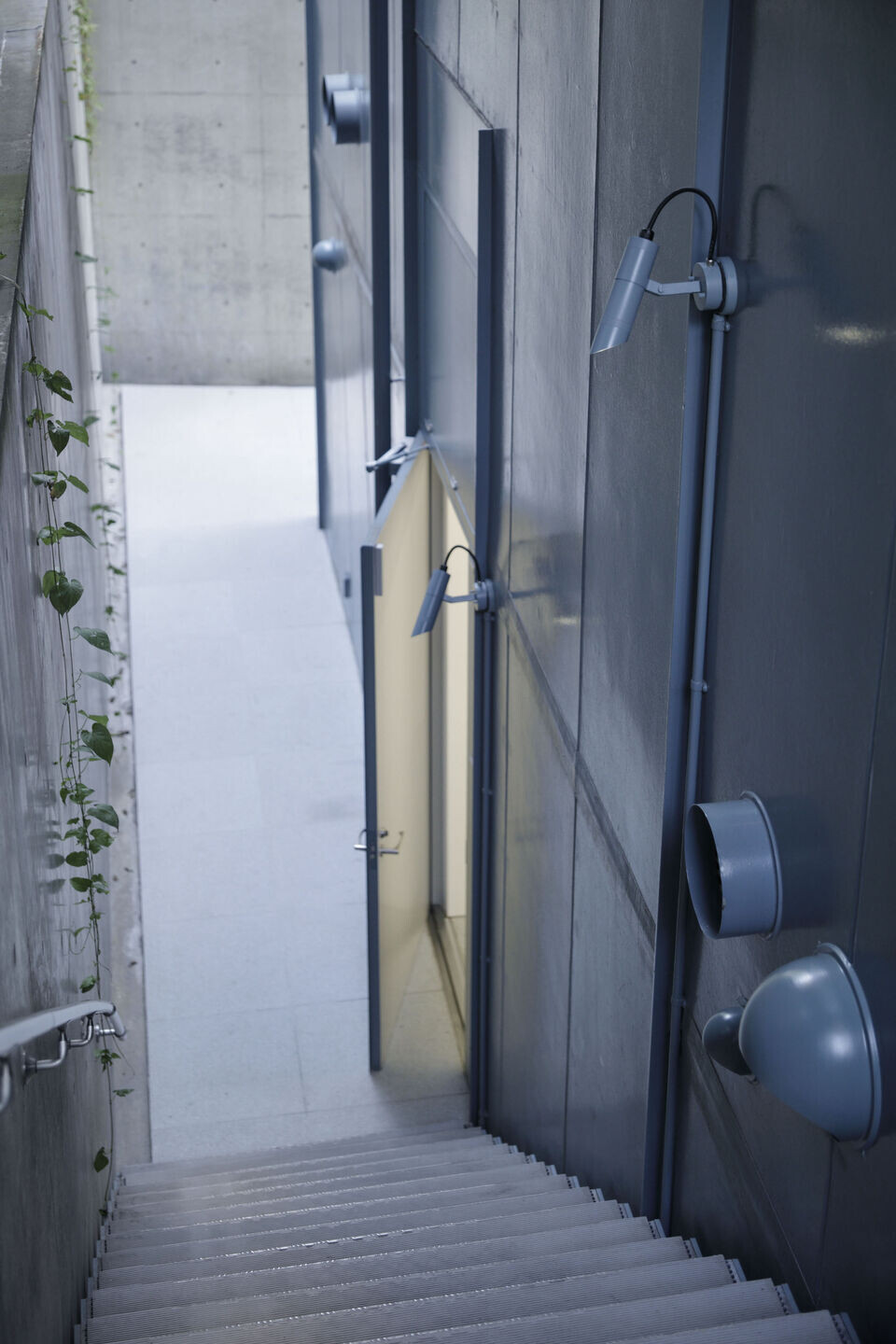 Materials Used:
Floor - Misumi stone - Stonex