Ango is selected for the interior lighting at the unique Garden Atlas Phuket project, one of the luxury pool villa collections by Phustone. The villas are located in a quiet area on the west coast of Phuket at Bangtao beach (Cherngtalay). Sarawut Kreuawan, the project founder who is also the project architect, has a vision of creating customised spaces for customers where they can create their own mood and feel in each space, so as to make every villa unique for each end-user. Sarawut also puts great emphasis on using contemporary design to create luxurious living in harmony with nature.
Unique interior lighting fixtures for interior
"Auroral" ceiling light in copper-finished for the bedroom interior. With its evocation of an incredible aura of warm light, the Auroral pendant casts light upwards onto the lustrous surface of the copper-plated handworked filigree diffuser. Luminous light from Auroral pendant light lends the bedroom mysterious charm.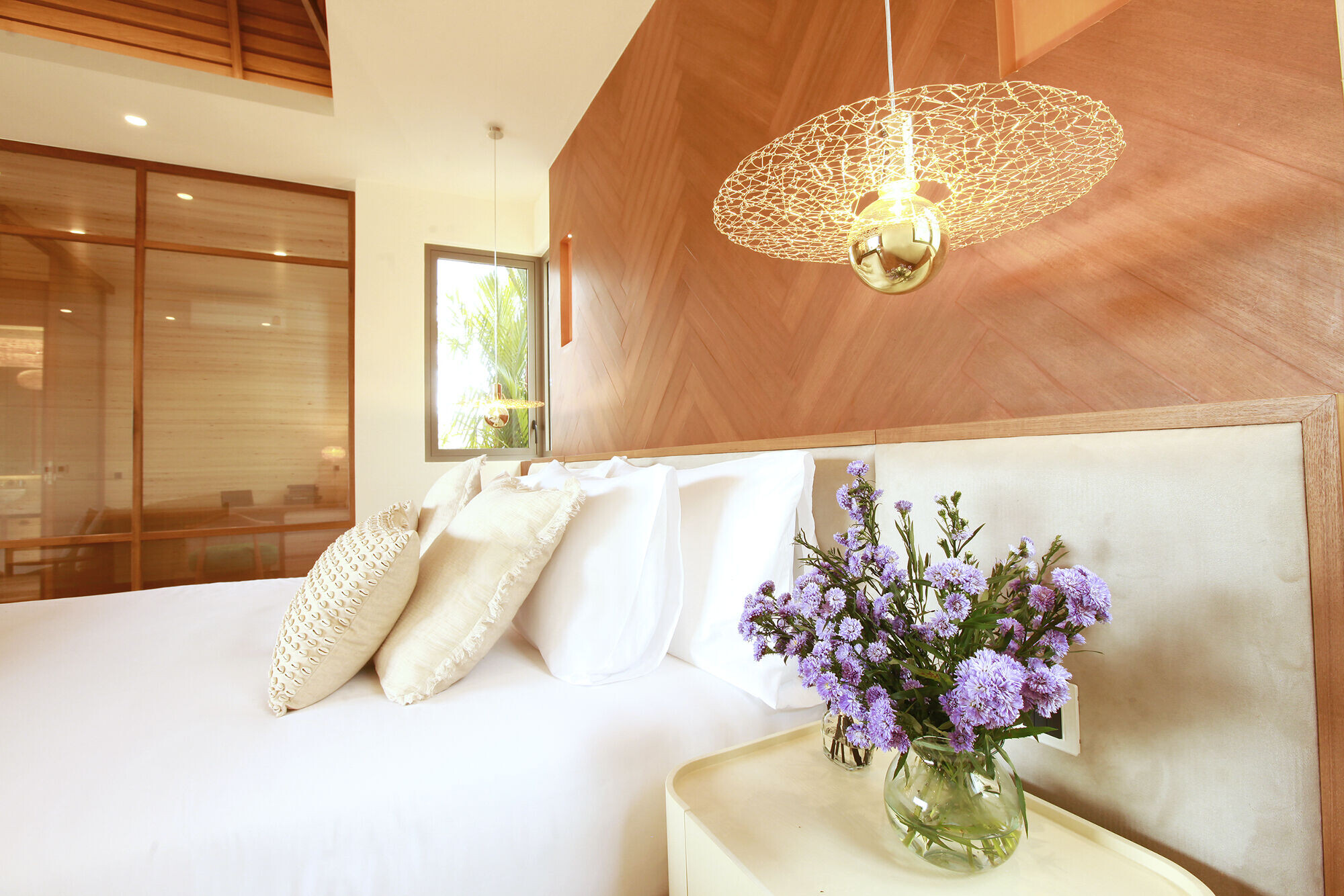 Passing through the dressing room which is lit by Hanging Nest (large), then on into the master bathroom, this area is illuminated with the very fine rattan handcrafted lighting "Ovaloid" selected to go with space and the surrounding aspect through to the outside. Rattan hand-woven pendant lights go perfectly with verdant nature close at hand.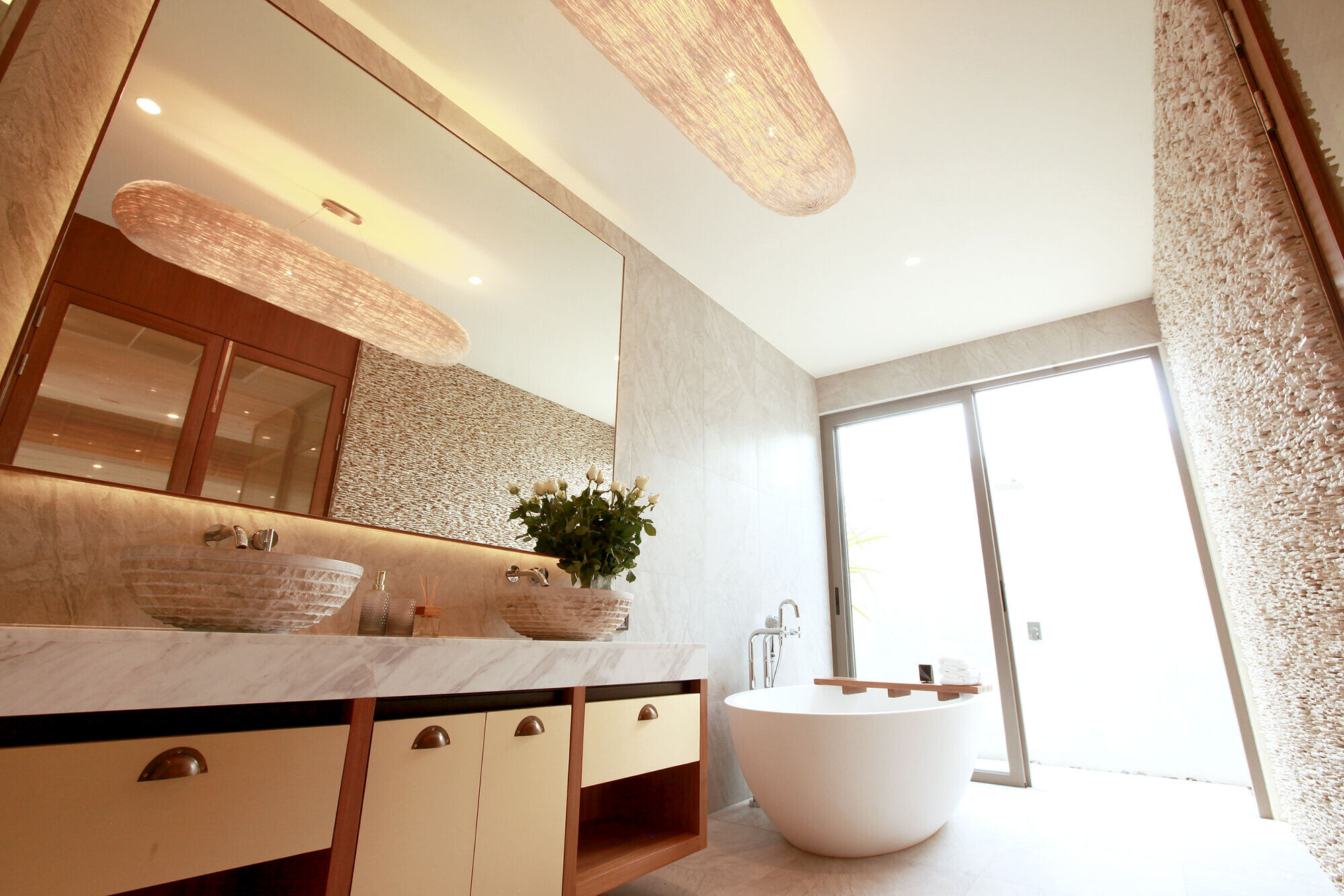 For the kitchen area, Ango custom is creating four unique different pieces, inspired by a multi-layered assemblage of "bejwelled wings" at the entrance of Emporium. The filigree infill to each piece is subtly concaved to create a lustrous light quality across the whole surface. Each element contains multiple LED G9 light sources to refract and diffuse the light. This exclusive custom lighting will enable one to enjoy a unique and luxurious experience, living amidst natural energy flowing through the villa.