The architects designed this internal garden room on the top floor of the Hyundai Mokdong Department Store as a contemporary interpretation of the traditional green house, extending the external roof garden into the indoors. It is a space without fixed programme inviting customers and local residents to relax while bearing flexibility for potential future events. A series of green islands with lush planting are scattered around the space providing a calming and immersive experience. The feeling of sitting inside a greenhouse is enhanced by the back-lit pitched roof. Light levels and light quality for the green islands were carefully considered and selected to apply a biophilic design idea with additional focused plant-friendly LED lights above the planting.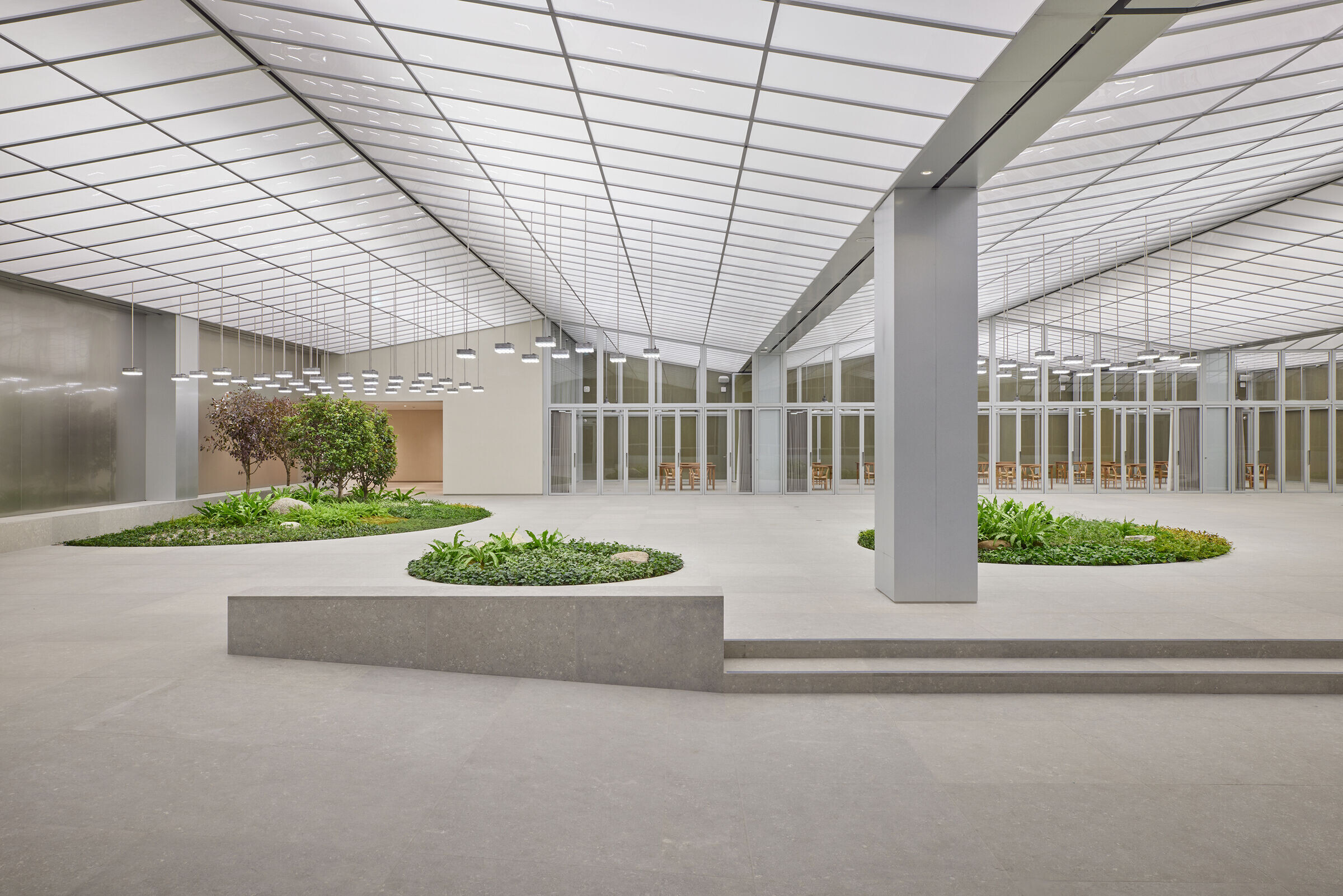 Team:
Lighting Design - Lichtvision Design
Architect - Casper Mueller Kneer
Photographer - Roh Space
Materials Used:
Interior lighting - Surface mounted linear LED profile (behind the internal pitched roof- backlighting): Lluria NATURE10 + Star 19, 10W/m, LED 3000K, CRI 90+, IP20 Dali dimmable.
Suspended for plant support - Reggiani Cells Surface with custom suspension rod, 18W, finish in raw aluminium. LED 4000K, CRI 90+ Xicato
* Note: Fixture and LEDs were specified as performance specification. Final LED selection of Reggiani Cells was Luxeon.