When two Seattle-based outdoor enthusiasts explored the Methow Valley, they knew they must put down roots. But without building their permanent home just yet, how could they accommodate all their outdoor gear and provide shelter for themselves during their visits to the Methow? With a restricted budget, the team set out to create a space that would contain all their climbing equipment, paddleboards, kayaks, skis, and bikes, while also providing a place to sleep, cook, and shower. The solution is a lofted, shed-inspired structure with a tiny footprint: Gear Loft.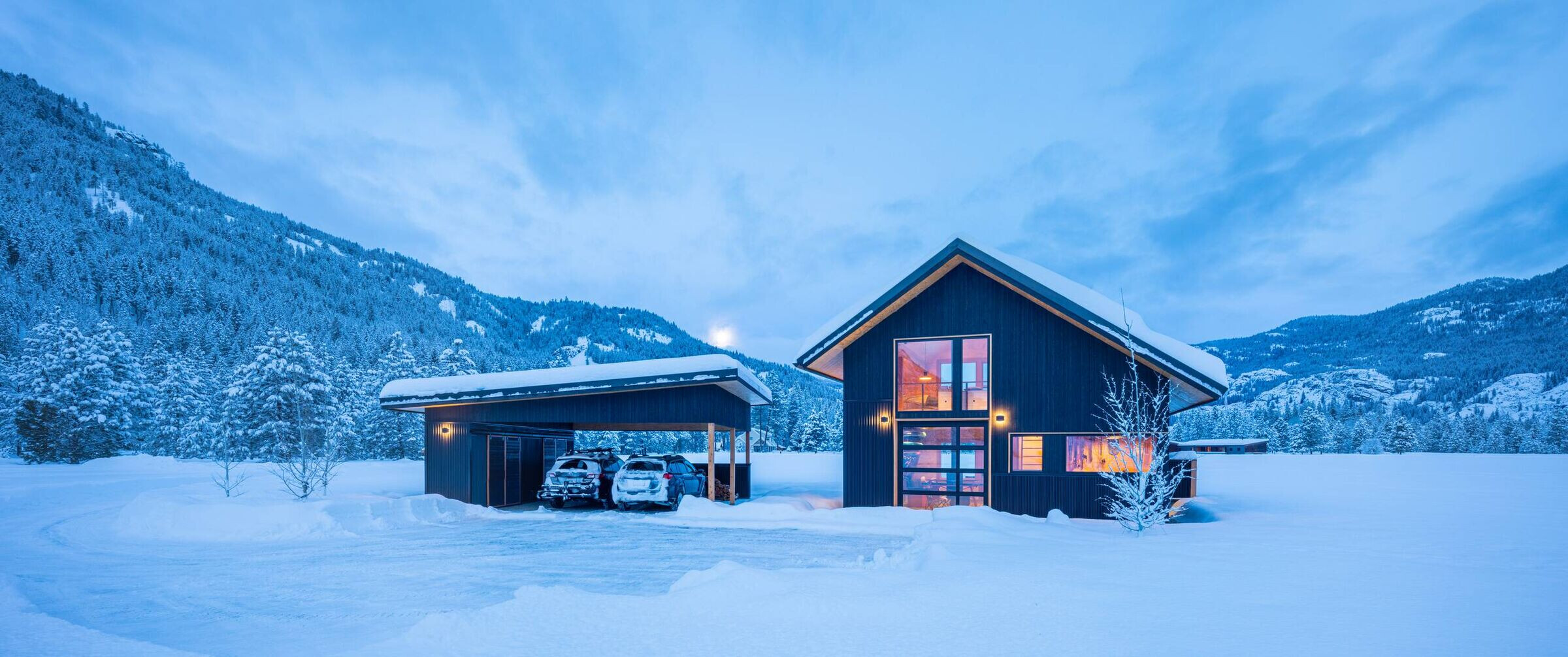 The clients' outdoor gear was catalogued and measured to inform storage requirements, creating solutions to simplify bringing the gear in and out of storage while framing views of its surroundings. An oversized garage door offers floor-to-ceiling views and rolls up to easily load equipment. Windows are placed at eye-level, framing the landscape. Stacked openings give through-line views and provide a cross breeze on warm afternoons.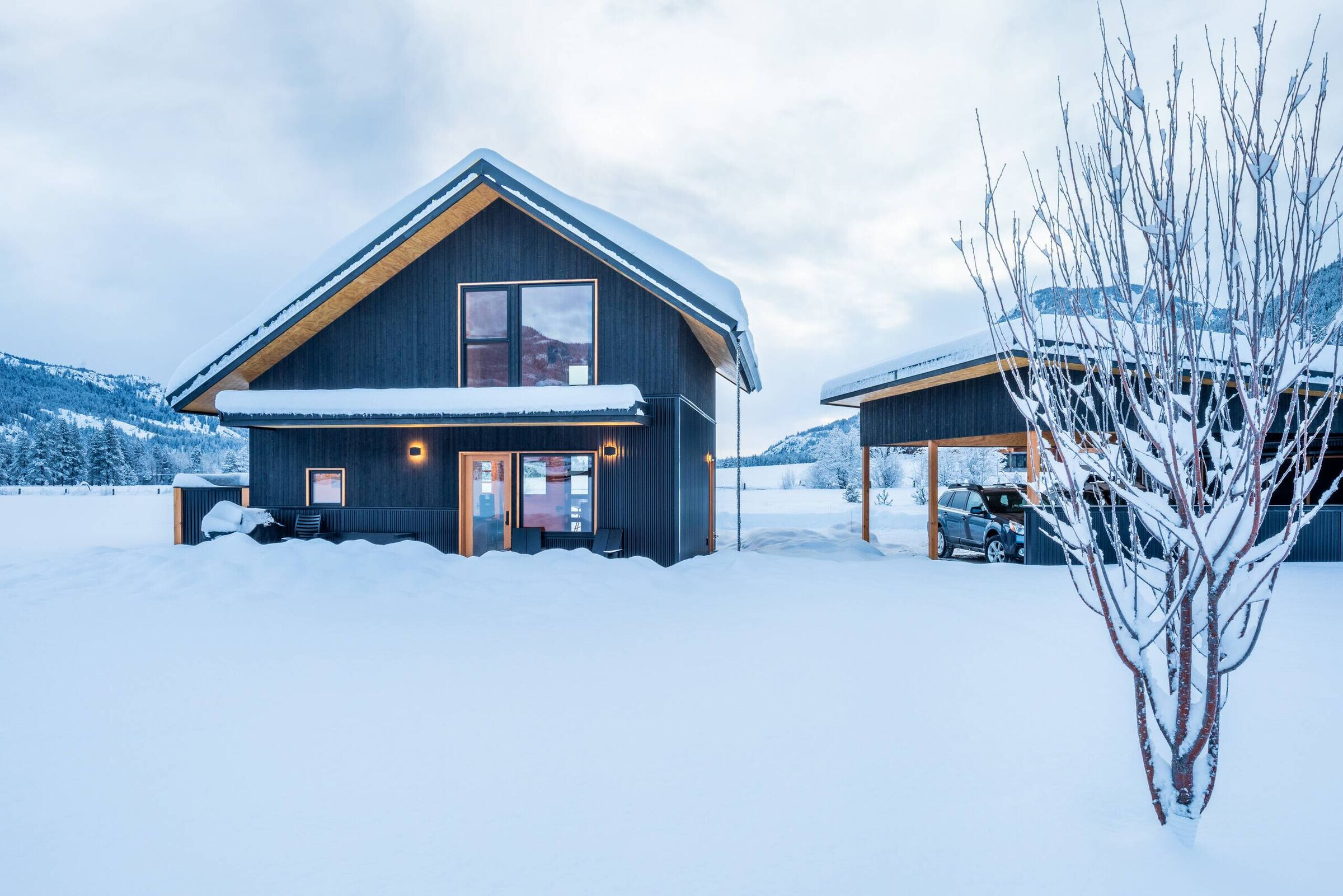 The sustainability of Gear Loft is its compact footprint and low energy usage. It lives large but consumes little. Materials are unsophisticated and accessible: concrete, plywood, glulam, and steel. Many of these can be reused, include recycled content, or are recyclable. The wood stove and vaulted ceiling make it easy to heat in winter, while the concrete floor and operable openings provide passive cooling in warmer months.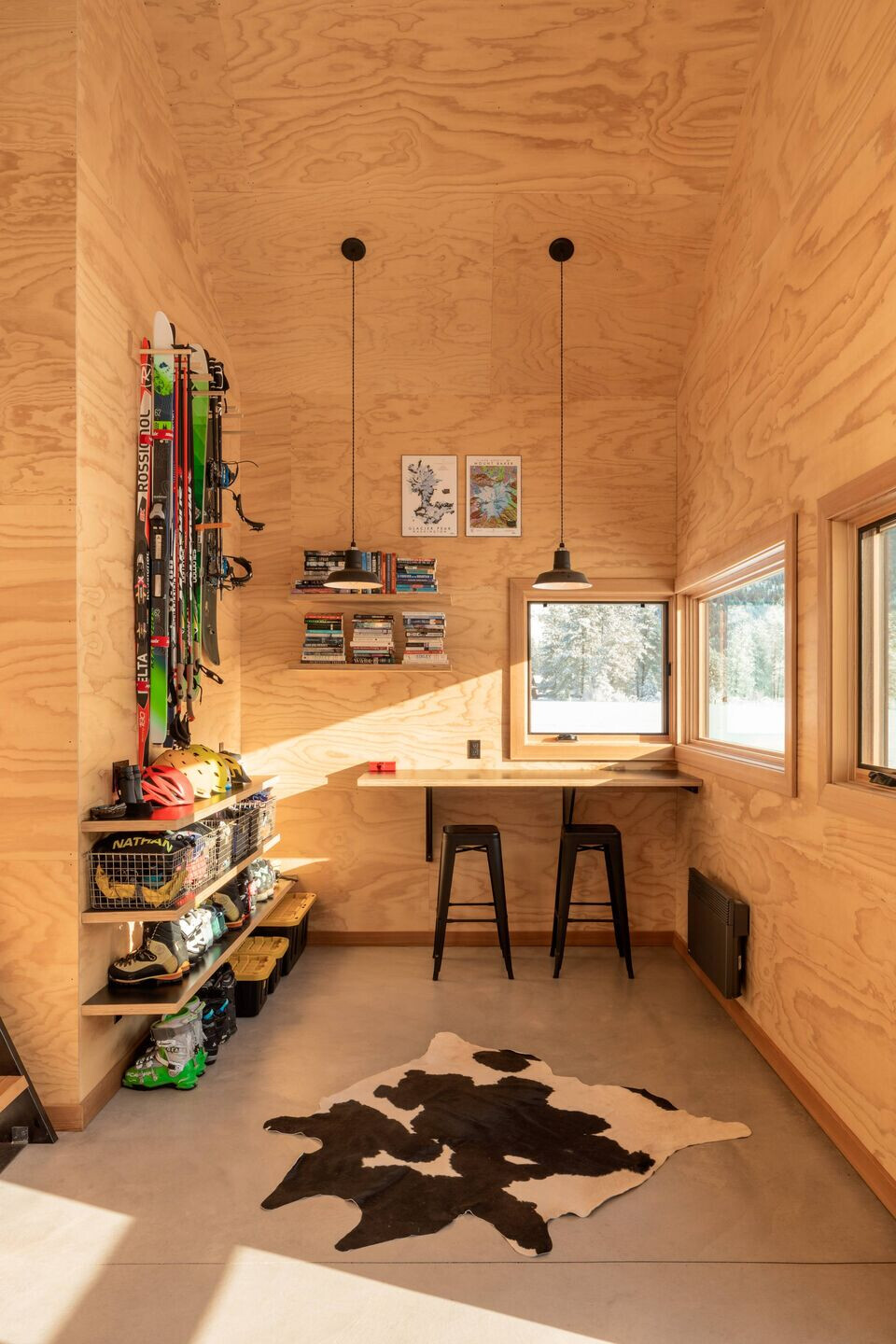 Exploration drives the project, from its garage door "windows" to the climbing grip "handrails" along the ships ladder to the loft. A sofa tucks under a wall of paddleboards and kayaks. Most of the cooking occurs outdoors, but the indoor kitchenette offers convenience. Casework stores climbing gear, shoes, and ski boots while specialized equipment clips hold larger gear off the floor. A built-in counter doubles as a ski waxing bench.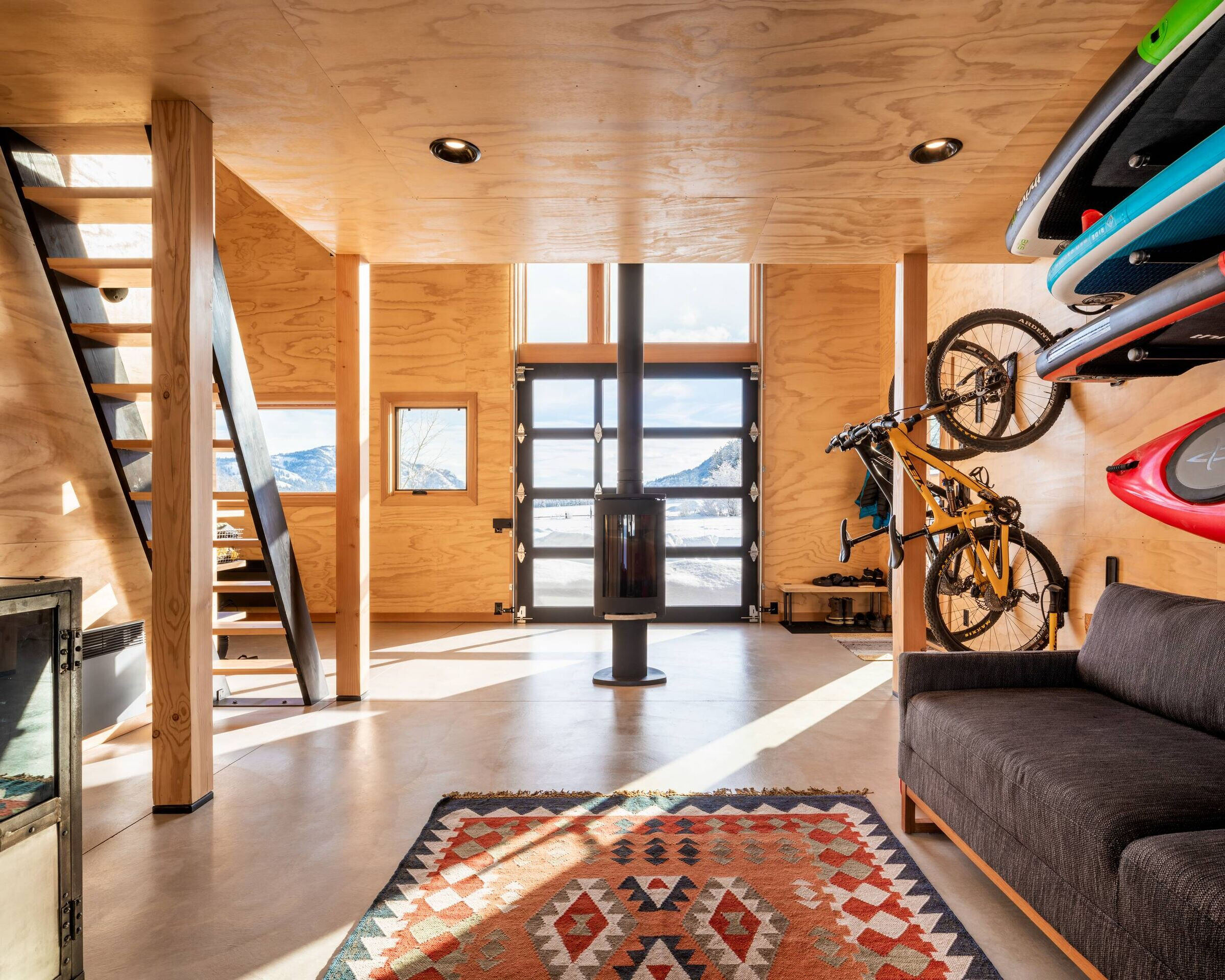 Material Used:
1. Facade cladding- Mix of black corrugated metal & black stained clear Western Red Cedar
2. Exterior siding- Mix of black corrugated metal & black stained clear Western Red Cedar
3. Flooring- Basic Concrete
4. Exterior Trim- D-Clear Cedar
5. Doors- Aluminum, Pacific Clad, Sierra Pacific Windows
6. Windows- Aluminum, Pacific Clad, Sierra Pacific Windows
7. Roofing- Nuray 2000 Black
8. Interior lighting- Recessed spotlight, Nora Surface Gimbal, Nora
9. Interior lighting- Eclipse/Esso Work bench pendant, Barn Light USA
10. Interior lighting- Brushed Dark Metal, Pendant Lights, Lumidora
11. Interior lighting- LED lights, Can lights, Bruck Lighting