Built-up area: 9,014 sq. m
Date: 2020
Gen Alpha is a progressive architectural project that aims to settle in an urban context by studying its present and future historical peculiarities through microscopic and macroscopic aspects, with the goal of making different generations live together in the local political and economic fabric through a comprehensive, ever-evolving vision.
The planimetric and volumetric structure guarantees sunlight at all sun angles to all of the living spaces.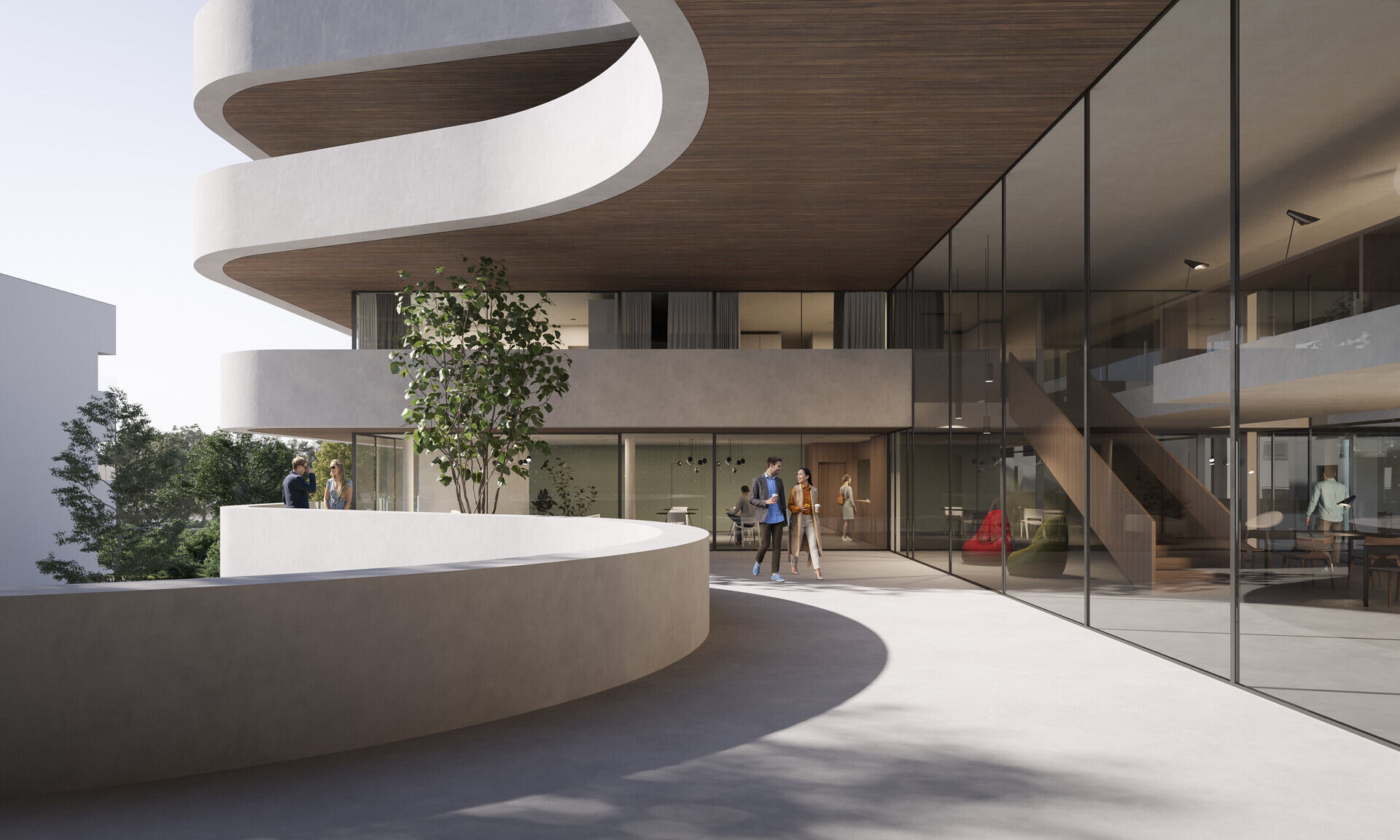 The separation into two different buildings creates a square in the middle that brings together all flows, existing ones and future ones. Hence the idea of a square covered by a building that acts as a bridge: it brings together the users and allows them to stand in the open air within the central space, the beating heart of the volumetric composition.
Maximum versatility is guaranteed by the rational interior spaces, while always keeping the interior volume perfectly aligned on all floors. In the future, depending on their needs, the users will be able to divide the sections as they wish, of the open spaces as well as of the terraces, both in the public and the private sphere.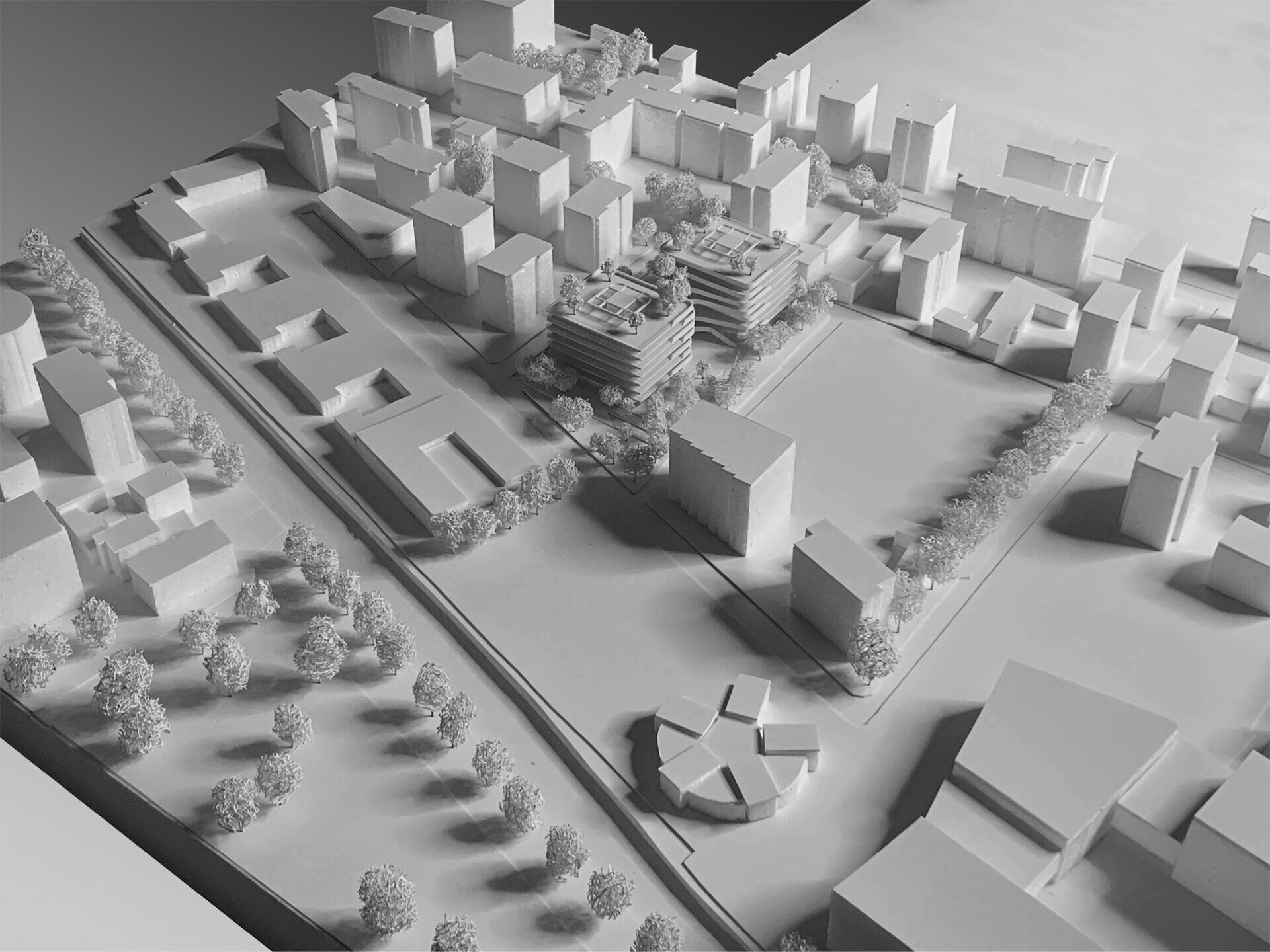 The preexisting, ever-evolving flows transform into an energy that is capable not only of bringing together the users in the central square, but also of moulding the architectural shapes.
Gen Alpha is a collective project, and it's intended as a set of services that foster integration between people – while respecting a proper balance of privacy – and the different needs of all living and future generations.