This stunning new build was awarded a Commendation award 2019 by The aberdeen Society of Architects.
This design was contextually driven from the surrounding building forms and materials. The clipped eaves and traditional pitched roof profile, prevalent in the north east of Scotland, aid the house taking on a 'byre' like form.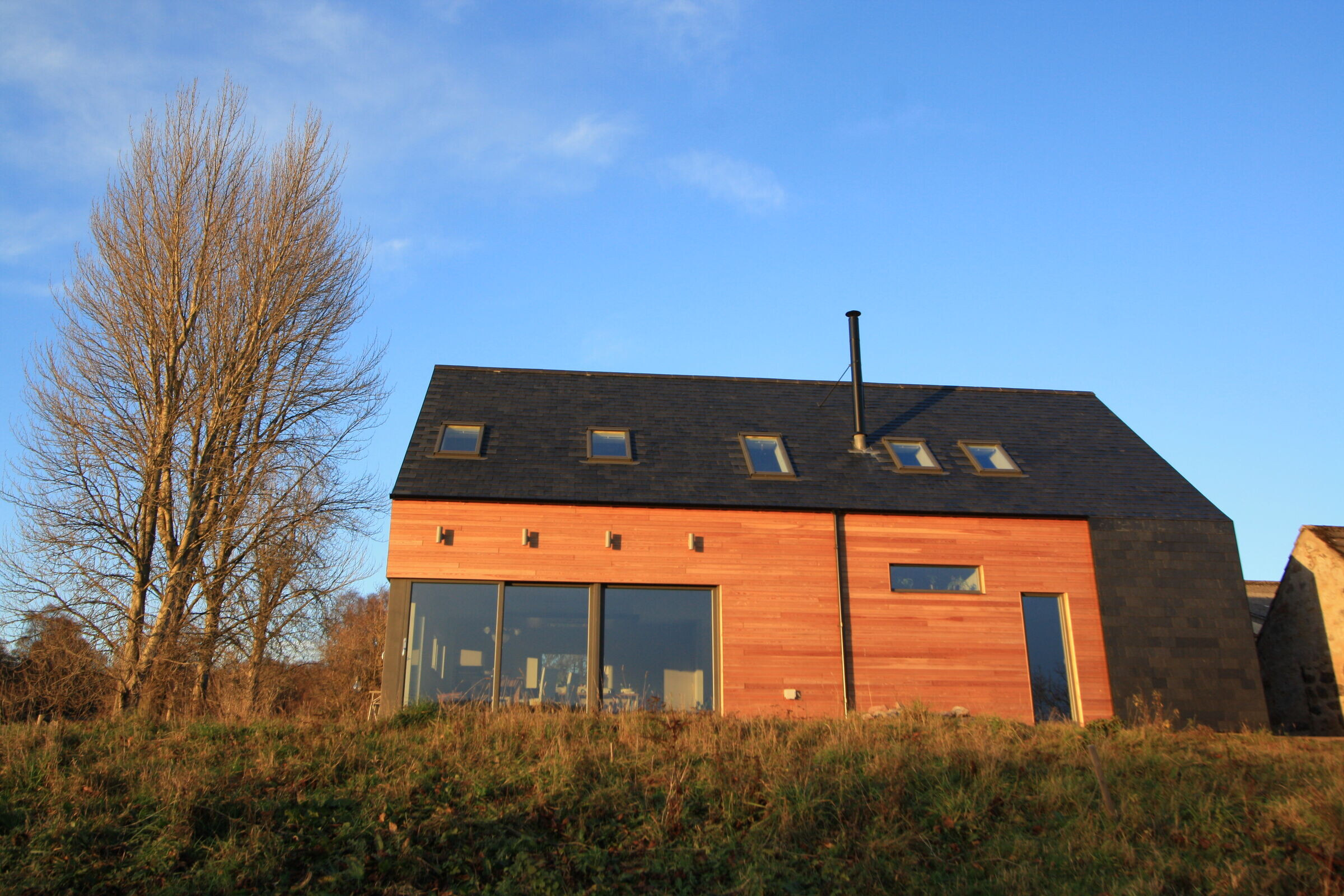 The open plan heart of the home takes full advantage of the surrounding countryside views whilst providing natural daylight, much sought after in the winter months, throughout the day. Designed to modest budget, the layout was kept as simple as possible whilst providing the storage and spatial requirements much needed by a family of 5.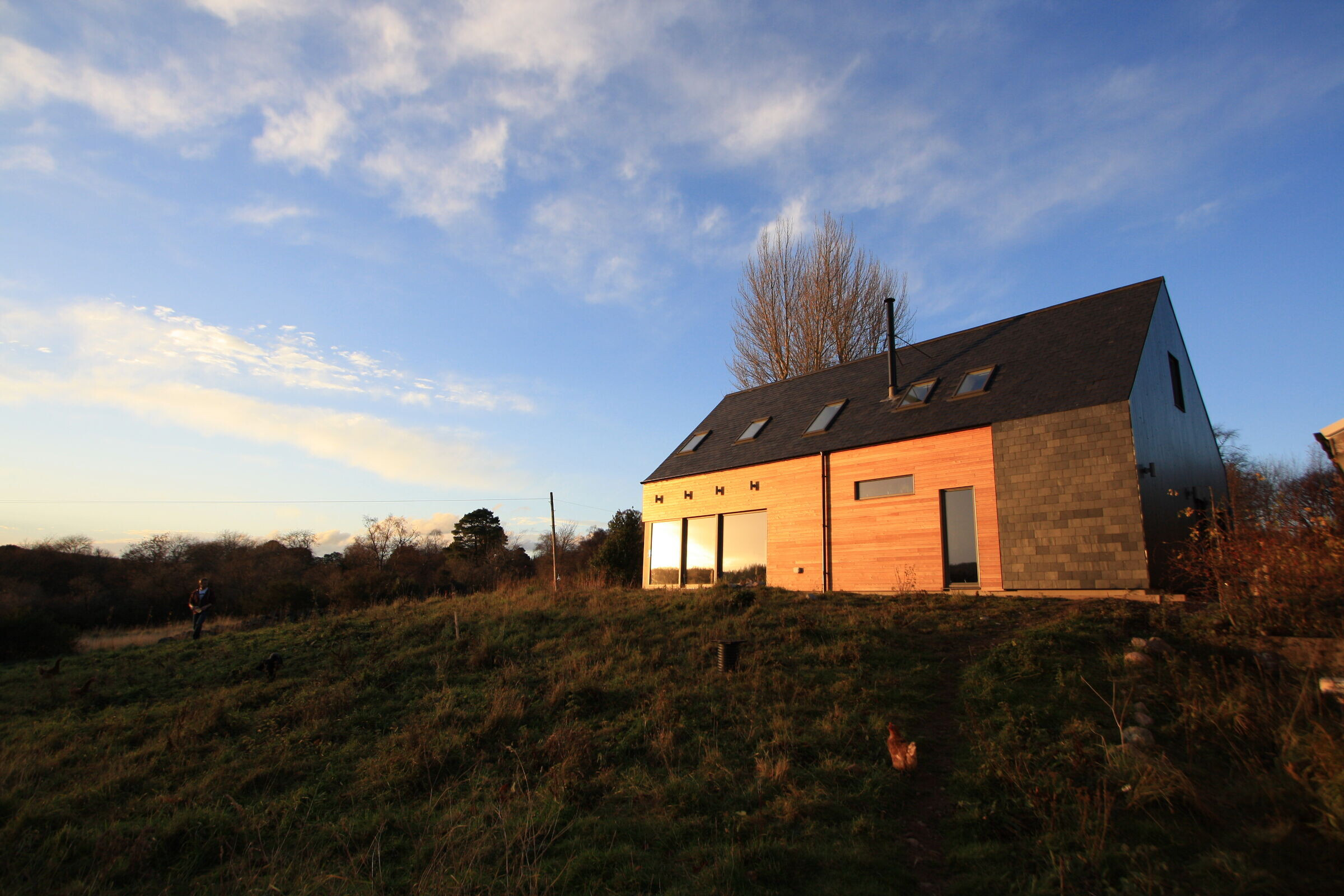 The main living area of the building is clad in Natural Siberian Larch cladding with openings orientated to both the internal layout and the external aspect. The glazed corner sliding door provides daylight throughout the day and also a corner breakout to the garden.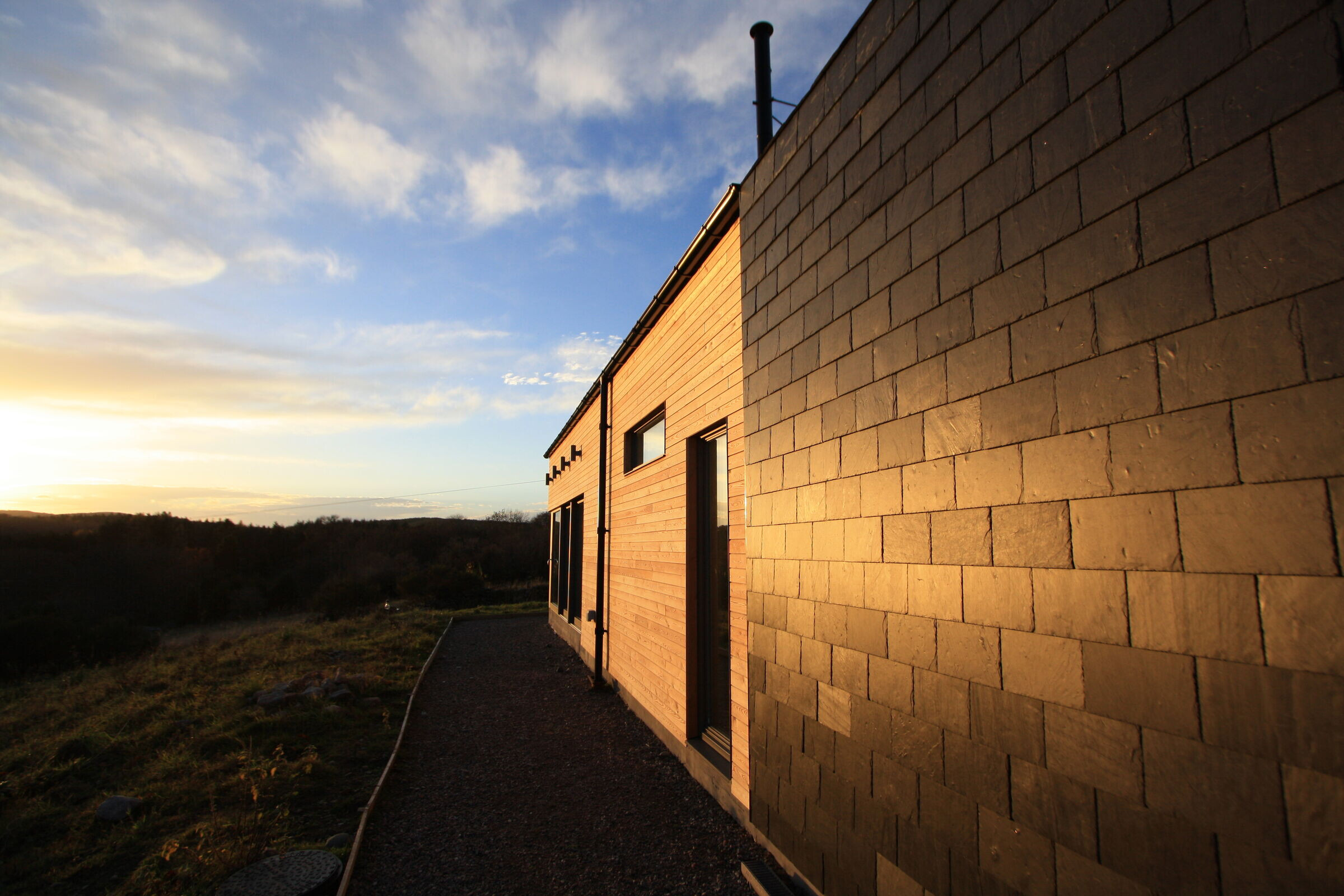 It was ensured that all details were carefully presented and discussed with the timber kit supplier and main contractor prior to construction. This resulted in an impressive air tightness of 0.44 air changes per hour and exceptionally low running costs being achieved.