GoodRx's evolution from start-up to headquarters is expressed with a design that marries a residential feel with buzzing workplace to capture wellness, promote community, and connect programs within an experience that is ever-changing. The design uses urban planning principles to break down spaces and connect people to one another. Areas like a meeting hub, food hall, library, and speakeasy are interspersed with lush plantings that bring nature inside.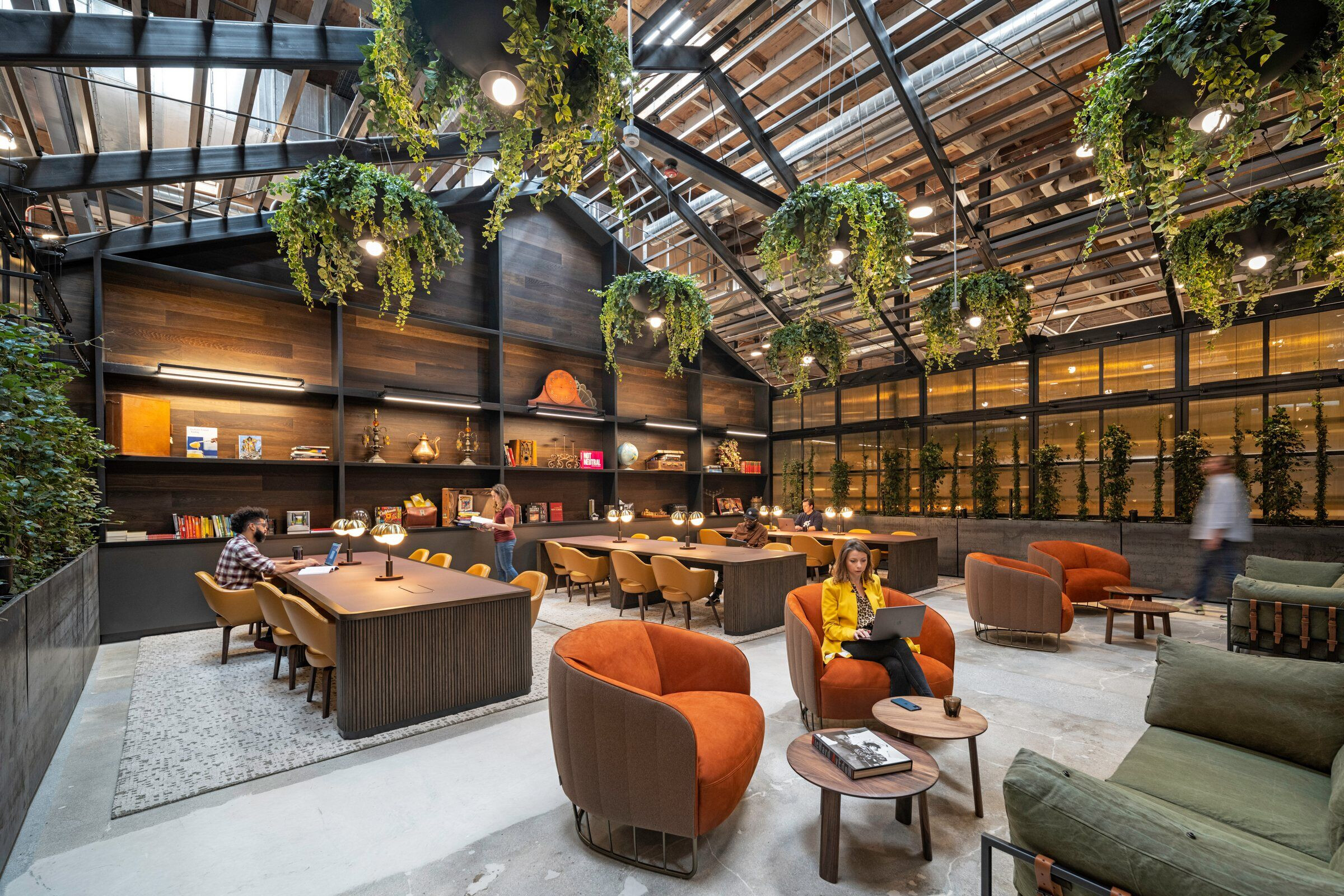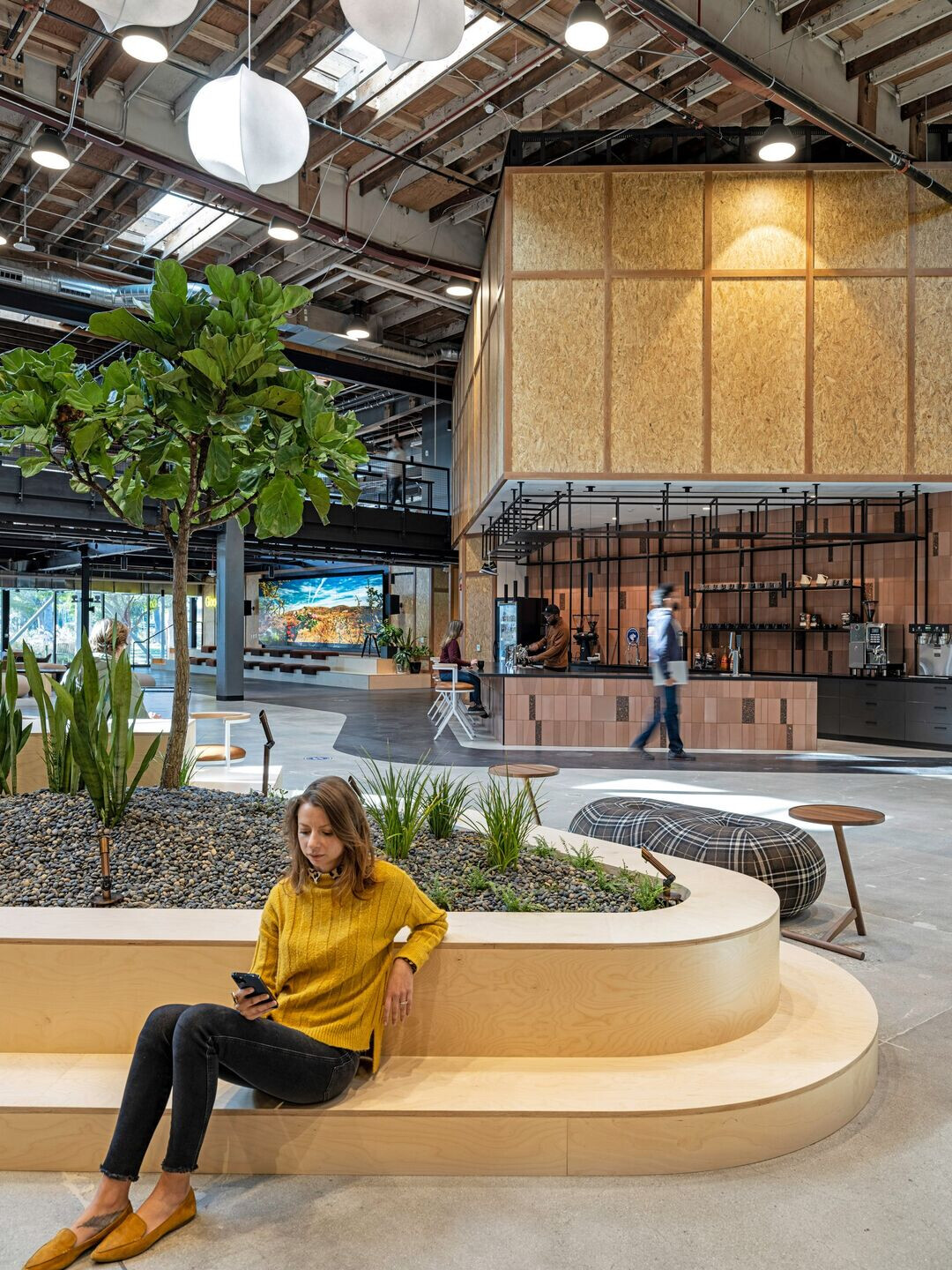 The design is grounded by a large walking "loop" to provide active circulation, promote movement during the workday, and amplify experiential pathways that celebrate the act of coming together. Moments for local upcycled materials were identified to create a raw and industrial palette.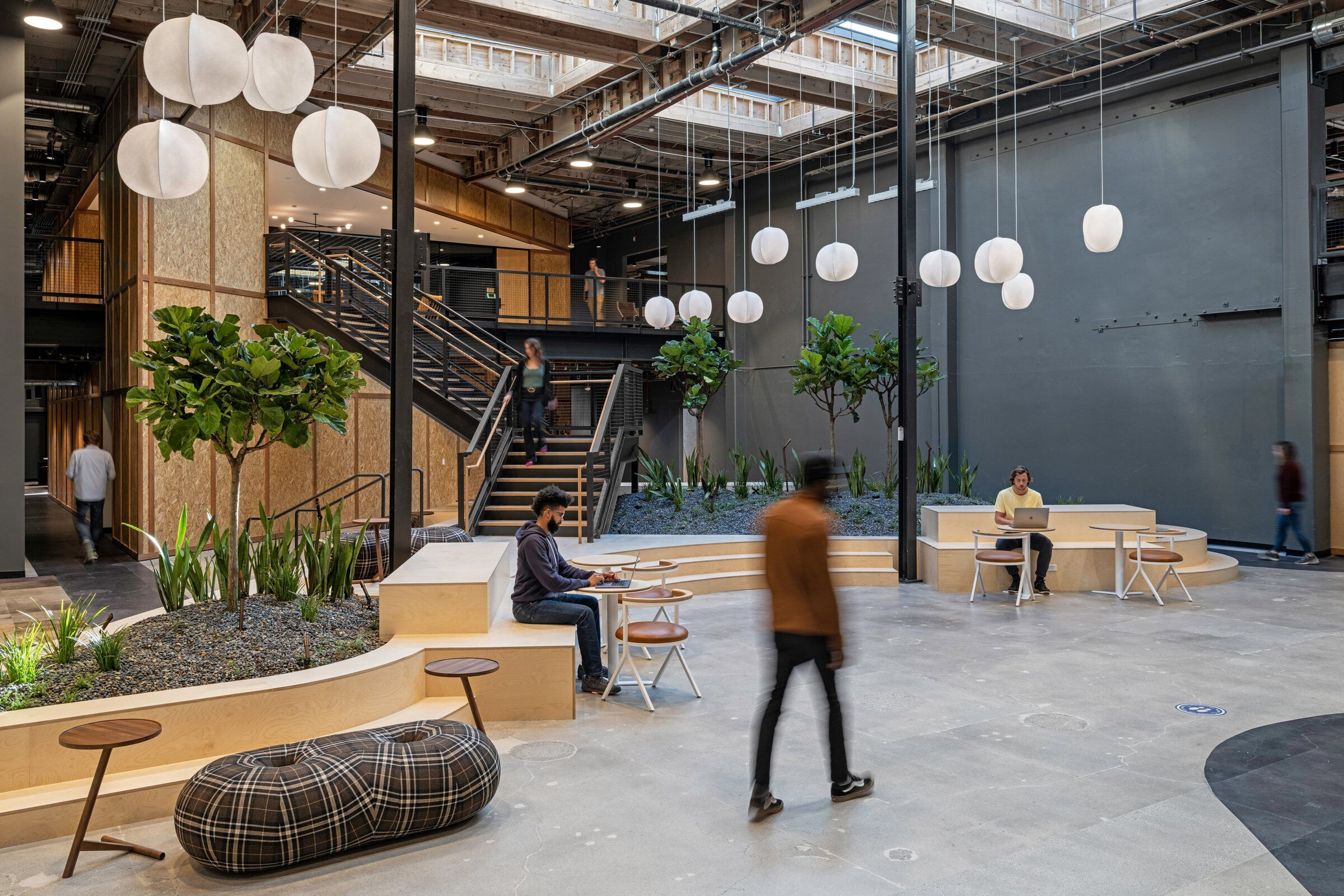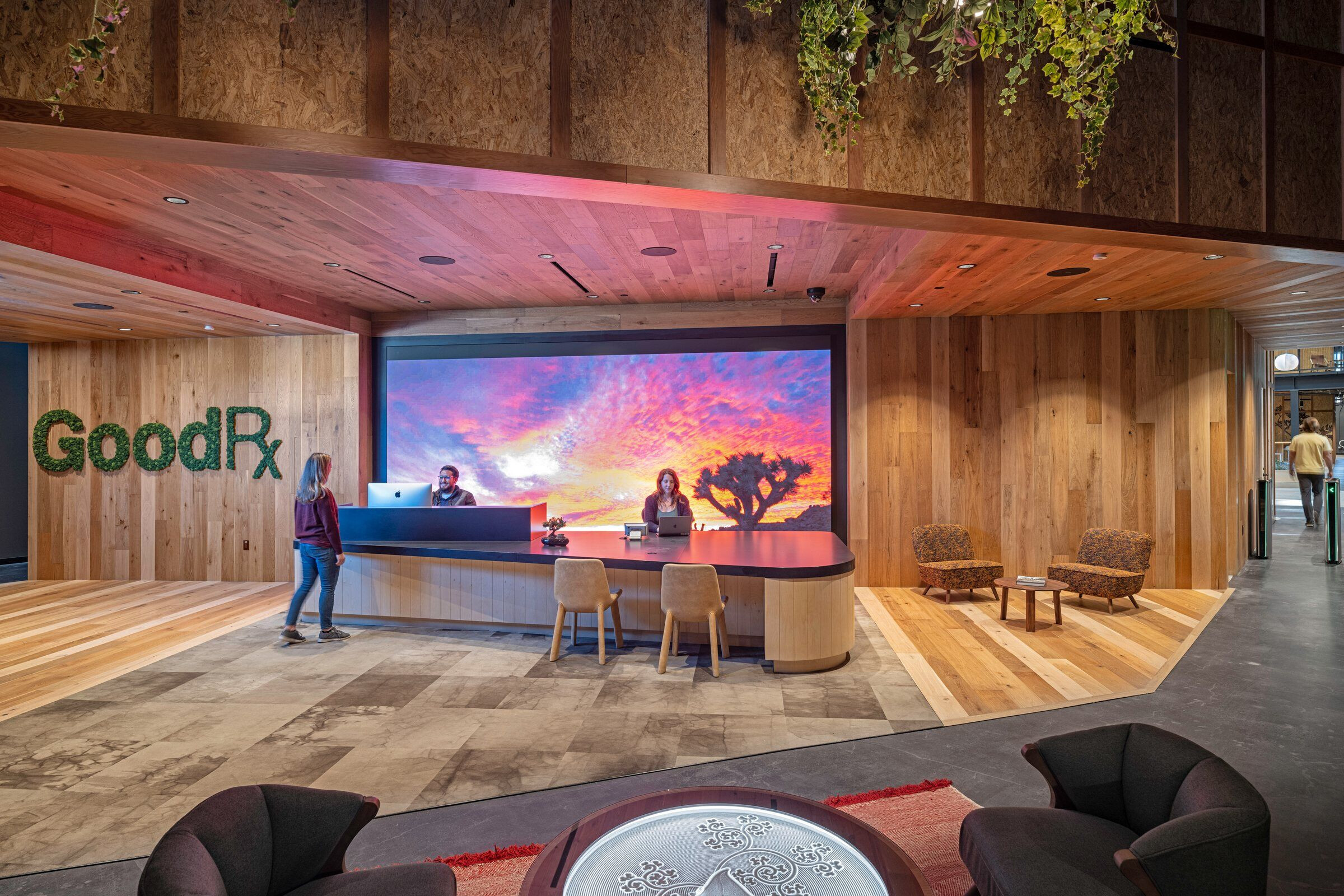 The project employed local furniture designers and fabricators, sourcing 98% of all items within 30-miles. The visioning intentionally created an equitable, accessible, and inclusive design process through focus groups and workshops that brought aspirations for wellbeing front and center.
Team:
Architect: RIOS
Client: GoodRx
Project Manager: AMA Project Management
General Contractor: Clune Construction
Landscape Architect: RIOS
Interior Design: RIOS
Graphic Design & Wayfinding: RIOS
Lighting Designer: RIOS
Fabricator: MASHstudios (Furniture Design & Fabrication)
Structural Engineer: Holmes Structures
MEP Engineer: ARC Engineering
Technology Design (IT, AV, and Security): Syska Hennessy Group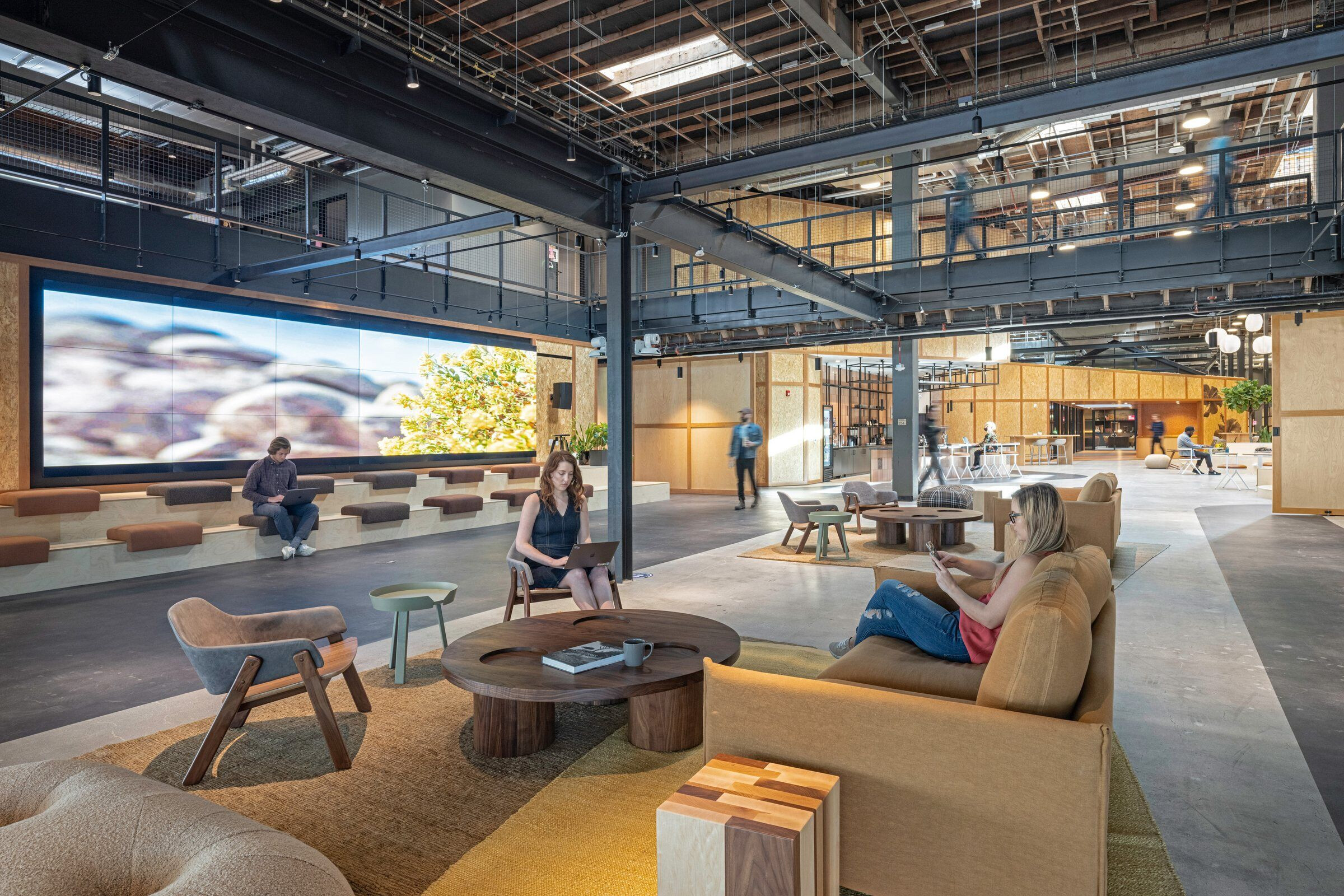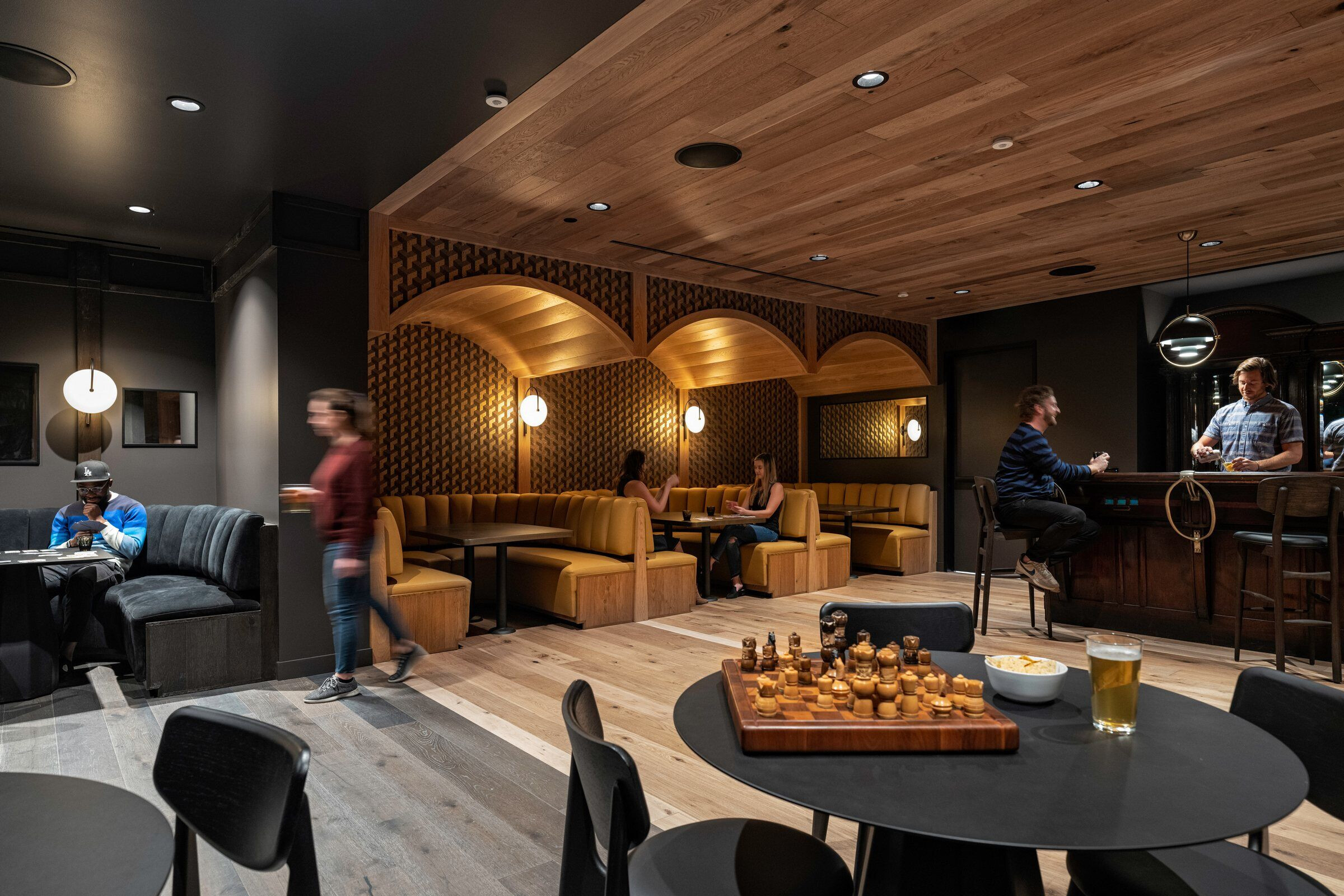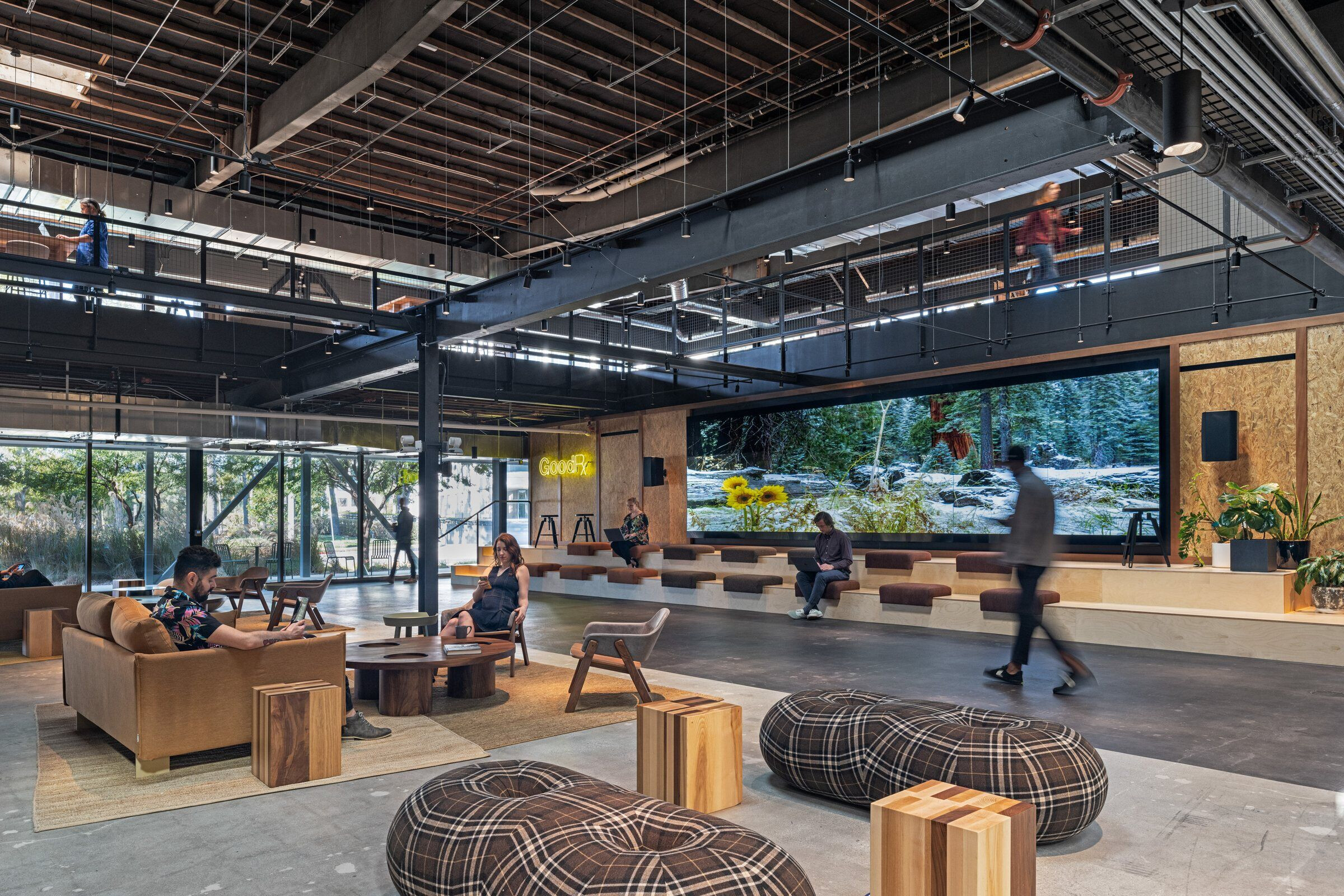 Material Used :
1. Ceiling: Turf, Capri Cork, Armstrong
2. Flooring: Duchateau Wood Flooring, Capri Cork, Shaw Contract (Dye Lab)
3. Furniture: MASHstudios - Furniture Design & Fabrication – Workstations & Conference Room Tables, Klein Agency, Estudio Persona, Stephen Kenn, Modernica
4. Kitchen Products: La Marzocco, Sub-Zero, Hoshizaki, Summit, Mahlkonig, Kohler
5. Kitchen Surfaces: Ceasarstone
6. Lighting: Rich Brilliant and Willing, Muuto, Gubi, Allied Maker, Louis Poulsen, Sonneman, and Lumenwerx
7. Paint: Dunn Edwards and Farrow & Ball
8. Upholsteries: Maharam, Kvadrat, HBF Textiles, and Edleman leathers
9. Wall finishes: Fred + Cathy Tile, Cle Tile, Spinneybeck Cork Porto
10. Outdoor furniture: Vestre
11. HVAC: UV Clean Air System