Casa GP was inspired in the sensation of freedom that comes with being in contact with nature. It is a one story house surrounded by nature and green. The two wings create the perfect balance between community and intimacy.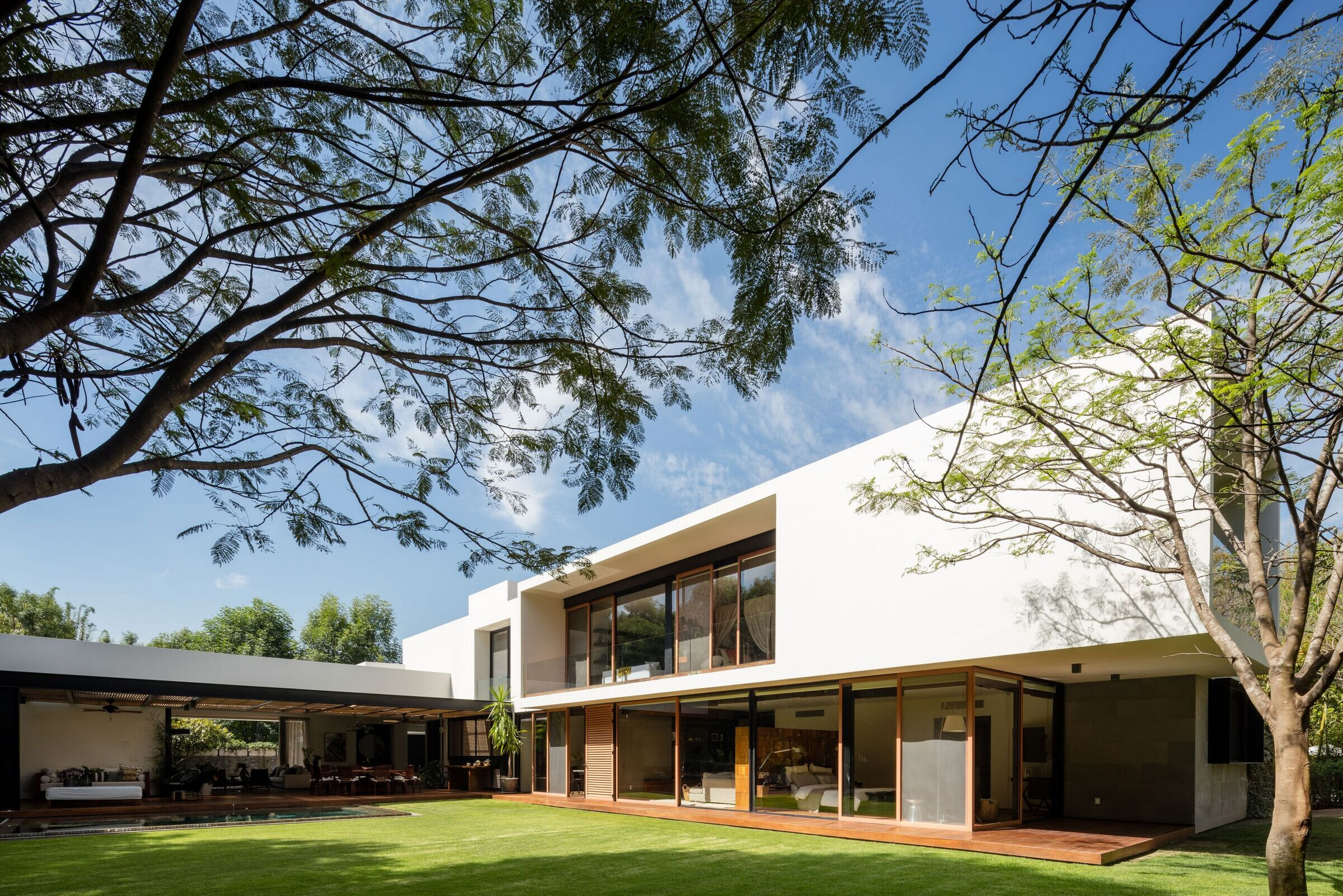 The distribution of spaces are vital. Each area is connected in way that lets the inhabitants live practically, and enjoy each room at the same time. The ground floor is composed by common areas, a dining space, as well as a kitchen and a principal bedroom. It also gives access to a wide backyard with a pool.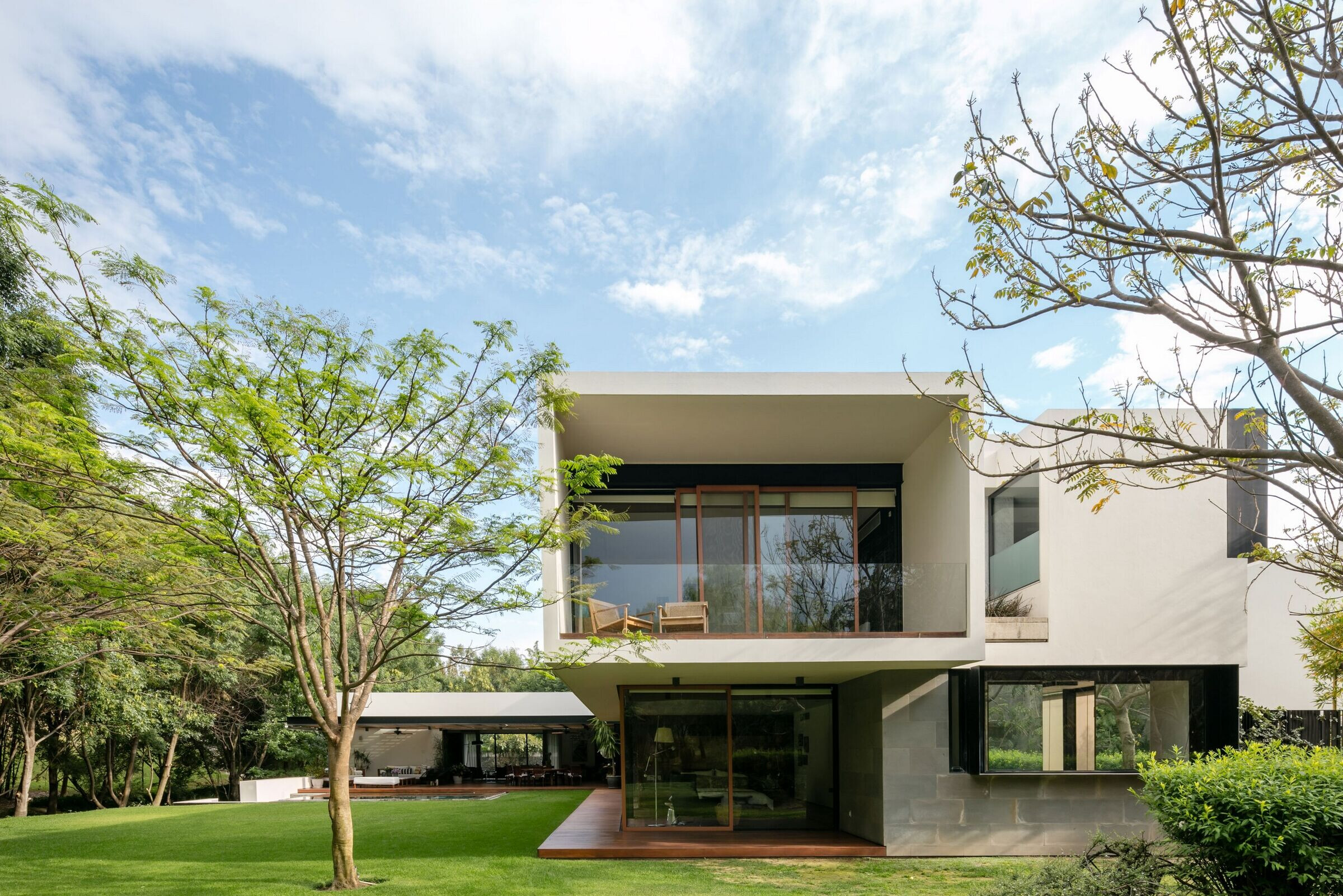 Secondary bedrooms were designed on the upper level of the house, keeping in mind a practical and simple lifestyle. The facade is composed of clear and precise lines, contrasted with wooded finishings, including parts of the flooring and the interiors design.
There is a transparent quality to the building, the wide windows let the inhabitants enjoy the landscape and the natural light play and important role in the house as it helps to create a comfortable environment.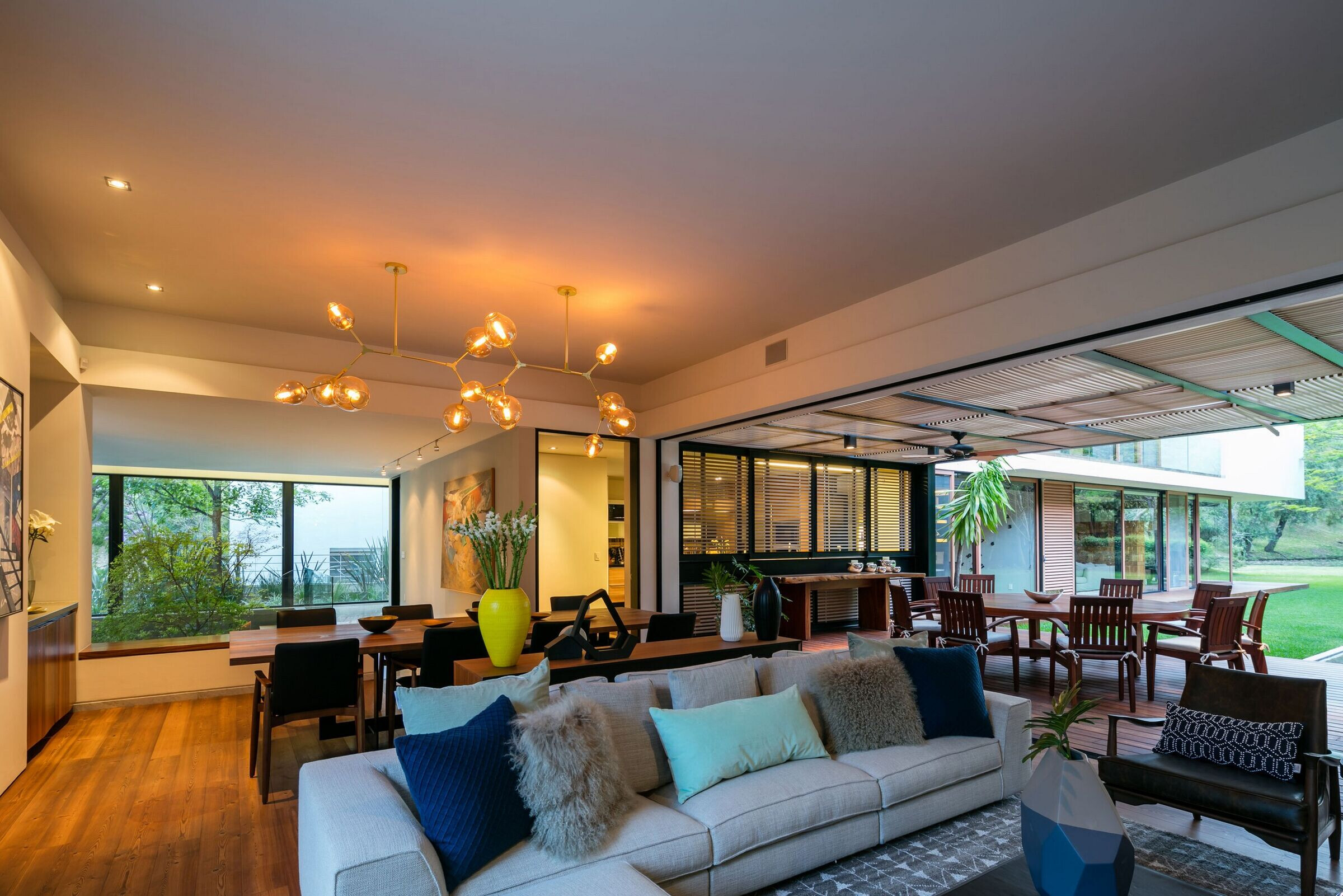 Materials used:
Mafi - Flooring - engineering wood
Ground floor walls – Quarry
Main entrance walls – San Andres quarry
Main entrance – exterior wood
Windows – steel plate
Water mirrror – steel plate