1. Where is the location of the project (city, neighborhood)?
New York City's Greenwich Village.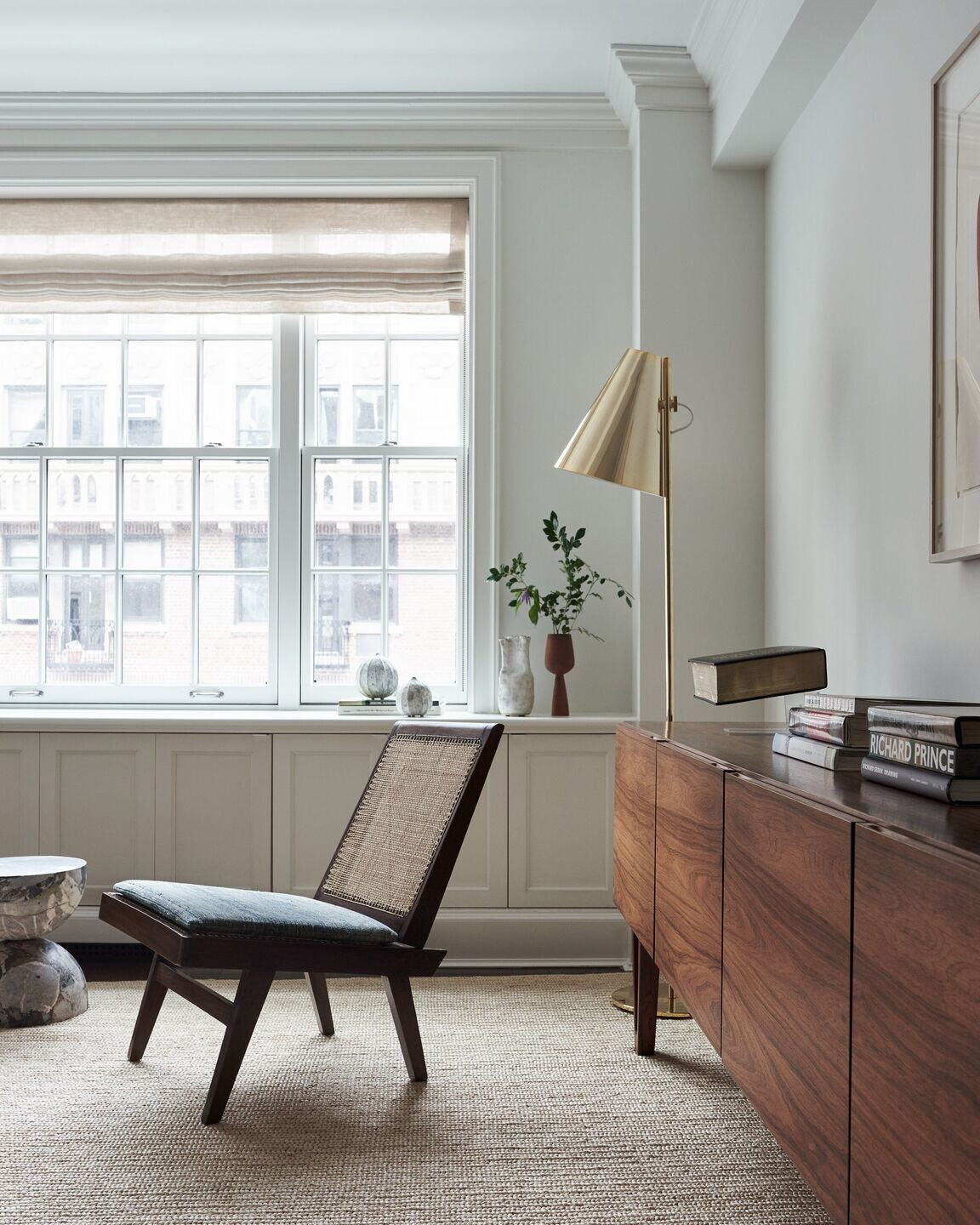 2. Size of the house and number of rooms?
1,400 Square Feet, 2 bedroom apartment.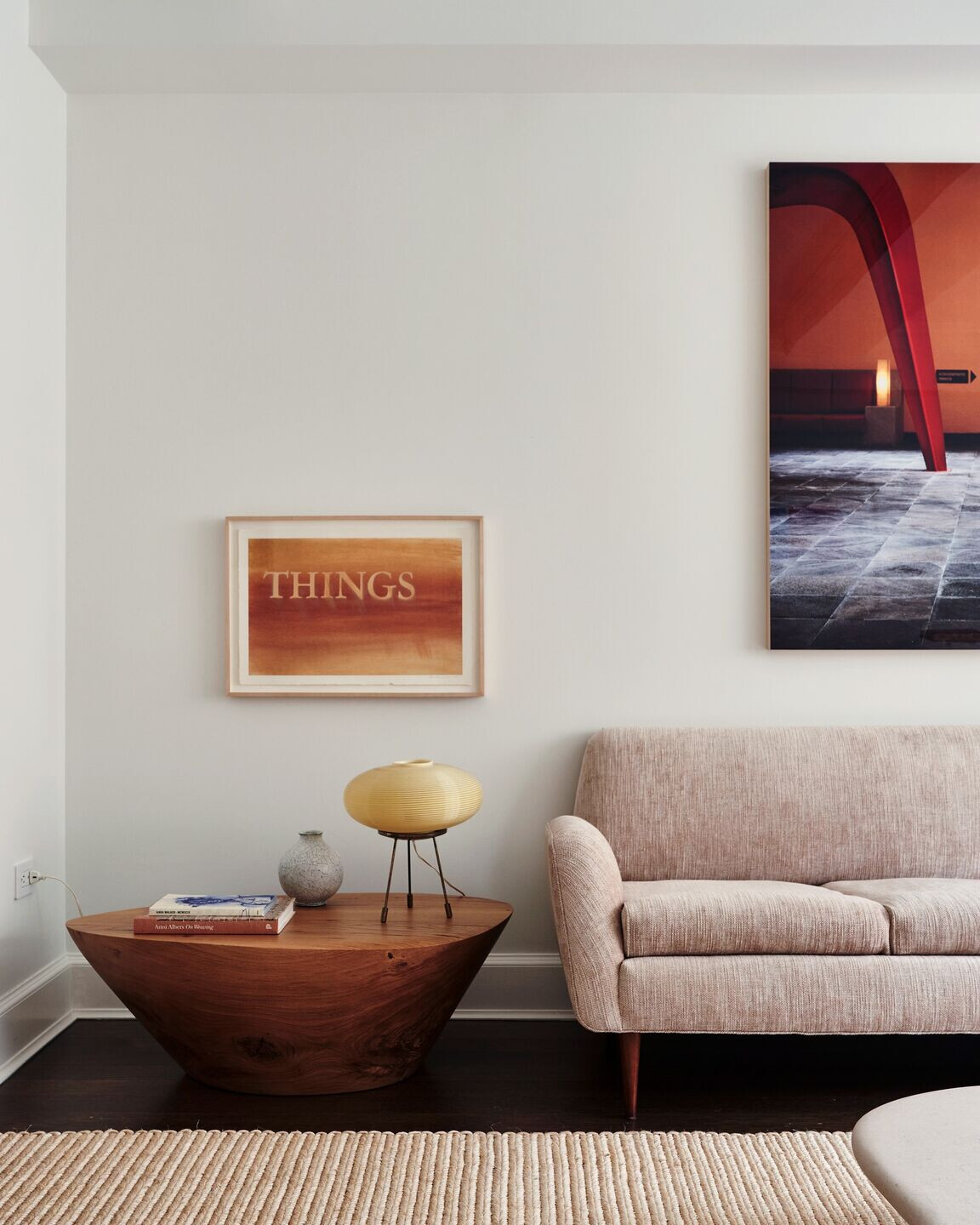 3. How was the house the first time you saw it?
It had a lot of different gray colored paint and very bad lighting and light fixtures, it felt very cold. There was no furniture at all.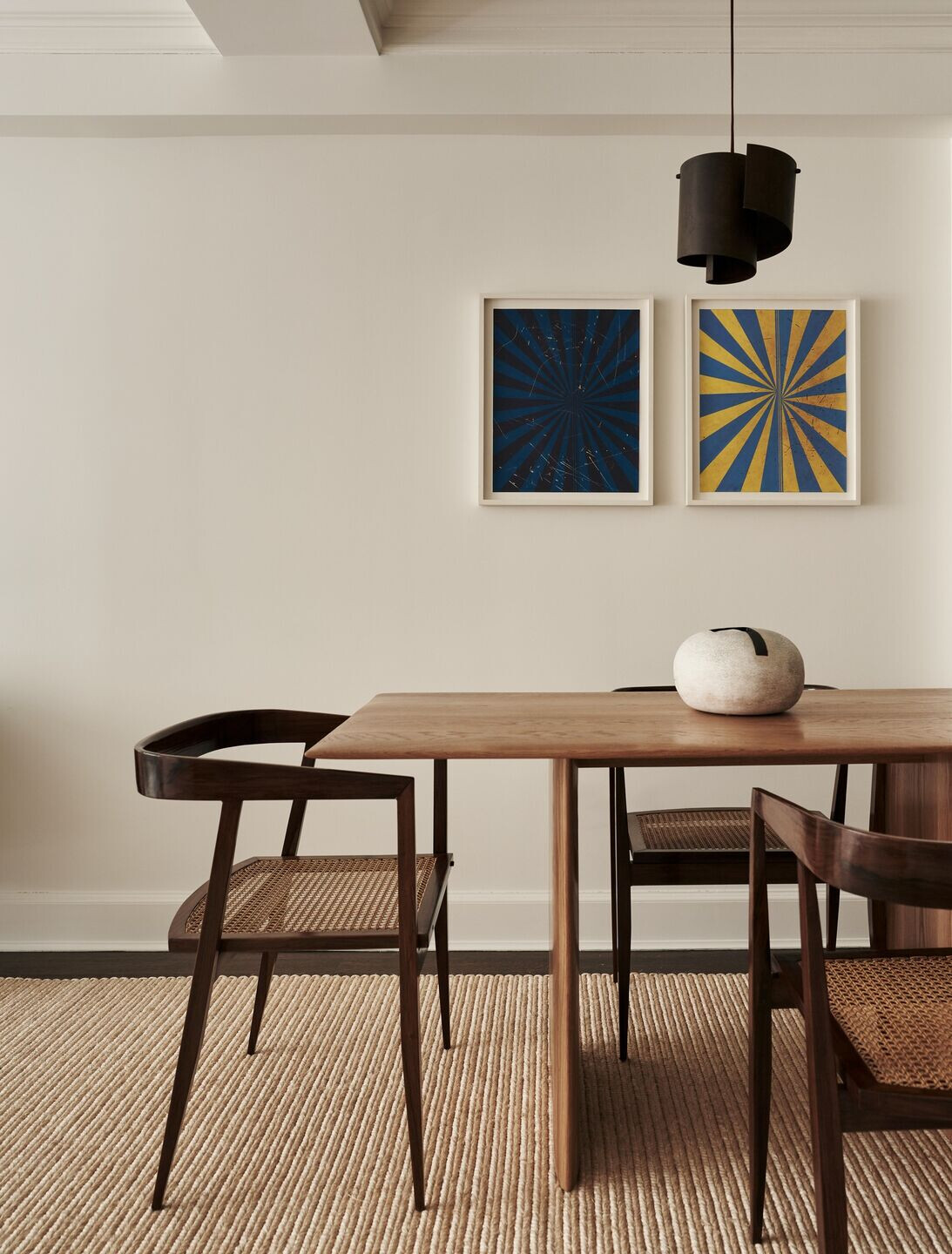 4. Did you renovate anything?
I repainted the whole apartment in warm tones and changed all the lighting, as well as purchased all of the furniture, and the Art Advisor (Alex Glauber) all of the art.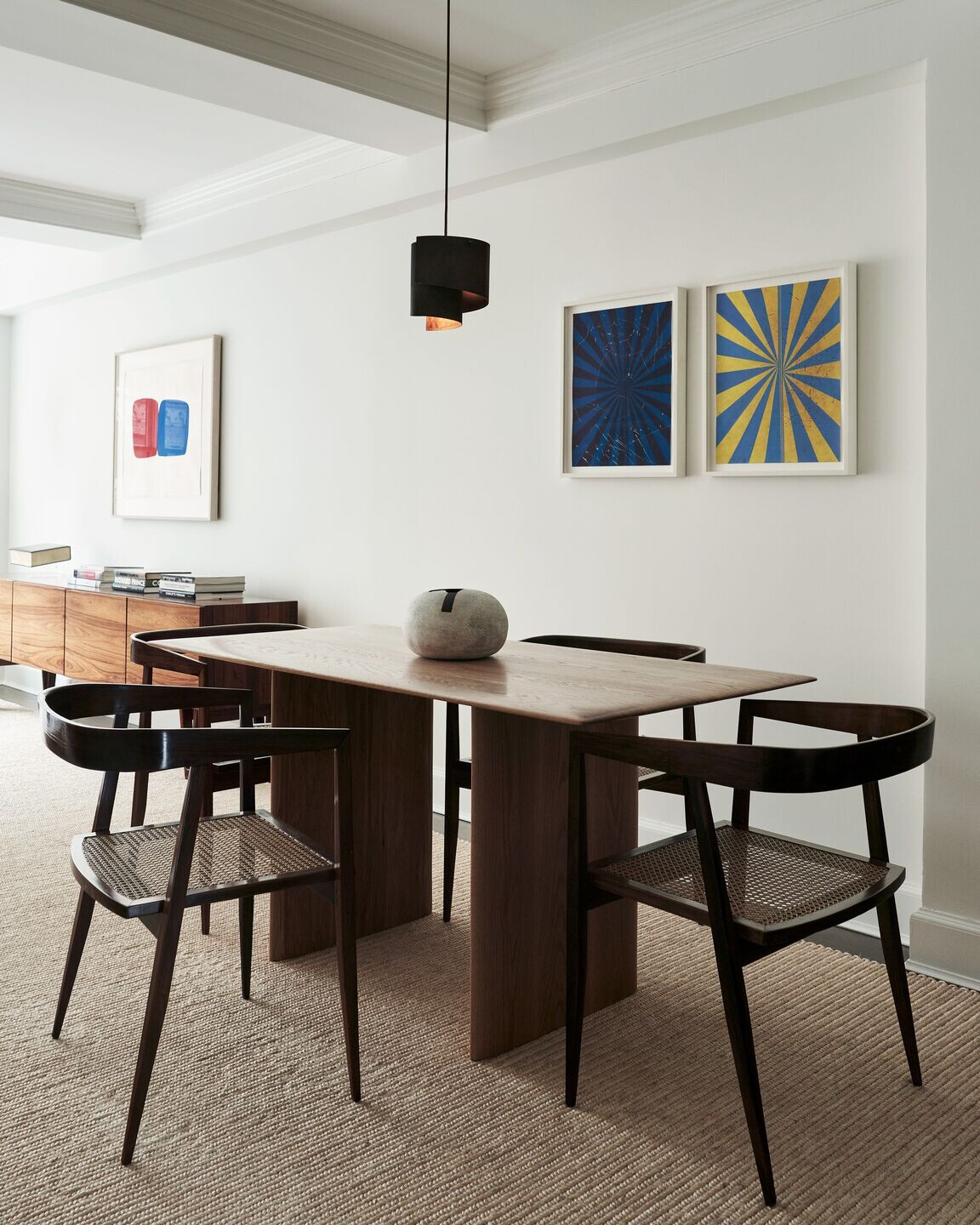 5. Description of the furniture and art pieces?
The collection of furniture was carefully curated with unexpected combinations, including midcentury French designers like Pierre Jeanneret, Rene-Jean Caillette, Joseph Andre Motte, Serge Mouille and Pierre Paulin, mixed in with Brazilian furniture by Joaquin Tenreiro, Martin Eisler and Carlo Hauner, Swedish furniture by Ib Kofod-Larsen, along with contemporary designs by Axel Vervoordt, Jos Devriendt and Sandra Weingort's own custom designs.
The art collection is sophisticated but not without moments of eccentricity and whimsy. The client's Art Advisor, Alex Glauber from AWG Art Advisory, intentionally brought together artists of different generations who share a stylistic affinity to create juxtapositions that function on several curatorial levels – visual and conceptual. The collection includes artists like Ellsworth Kelly, Ed Ruscha, Louise Lawler, John Wesley, Josef Albers, Mark Grotjahn, Cecily Brown, Joan Snyder, Paul Feeley and Steven Parrino.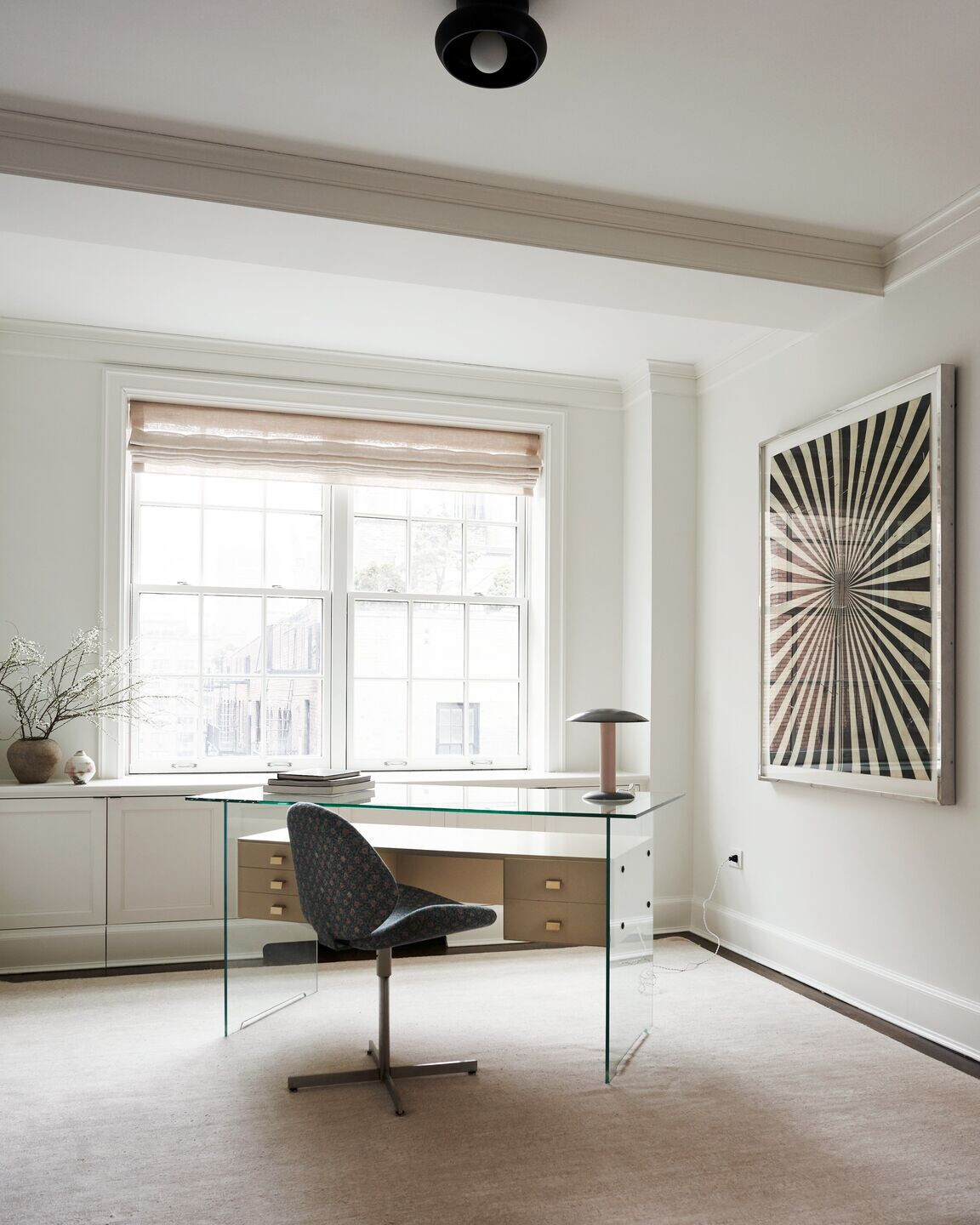 6. What is the theme of the space?
This is my client's first home to herself (she is a hardworking young woman), who moved there at the height of COVID in New York, and she wanted me to start building her collection of comfortable and collectible contemporary furniture to go alongside her extraordinary collection of art. We both love to mix different styles and pieces from different provenances, having a deeper passion and understanding for Midcentury Design. There was a clear and mutual love for simple and understated pieces with rich, natural and genuine materiality. The art collection is very bold and exciting, so I was very careful not to overpower it.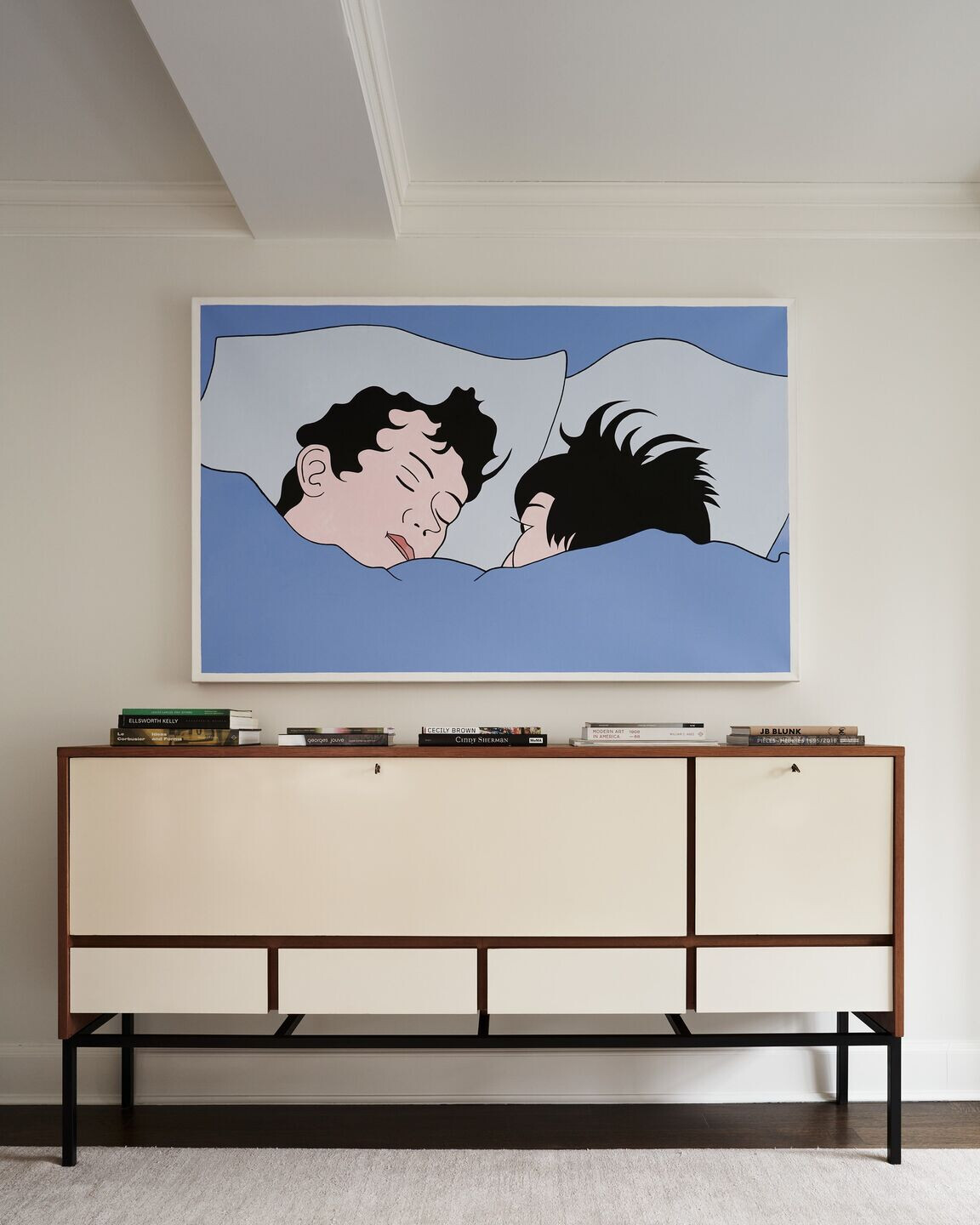 7. How do you describe your style?
I like to think of my designs as the result of carefully curated and considered collections of authentic vintage furniture, lighting and accessories, mixed in with the most humble, genuine and natural materials and finishes. I invest a lot of time in selecting pieces from a wide range of cultures and eras, that together create unexpected yet harmonious combinations, embracing imperfection. My heart gravitates towards vintage pieces, and I like to combine them with natural and sustainable pieces thoughtfully handcrafted by contemporary artists and artisans, often designed by me. The ultimate goal in my designs is to create feelings of calm, peace and ease in a space.