With a delicate balance of modern and classic details, the interior design of Grow's office space is intended to be an extension of their brand culture and values.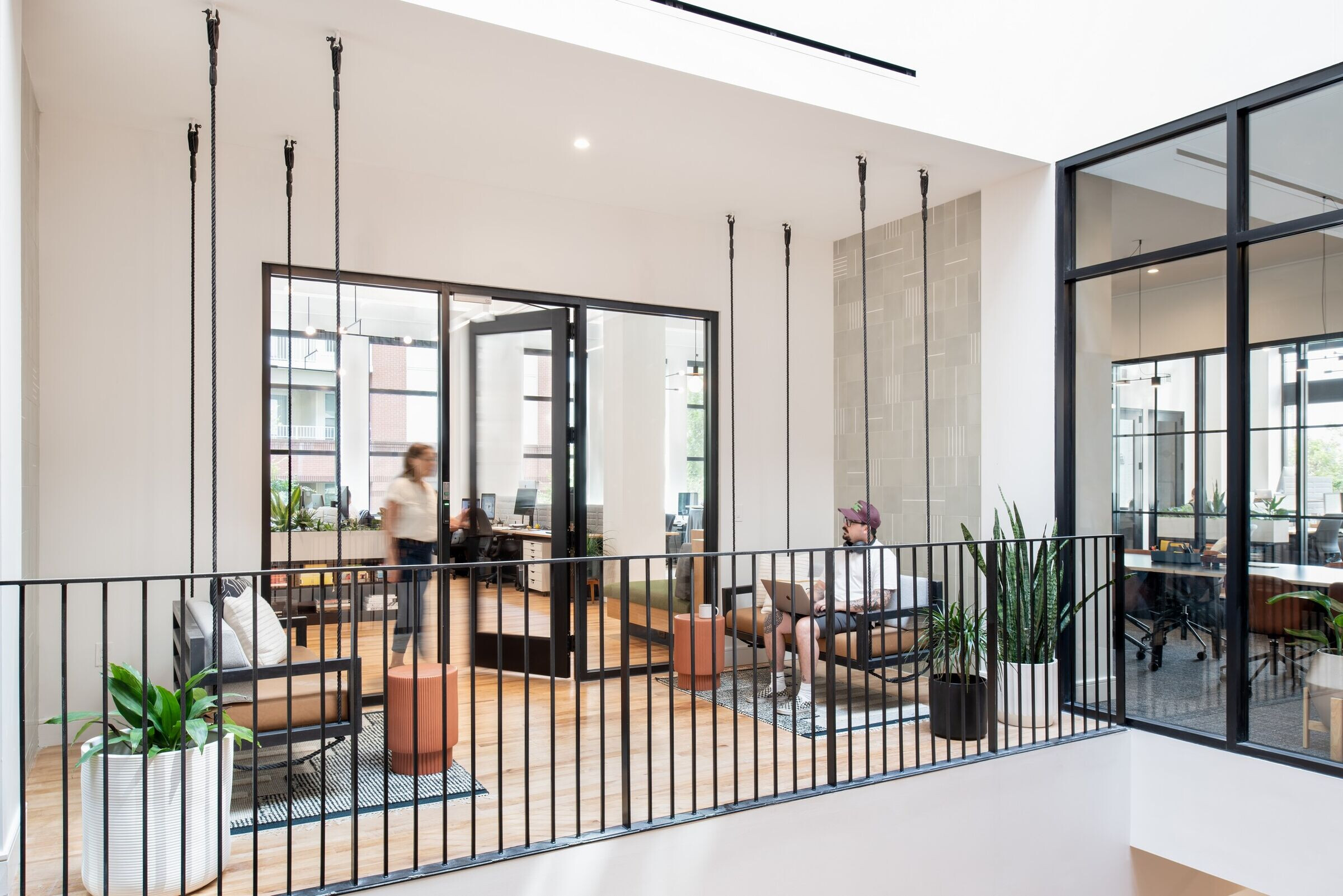 Grow is a digital agency that creates experiences for some of the world's most beloved brands, including Google, Adidas, and Spotify. Their new workspace is a tenant upfit design within the larger multi-tenant creative office building, Assembly.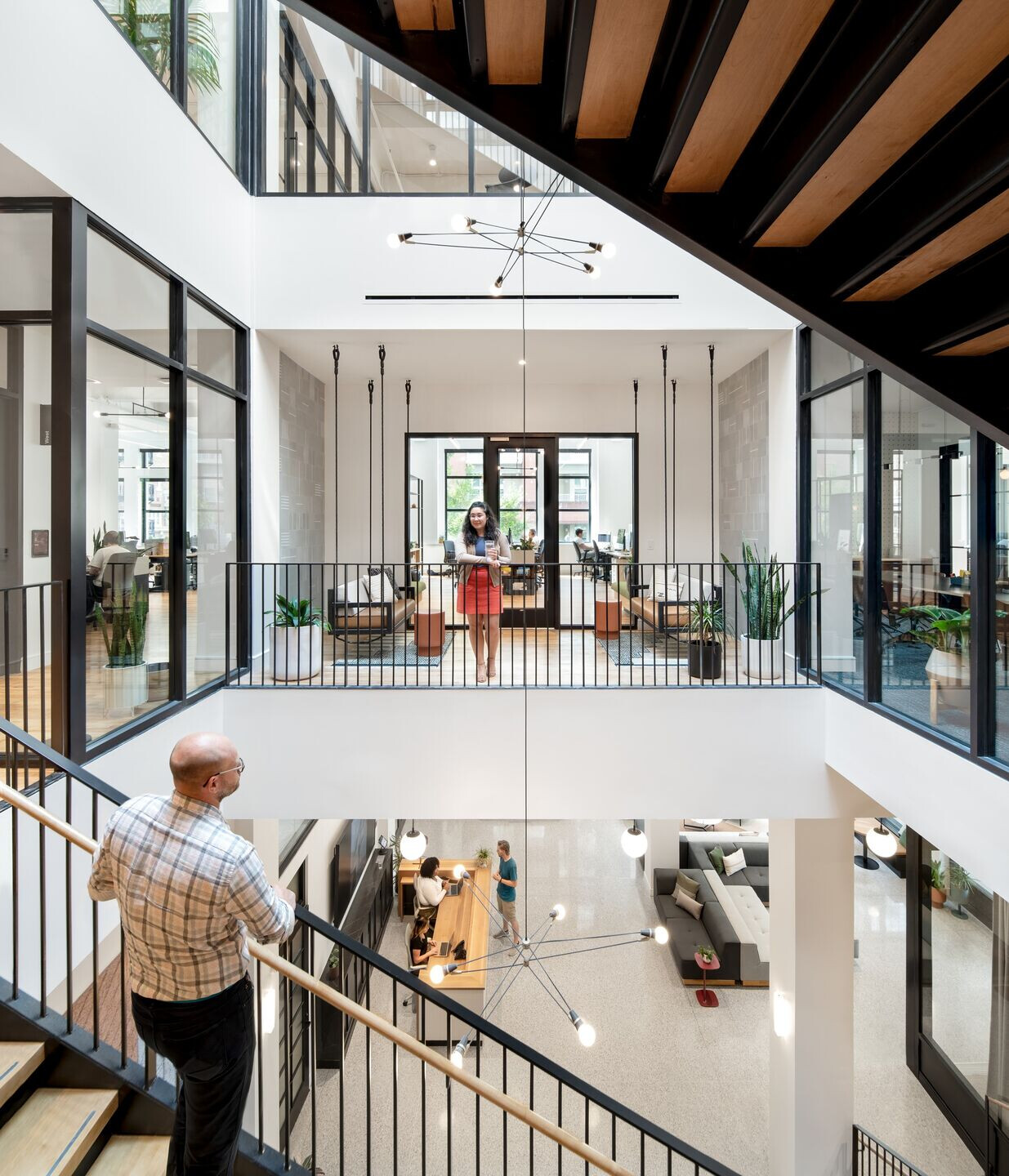 Muted colors, minimal patterns, and relaxed furniture combine with functional and flexible spaces to create a casual environment for producing award-winning work.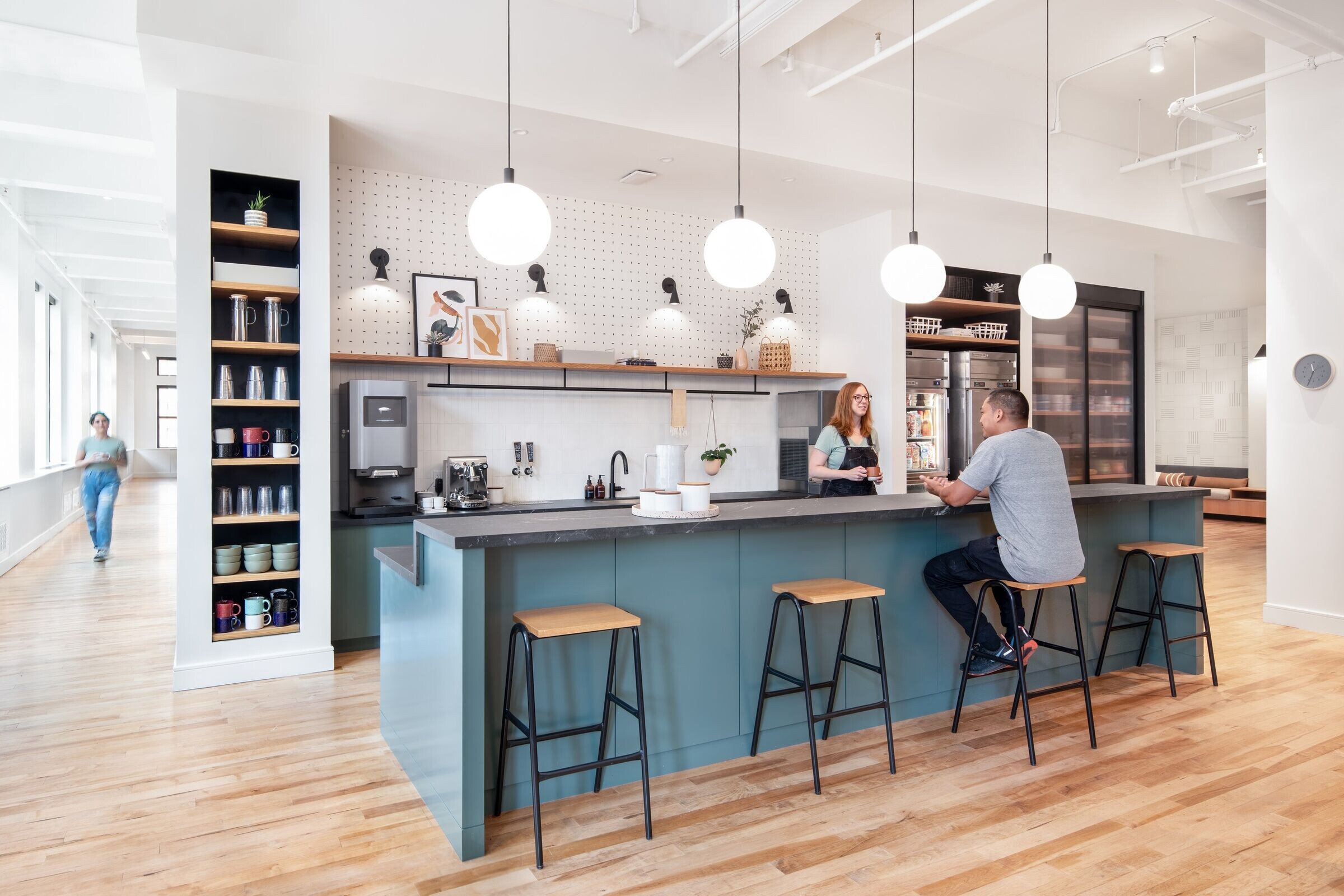 The new space is bright and airy, simple and handsome, creative and inspiring. Every detail is intentional and functional as well as comfortable and inviting.
A collection of muted colors in moss green, navy, and terracotta complement a foundation of black, white, and wood tones.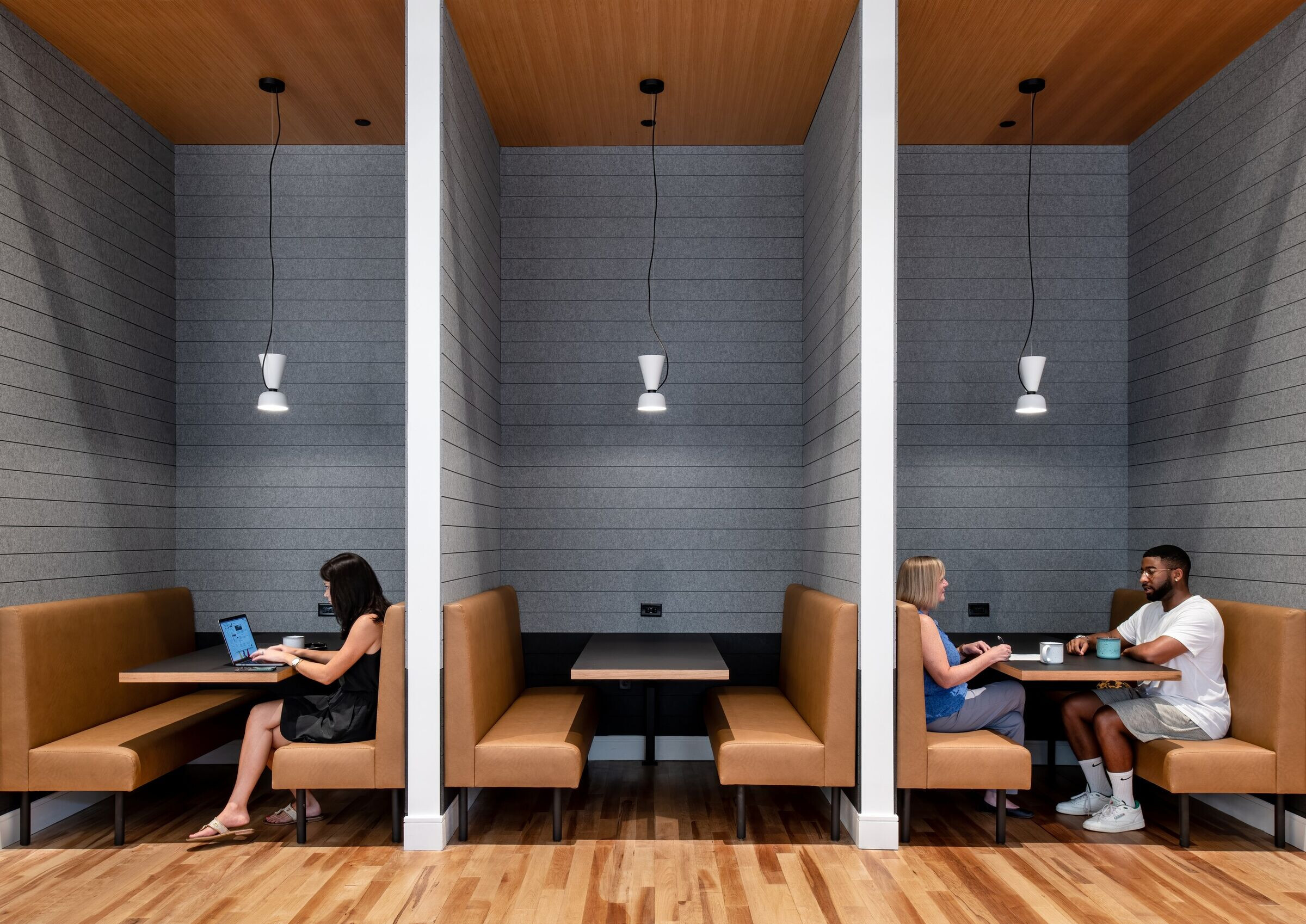 Additional low-sheen finishes like leather, tweed, wool, and tile pair with minimal patterns to create a thoughtful representation of Grow's humanistic brand and subtle but purposeful design approach.