GRT is an organization that provides specialized advisory services to help students gain admissions to the world's most prestigious schools and universities. For their new center, we designed a space that is welcoming and energetic, with the aim of instilling a sense of confidence and optimism in students.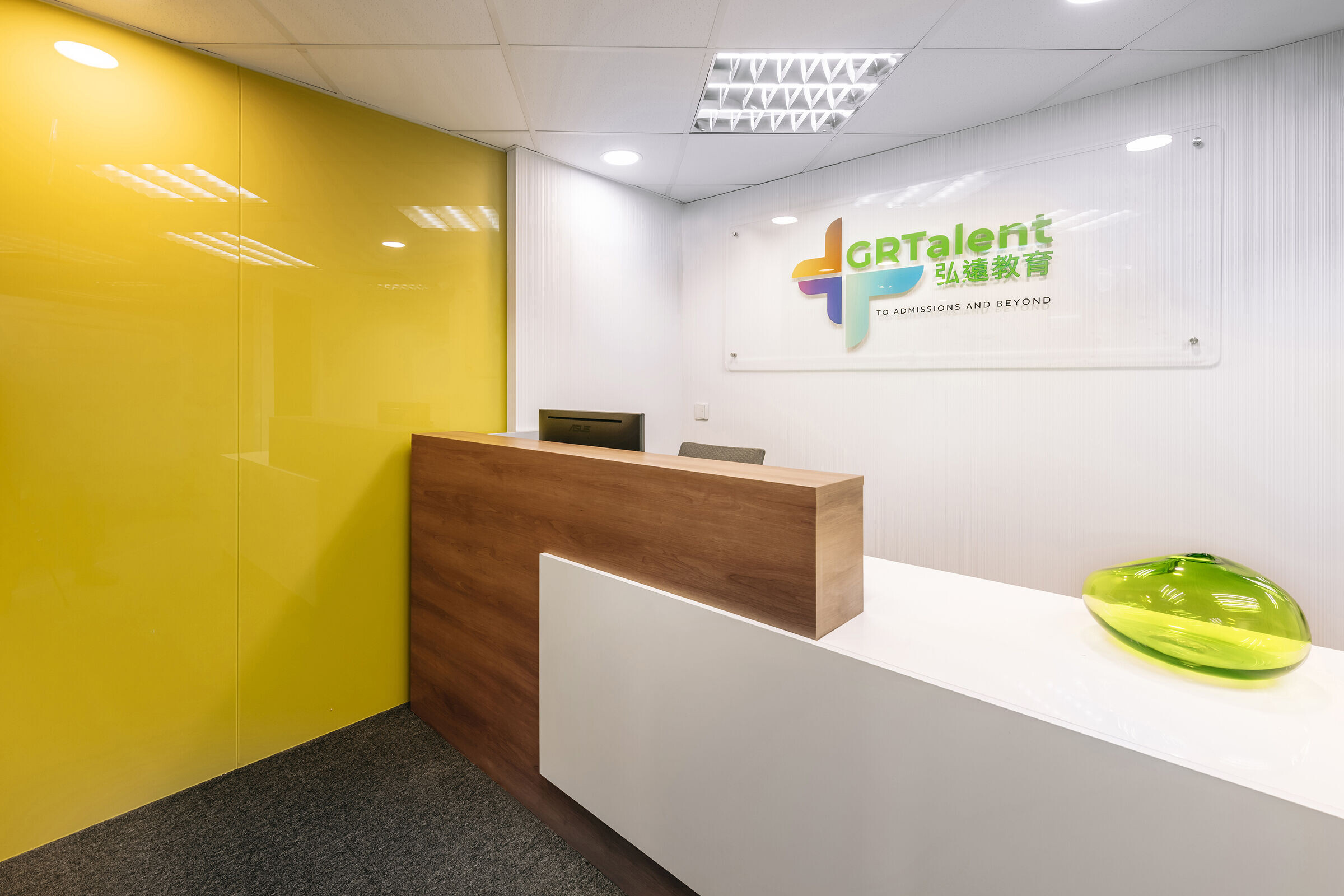 Impromptu meeting moments scattered throughout the office were specifically created to encourage an open exchange of ideas between parents, students and consultants. The mood is intentionally fun and casual, in an attempt to bridge any existing generational gaps between users. Private rooms cater to individual coaching and have video conferencing capability for online training sessions.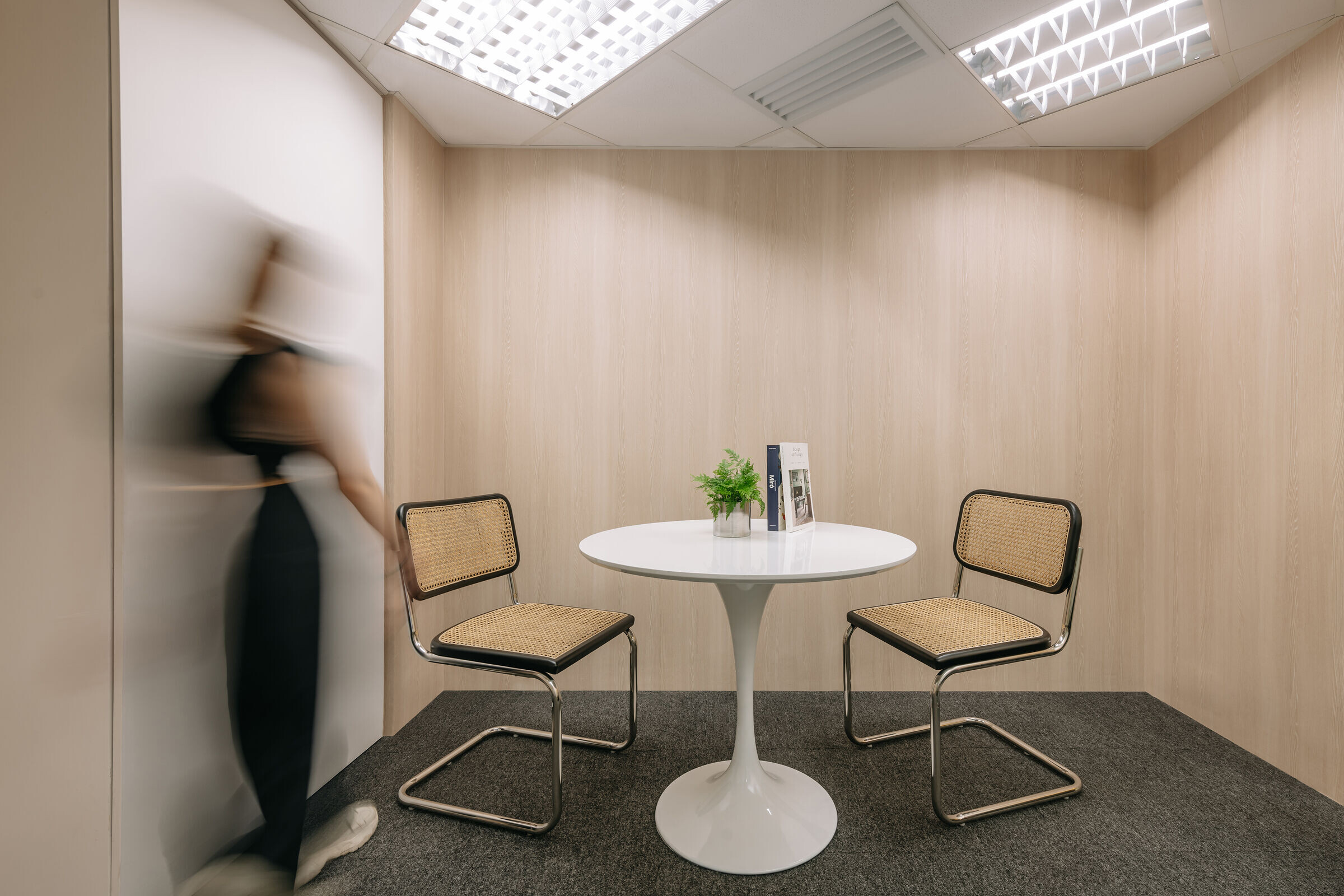 Bright yellow glass paneled walls act as signposts that help users navigate through the numerous nooks and crannies of the center. This sharp color is then counterbalanced by two tones of wood finish, giving the space a warmer, more natural feel.
The center is housed in a modernist building located at one of Hong Kong's most bustling districts. Hence, the mid-century modern language of the interior, conveyed through pieces like the Cesca chair, pay tribute to the building's architecture. Particularly of note are the iconic hexagonal windows that are instantly recognizable by anyone strolling through the streets of Hong Kong. Every sightline is created with these windows in mind so as to imbue the center with a sense of place.