Originally constructed in 1966, the Gulfport-Harrison County Public Library is listed on the US, National Registry of Historic Places and considered a Mississippi Landmark.

Devastated during Hurricane Katrina in 2005, this two-story historic building sat unoccupied and damaged until the beginning of its restoration in 2018, led by General Contractors – Roy Anderson Corp. who transformed it from a shell of the former library into a modern public transit center.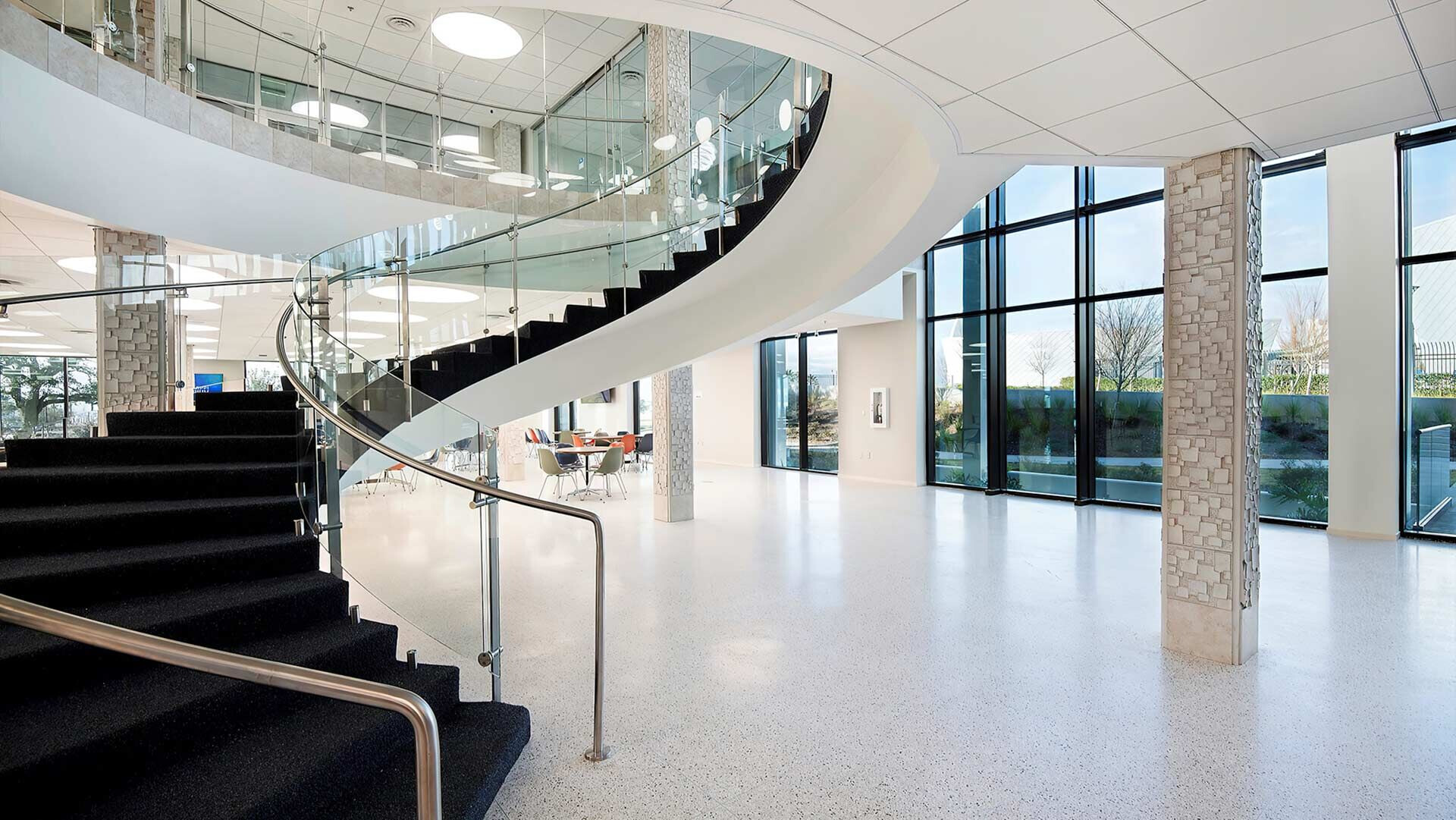 The majority of the existing interior walls were removed, and the layout reconfigured to create a transit center on the ground floor with restrooms, waiting area and space for a food vendor. The trademark Circular Spiral Staircase is the center feature piece of the building and provides access to leasable tenant space, located on the second floor.

HDI Railing Systems were awarded the contract to supply and install their proprietary Inox Railing System on the Circular Spiral Staircase and second floor Overlook as well as an additional Fire Exit Staircase. Derek Stambaugh, Senior Project Manager at HDI Railing Systems, reached out to Glasshape, to produce both the Flat and Bent Glass for this project. Glasshape also provided Laser Scanning Services, to accurately capture the as-built building and staircase structures, along with the installed Inox Railing System, to ensure a perfect fit of the Glass come time of installation.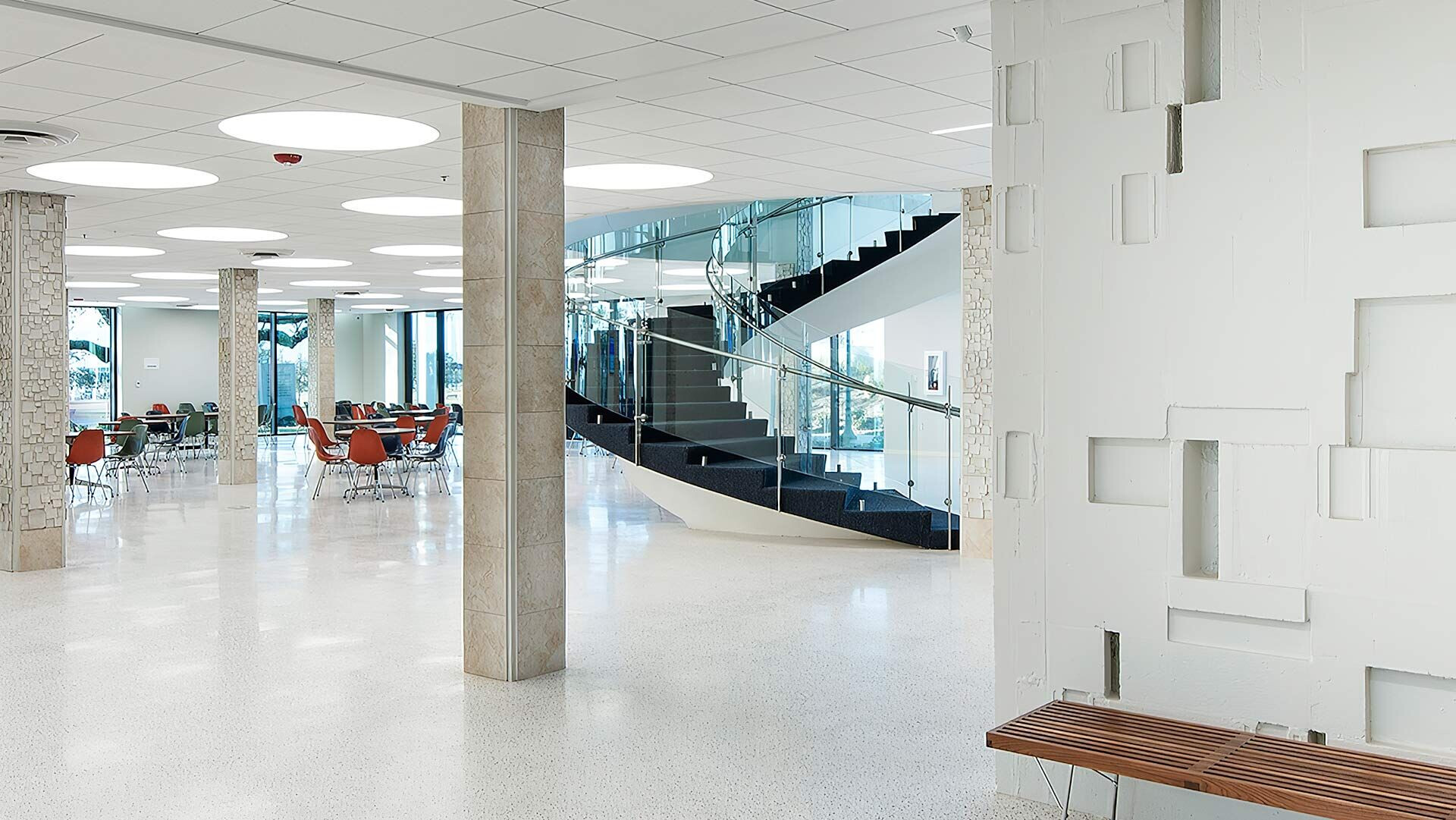 The finished project stands testament to the quality of workmanship of all parties involved in breathing new life into this historic architectural icon; ensuring this public building has a purpose in providing a community service for years to come.