Hameni Homes is a large residential tower with a concept of creating a built form that integrates landscape with architecture in both vertical and horizontal aspects, while encouraging healthy living to provide a new definition of urban city living with the luxury of expansiveness and impeccably designed interiors. The uniqueness of Hameni is putting users' wellbeing first. Hameni is all about balance and harmony. Every details, from the very relaxing lobby as you get home, the surrounding lush landscaping, to the residences' soothing natural palette of finishes is all about evoking a sense of peace and wellbeing.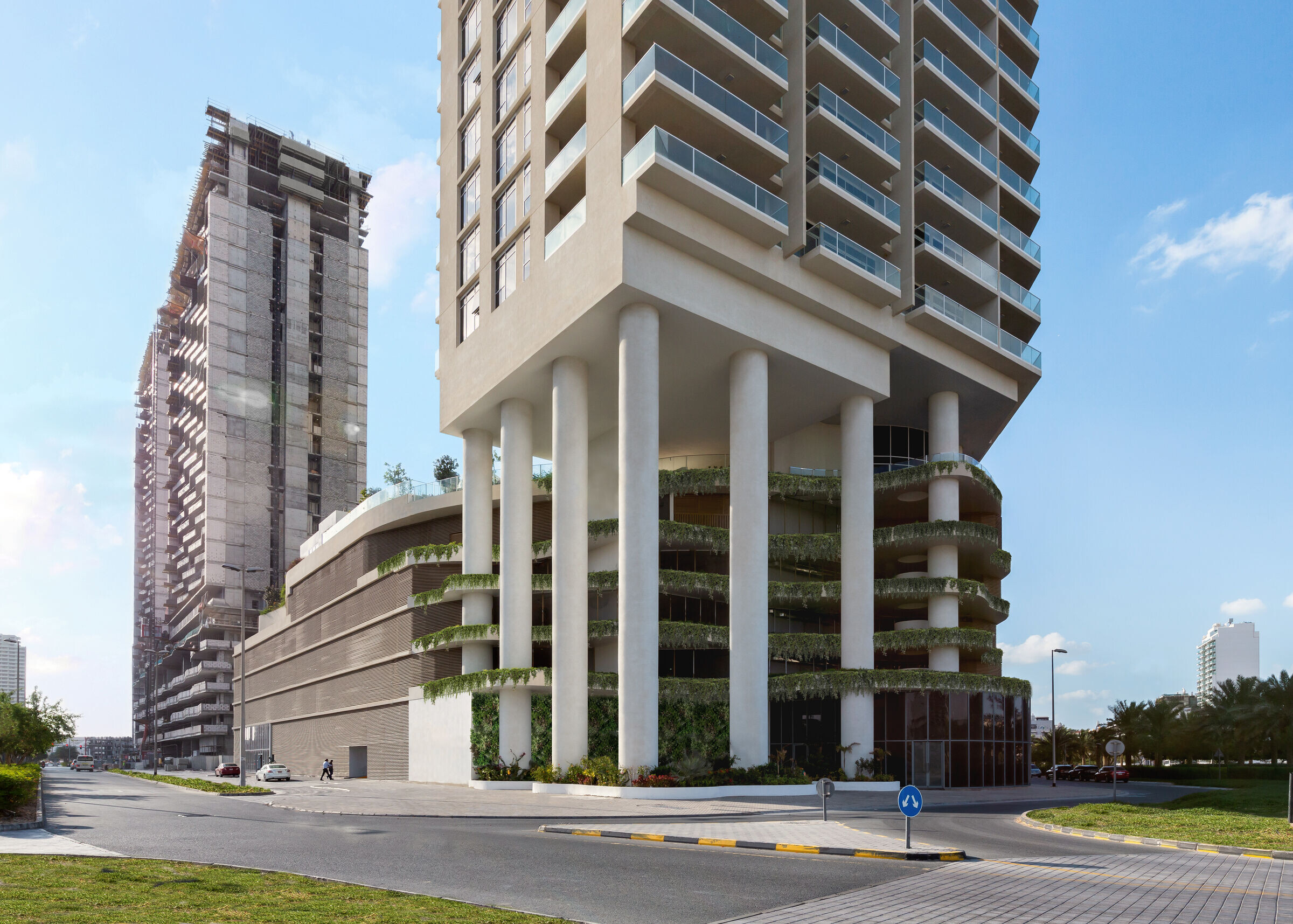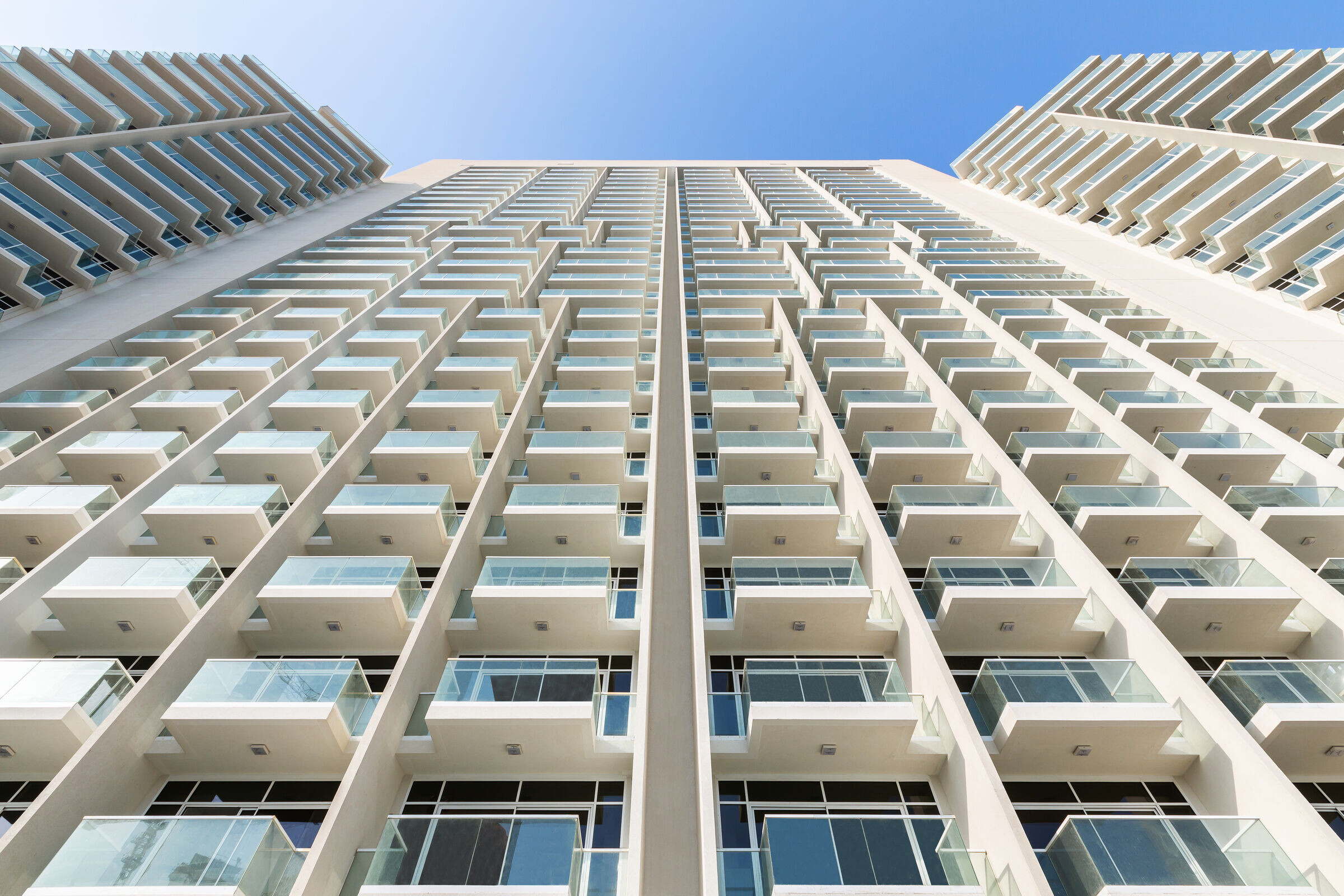 The tower is total of 33 floors; of which the lower 6 levels form the base, hosting entrances, retail, parking and main infrastructure plants. The base is designed to blind with the environment as its facade engages landscape with architecture on various levels to enhances the streetscape environment and camouflage parked vehicles. A generous landscape environment and recreational spaces were designed on top of the podium, including a unique circular swimming pool and other amenities. The remaining 27 floors are for residential use and hosting approx. 500 high-end luxury apartments of all types (Studios, 1 bed, 2 bedroom simplex and Duplex, 3 Bedroom simplex and Duplex and finally 4 Bedrooms and 4 Bedroom Penthouse apartments). These units enjoy carefully designed spaces, natural palette of finishes and generous balconies flanked by vertical gardens, floor to ceiling glass with mesmerizing views, opulent dining area, ample space for outdoor dining, en-suite bathroom and private balconies, bedrooms have ample wardrobe storage, large walk in showers with seamless shower screens.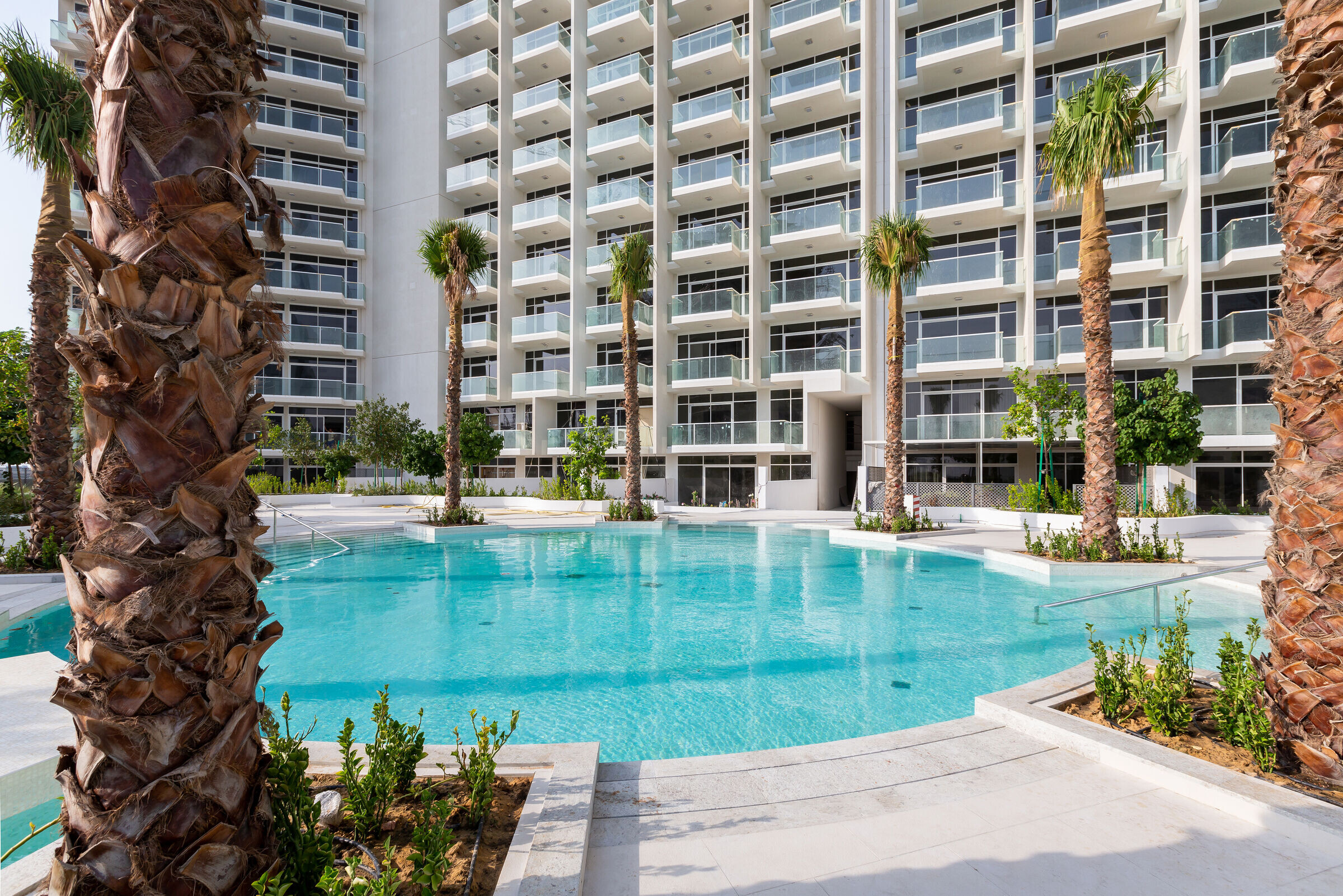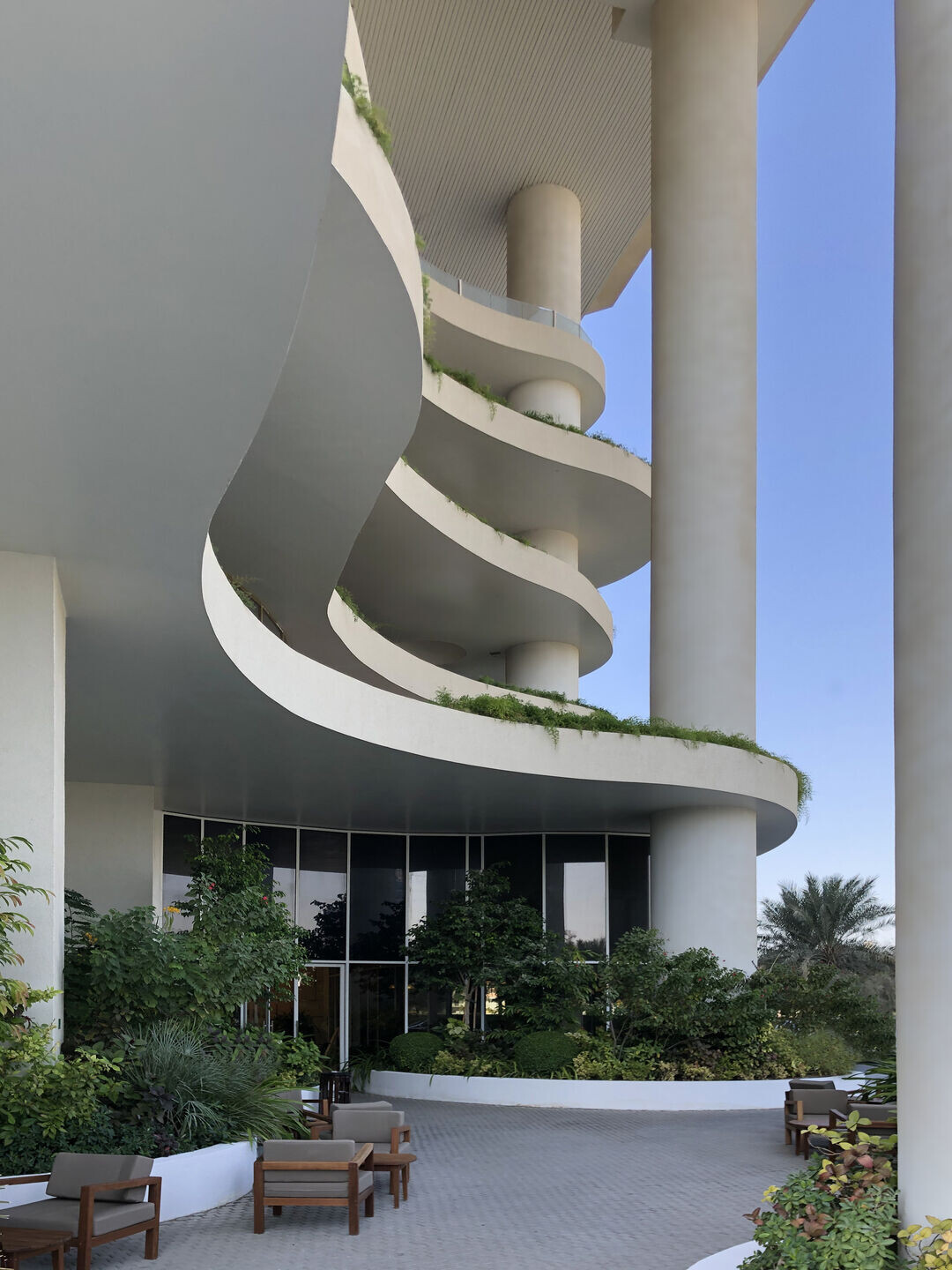 Innovative design features include well planned entrance and access points, the soon to be landscaped local area and parks of Jumeirah village circle are replicated throughout the building.
The benefits of homeowners can be witnessed in the value of healthy and outdoor living and the magnitude of amenities in the development, like café and retail at ground floor serving the residents and neighborhood, while the residents have exclusive access to amenities covering and considering all age groups, a restaurant with private dining spaces, a state of the art gymnasium, a fresh juice bar serving healthy bites and pizzeria corner, a unique circular swimming pool, an event and yoga terrace and a SPA with 4 treatment rooms. The young ones are fully catered for with a carefully designed and independent kids club with splash pool & outdoor play areas. All amenities are located at level 5 with access to the podium roof.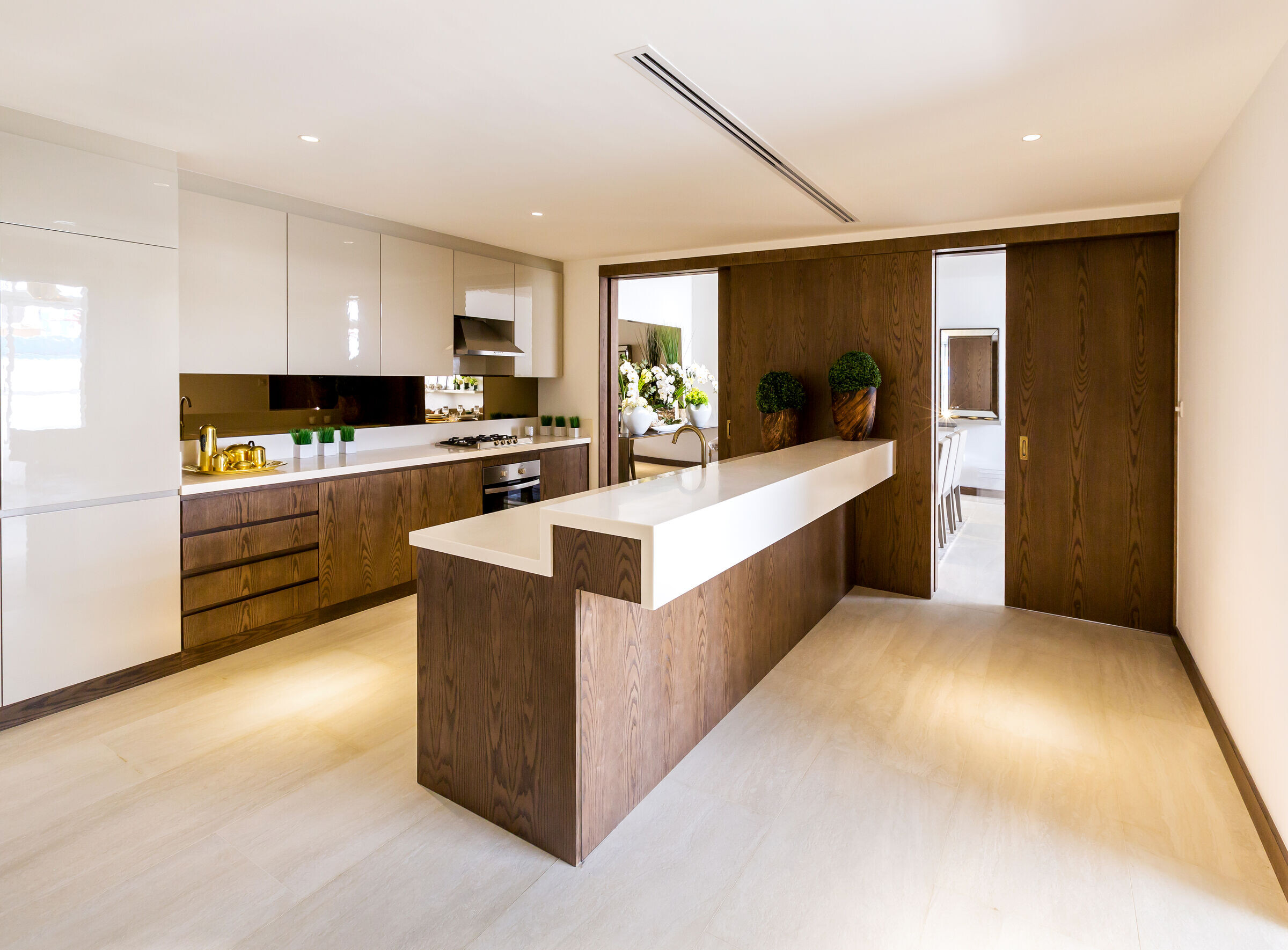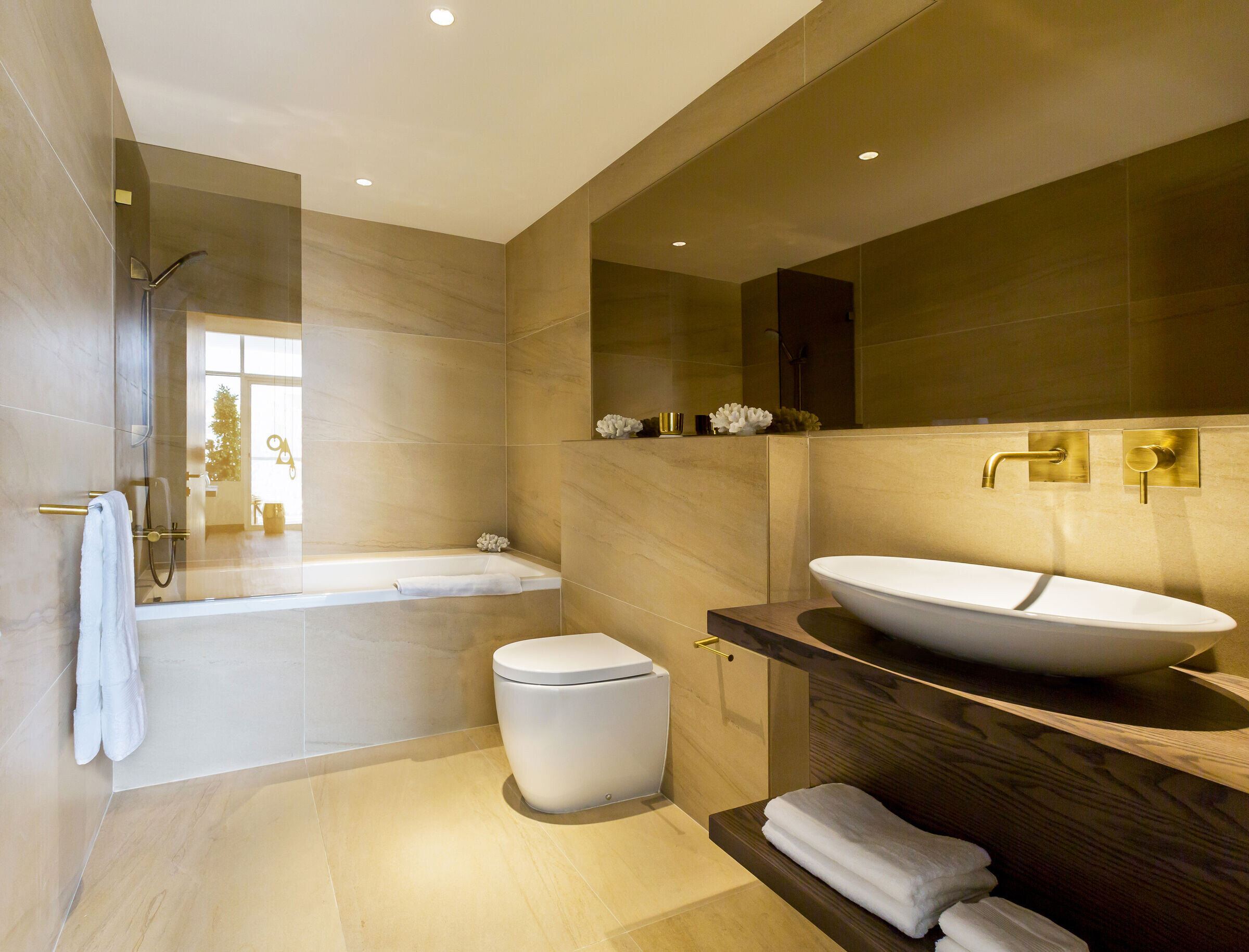 Key Team Members
Group Director - James Abbott
Senior Associate - Mahmoud Shahin
Senior Architect - Gauri Gonsalves
Student Architect- Kais El Gamal
Associate Director - Sergio Toro
Director - Rehan Shahid
Senior Engineer - Electerical
Associate Sustainability - Ahmed Mosa