Located on N130th street in West Harlem, the stunning 1,600 sq. terrace penthouse is the home of film director, producer and postproduction artist Loic Maes, who's worked on some of the most important pieces of pop culture of our time, from Beyonce's Lemonade to Madonna's Rebel Heart tour and Lady Gaga's Born This Way.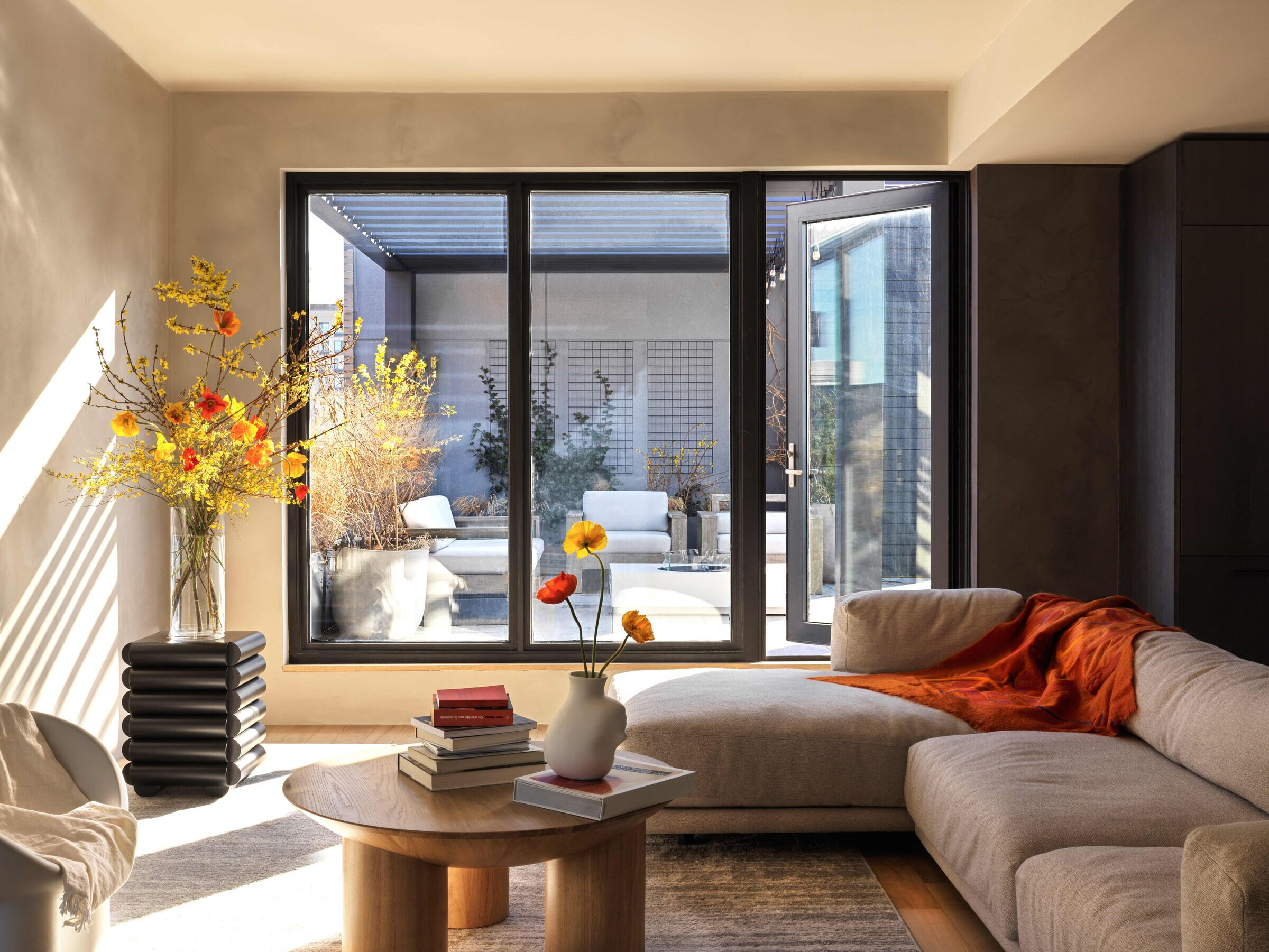 Loic's work also involve Tom Ford, Chanel, L'Oreal brief. His trips and involvement on sets are physically taxing and the world he evolves in is colorful and visually intense. He requested a place that was relaxing and uncluttered, where he could rest in between projects and reset as a visual artist. At the image of his work, he wanted an aesthetic that looked sleek, pure and coherent at first glance, but also elevated and multidimensional in its execution.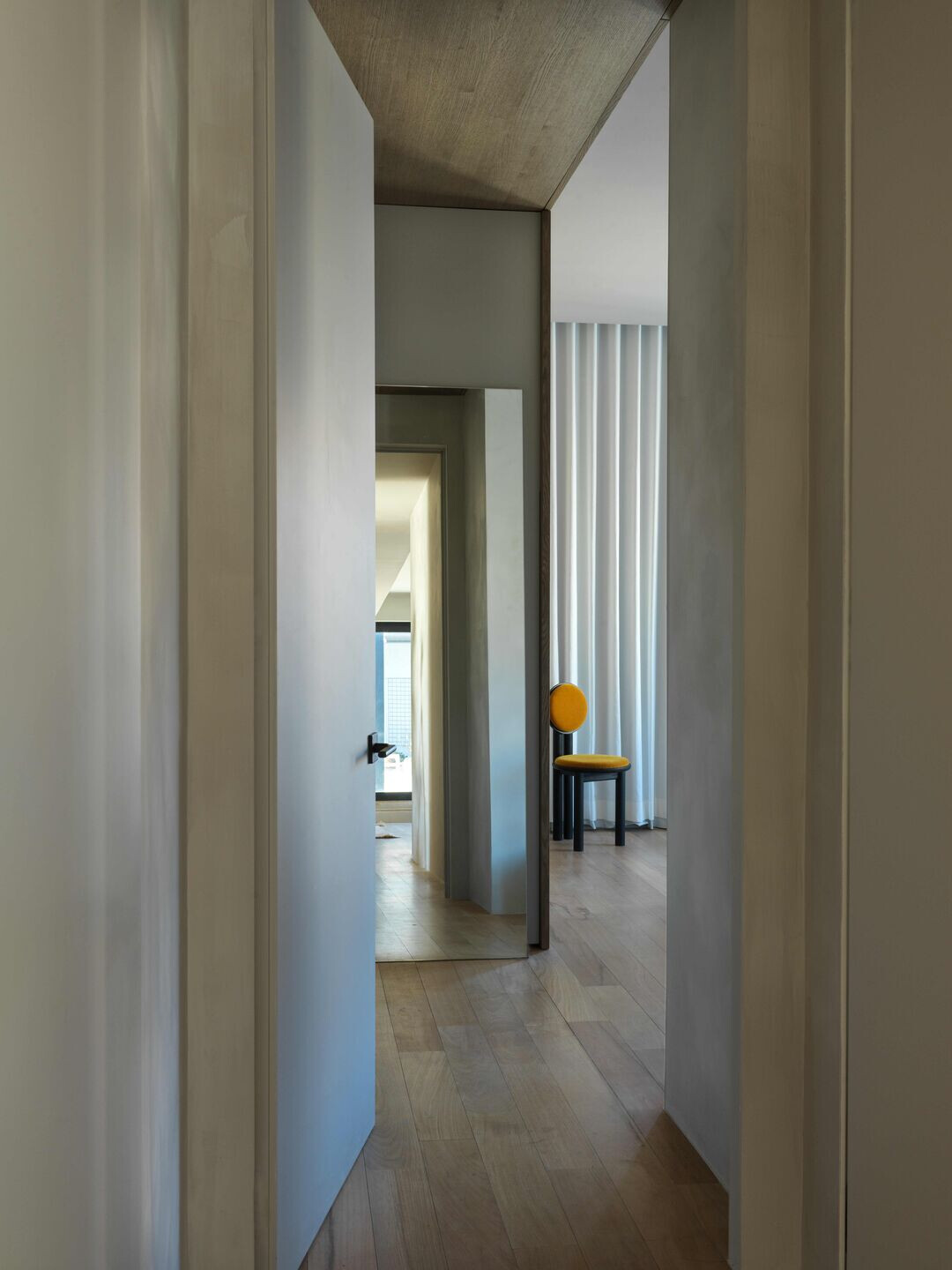 Côme Ménage – the Founder and Principal of Re-a.d – and his team were chosen to give life to the description. Instead of heavily modifying the apartment layout, the heart of their work was really to create a strong, cohesive atmosphere for the entire apartment through lighting, texture and thoughtful details. Most downlights were replaced with cove lights everywhere a wall meets a ceiling, allowing for indirect lighting throughout the spaces. A bitonal palette of limewash paint – bright for the living areas / dark for the water areas – creates a soft, soothing atmosphere and sense of continuity throughout the spaces, enhanced by minimal design elements providing an uncluttered experience such as frameless doors and baseless walls.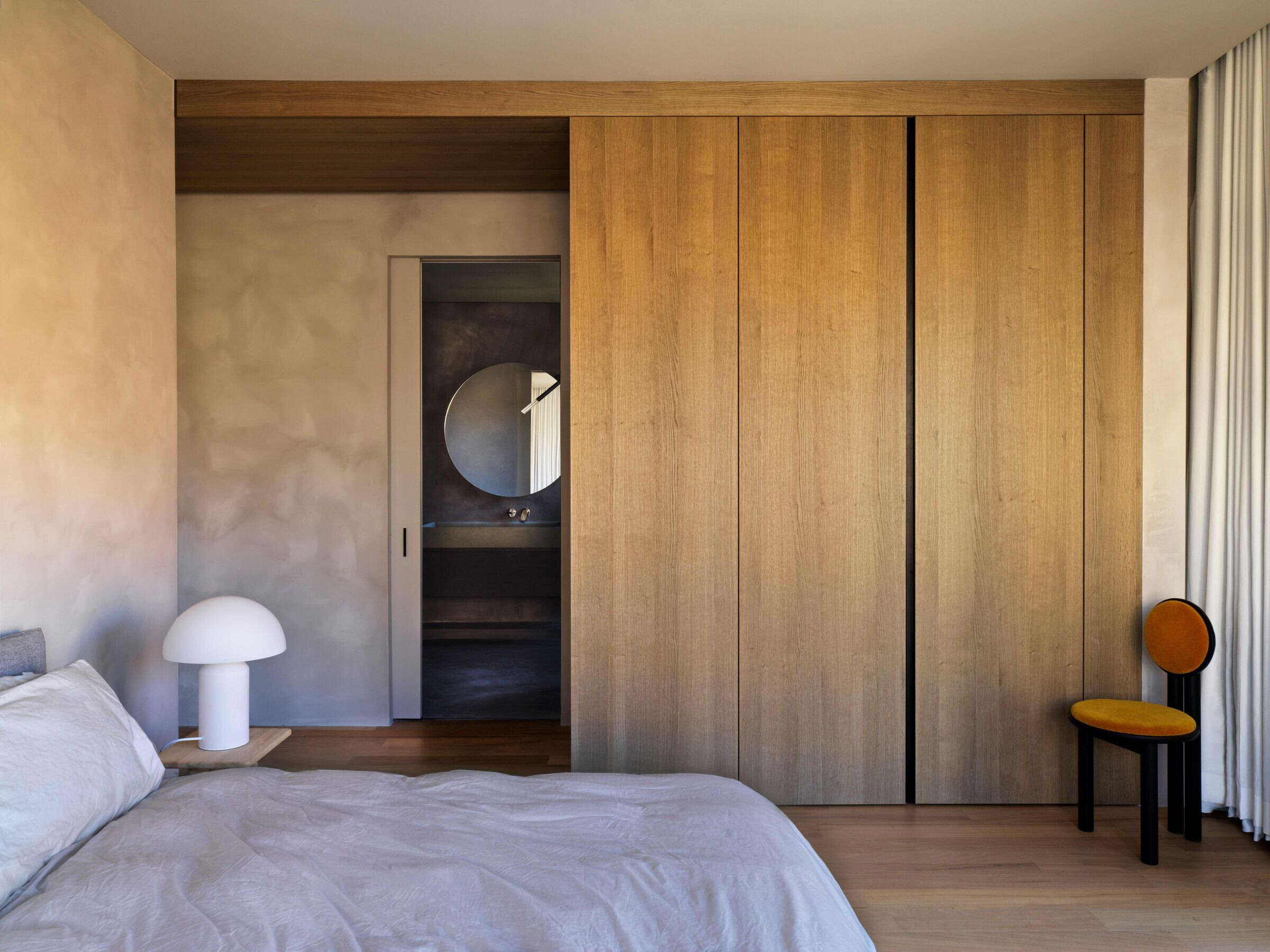 The result is a zen-instilled, contemporary apartment whose high level of sophistication and exquisite craftsmanship help achieve an ascetic form of beauty. In that manner, the project was more of an exercise in space and feel, rather than in decoration.
Apartment:
- Lutron smart lighting system
- GD Arredamenti for all millwork in bathroom, master closet, kitchen
- Wolf appliances in the kitchen
- Infinity doors for zero sightline doors
- Bathroom hardware Kohler
- Limewash paint by Ressource USA
- Bathroom wall plaster and stained concrete topping by ifaux
Furniture:
- Faye Toogood chair
- Kitchen table, benches, nightstands by Skagerakt
- Coffee table by LOVEHOUSE
- Bench by LOVEHOUSE
Décor:
- Light Snoopy by Flos
- Light by Lambert & Fils
- Light above the kitchen table by and tradition
- Nanimarquina carpets
- Potery by Simone Bodmer Turner
- Flowers by Asmite