This new single family house is situated right on a generous property next to the nature reserve of the city of Leer. The building consists of a residential building, an entrance courtyard and a garage. It is build for a young family, but the design is aligned with the traditional regional look of the "Gulf houses".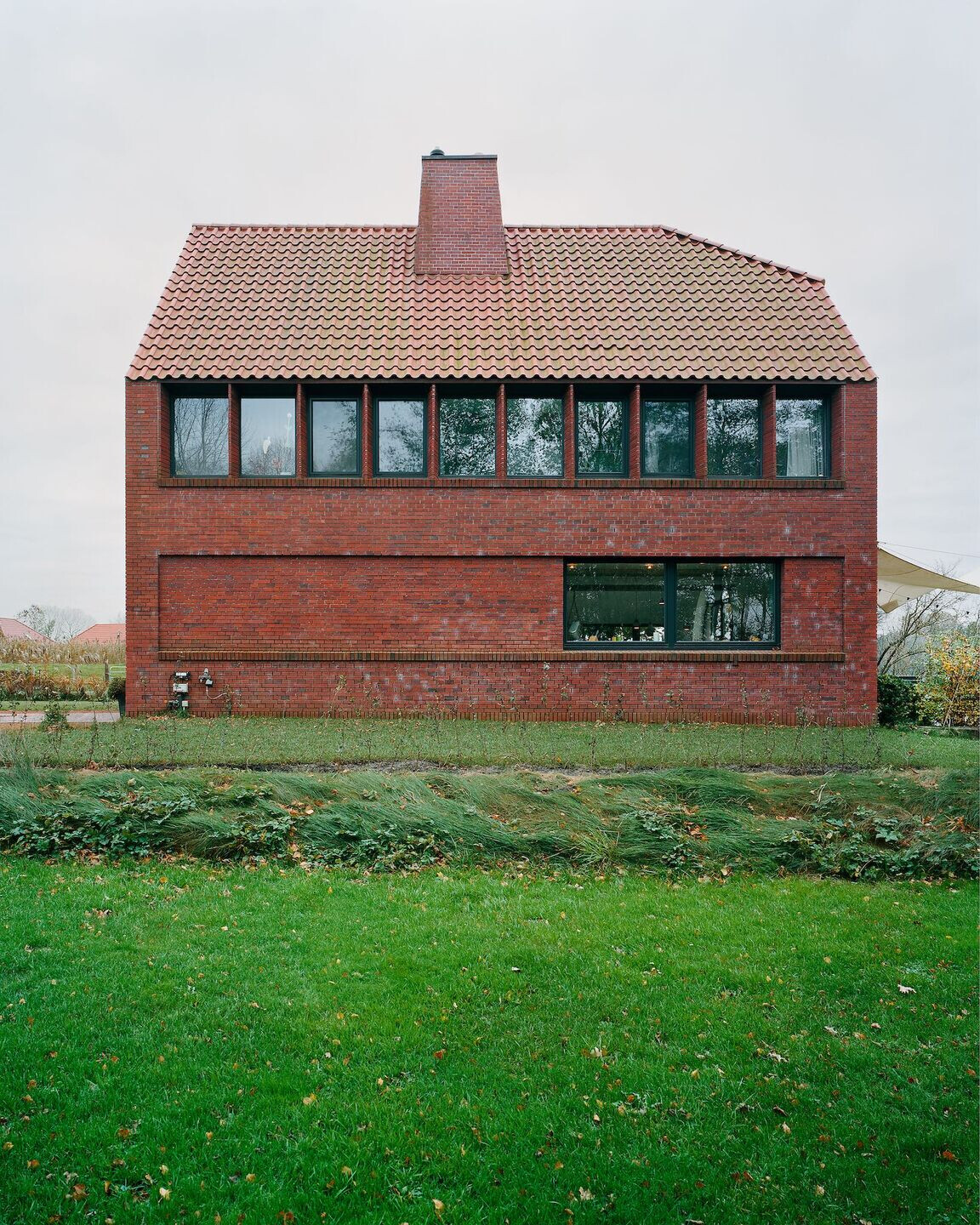 The "Gulf house" is a traditional building type from the 17th century, originally made for farmhouses. It is made of wooden scaffolding. The "Gulf" is the centre of the barn building located between four wooden pillars, designed to hold the harvest.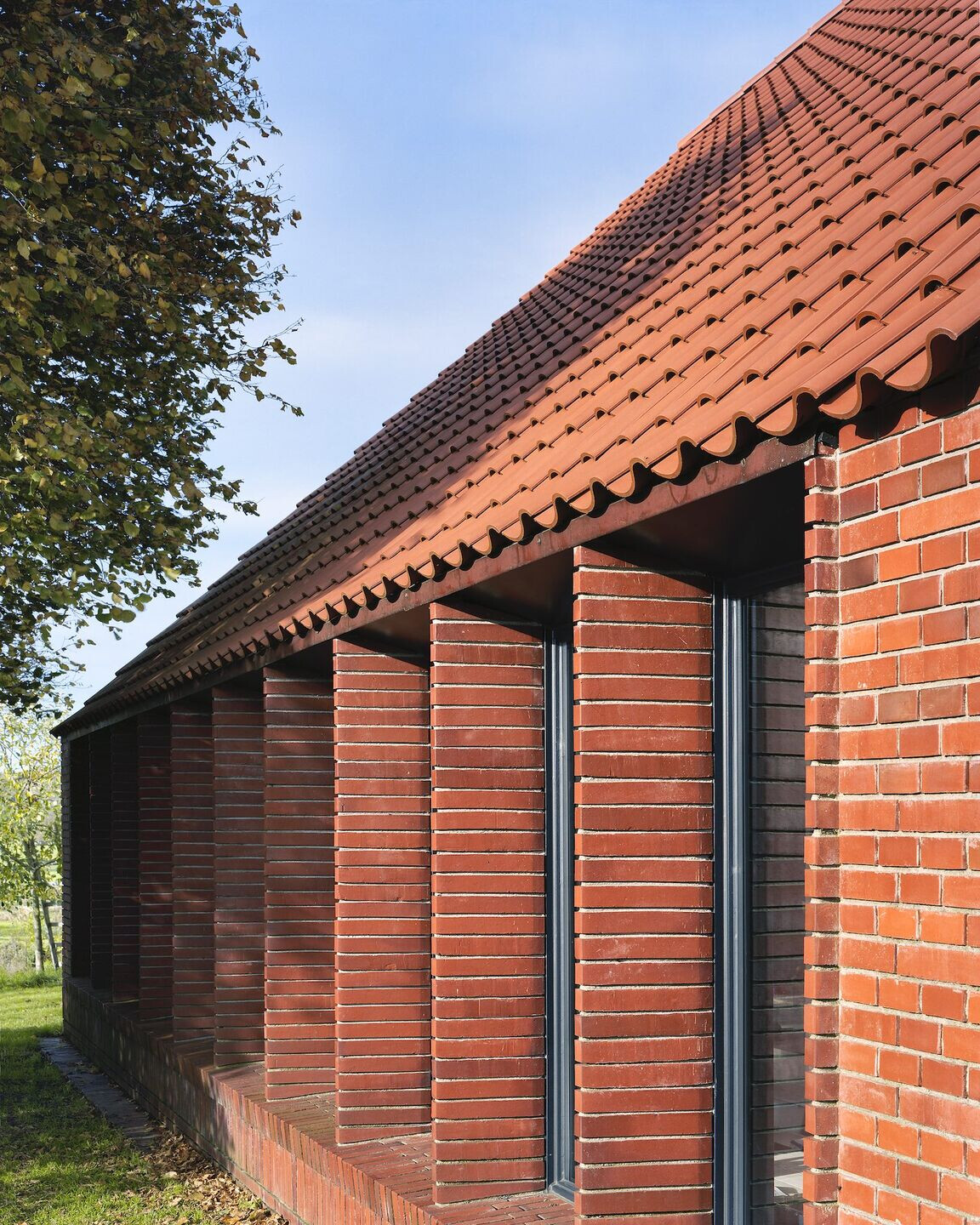 This new family house has taken the deep set roofing and construction form of its traditional role model. The construction material has been changed however to reinforced concrete, which has been designed roughly and oversized to give it a sculptural atmosphere.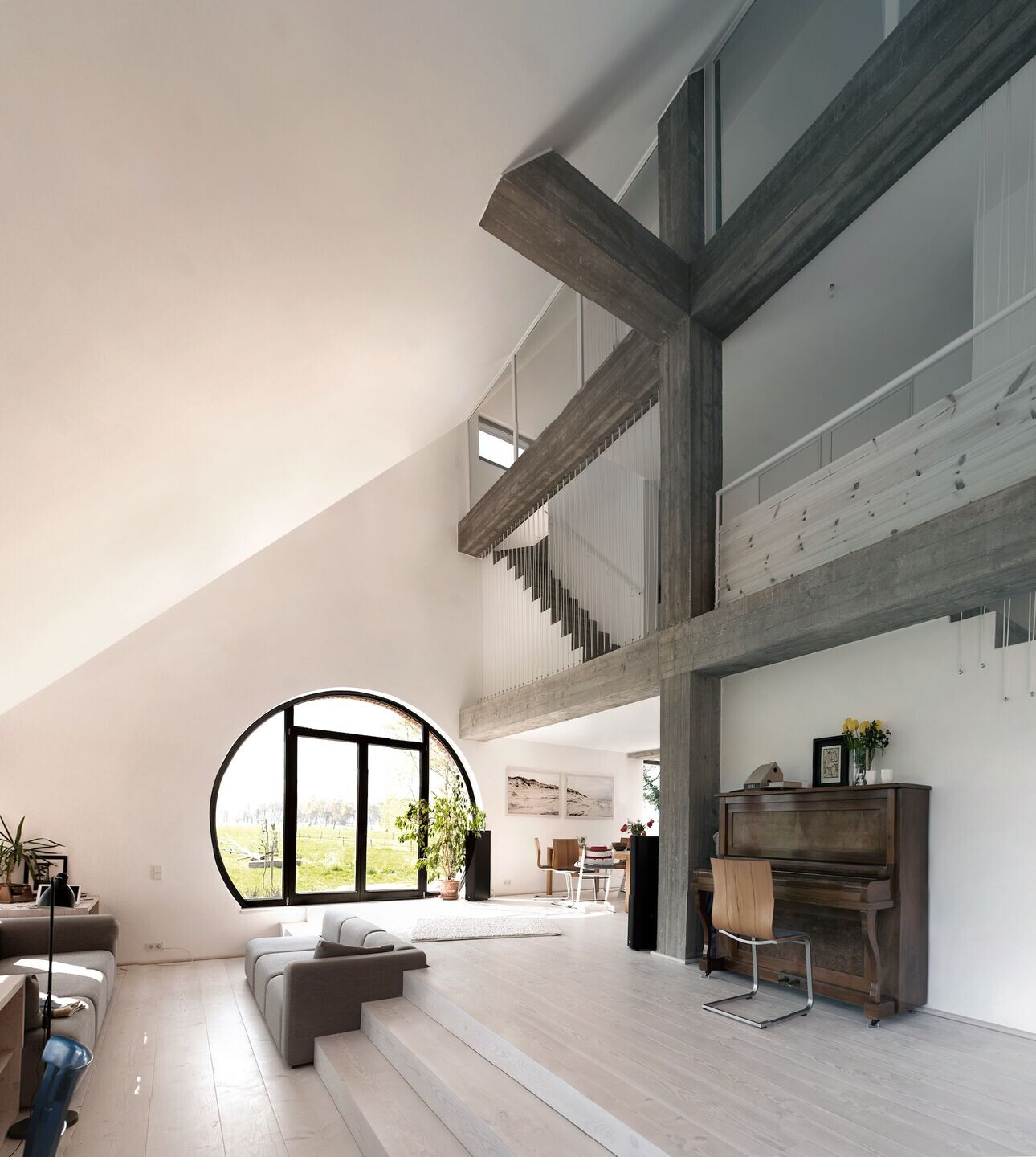 Even though the house is pretty small, the openly designed living room reaching up to the roof top creates an large living space within. The three bed rooms facing north on the first floor and east -west on the top floor.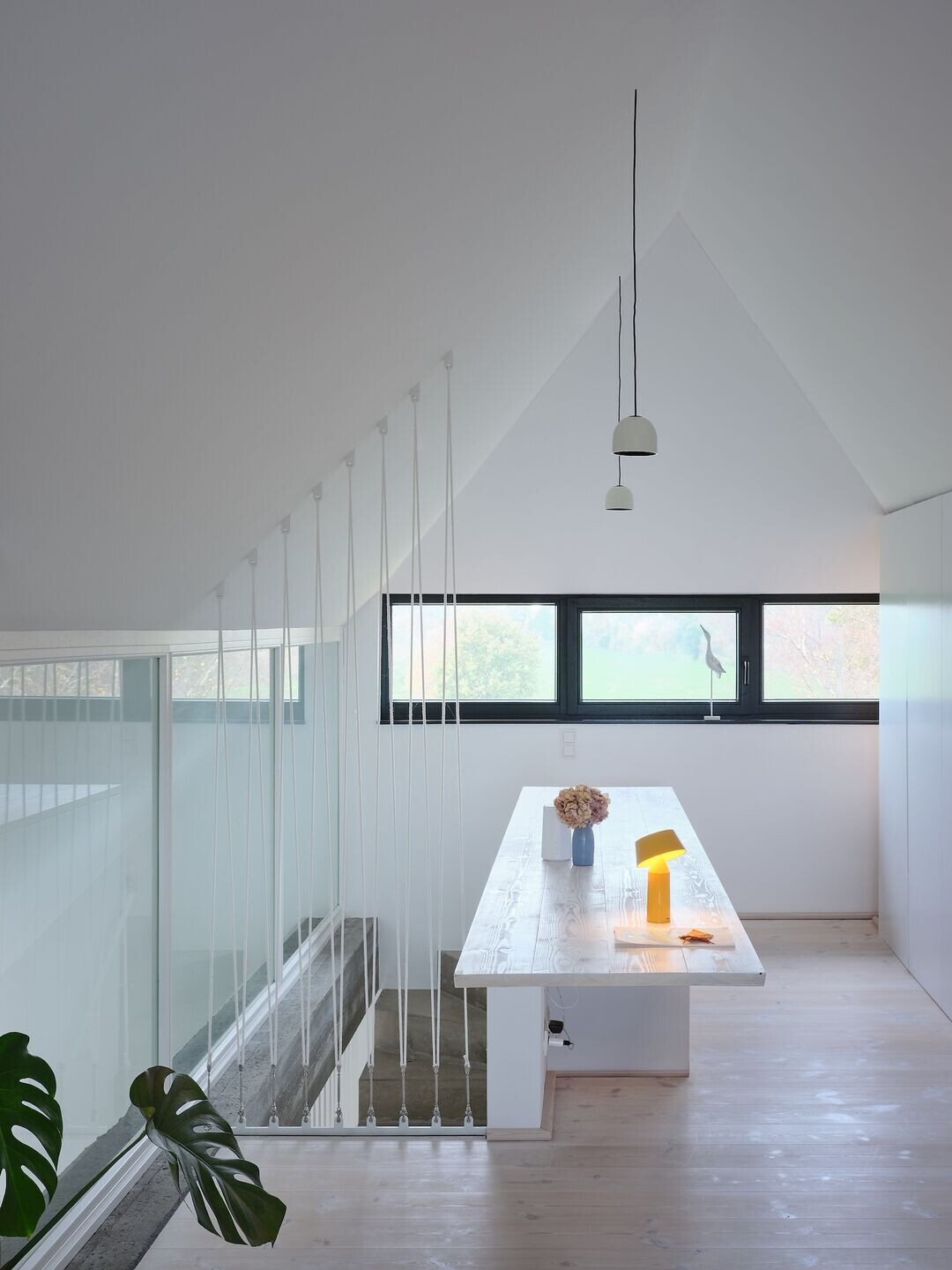 The regionally produced facing bricks (Wittmunder Ziegelei) have been matched to the tiles ́ colour to create a monolitic feeling of the building itself.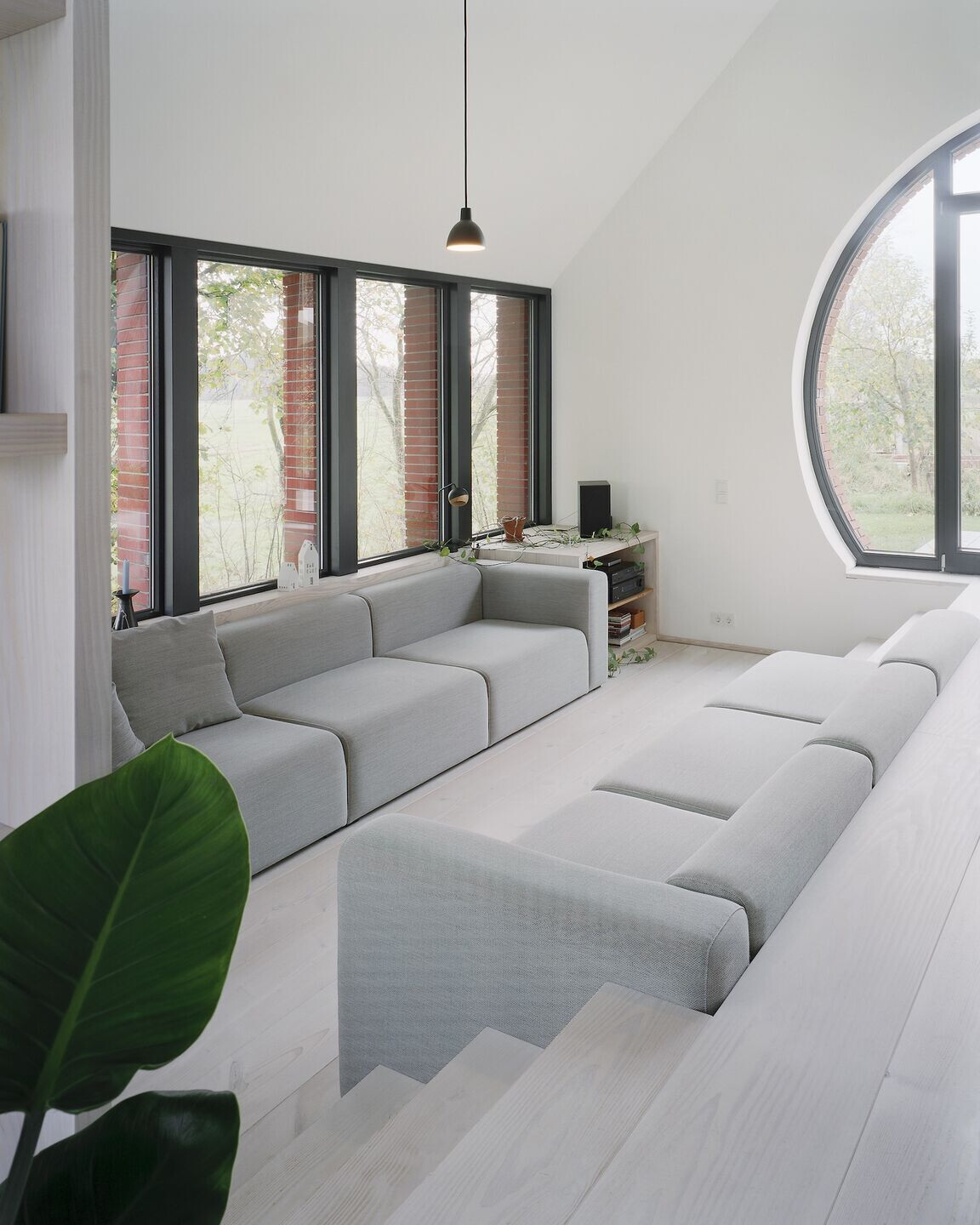 The gables which frame the entrance to the living space with large open gateways are plastered in a Herringbone dressing. This extends the 45 degrees tilted roof to the stonework.