In the Haus am Lubowsee, three generations find a spatial surprise staging under five roofs, which is primarily intended to create desire in the use of indoor and outdoor space.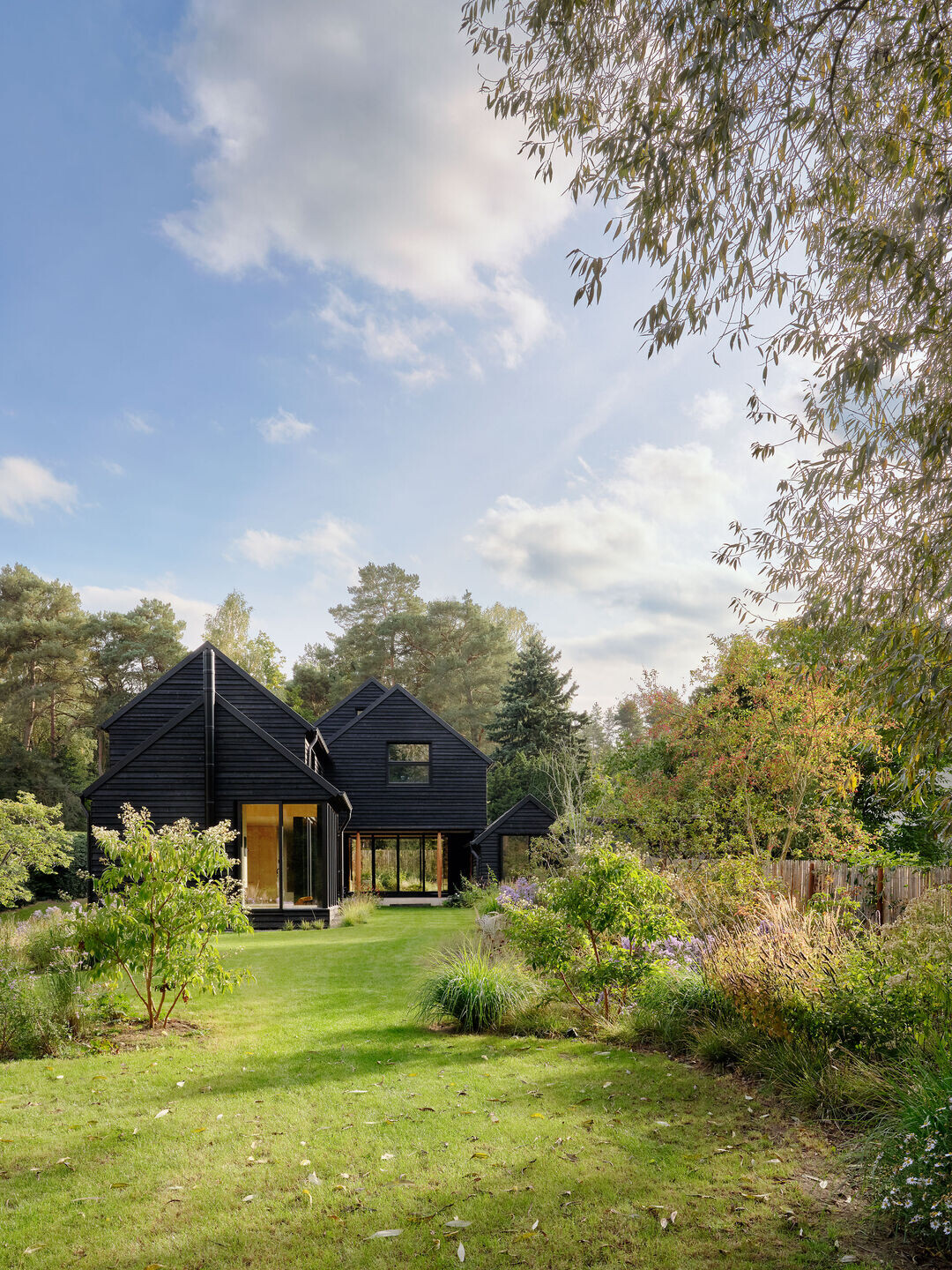 On a long, narrow plot of land, to the south of a wetland forest, there is a meadow and a house, and to the north of the forest there is Lake Lubow. The lake and meadow are connected by a path and footbridge through the fairytale forest. Stepping out of the forest onto the meadow, the five house volumes are grouped village-like into a courtyard that welcomes you with open arms. This intimate gesture of sheltered space completely hides the neighboring heterogeneous developments.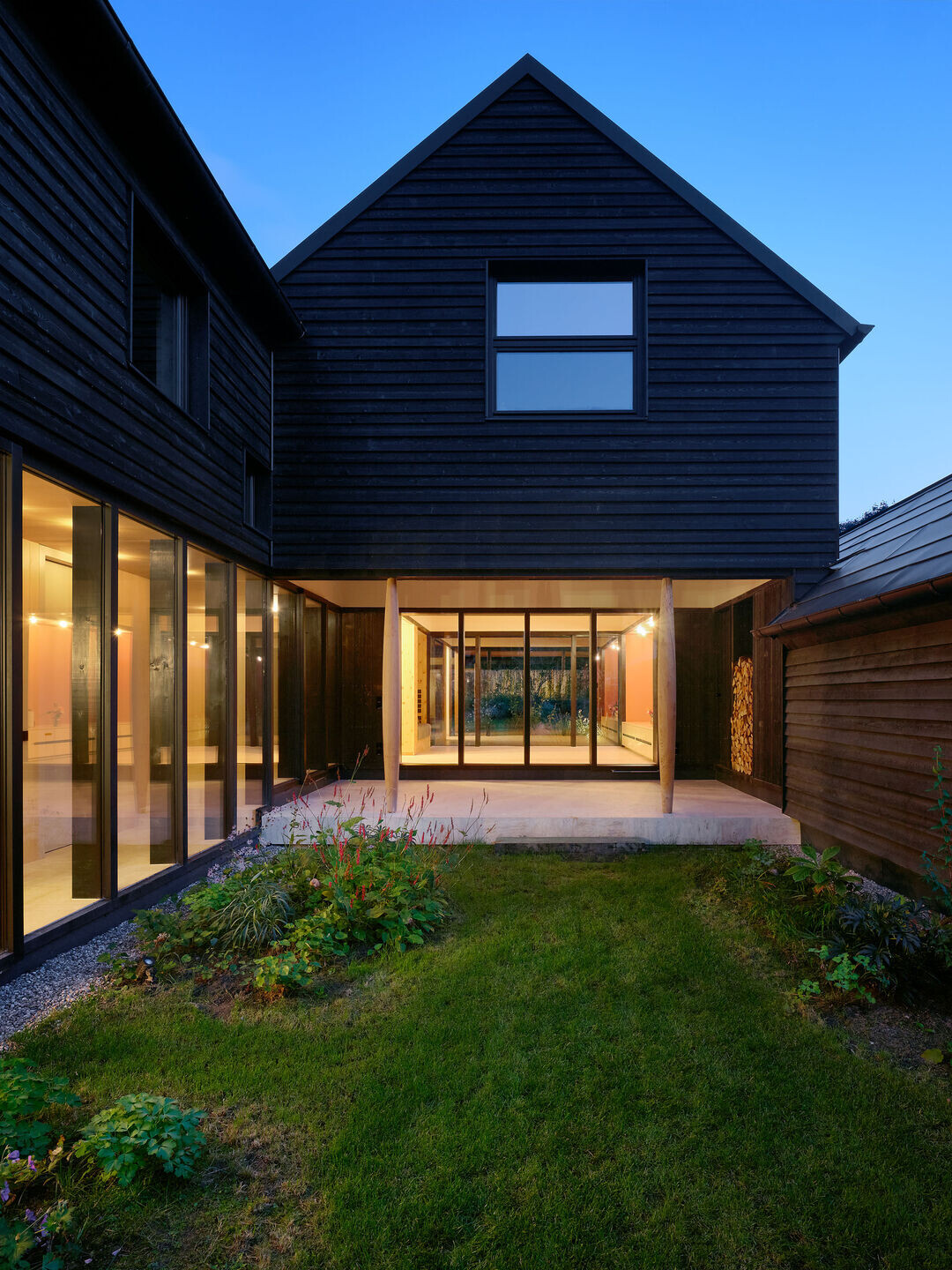 The landscaping supports the path and view accordingly. At the end of the courtyard is a generous loggia adjacent to Grandfather's studio space. This is lit on two sides and provides a view through the building to the deep front garden. The front garden is lowered to the street and entrance situation, so that here too an intimacy is created via planting and microclimate. From here, only three of the five house volumes are visible.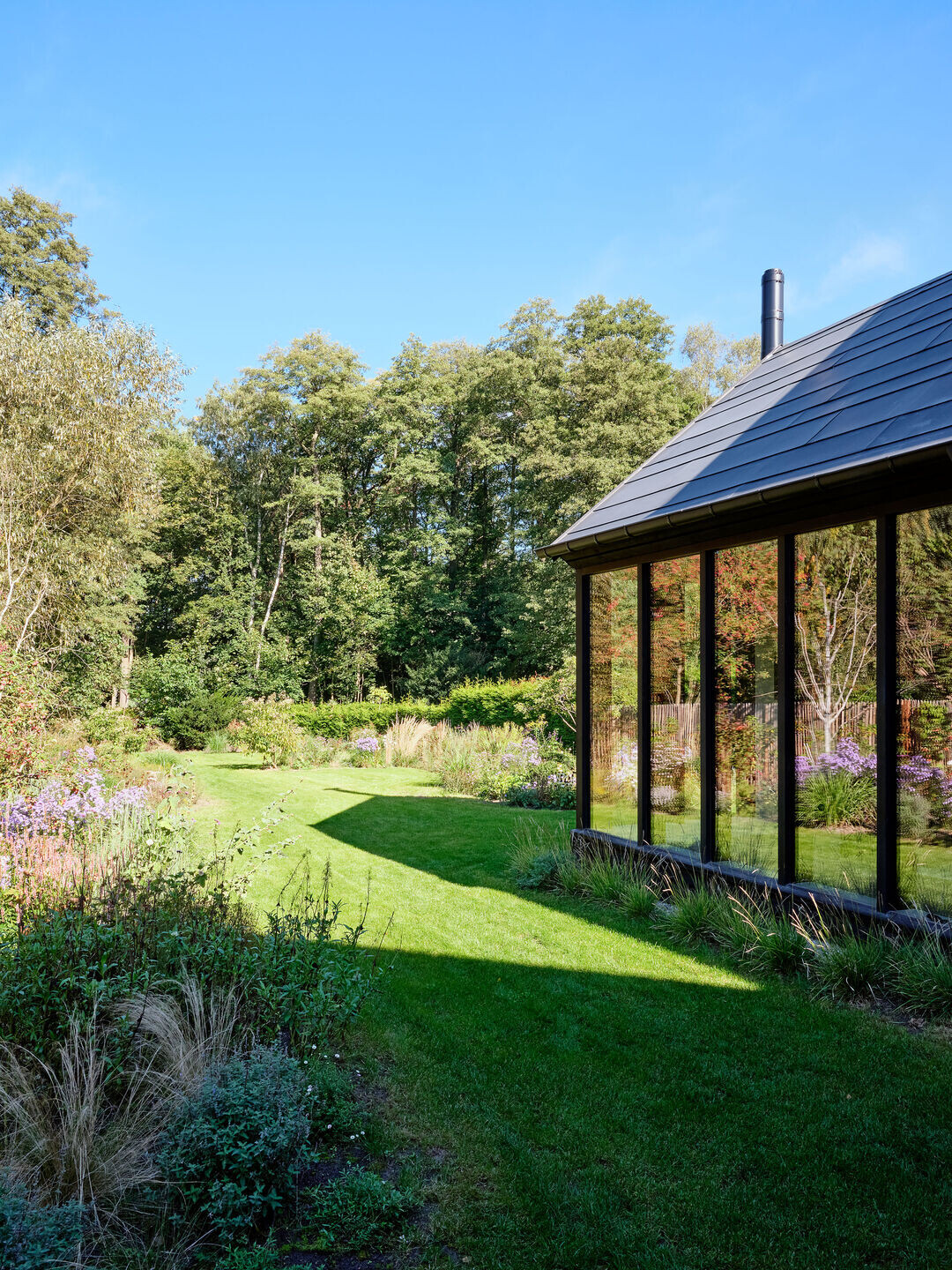 At first glance, the development appears restrained and simply structured. Only the black wooden cladding, which is reminiscent of yakisugi, the traditional Japanese method of preserving wood, stands out, as the green of the plants shines more intensely against the black background.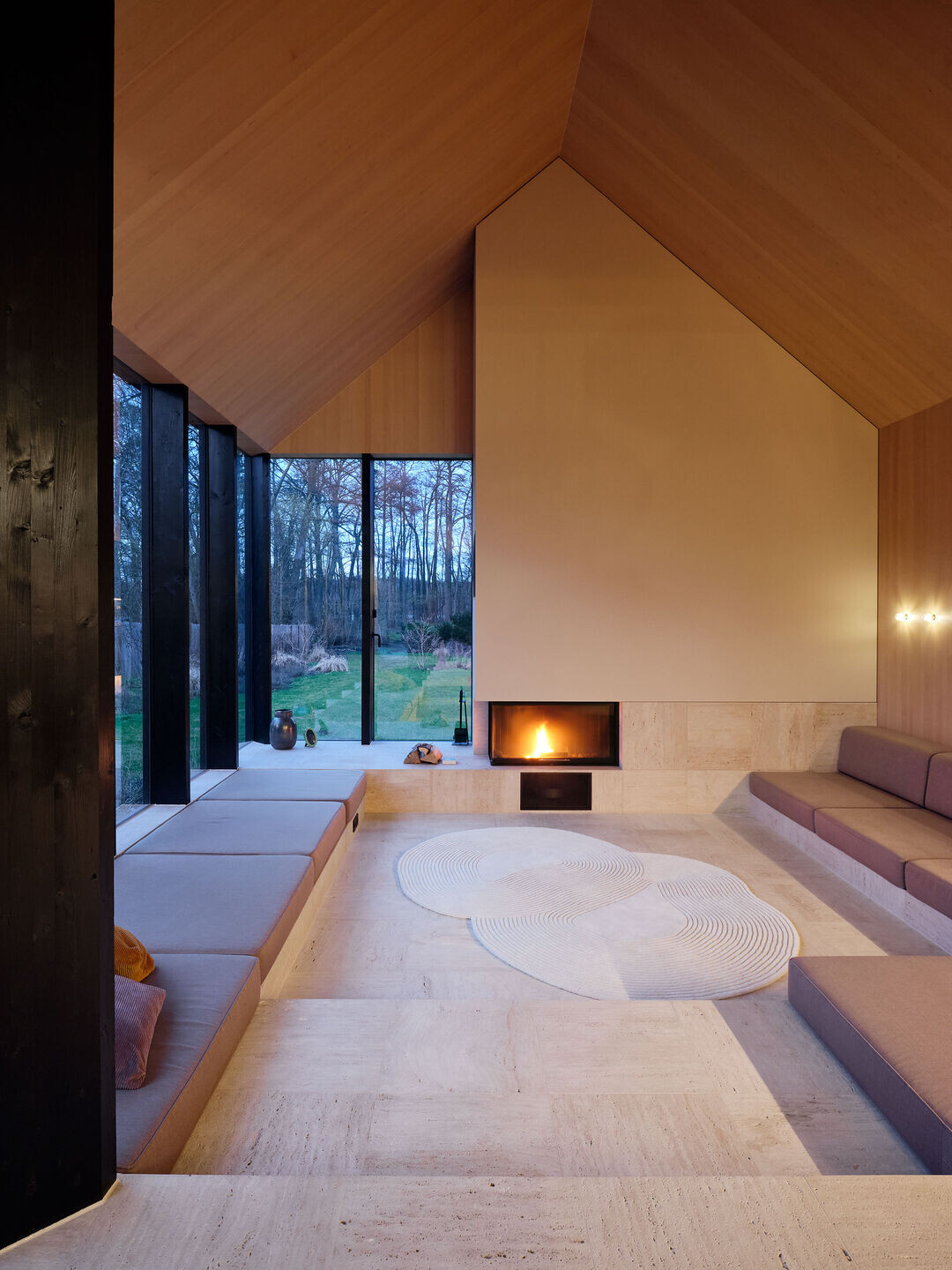 Upon entering the house, the dark, shell-like effect intensifies, as now one finds oneself in the interior world lined with wooden wall panels and light-colored travertine. Only the black stems of the facade and a few finishes, such as the black kitchen, provide contrast.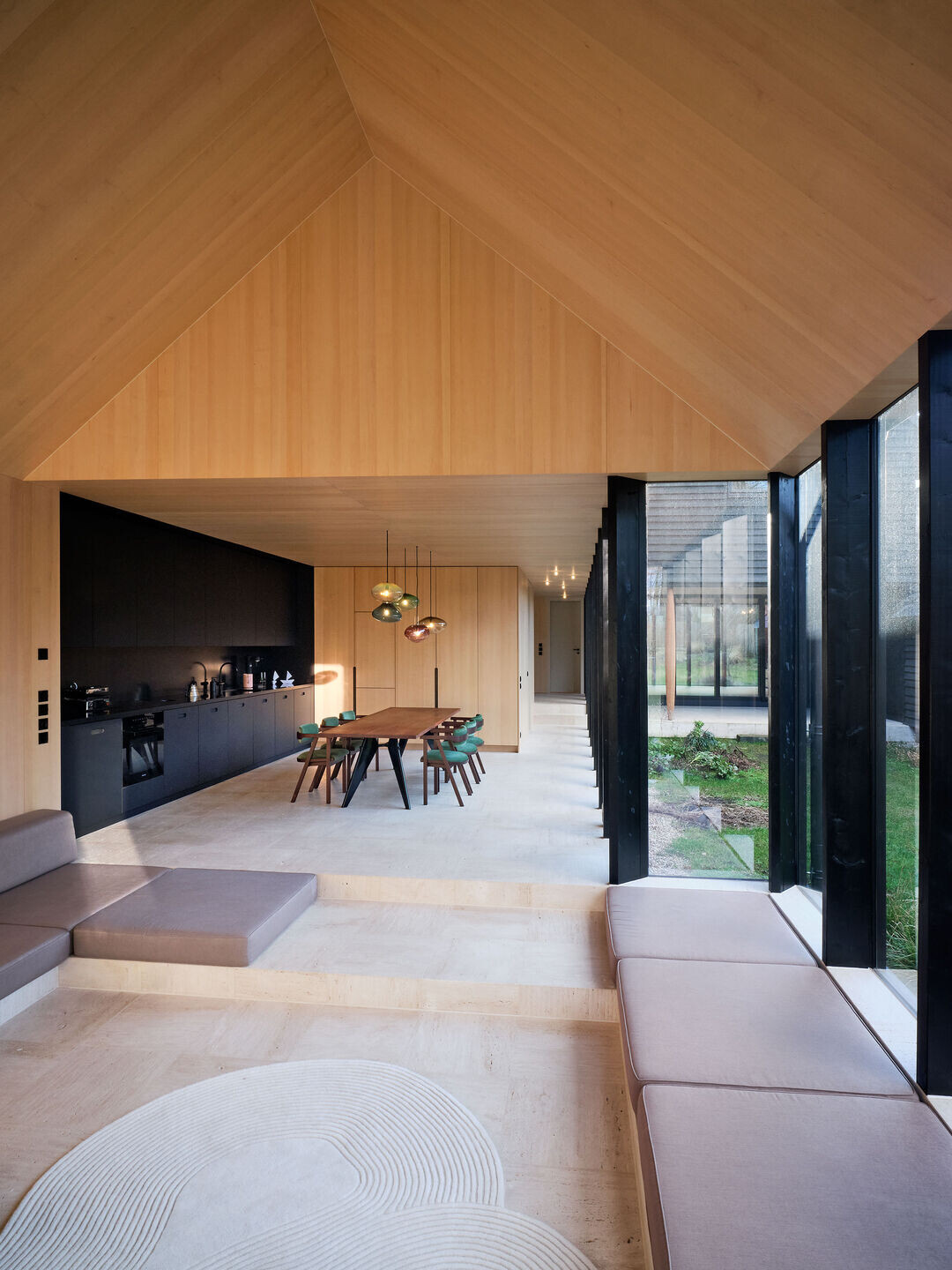 The entire building is accessed from the central entrance hallway. It adjoins the loggia and, opposite, provides a view of the side hedge garden. Past the coat closets, the open hallway leads into the living and dining area with kitchen.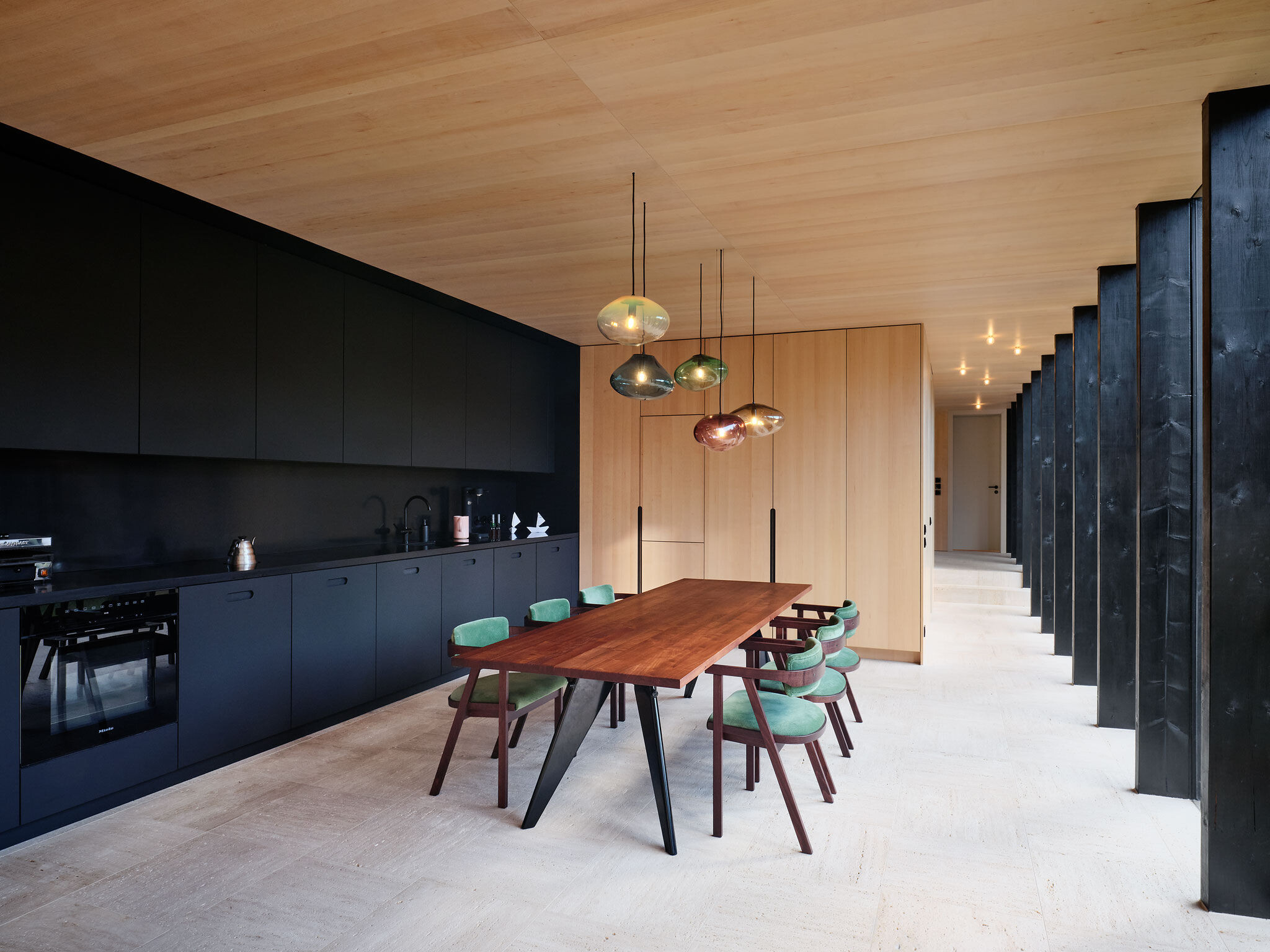 The fireplace room forms the end of the suite of rooms, which is entirely open to the courtyard garden. The grandfather's ground-floor area is also accessed from the hallway.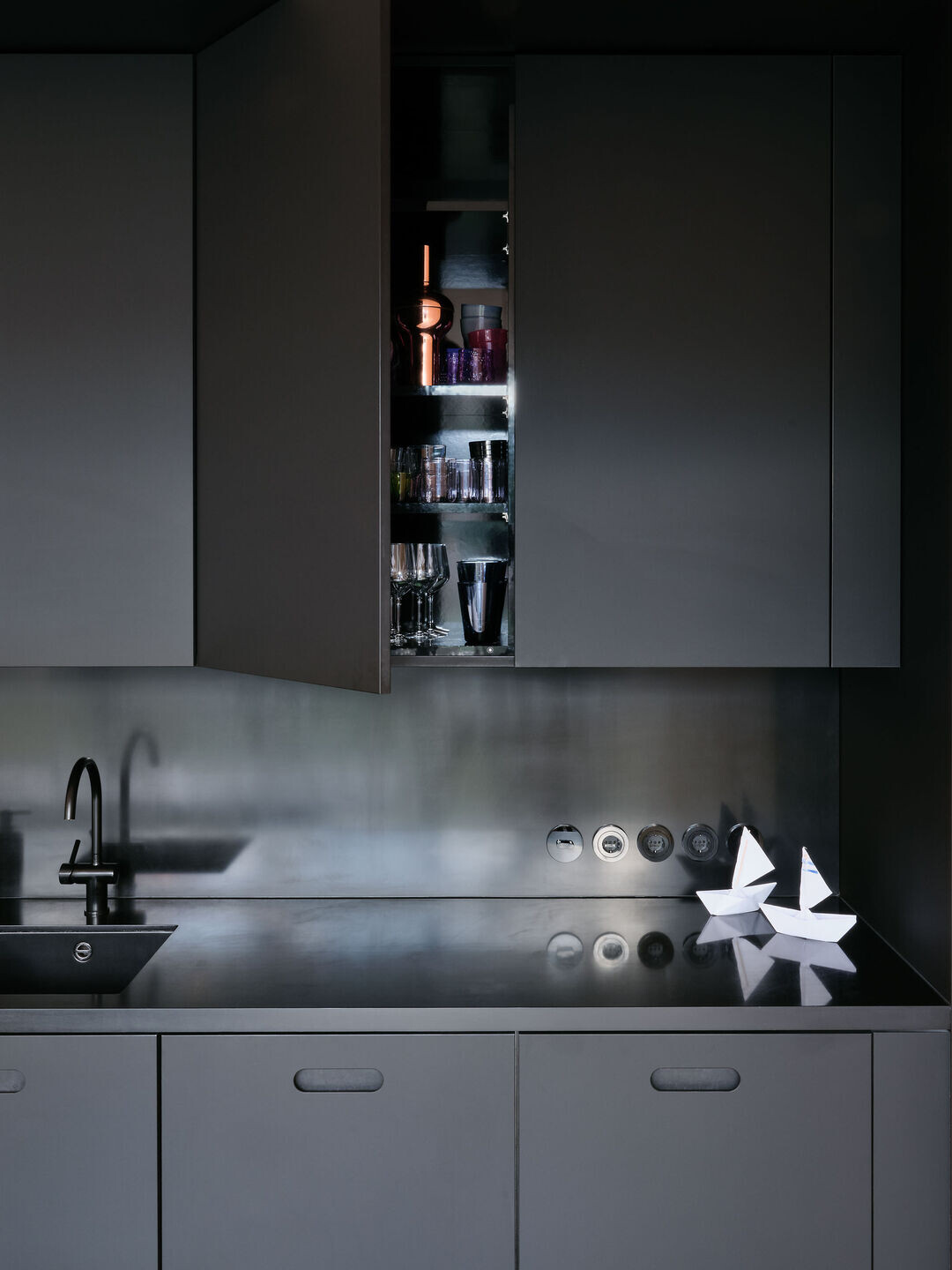 Here the staircase leads to the second floor, where the parents' study and sleeping area, the guest area and, via a split level, the children's bedrooms are located. The sauna house is accessed from the outside, via the courtyard. From there, the view goes directly towards the forest and the lake behind it.