The towering pines form the basic motif for the residential house, which protects itself with its closed back towards the forest and opens towards the shore of Lake Wandlitz.
The materialization of the wooden house and its two bracing elements, the inner staircase wall and the outer chimney, are readable in exposed concrete. The façade is clad with rough-sawn vertical boarding.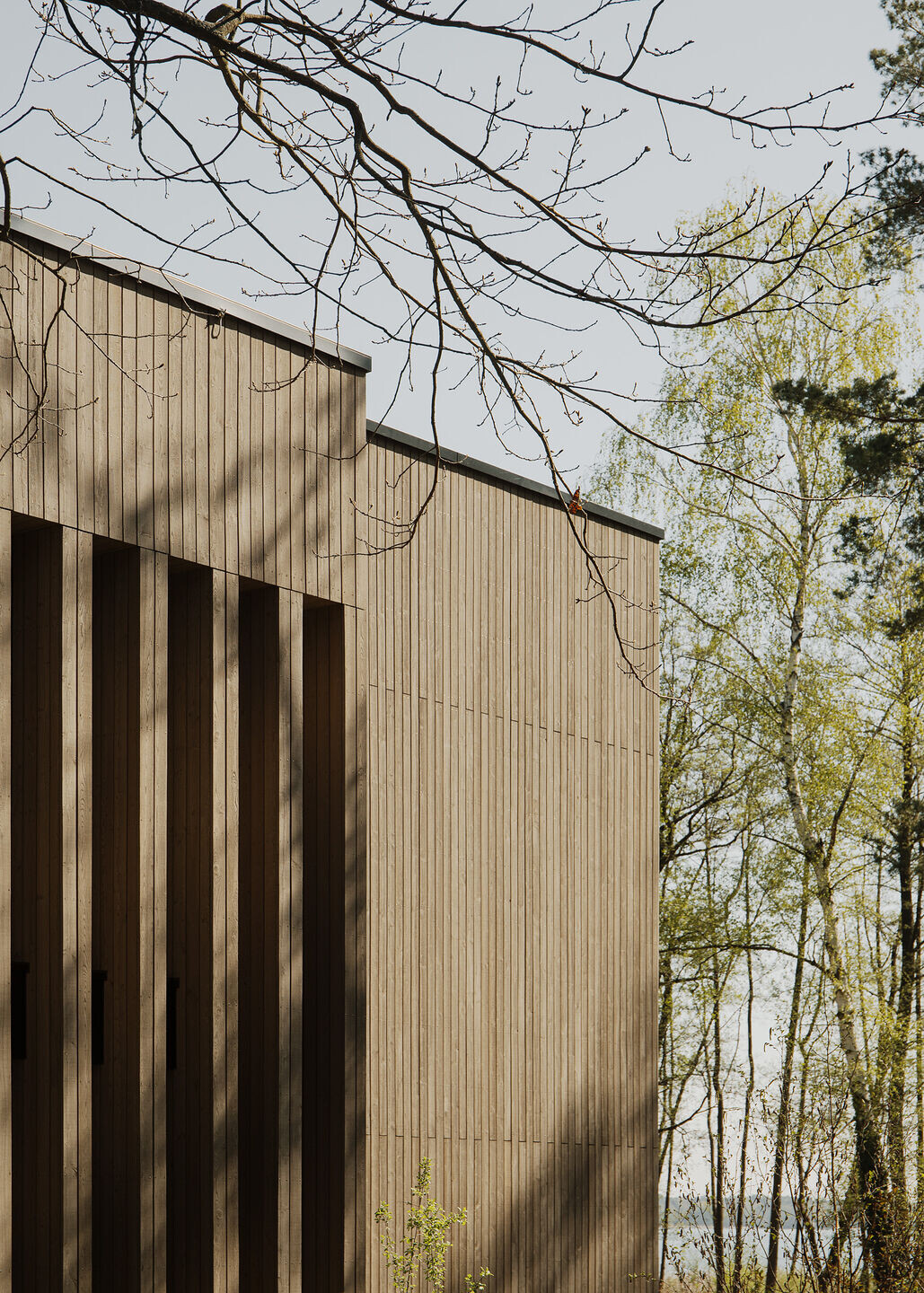 The organization of the house is based on split levels. The open first floor with its living, dining and kitchen spaces is spatially separated only by different floor and room heights. Thus, the living space opens up to the garden like a hall, while cooking and dining invite a more intimate gathering.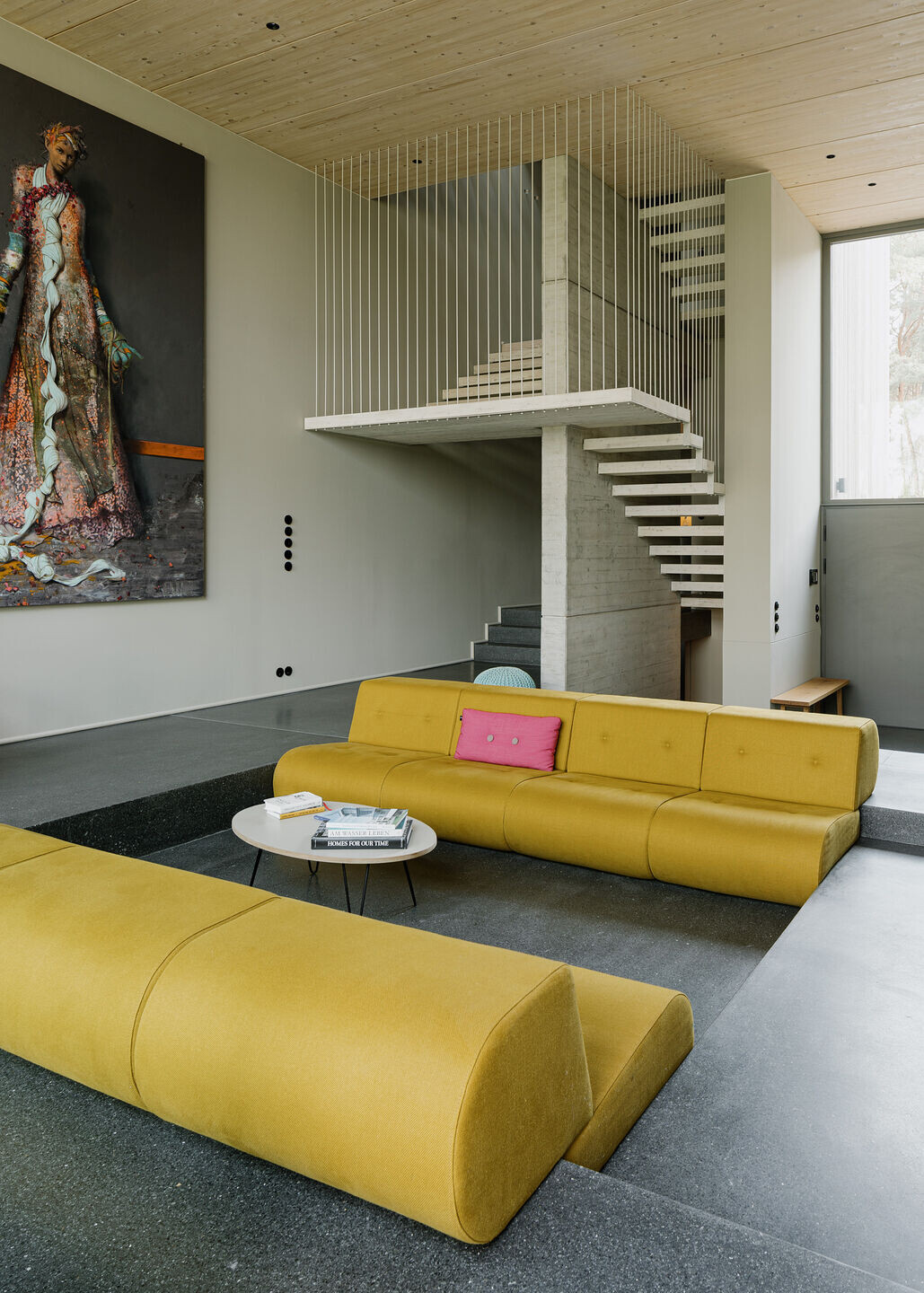 The rooms consist of simple geometric bodies. The back is formed by the barrel-like semicircle in which the kitchen is located on the first floor and from where the house extends towards the lake. On the next level is the parents' section with dressing, sleeping and bathing rooms.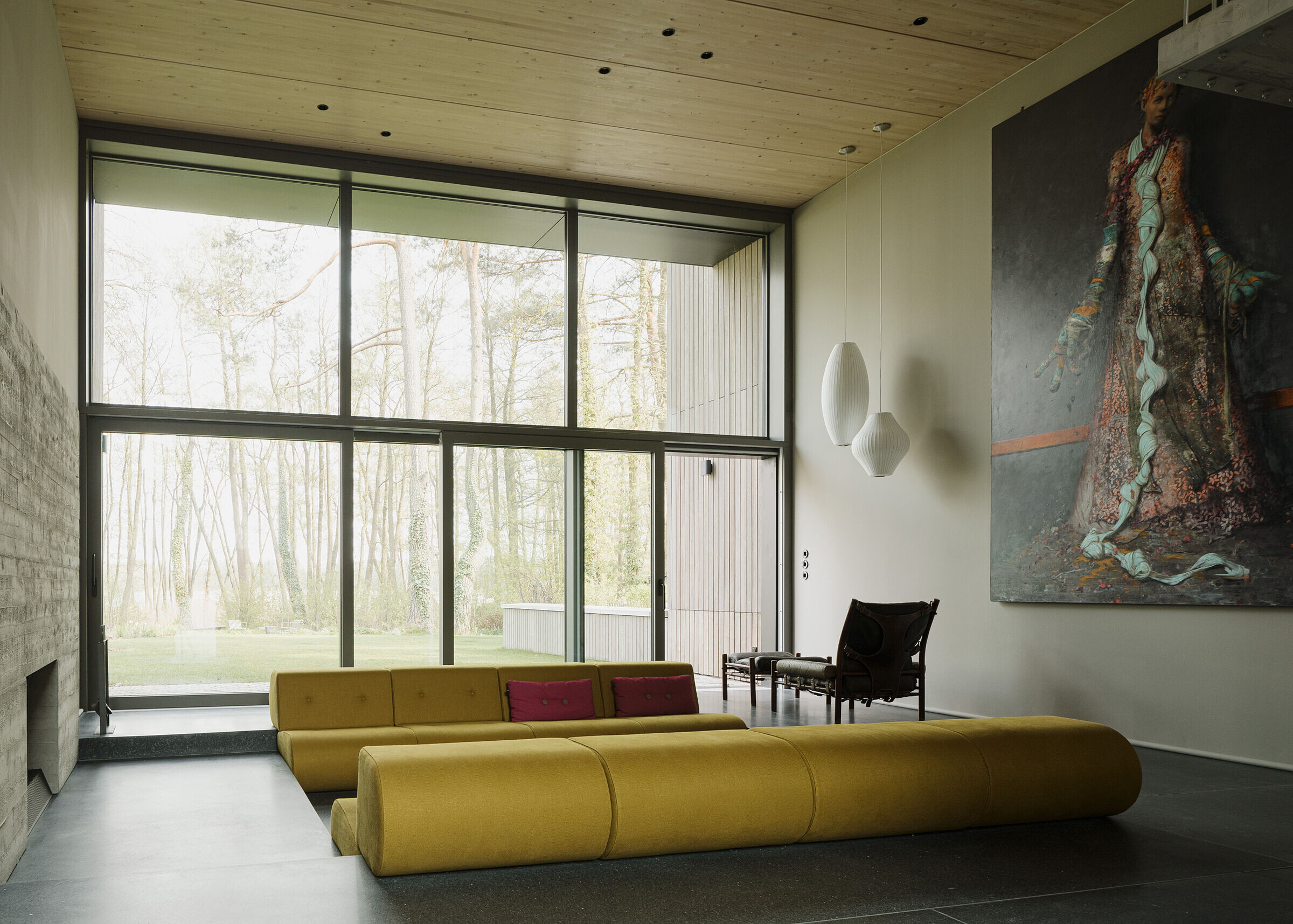 Half a floor higher follows the guest, work and children's area. The sauna and bathroom are then open to the roof terrace landscape, which is covered by feathery pine crowns.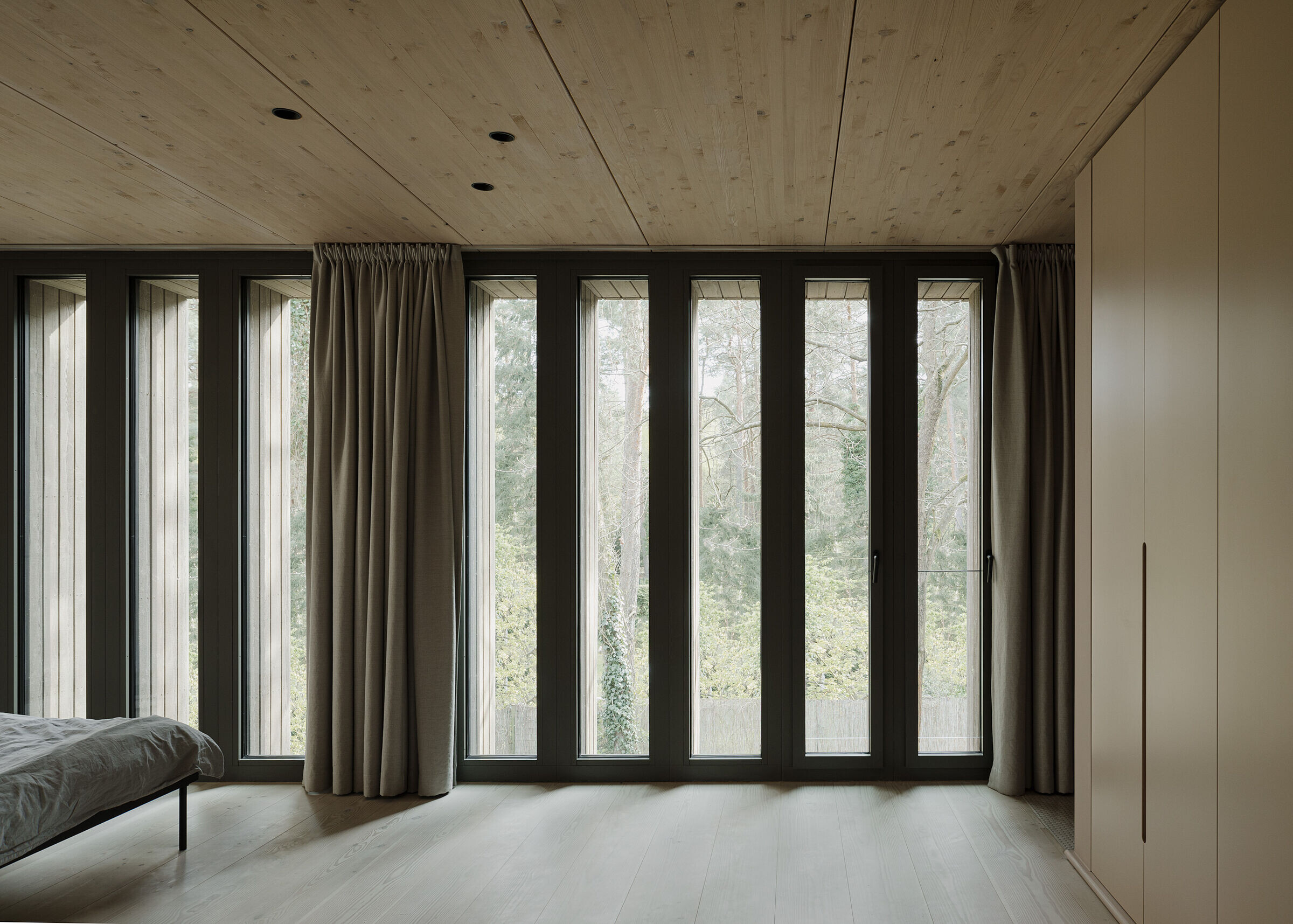 The entrance to the house is located slightly lower than the living area. From here, the checkroom, guest bathroom and workroom are connected by a step offset. The workroom is connected to the garden by a room-wide, generous flight of steps. This access forms the counterpart to the ramp access of the main entrance on the other side of the building.