The entirety, enclosed by the streets Retranchementstraat, Burkeldijk and Hazegrasstraat, is listed since October 15th 2003 which thus includes the site of the Isabella and the Hazegras fortress with the new Hazegras sluice, bunkers from WW I&II, meadows, farmland, dikes, ditches and roads with traces of plot structures, height differences and subterranean remnants of historical fortresses and locks.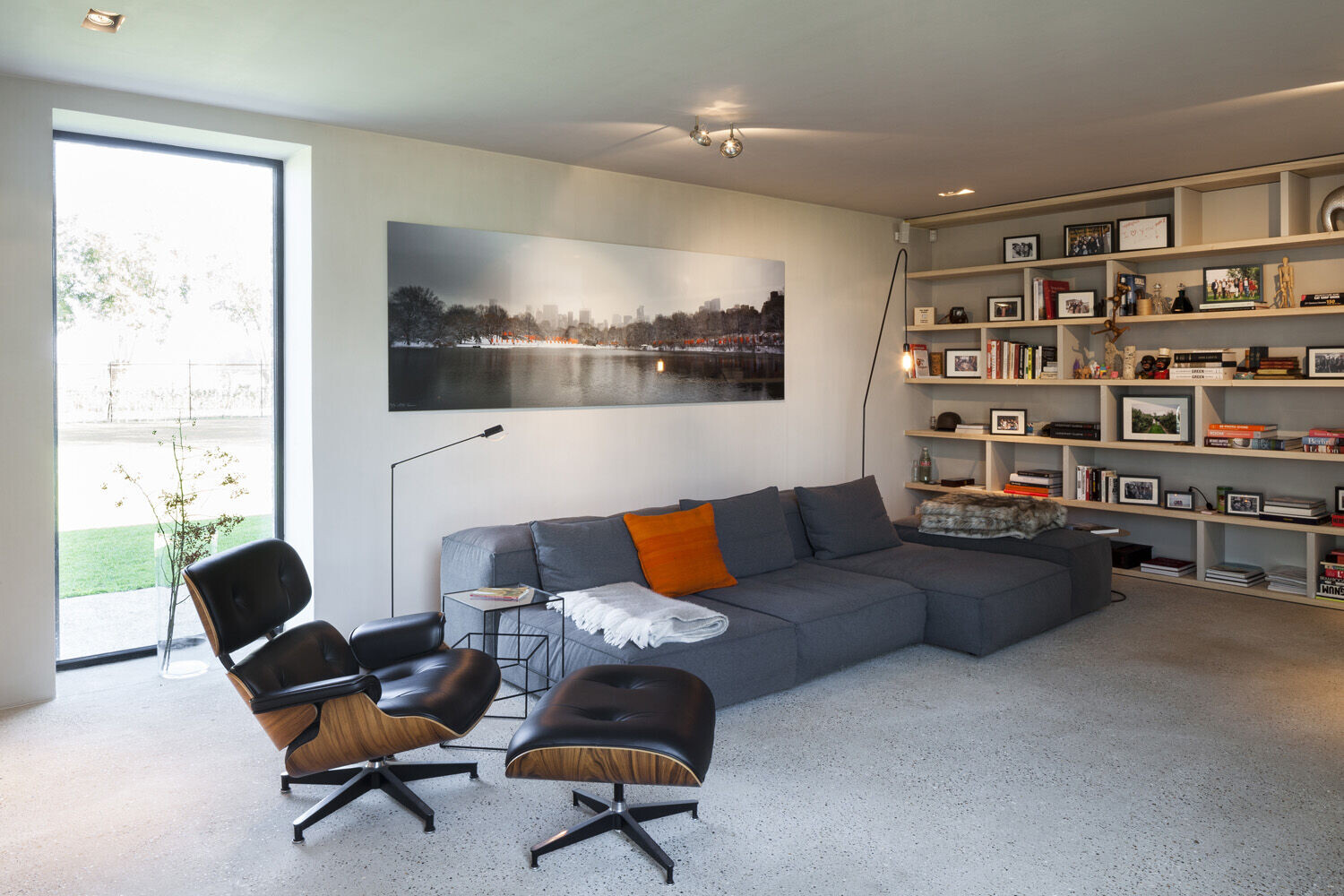 On the grounds of the former fort three farms are situated: two in the street Retranchement (n° 17 and 19) and one on Burkeldijk – converted into a single family dwelling. The two latter contain structures going back to the period of the Hazegrasfort.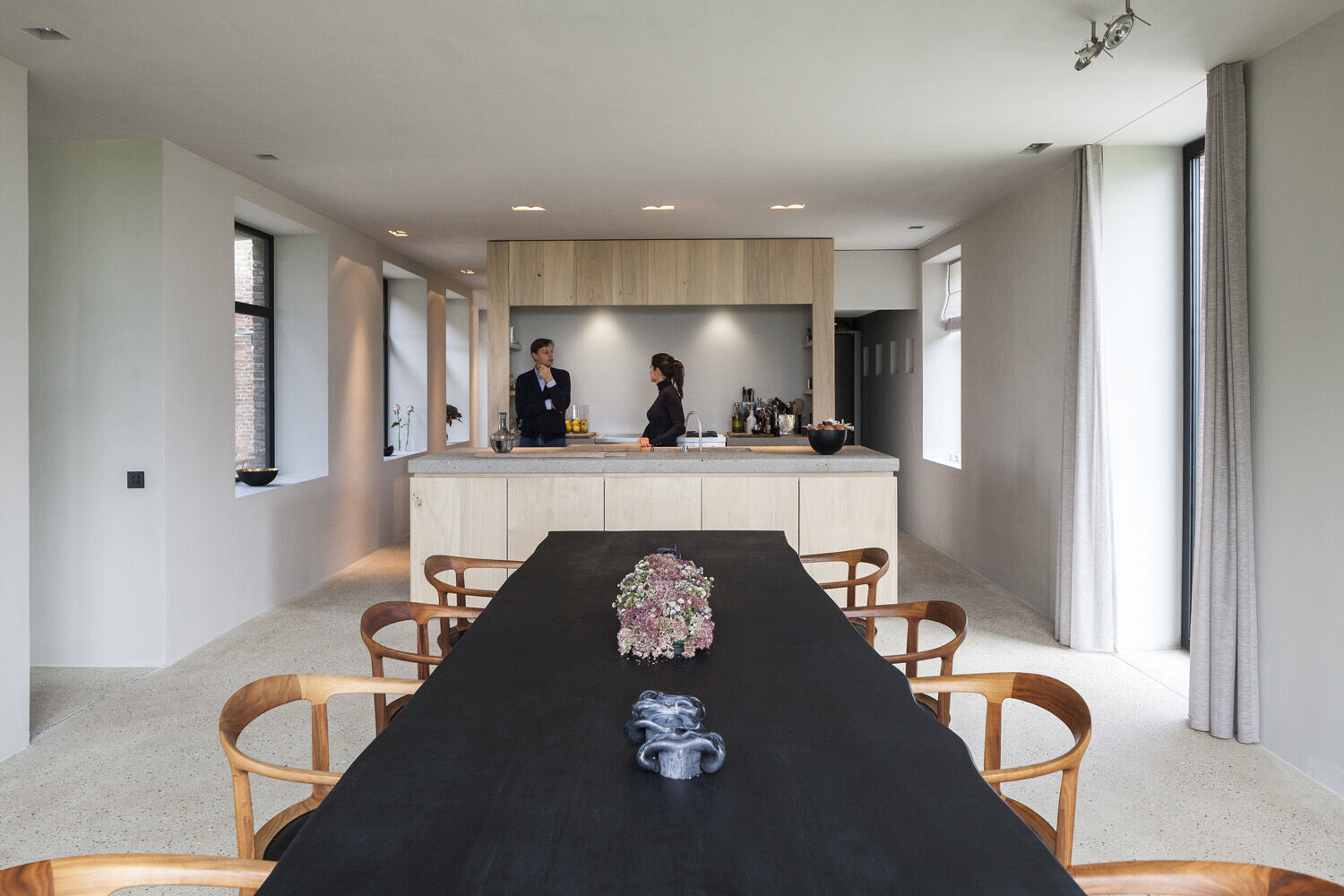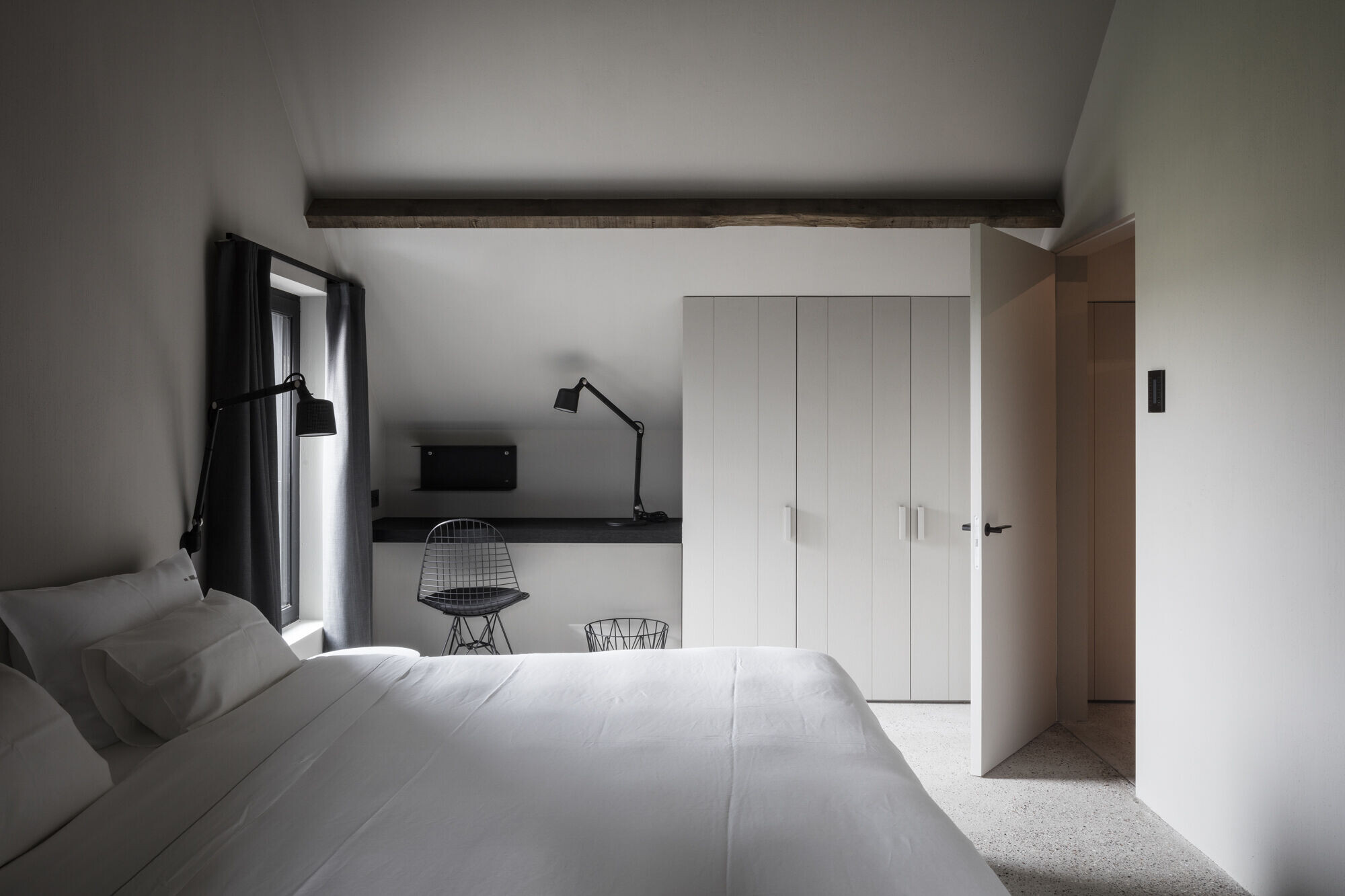 The original structures (bunkers, farmhouse, barn and shed) are completely reinstated as they were. Two new volumes take on the same silhouette as the existing volumes. The wooden skin for the new entities is made out of small lamellae. This expansion clearly contrasts with the existing, though blends in through tone & texture.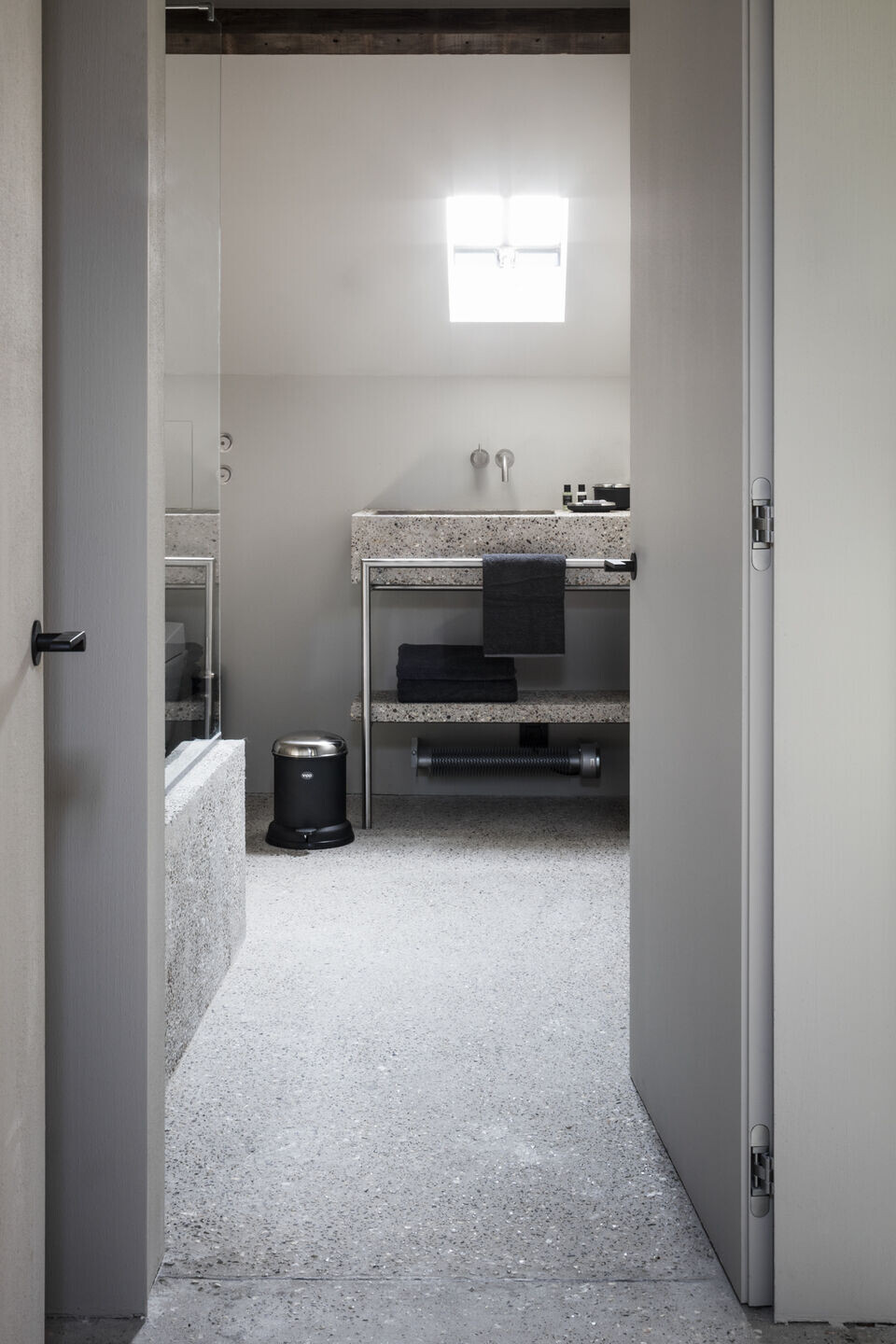 Material Used:
1. Facade cladding: Afrormosia bespoke, lamellae + planks (Franky Schotte)
2. Flooring: Washed out concrete bespoke
3. Doors: Steel bespoke, Lootens Line
4. Windows: Steel bespoke, Lootens Line
5. Roofing: EPDM, Firestone, Six
6. Interior lighting: Various fittings, Deltalight architectural lighting
7. Interior furniture: Various brands RR interior