Close to the coast, the site is surrounded by mountains and many fields, and now has the atmosphere of a village forest, which is rarely seen today. What I immediately imagined was the traditional Japanese architecture of Gassho-zukuri.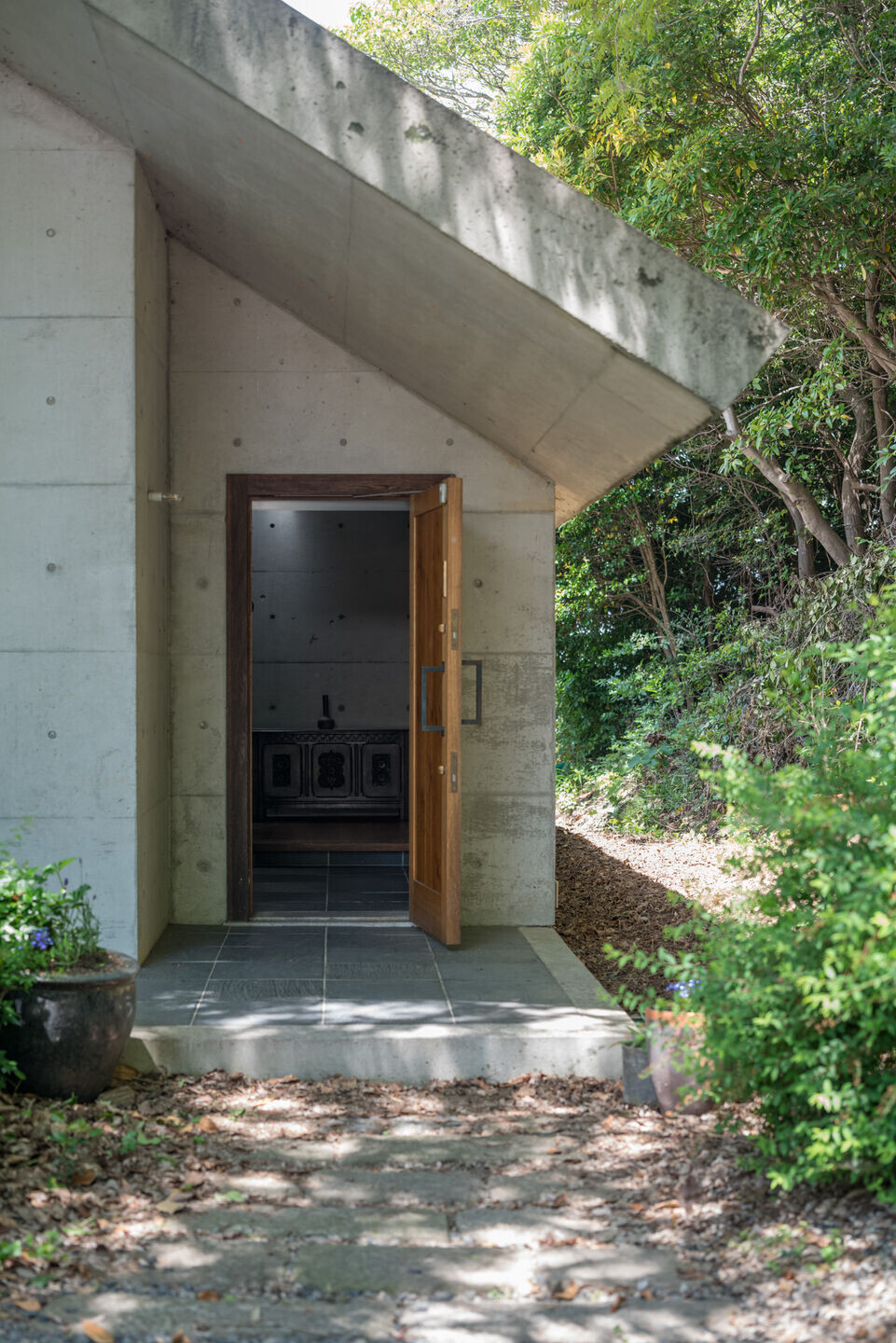 This project is an architecture that reconstructs it with concrete. A few years later, the surrounding trees will grow thick, and the large roof that can be seen through the gaps will be assimilated with the surrounding nature by the work of the time of weathering, and will become a landscape.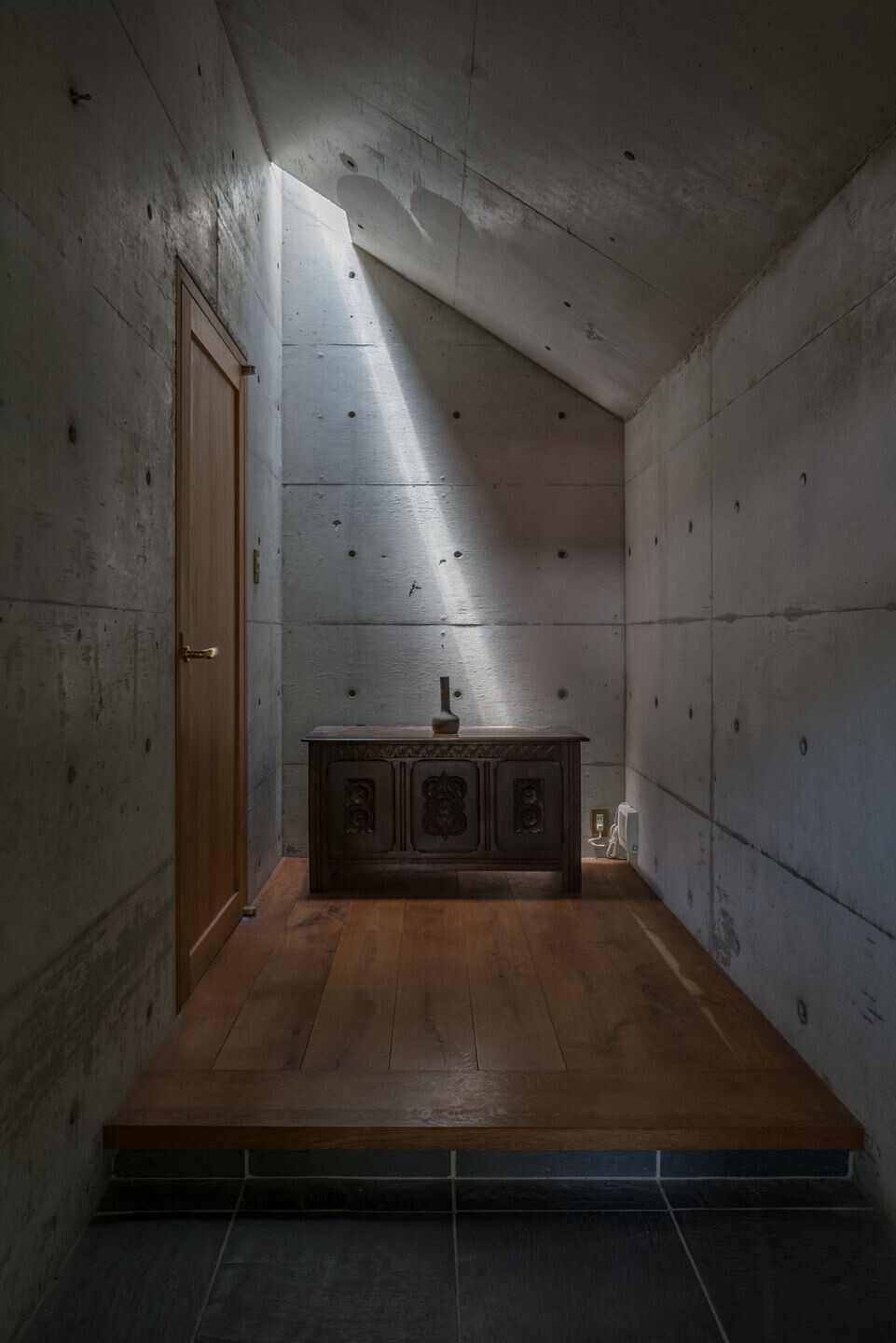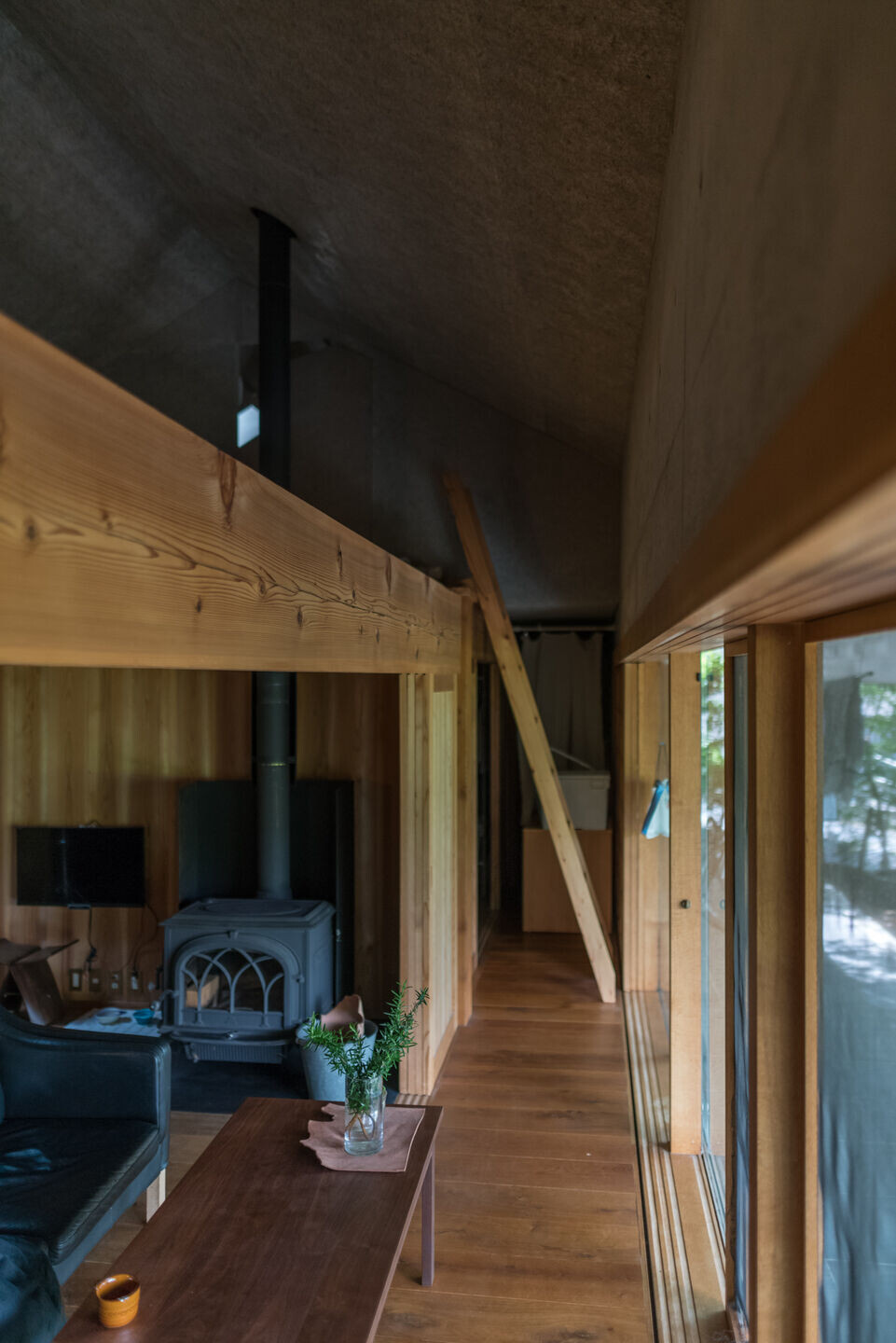 It was assembled the structure with oak pillars and cedar beams into the outer shell of the concrete.
The shadows created by the large roof that descends close to the line of sight and the scenery cut out by it are strongly conscious of the tradition of Japanese architecture.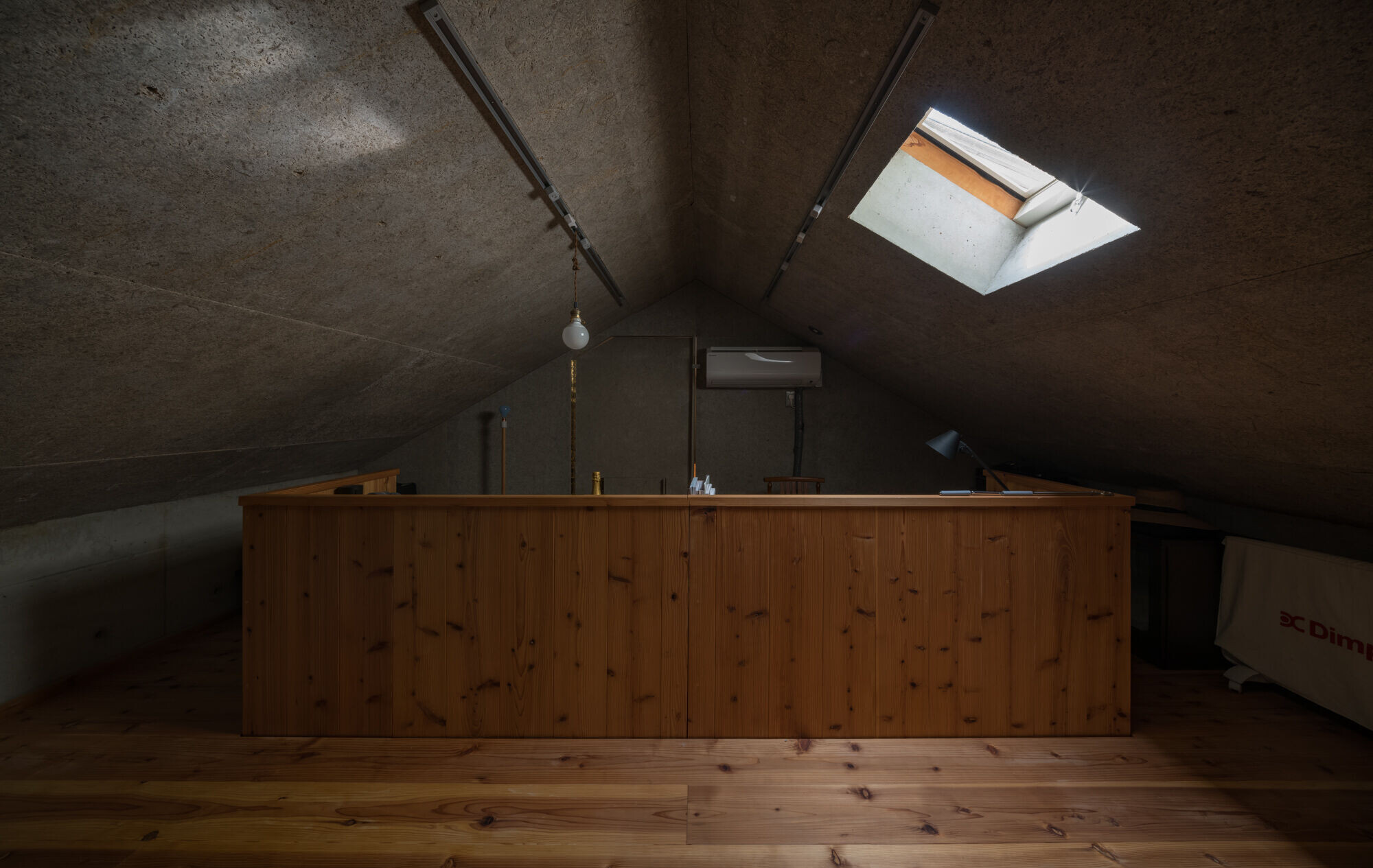 Team: Tomoaki Uno Architects
Photographer: Hiroshi Tanigawa
Materials Used
Roof : Concrete wood trowel finishing
Outer wall : Exposed concrete finish

Floor : Concrete washout (Entrance), Oak flooring (LDK, Toilet, Bedroom, Corridor)
Inner wall : Exposed concrete finish (Entrance, LDK, Toilet, Corridor), Cedar board (LD, Bedroom)
Ceiling : Exposed concrete finish (Entrance, Kitchen, Toilet), Wood wool cement board (Corridor, Living, Dining)