The logistics company H. Essers is located in an industrial environment with windmills, a wide railway bundle from an old freight station and several mining relics. Due to its ever-increasing activities and growing workforce, the company was forced to secure its future in a concrete and short-term manner. The brutal beauty of this environment deserved an honest answer. A sincere structure in sandblasted concrete contributes to the building's unique appearance. Flexibility of layout is incorporated into the DNA of the concept. A coherent interplay of the building with the landscaping creates a unique experience for both employees and visitors.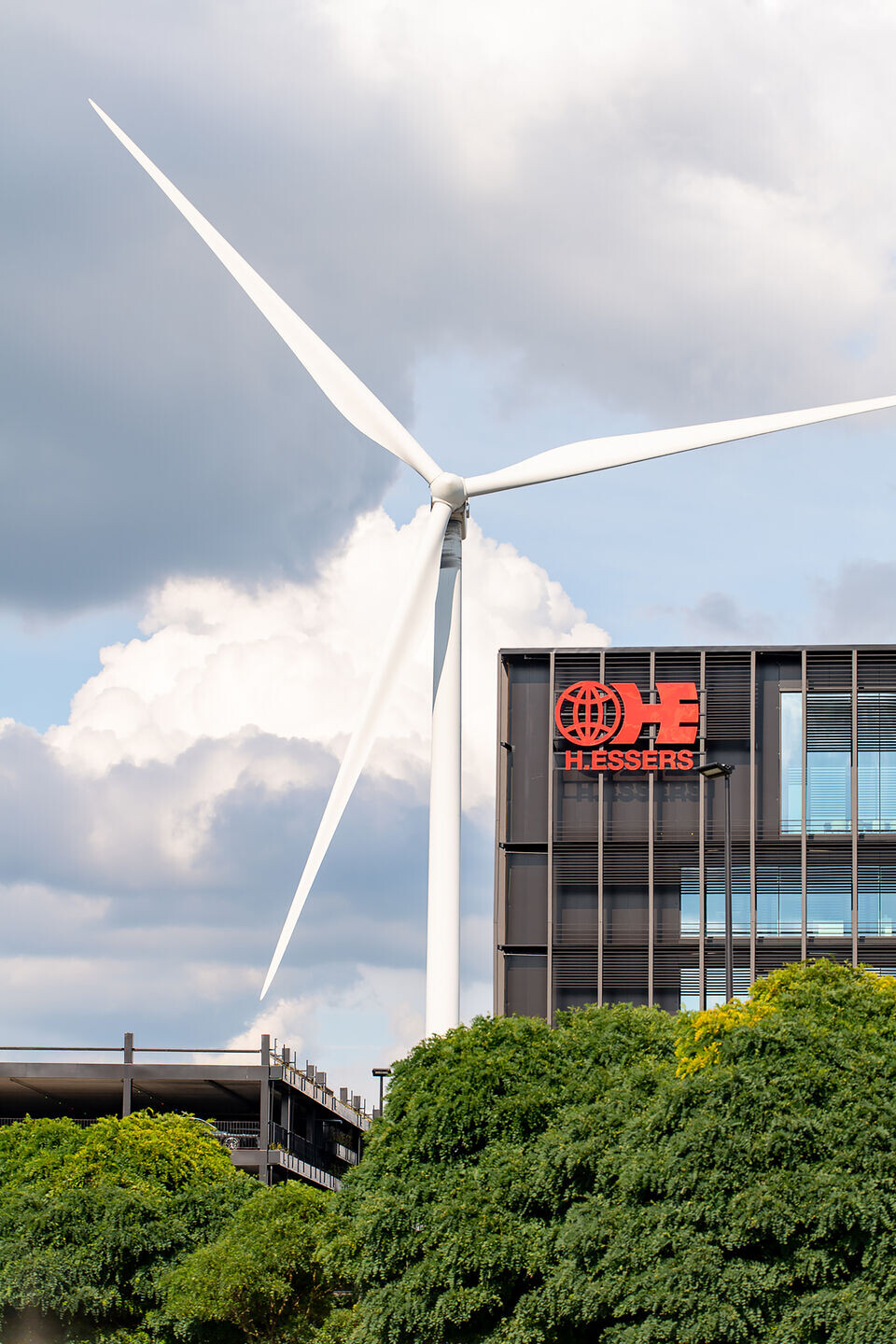 In 2017, the company had a master plan drawn up for the reorganization of its main business site. The result is a sustainable building that fits seamlessly into the local context as if it has always been there. The matching parking building and the sophisticated environmental design seem to secure the future for many years to come. The new office was built on the site previously occupied entirely by staff parking. The building is more than 30 meters high, has six floors and offers 4200 m² of office space. The adjacent parking building was also designed within the overall concept and image and will accommodate the entire future parking program.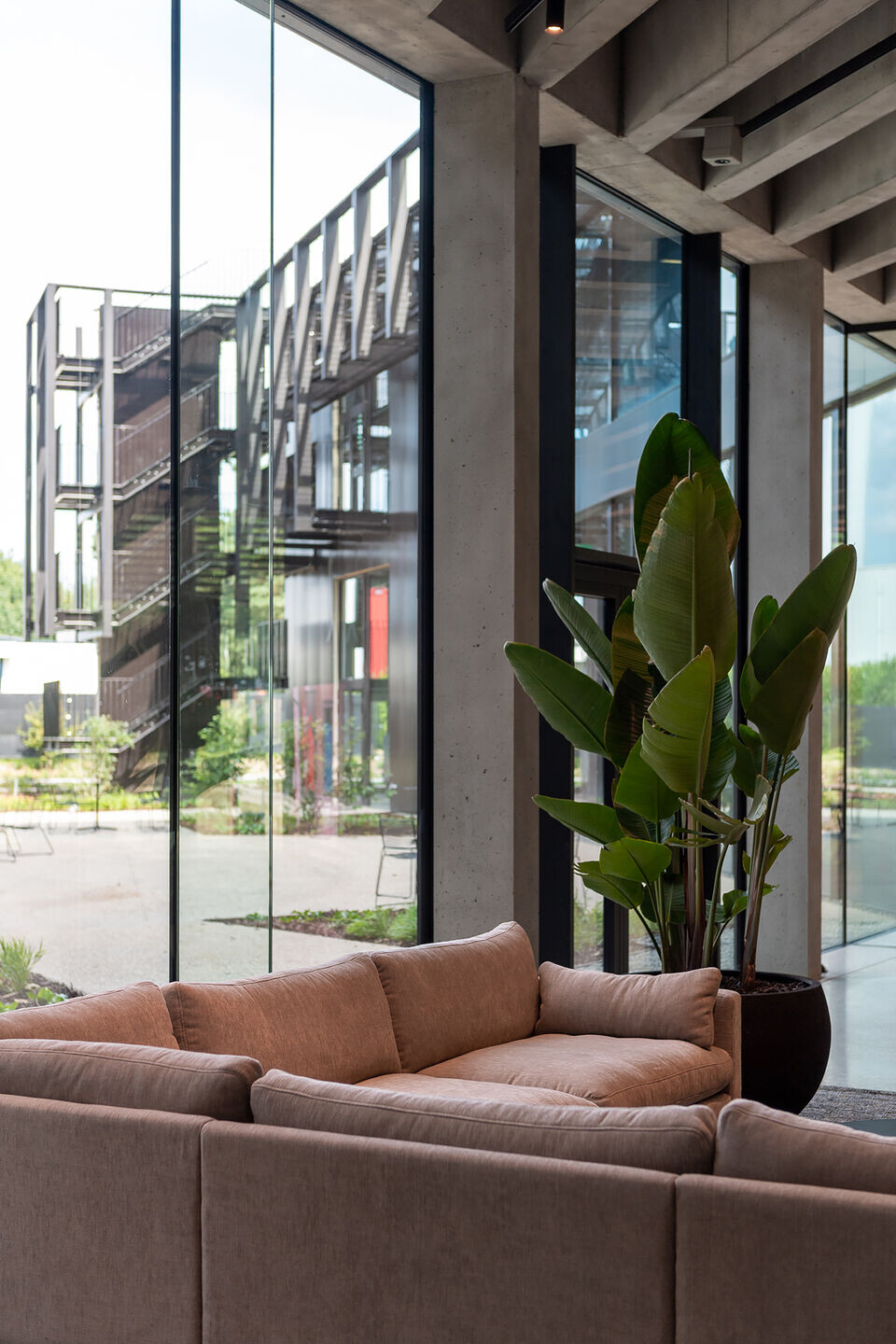 In the architectural concept, the choice was made to emphasize the access to the office site by means of a large canopy. From this covered plaza, all employees have access to the office and parking building. The canopy and its inviting feeling continue in the ground floor program of the office building which is conceived as a large lobby/foyer, a network of spaces that bring people together. On the ground floor, a large auditorium is provided for 75 people. From the first to the fifth floor office spaces are provided for the various departments within the company. The top floor is conceived as a multifunctional space, including a beautiful panoramic view of the green surroundings.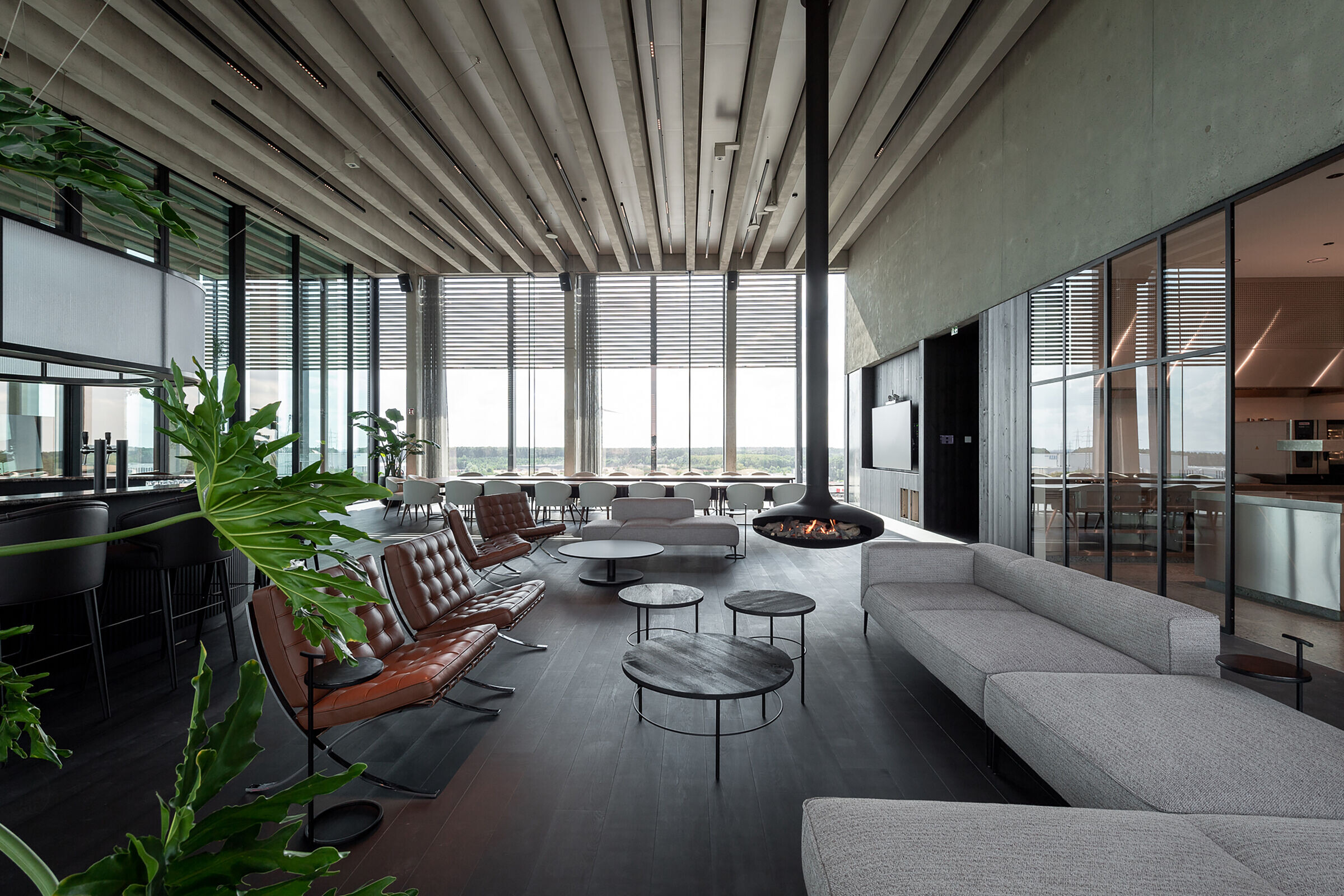 The outer shell in concrete and glass is flanked by a steel facade with strategically positioned horizontal shading blinds that not only provide a pleasant interior experience but also make a valuable contribution to the overall appearance of the building. The black facades and tall windows are a nod to the region's mining past. In addition, the strength of the logistics sector was incorporated into the design as much as possible, including ceilings with concrete ribs and a floor in concrete.
Given the future-oriented character of the new headquarters, much attention was also paid to sustainability and energy efficiency. Windmills and solar panels already provide sufficient electricity. With the help of heat pumps, the self-generated green energy is optimally used for the heating and cooling the building. The well-being and comfort of our employees is guaranteed by opting for high-quality climate ceilings. Passive cooling, rainwater recovery, green roofs, biodiversity... these are all choices that maximize sustainable logistics.