The creation of the new headquarters was necessary for Samolet to implement a hybrid work schedule and provide employees with a variety of workspace formats. The new office features a large number of collaboration areas, meeting rooms, common spaces, and separate spaces for individual work. Thanks to its flexibility, the office adapts to the specific tasks of project teams and allows employees to choose the most comfortable place to work.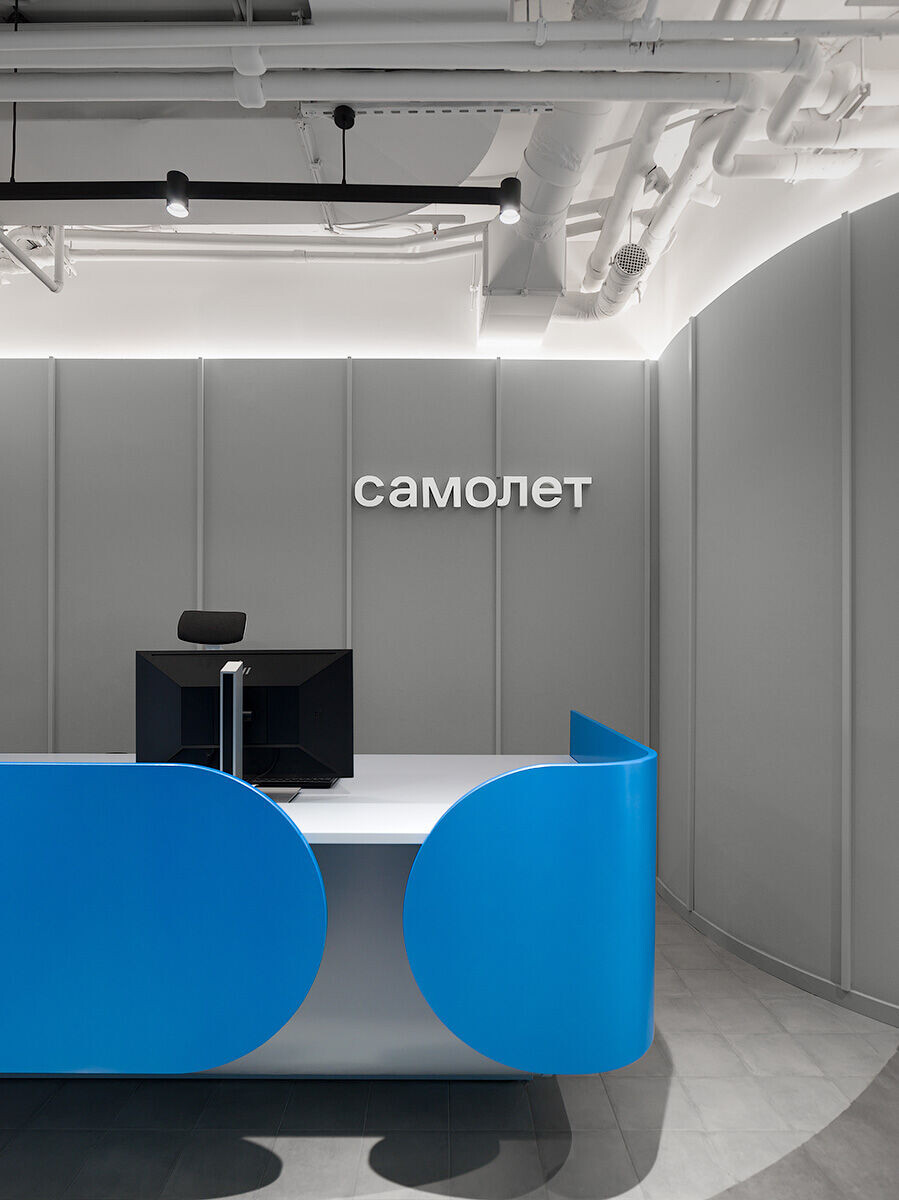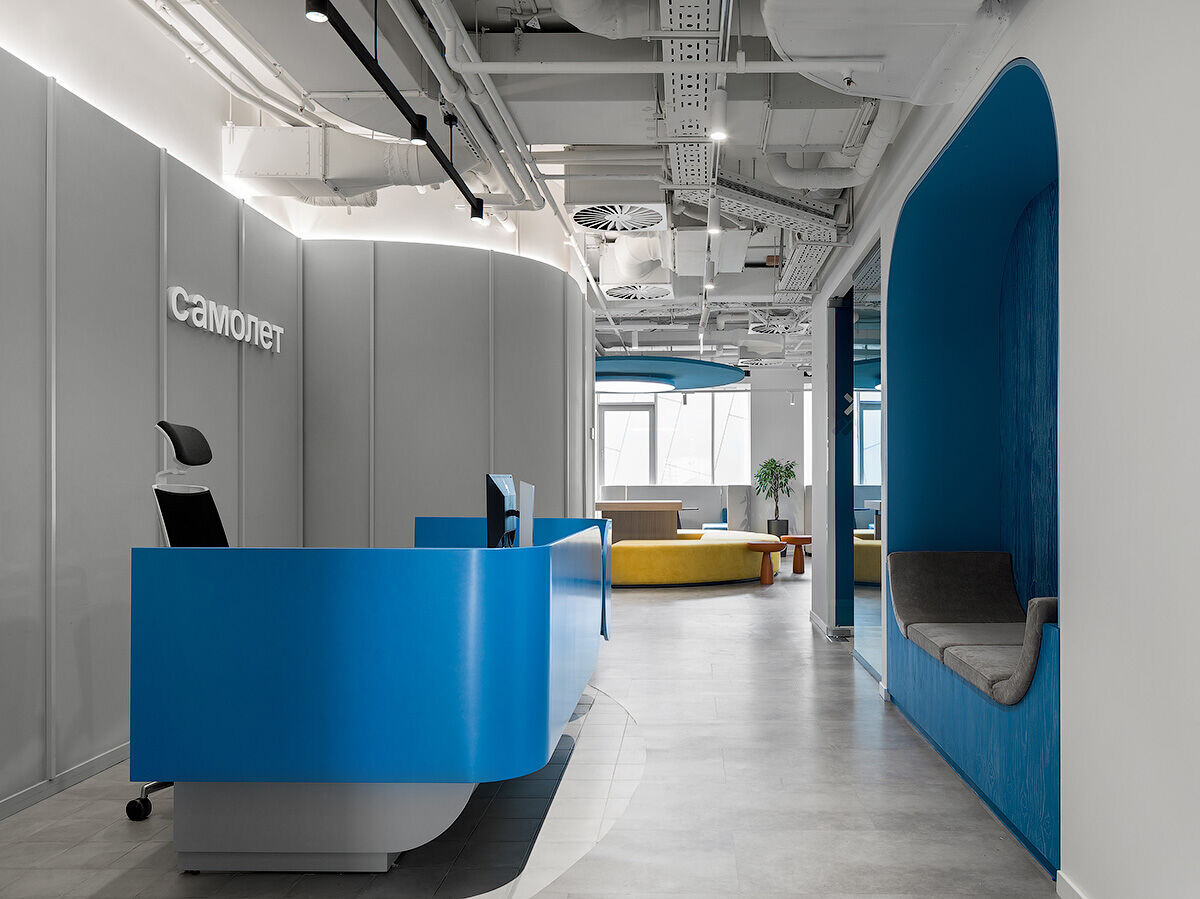 The office has a dynamic character: from different viewpoints the interior is revealed in different ways. Non-standard furniture solutions combined with individually designed lighting elements create color and functional accents. A variety of colors, lights and textures brightens up the open workspace and allows each employee to switch emotionally throughout the day.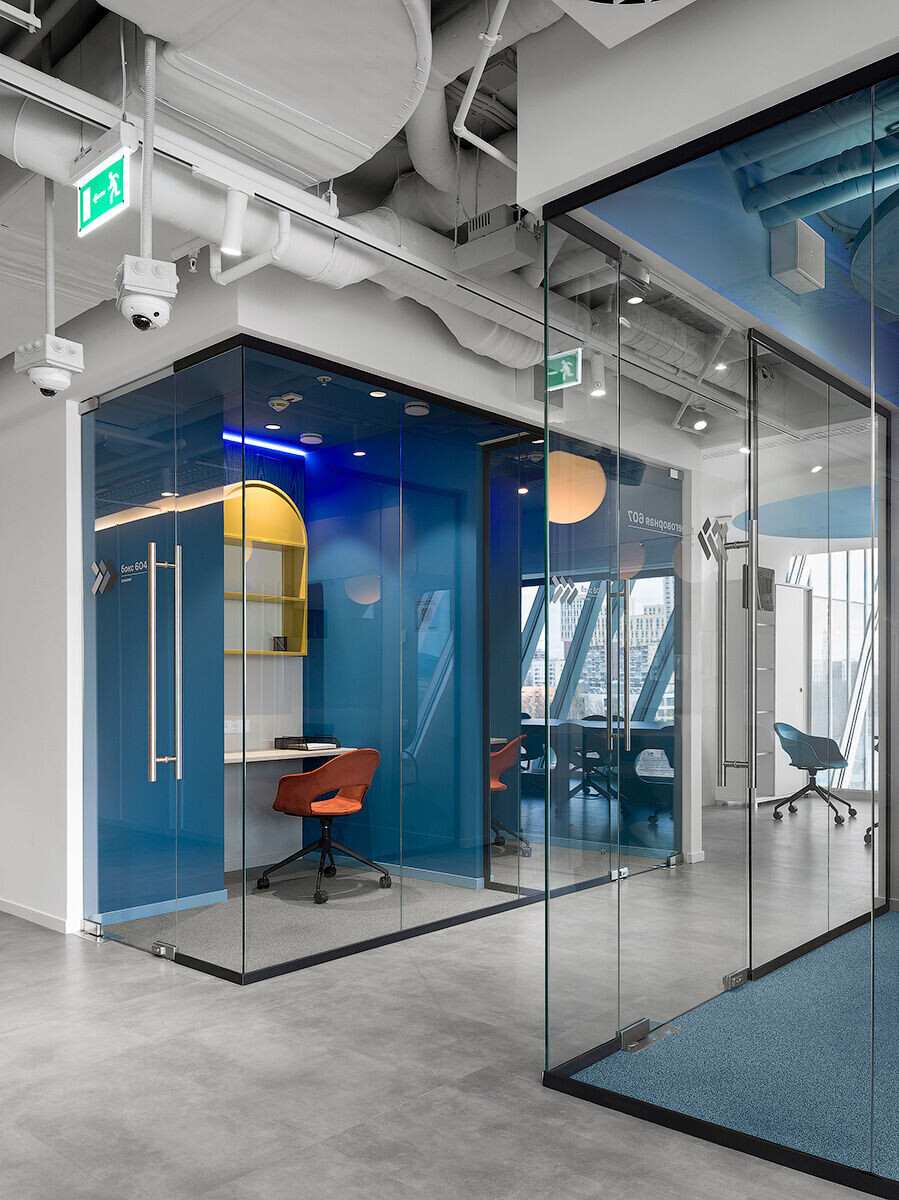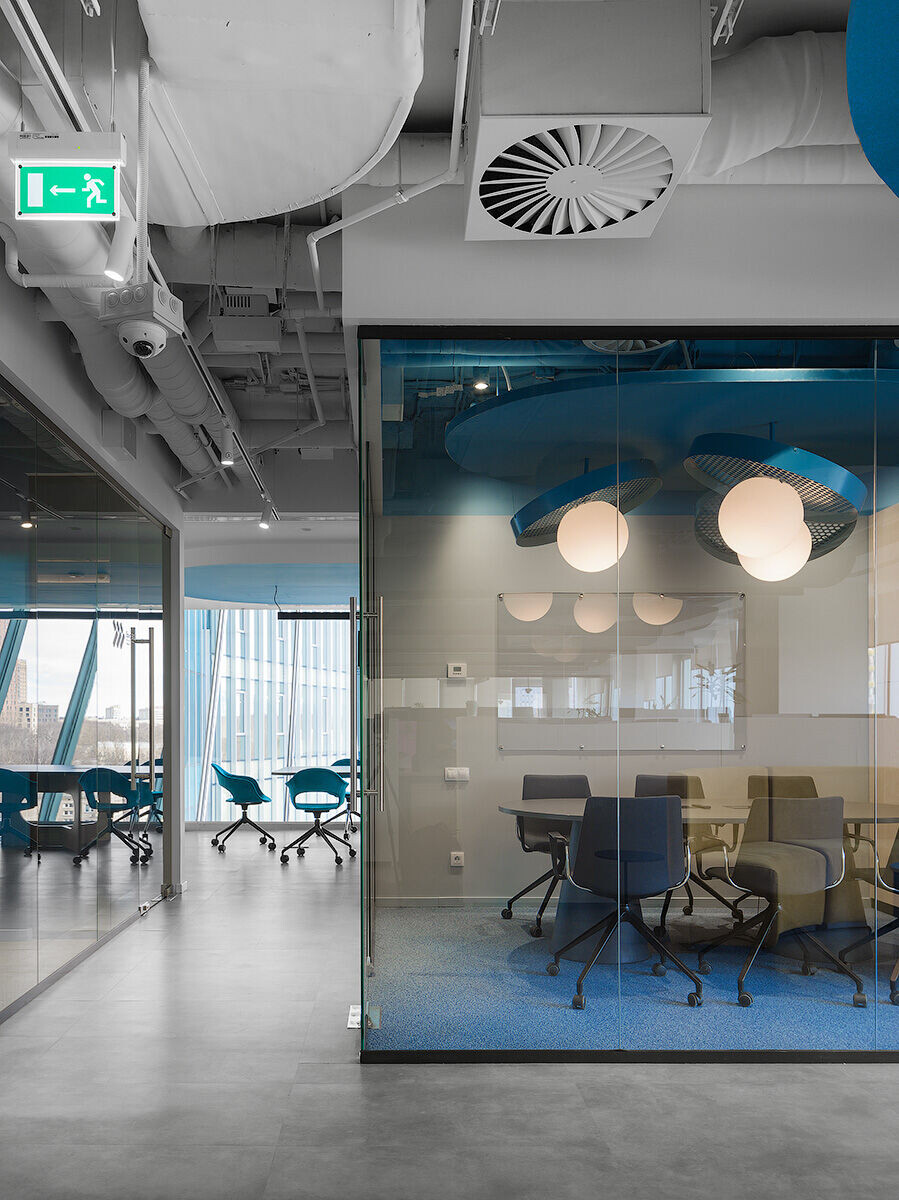 Particular attention in office design was given to the multifunctionality of each individual zone or element. Partitions are not just elements of space zoning, but also marker surfaces; noise-insulated workstations are suitable not only for telephone conversations, but also for concentration and individual work. The lounge area transforms into a space for brainstorming. All decoration elements have their own message and own purpose.
The main design task was to convey the modern spirit of Samolet and its desire to keep up with the times and at the same time speak to the modern generation in the same language. For this reason, the Memphis style was chosen as the main design direction, which is characterized by large geometric shapes of bright, juicy shades, complemented and balanced by the company's signature colors - several shades of blue. In addition, elongated ovals, typical of the brand, are found everywhere in the office space - these include suspended metal lamps, and the shape of the reception desk, and marker coverings on the walls. The central area of the space has a complex shape that opens up differently from each corner, which significantly improves the visual characteristics of the space.