What used to be the laboratory of medicinal manufacturer Norit, at Textielweg 15 in Amersfoort, has now been renovated.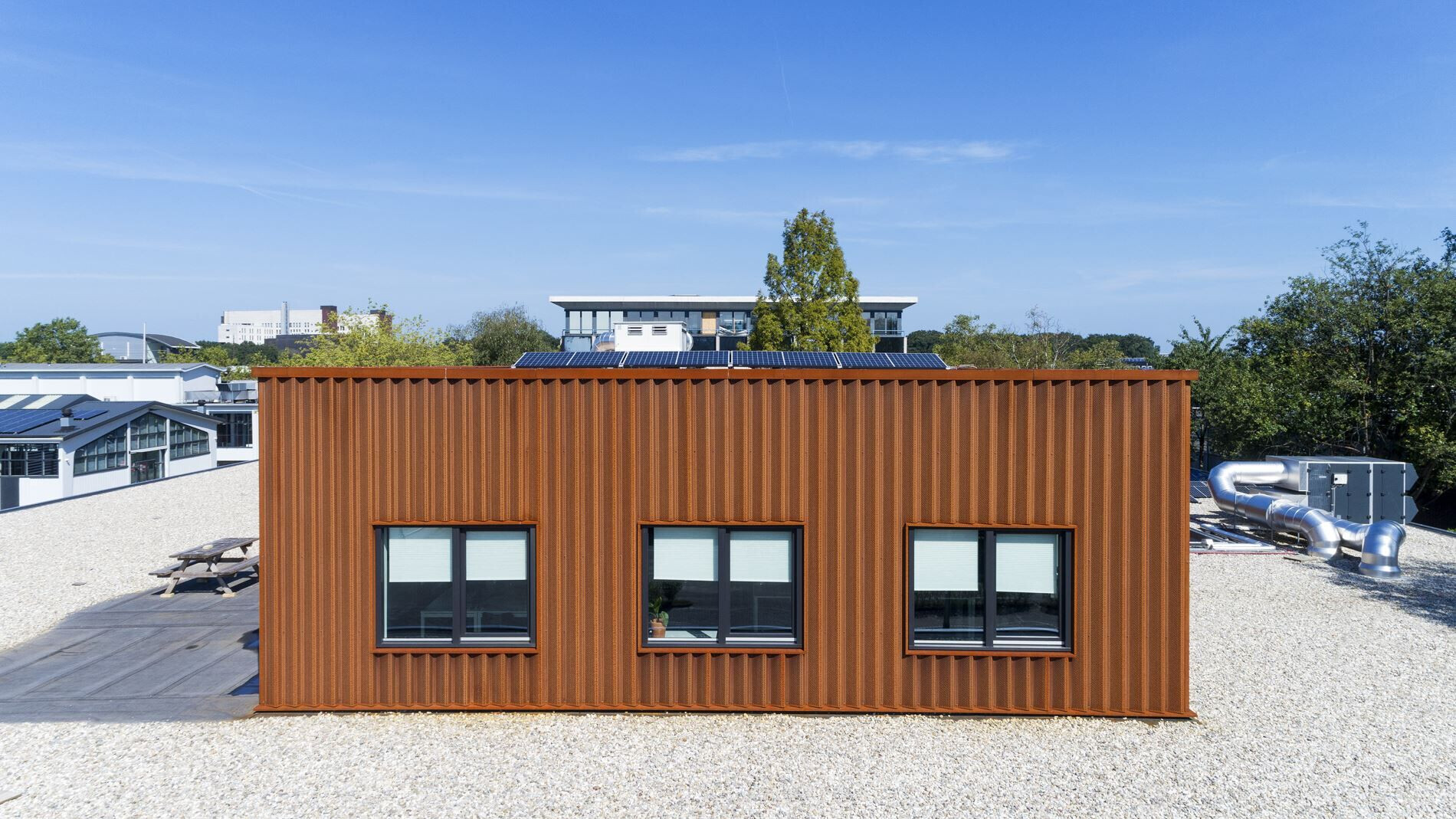 HelloFlex, a professional employment agency with a lot of knowledge and experience in the flex industry, is now located here. After being located in Hilversum for 12 years, after considerable growth, the step was made to more space and a special meeting place.
Part of the building has been provided with extra space, the use of insulated sandwich panels and a special weather-resistant steel profiling has made it a unique extension.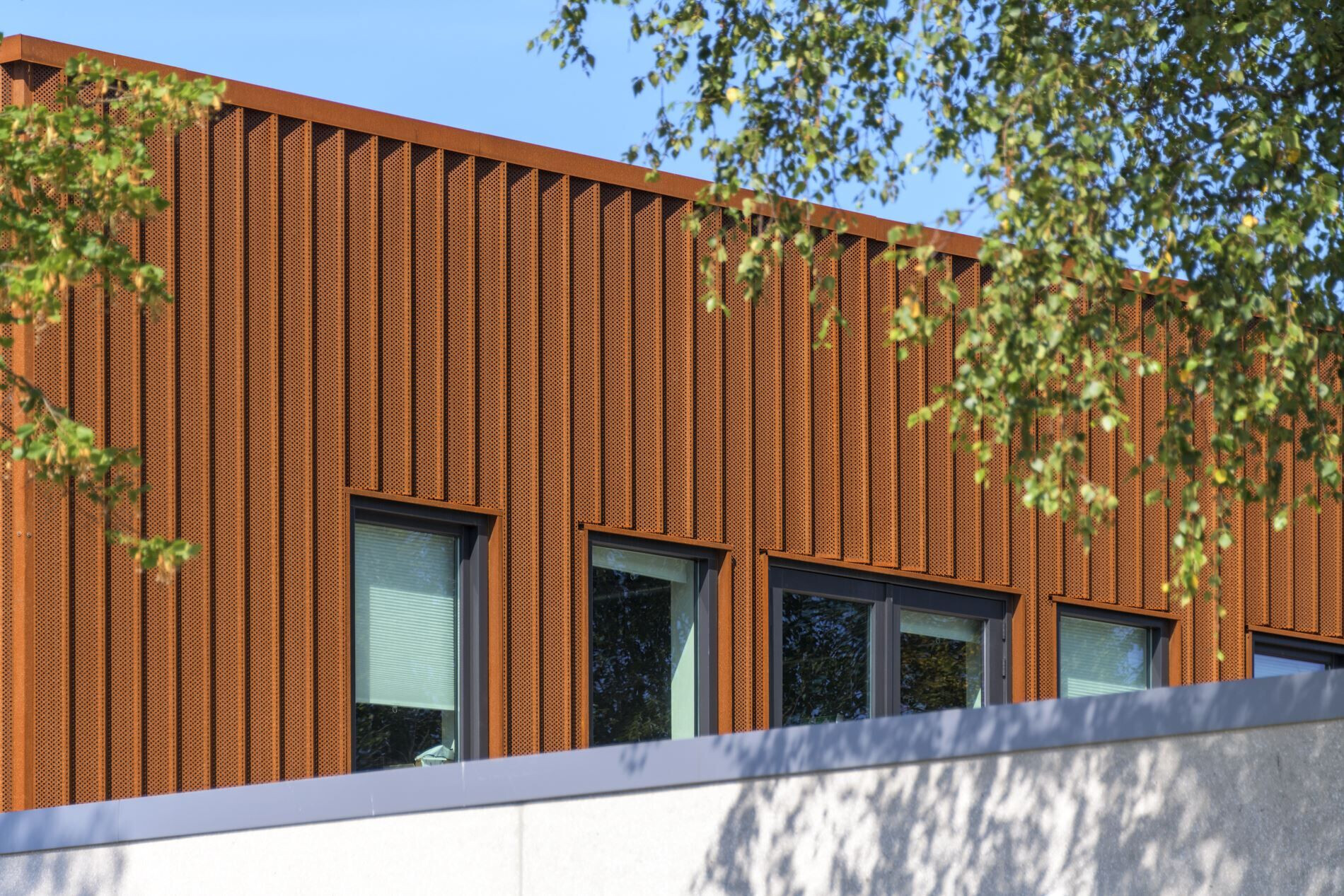 The facade consists of ArcelorMittal Construction's Mascaret profile with a specially designed perforation.
ArcelorMittal Construction
System: Mascaret
Material: weathering steel