The project is located in Qingpu, Qingpu is a city of History, Culture, Nature, Canals and Lakes, all this elements define the surroundings and so will happen with our project. On the west side we have the main access, this is due to a secondary road, with less traffic will make in more convinient. The main access is located on the secondary road, less traffic = easier accessibility. And opposed to that one the secondary access, BOH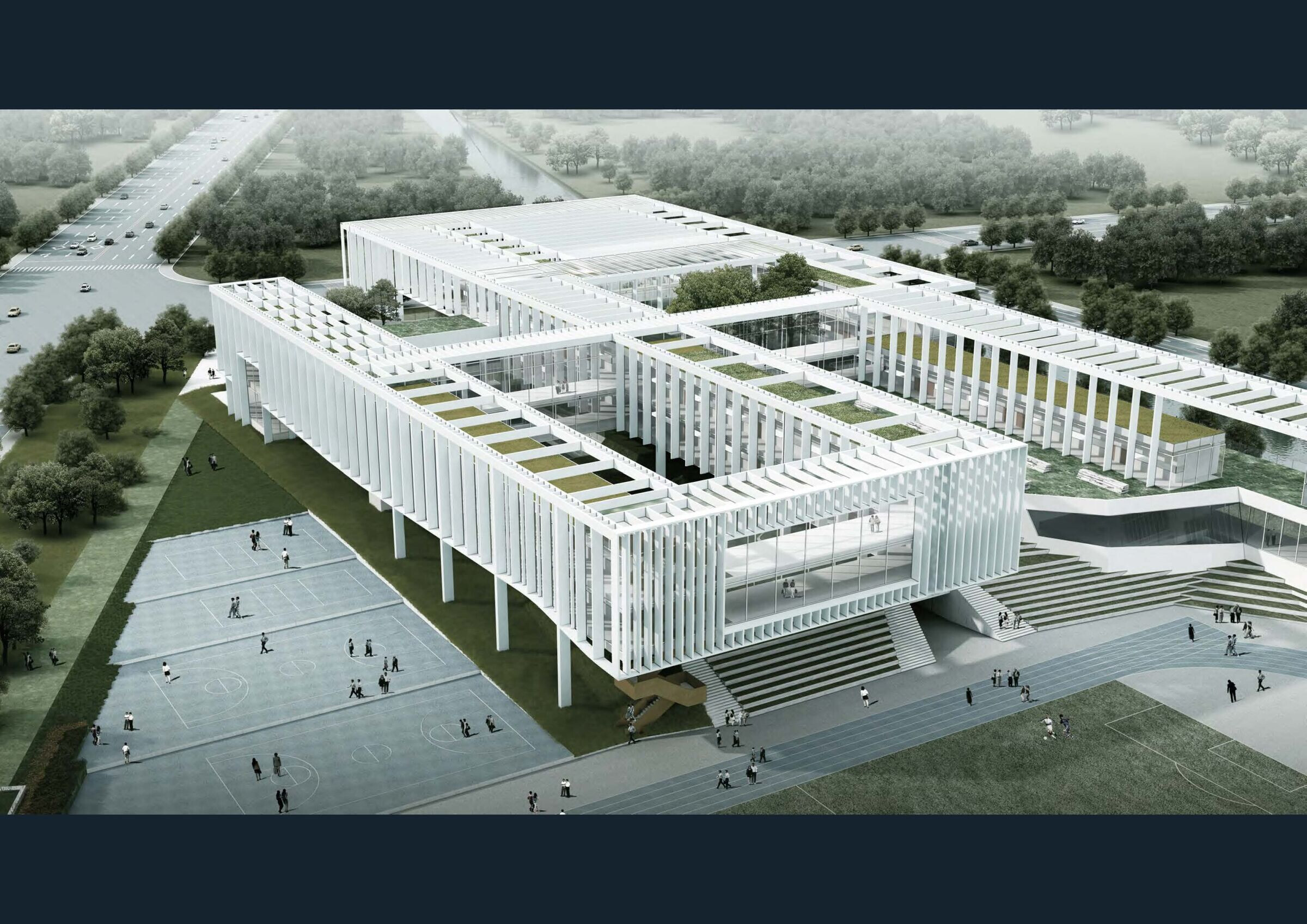 Our site is surrounded by three roads, east, west and south, therefore we will open our school to the north views, to the canal vies, incorporating them into our project, bringing the canal, water, into the school, making the Qingpu traditional canals landscape part of our project.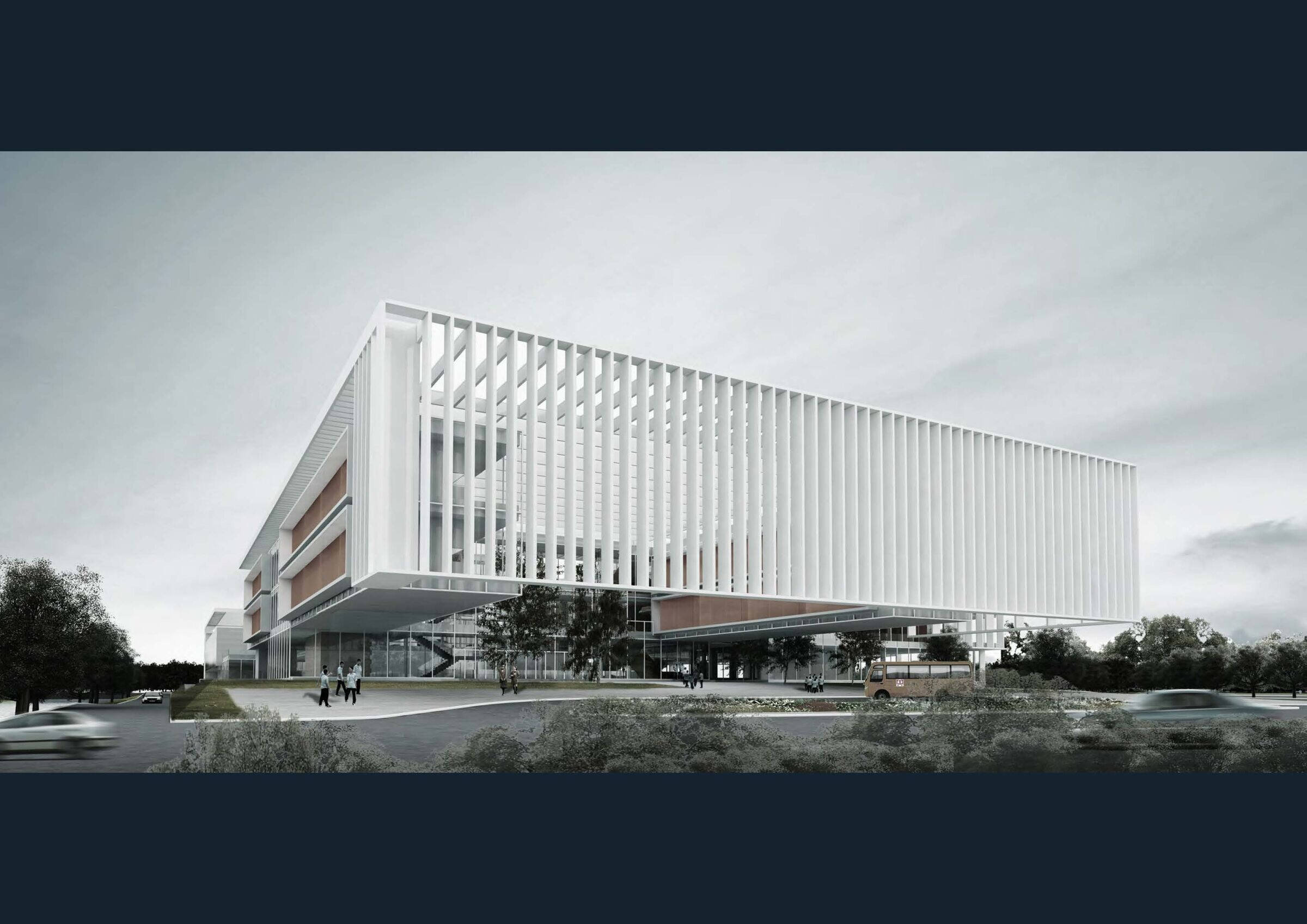 The project is formed by the sum of two opposed but equally necessary shapes, orthogonal vs. dynamic. hard vs. soft. noise vs. quite. still vs. movement. built vs. void. structure vs. water (nature), study vs. leisure… yin yang.
This built vs. void will create a series of courtyards, different shapes, different heights, different vegetation… different identities. Providing different answers to different needs.We grab our basic forms, and we cover them with a second skin, this way we create a new quality space, an outdoor space while it's still sheltered. We don't stop here and we go one step further: we take our original form, first floor, and we lift it! creating an open space, outdoor areas on most of the first floor.
This way we create a new space were the students can interact, learn from the playground.
Our site is completely flat, in order to create movement we rise the first floor (2.5m half floor) and push down the site 2.5m. This way we create a new extra layer, new extra level, that it's again almost completely open.From almost everywhere in our school you can relate to an exterior place, and outdoor area to relax, play, learn…
The first two levels (L0 and L1) are public levels, giving the opportunity to be used by the community if needed while the school is closed.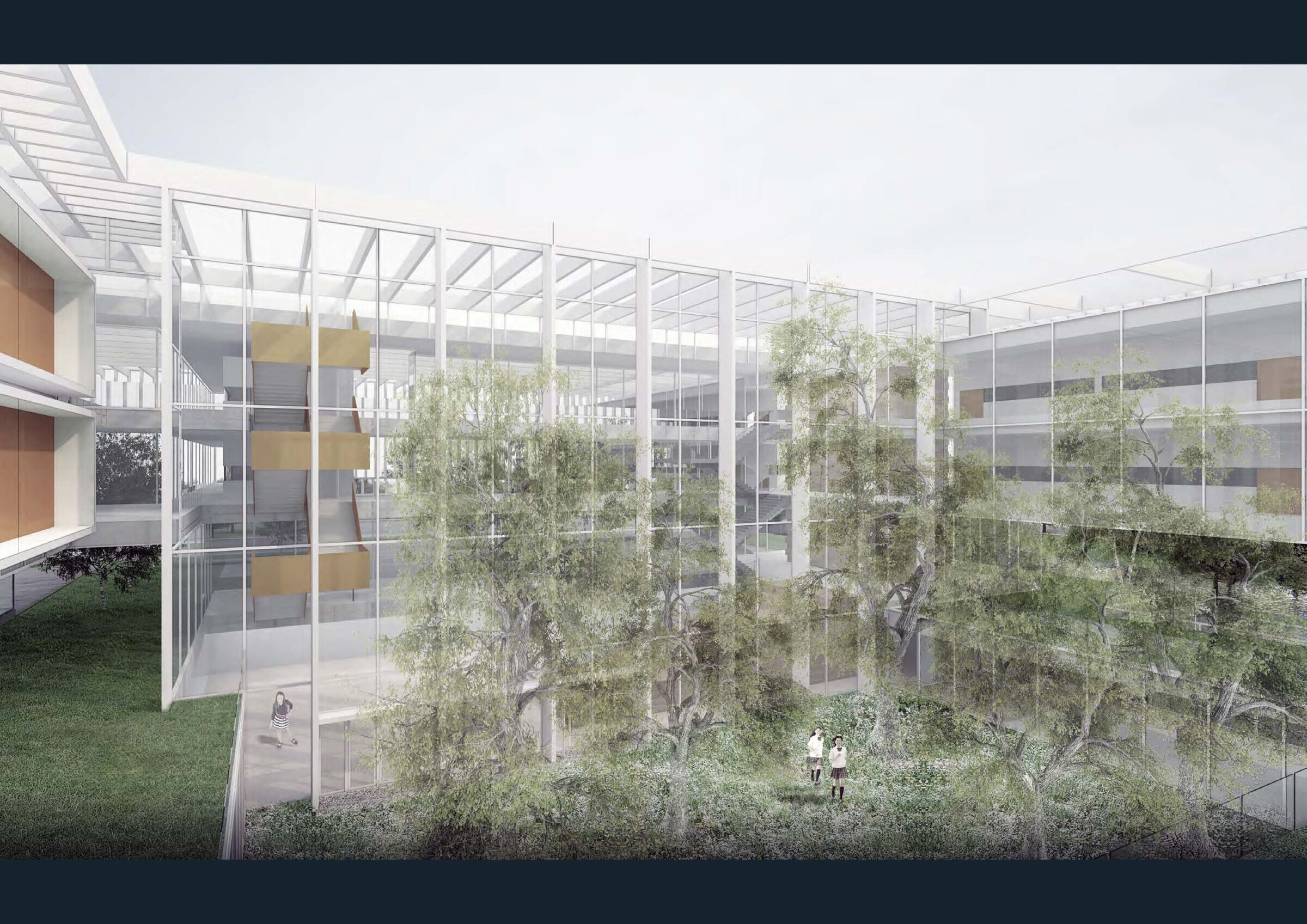 The second two levels (L2 and L3) are private leves, this is where the classrooms are located, this area requires maximum privacy and independence.
Here we can see the amount of green areas in the ground floor (L01) almost the entirely site is turned into green or open spaces = maximum usability. Even on top of the library and on top of the basketball court we have green areas. The rooftop is used as a garden, where students will plant different kinds of plants and learn from the circle of life.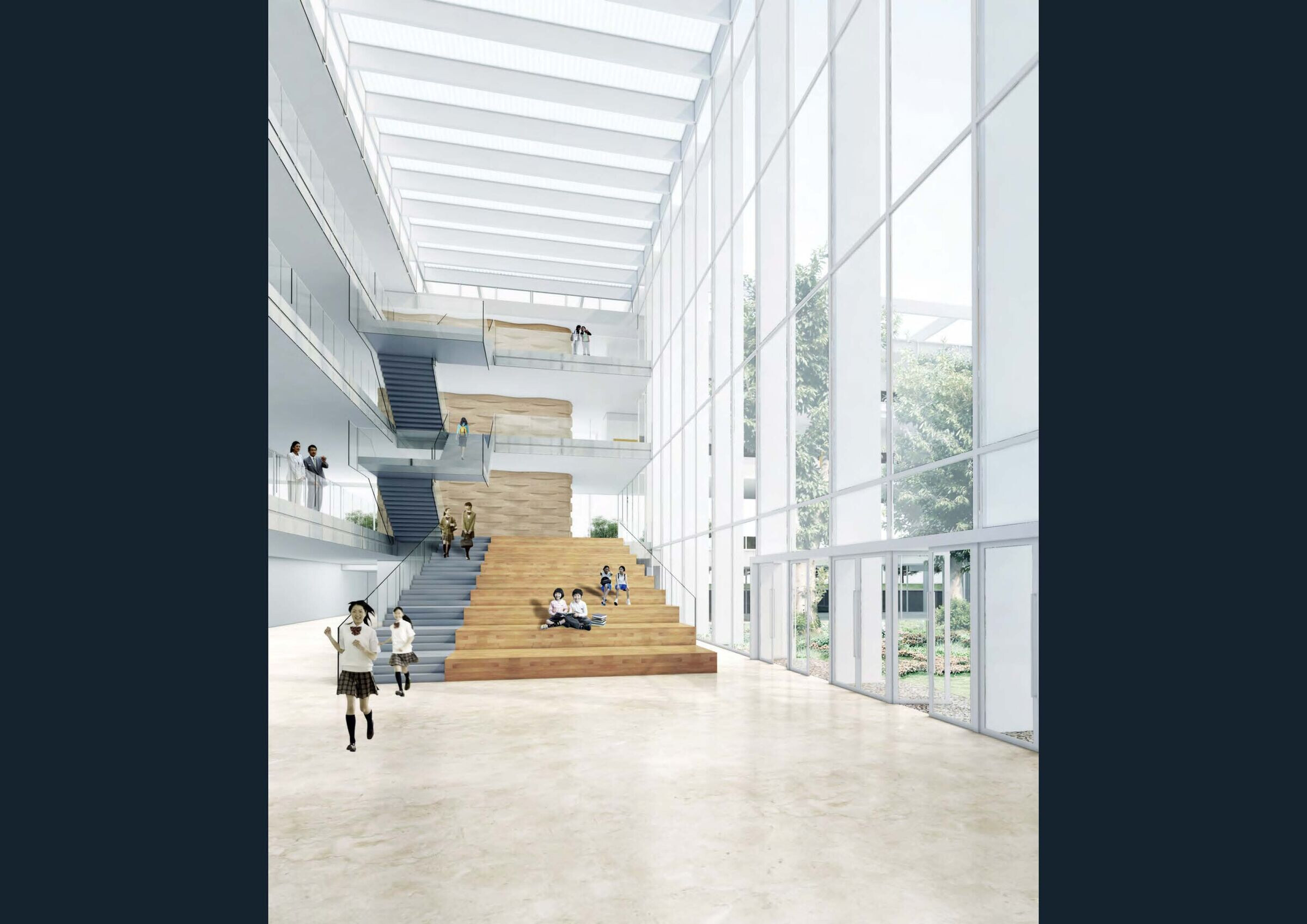 In the sections we can see who the ground level rises in order to host the extra layer (L0). We can also observe how most of the horizontal areas have an outdoor usable space. Different heights on different courtyards give more options to the students.