Hilverdaflorist Offices, The Netherlands
- Structure coated linarte façade sections. -(Straight Even 25).
Linarte Wall cladding.
With Linarte, façades or façade sections can be finished to create a sleek whole using vertical profiles in various designs, both inside and outside. Gates or doors can also be clad with Linarte, allowing them to blend seamlessly into a uniform façade.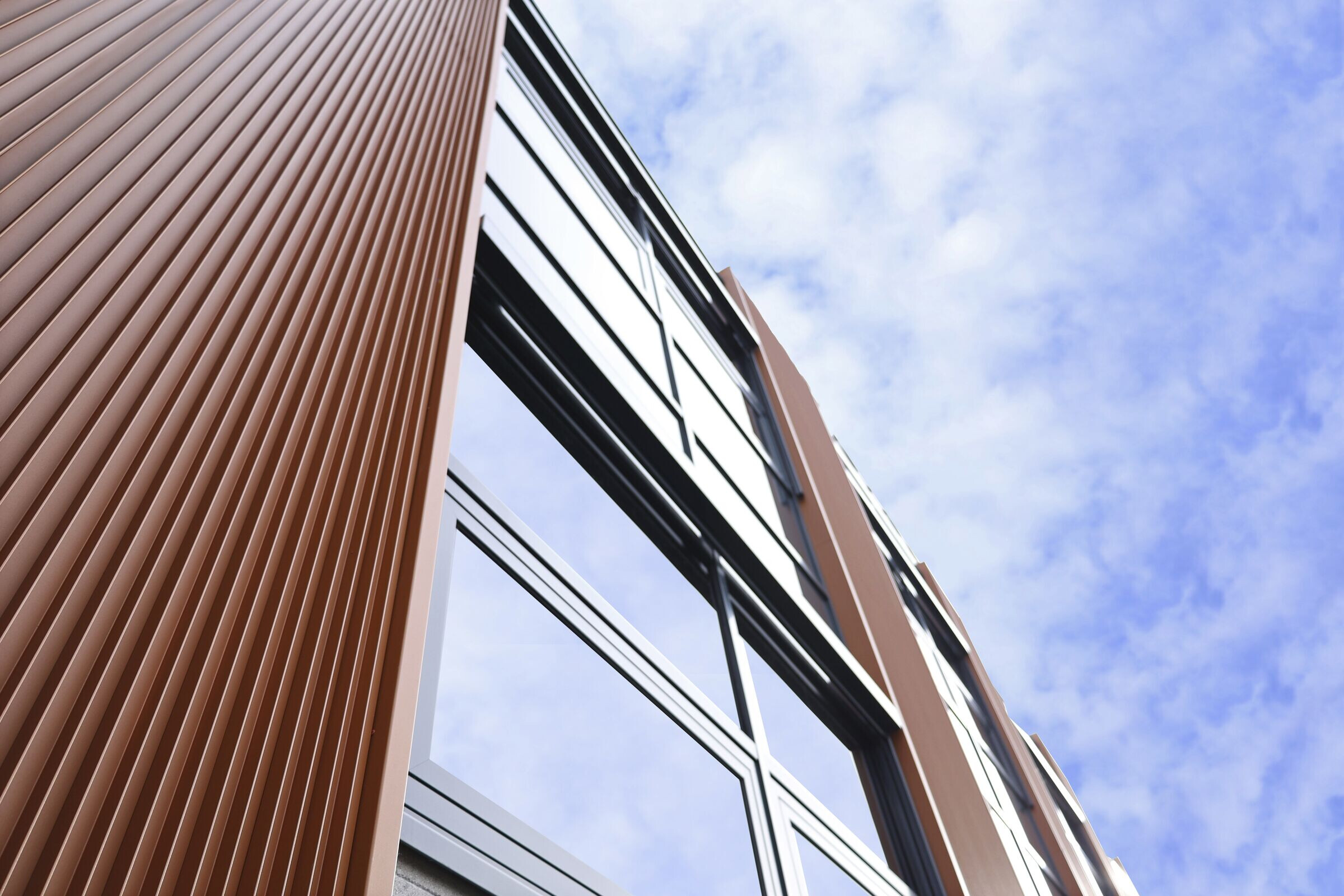 The façade system offers many design possibilities thanks to the various vertical aluminium façade panels that can be used and the integration options for, among other things, doors, lighting, logos and fire extinguishing facilities.
Linarte is available in virtually all finishes, such as RAL, NCS, colour anodised and structure coating.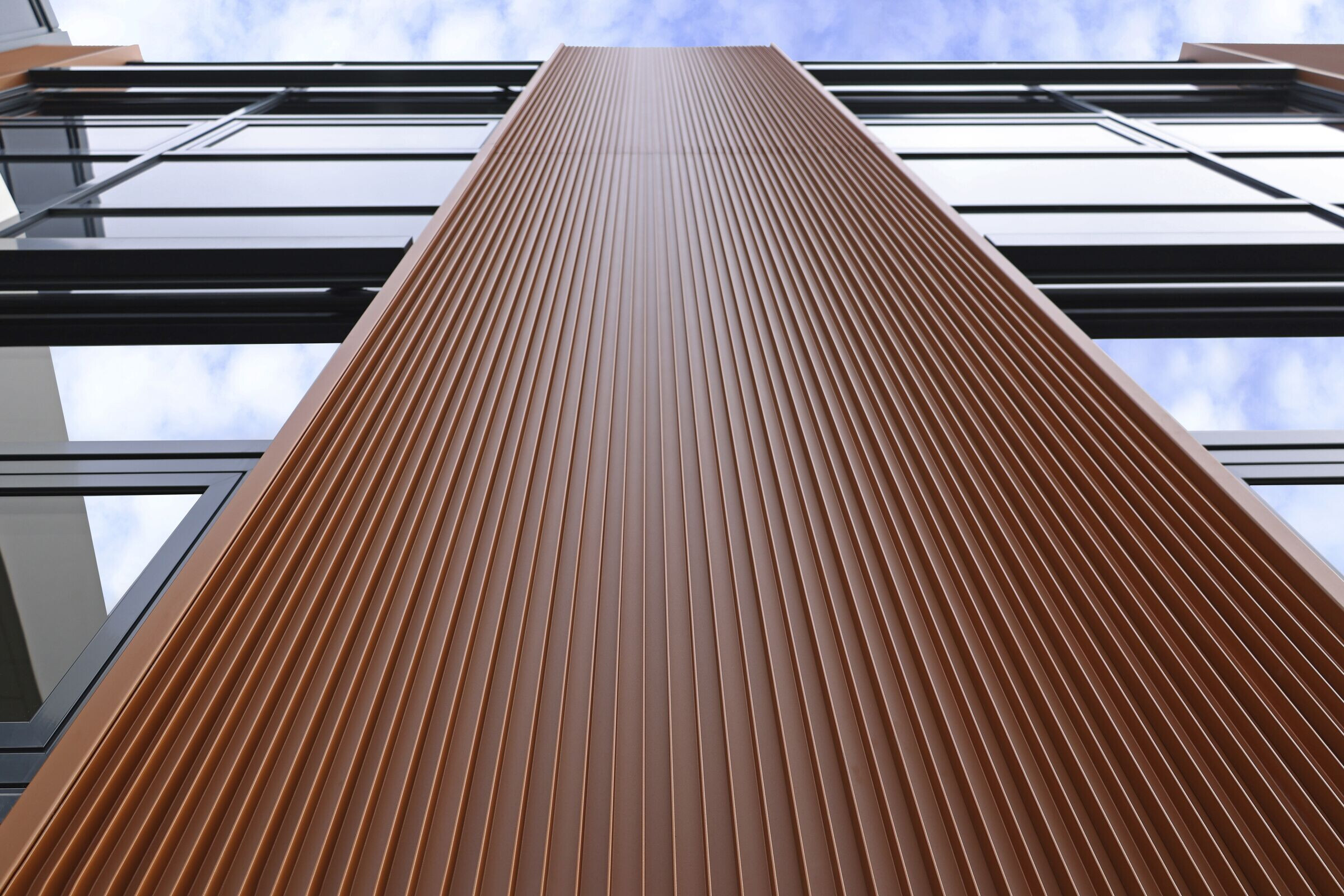 Models:
The façade system consists of individual aluminium profiles that are available in various designs and can be endlessly personalised with wood infills or LED strips.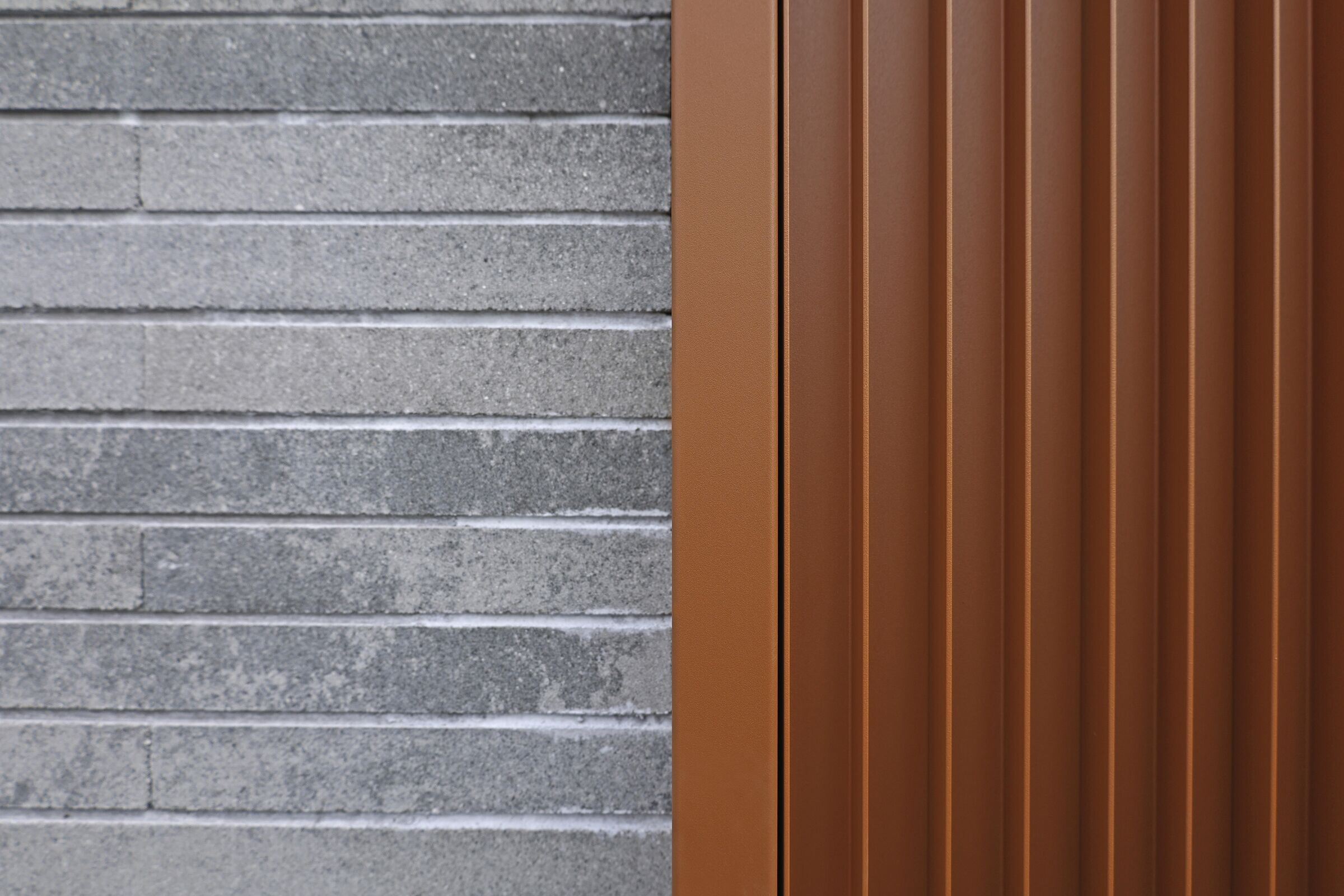 Photographer: Rick Bongers.