Situated behind Kwun Tong Promenade and set within the industrial area, Hoi Bun Road Park is read as an urban sanctuary in a dense district. Flanked by the Flyover of Kwun Tong Bypass and the major traffic road, this urban park works as a connector that mediates a piece of nature in the midst of the city fabric and as a promenade that allows the pedestrian flow by bridging the inner city to the waterfront.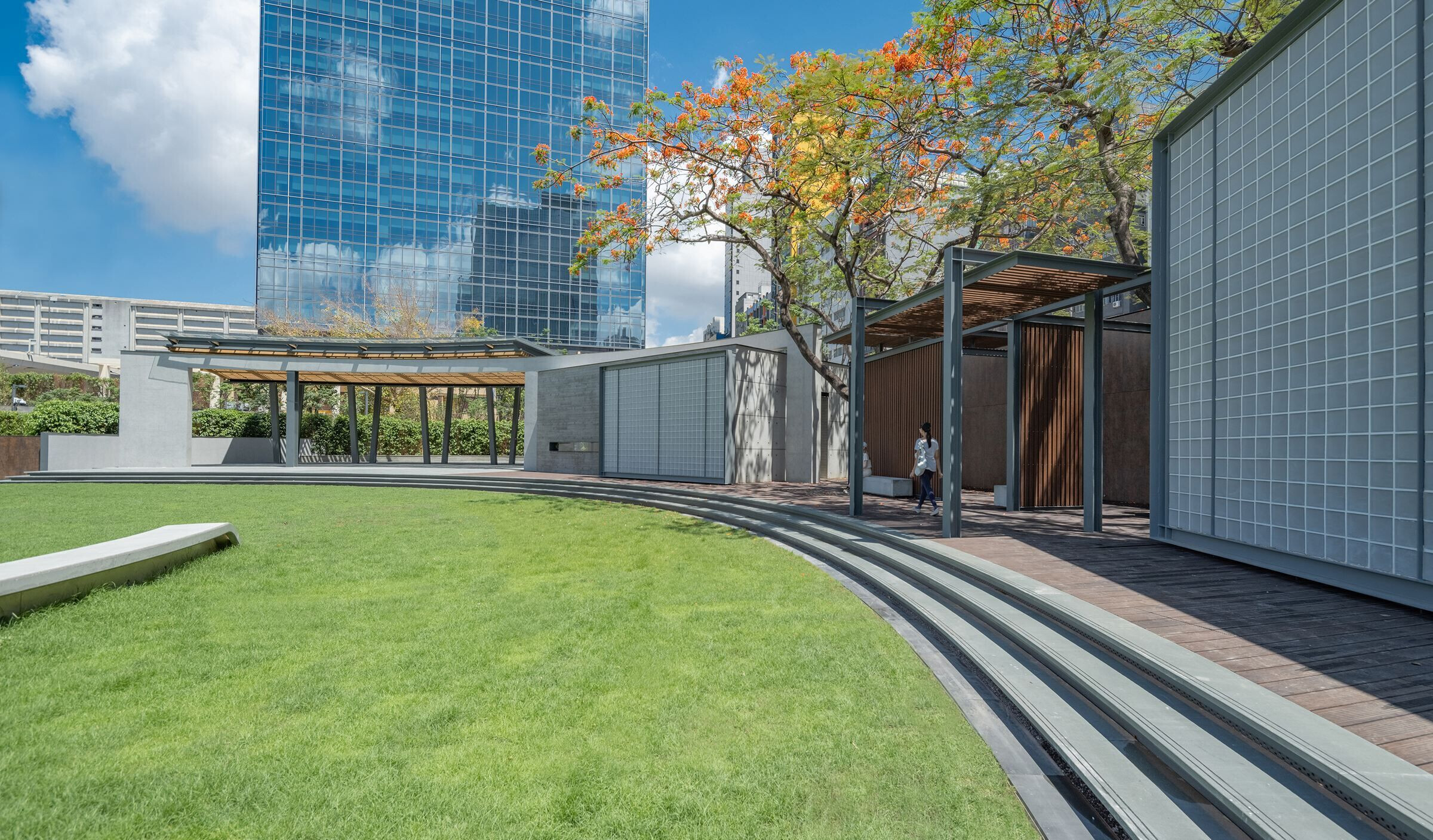 The cluster of service blocks and shelters, as a metaphor of traditional city blocks in miniature, embodies the green oasis in the form of a circular lawn which functions as multipurpose gathering space for the outdoor theatre. The structures are regarded as pavilions, situated on the garden edge to screen off the busy street as well as to manifest a theatre backdrop for the central lawn. Openings are designed at the screening structures to create dialogue between the tranquil park and the street outside.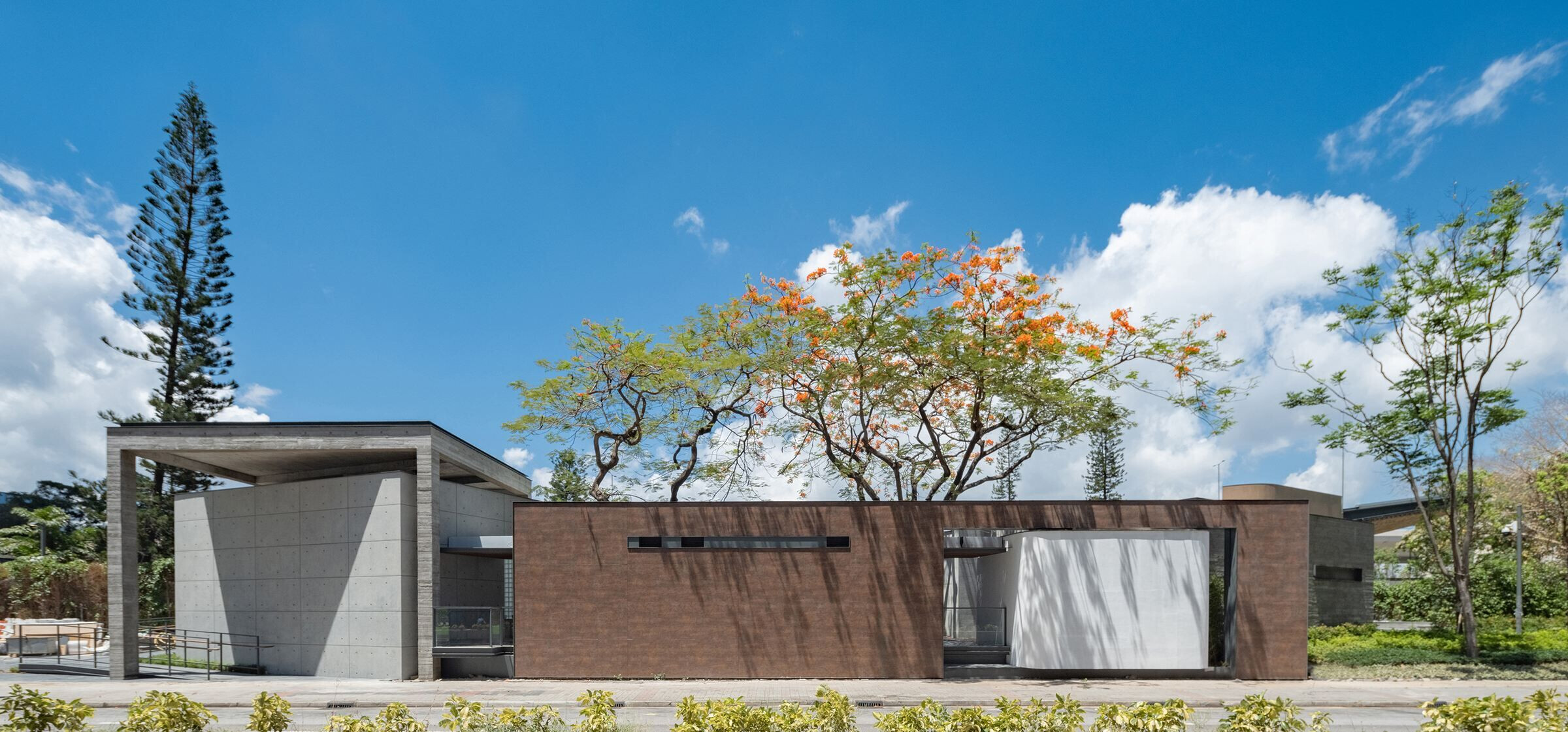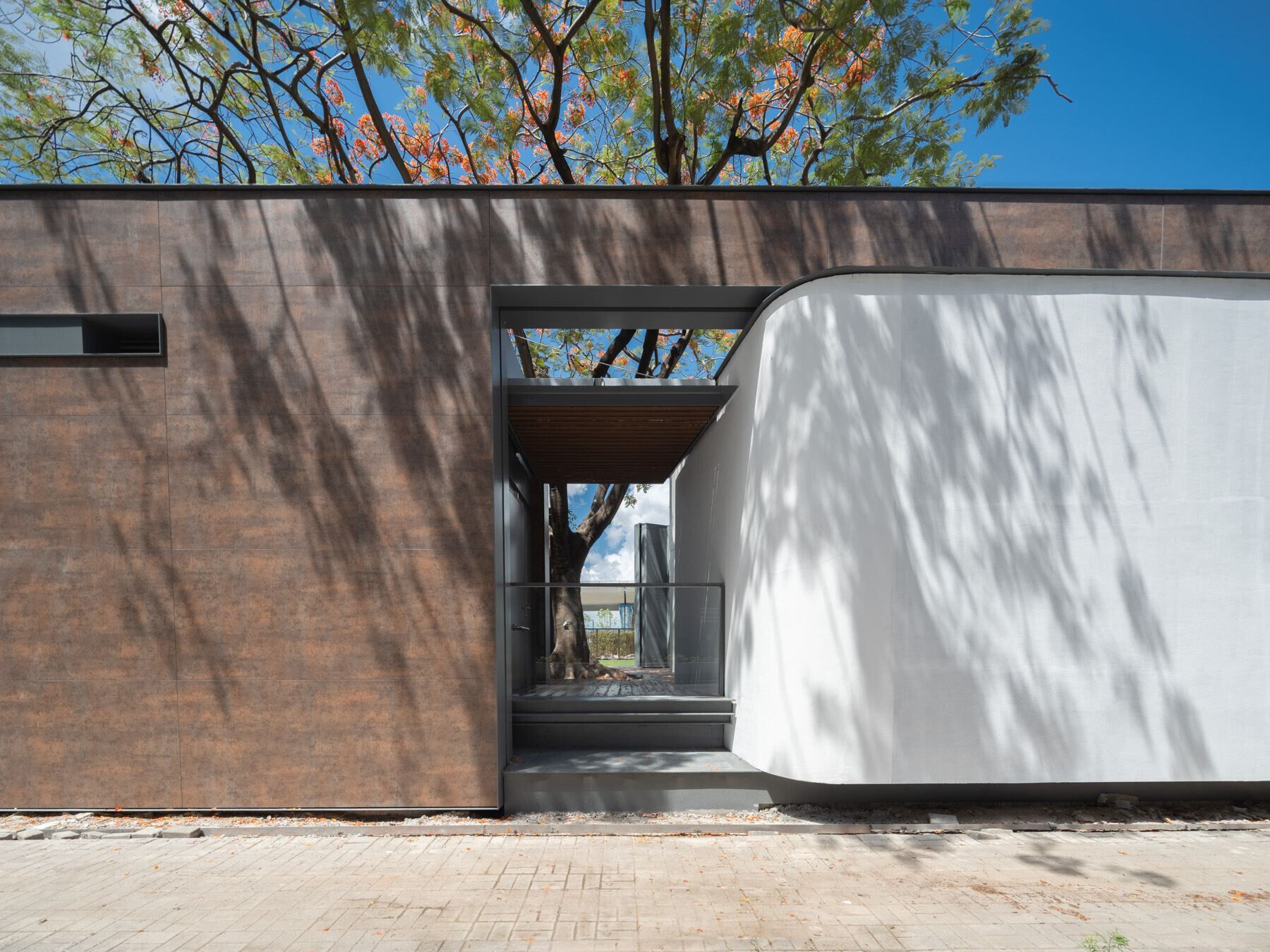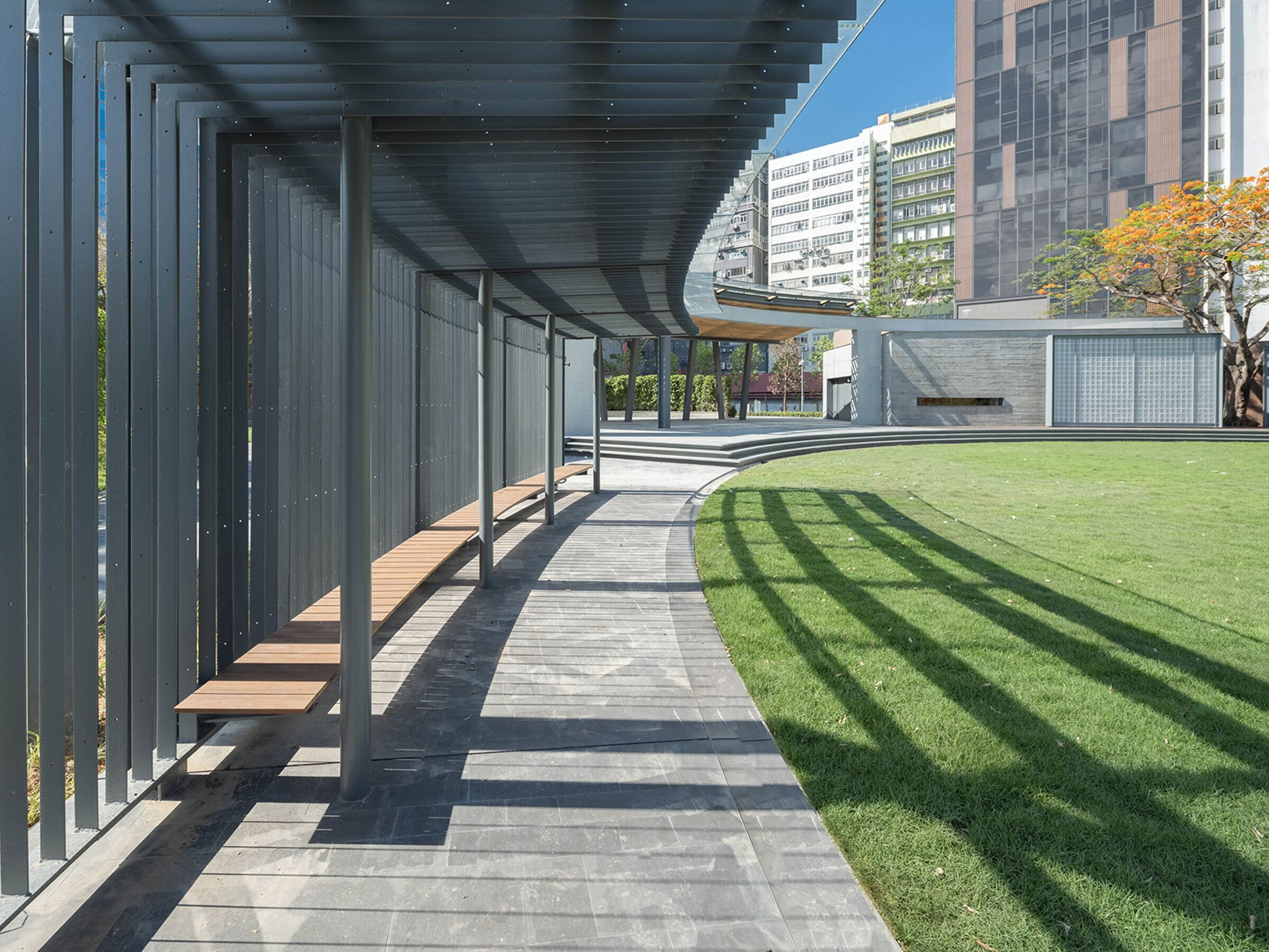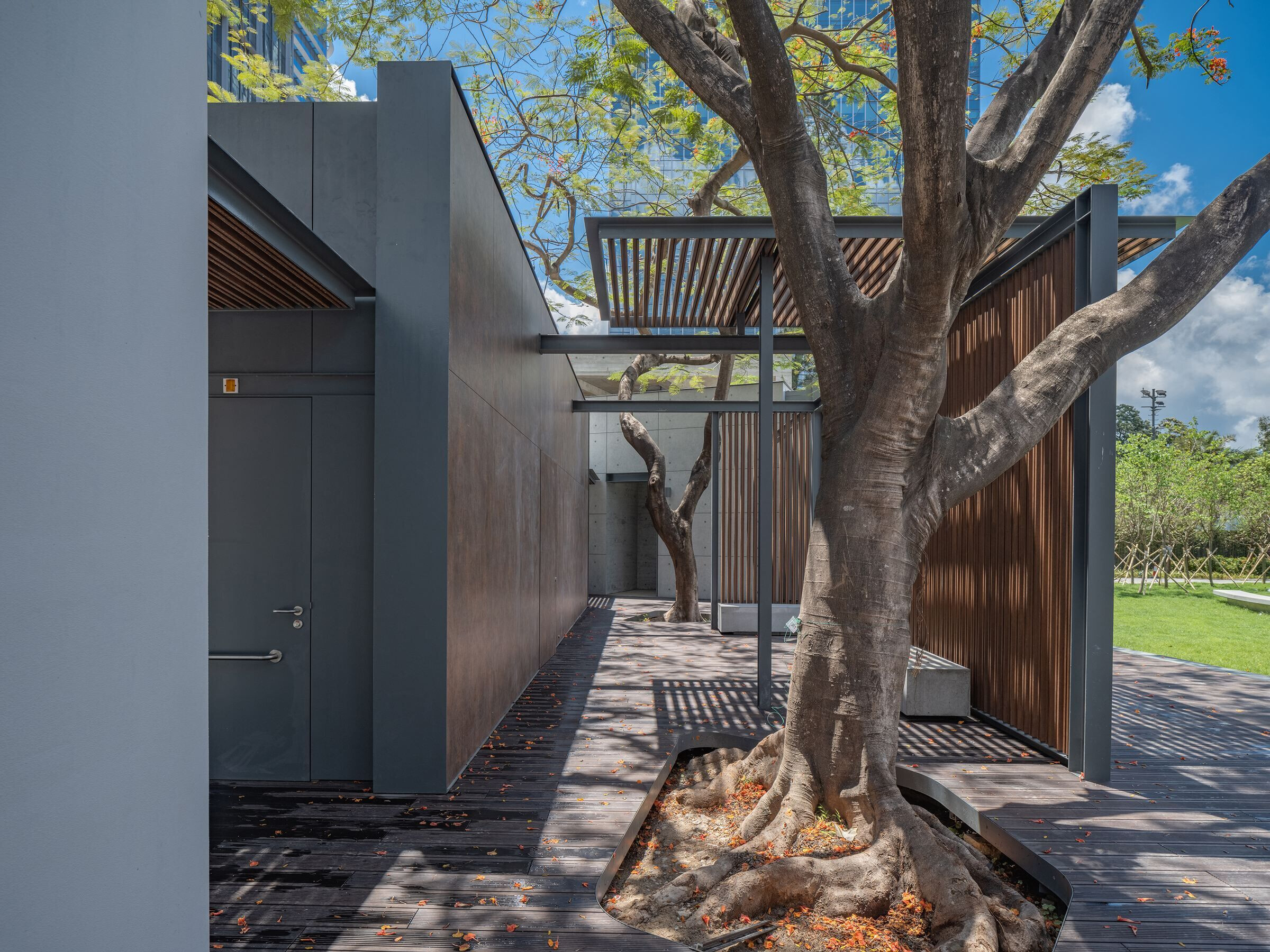 By carefully placing transparent screens and trellis within the park, different outdoor rooms of various characters are defined to allow the public to sit, to play and to enjoy the leisure at all times: Numerous activities varying from family gatherings at sitting-out areas, music busking at pavilions, elderlies working-out at fitness areas, photo shooting of the magnificent sunset views at the blossoming garden, to holding events at the multi-purpose plaza.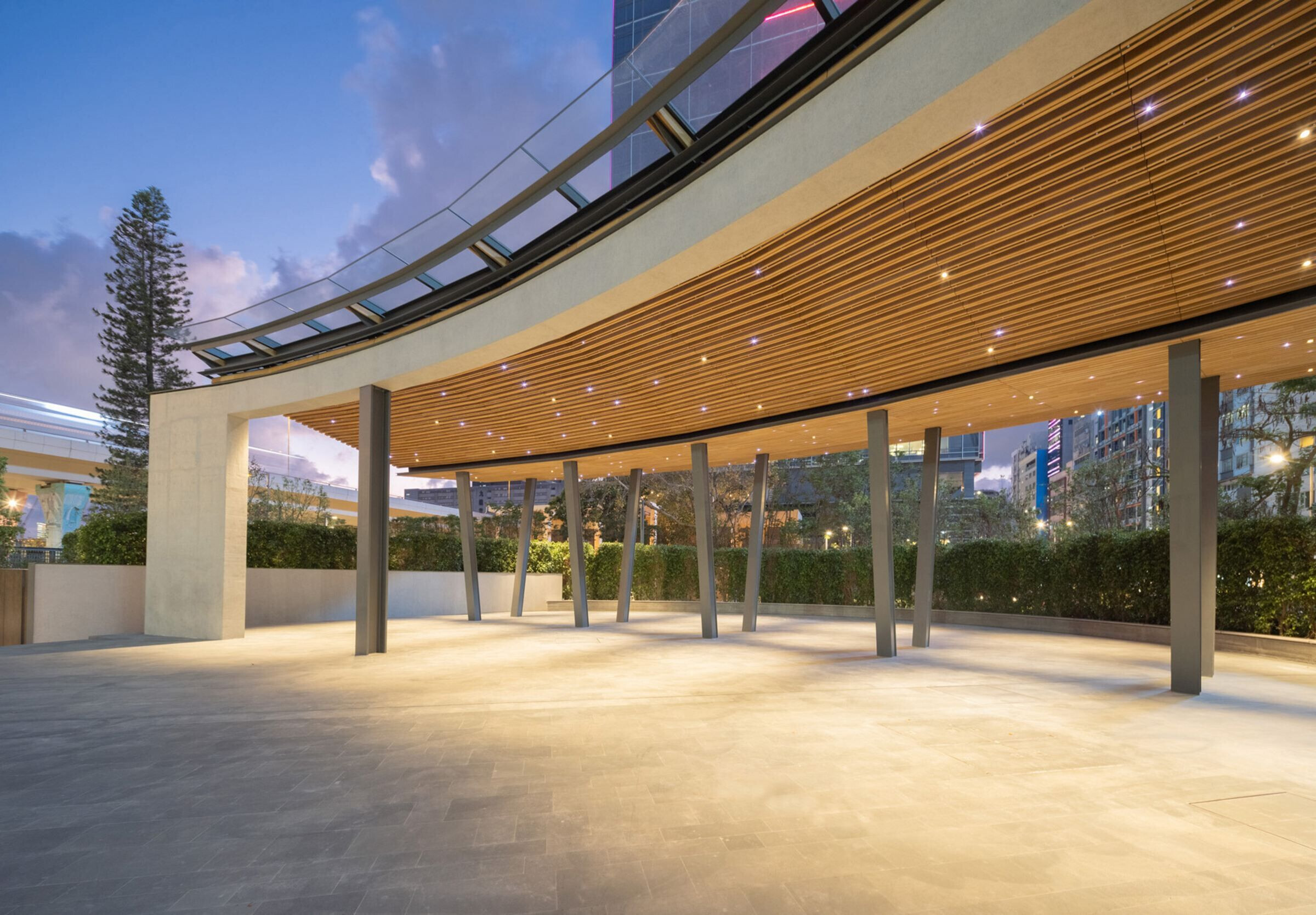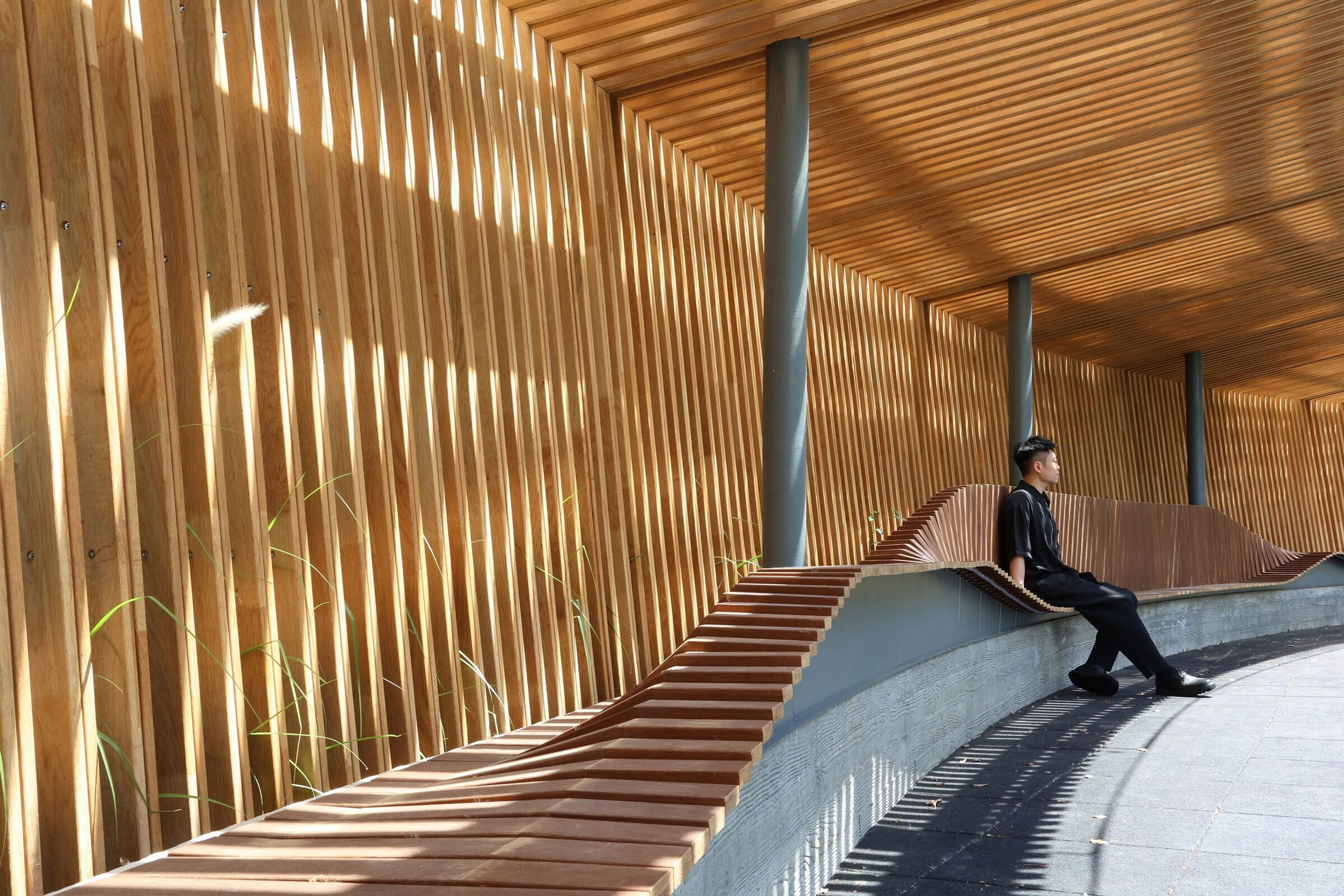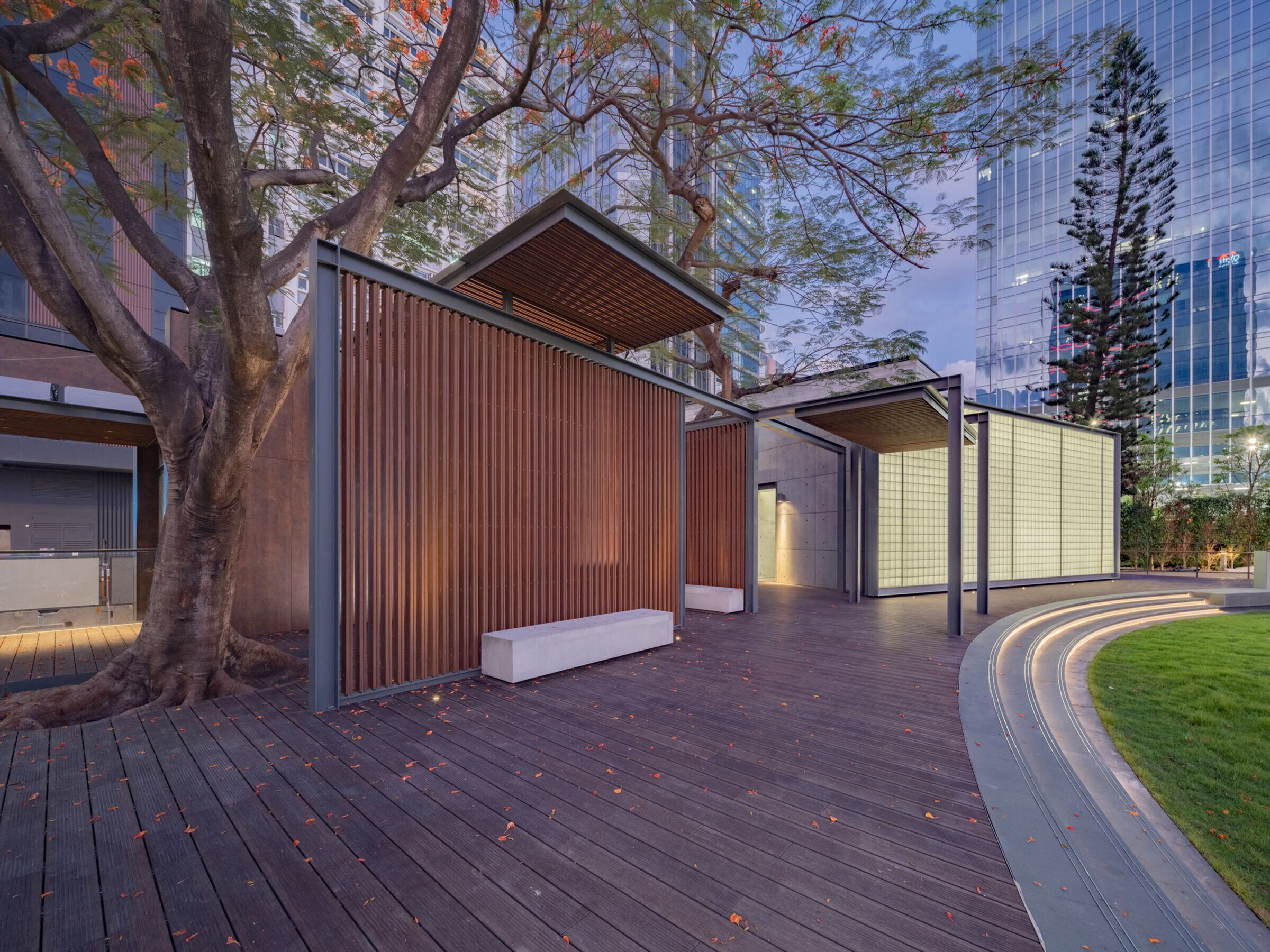 Existing trees were preserved with the new planning. Layers created by old trees and newly built architecture in the blossoming garden interlaced together to generate semi-open and permeable living spaces within the park.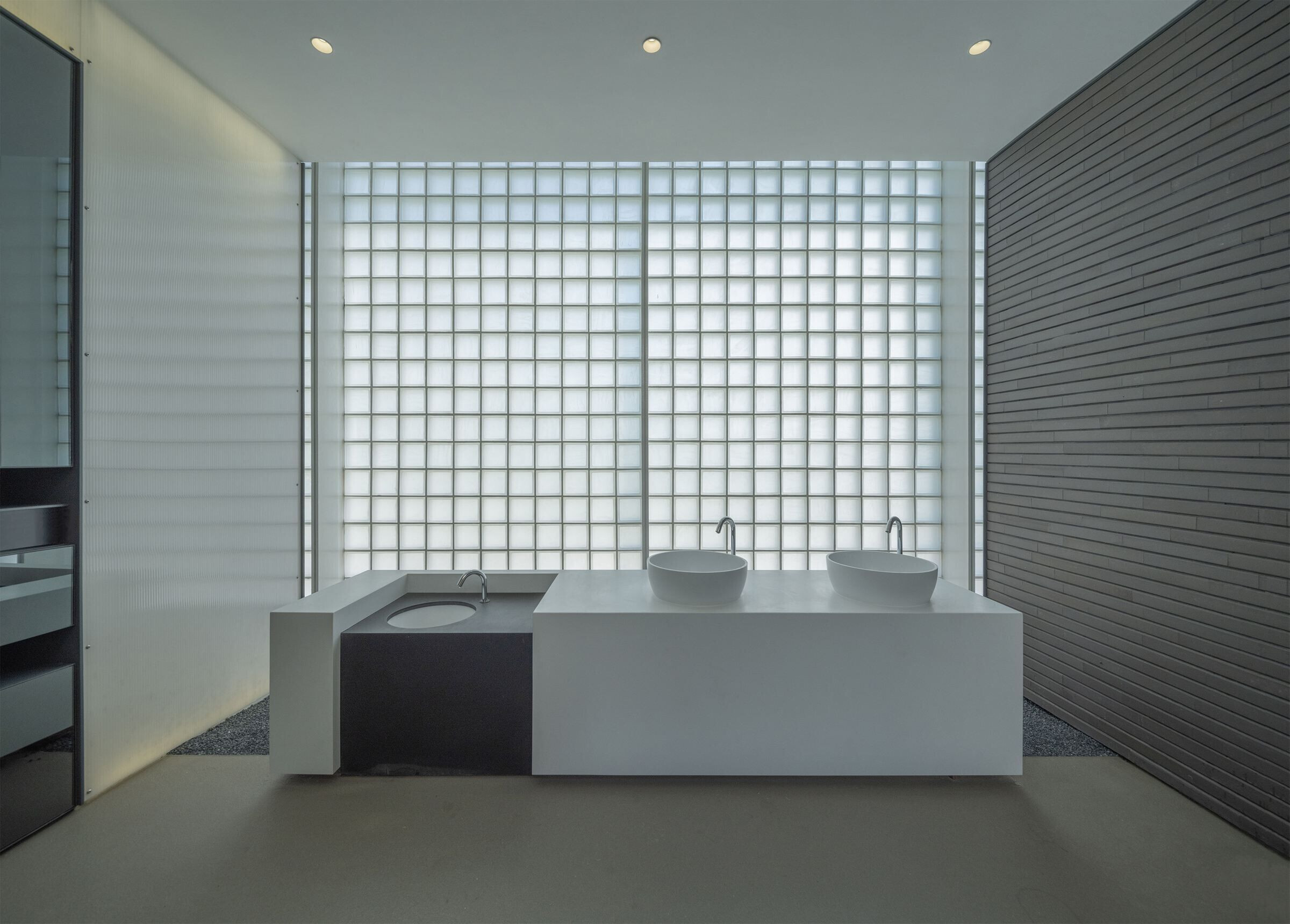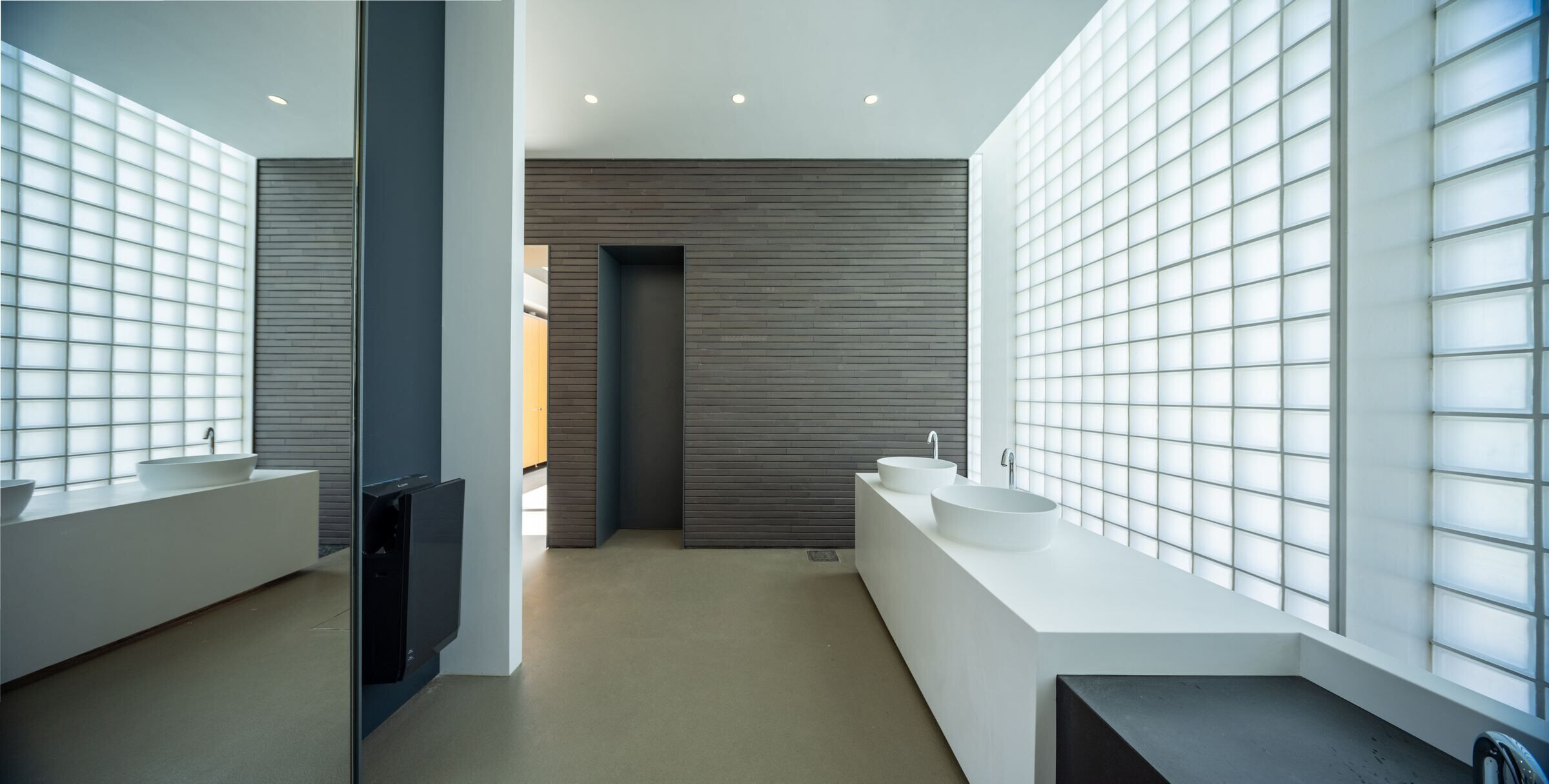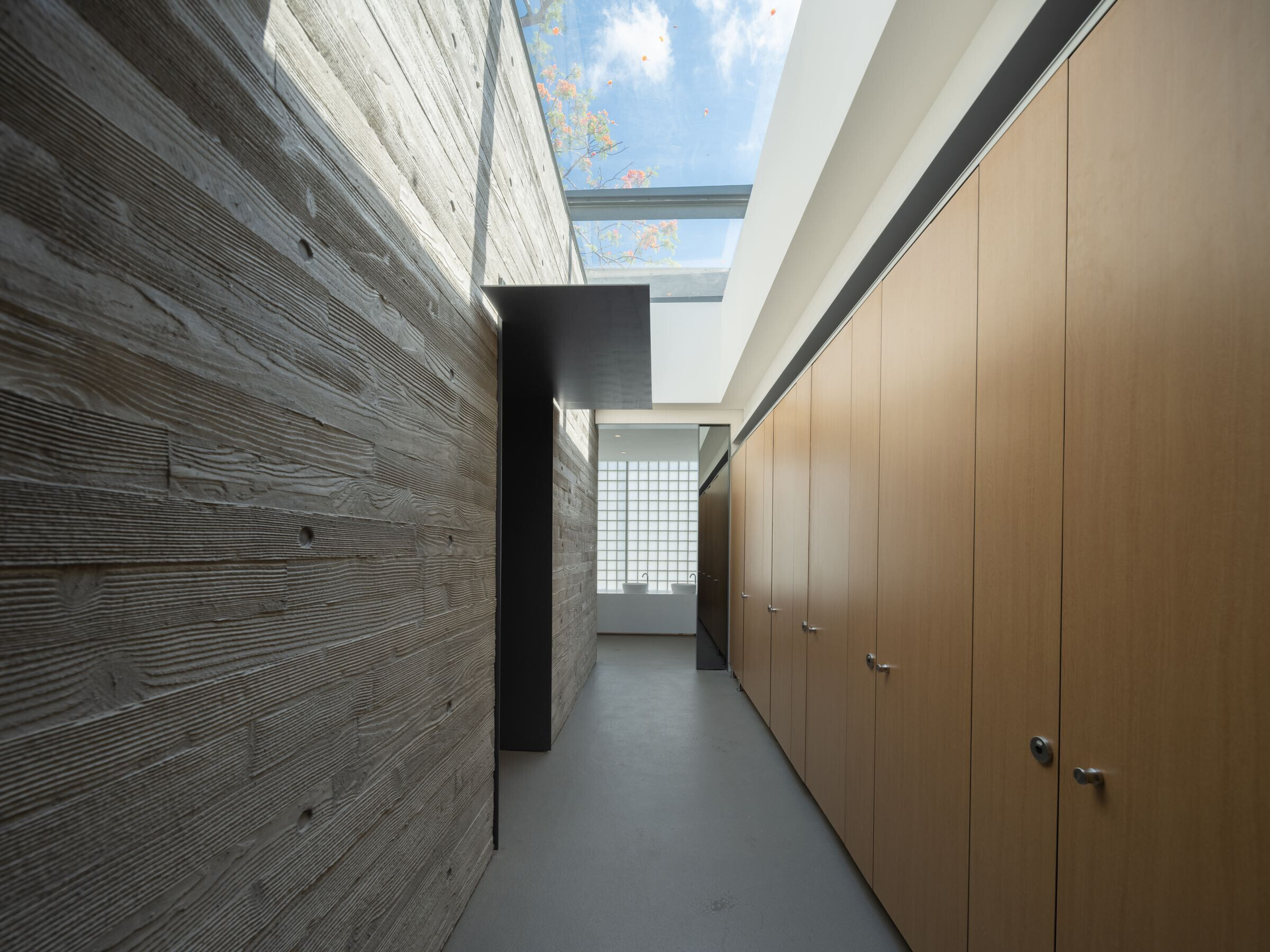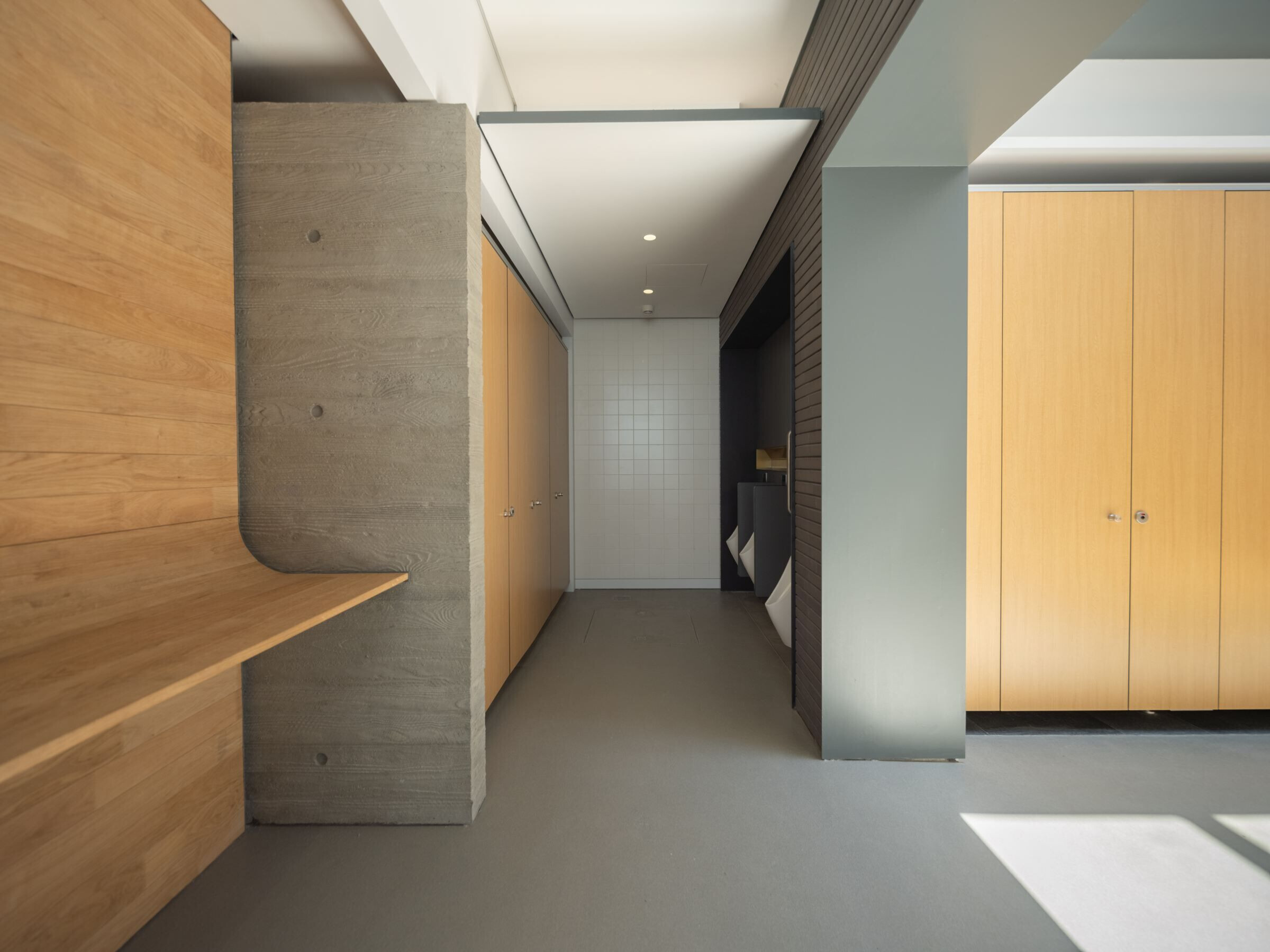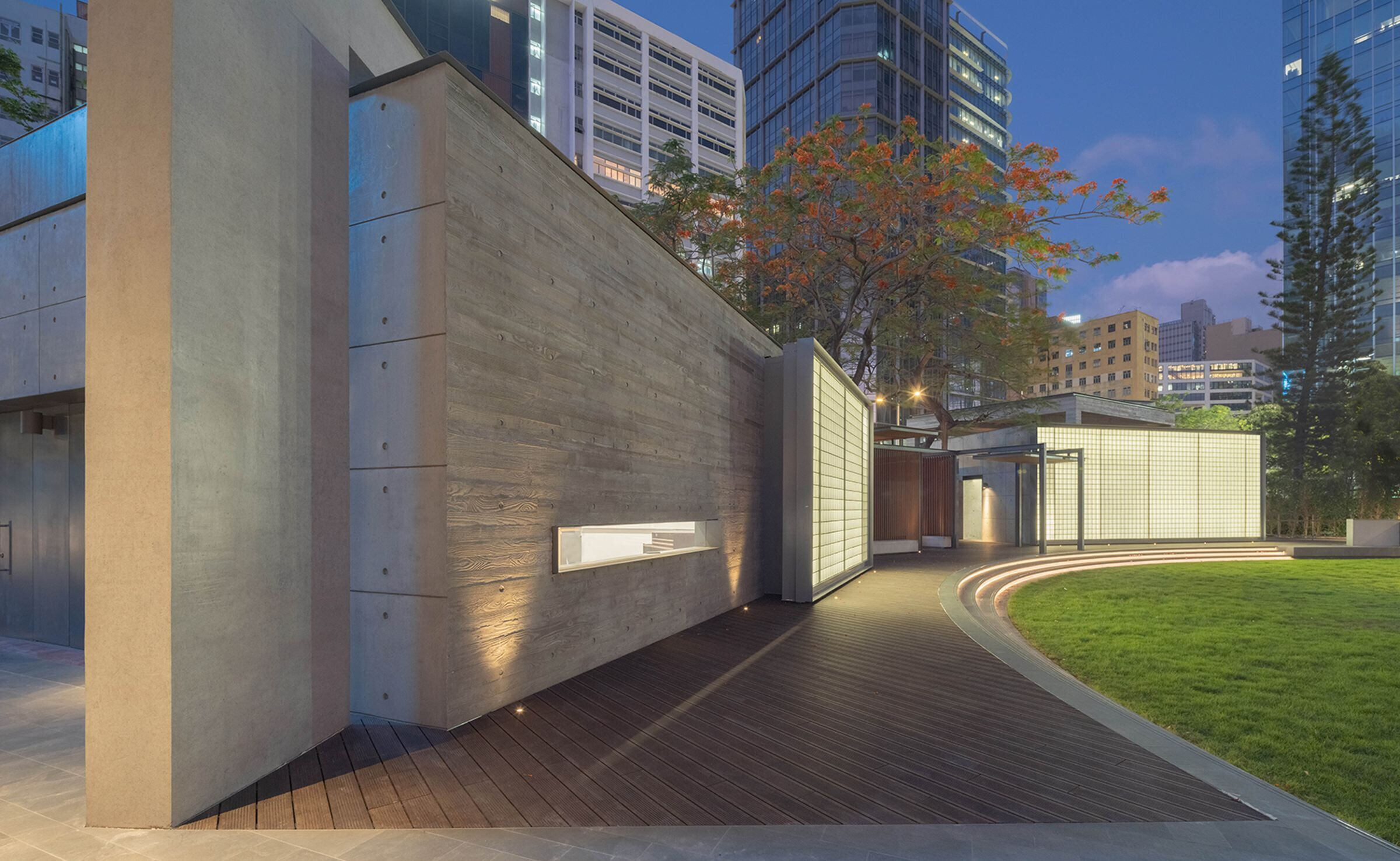 Team:
Lead Architect: Thomas WAN/ ArchSD
Design Team: Thomas WAN, Edward WONG, Selah AU, Sammy YUEN, Hugo MA