The house is located on the trafficless island of Zlarin in Croatia, in the village of the same name, on the edge of the historical center.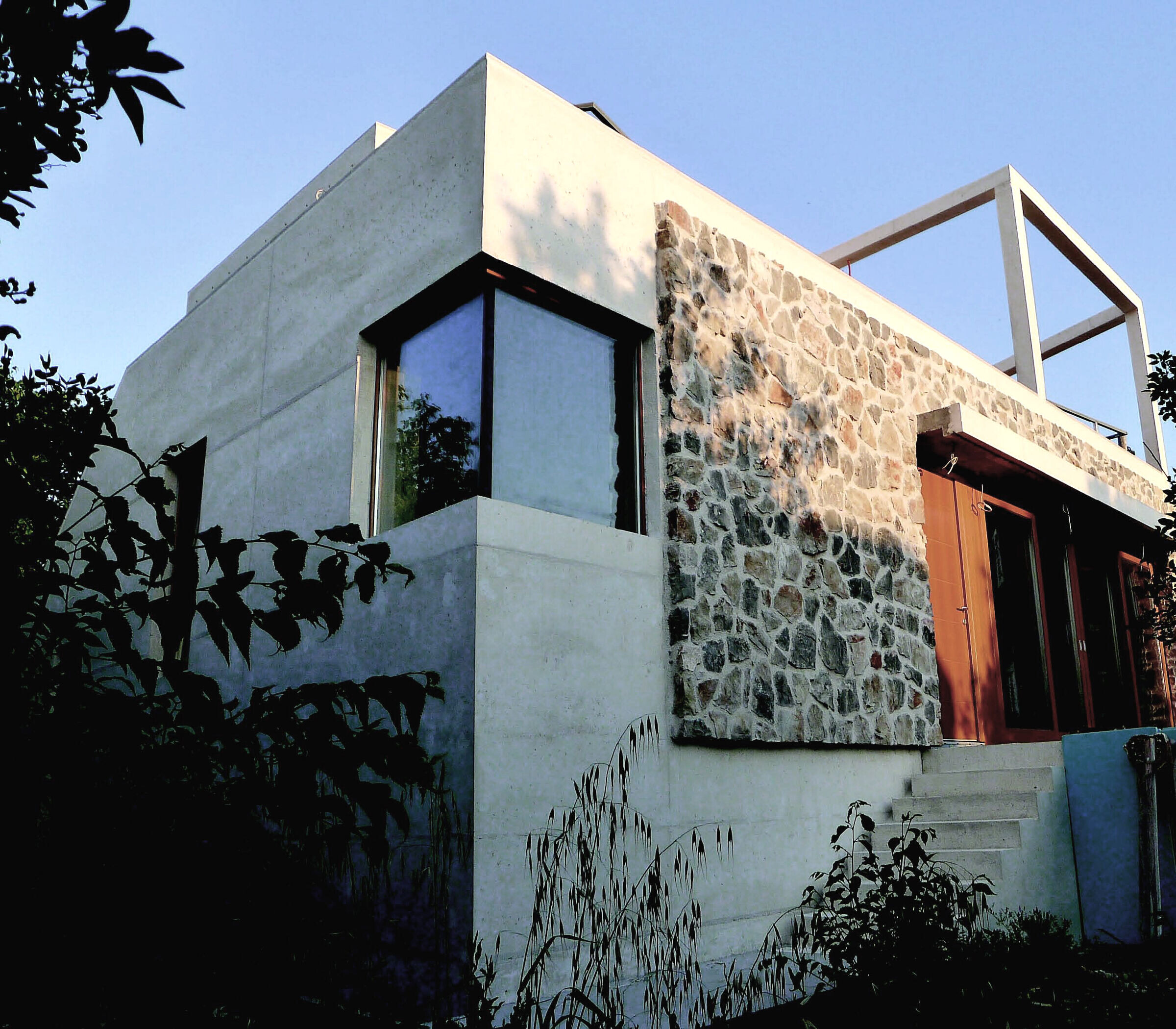 It represents a transition from dense historical buildings of the town center in the form of houses built next to each other with narrow streets, to individual houses with gardens and toward the nature.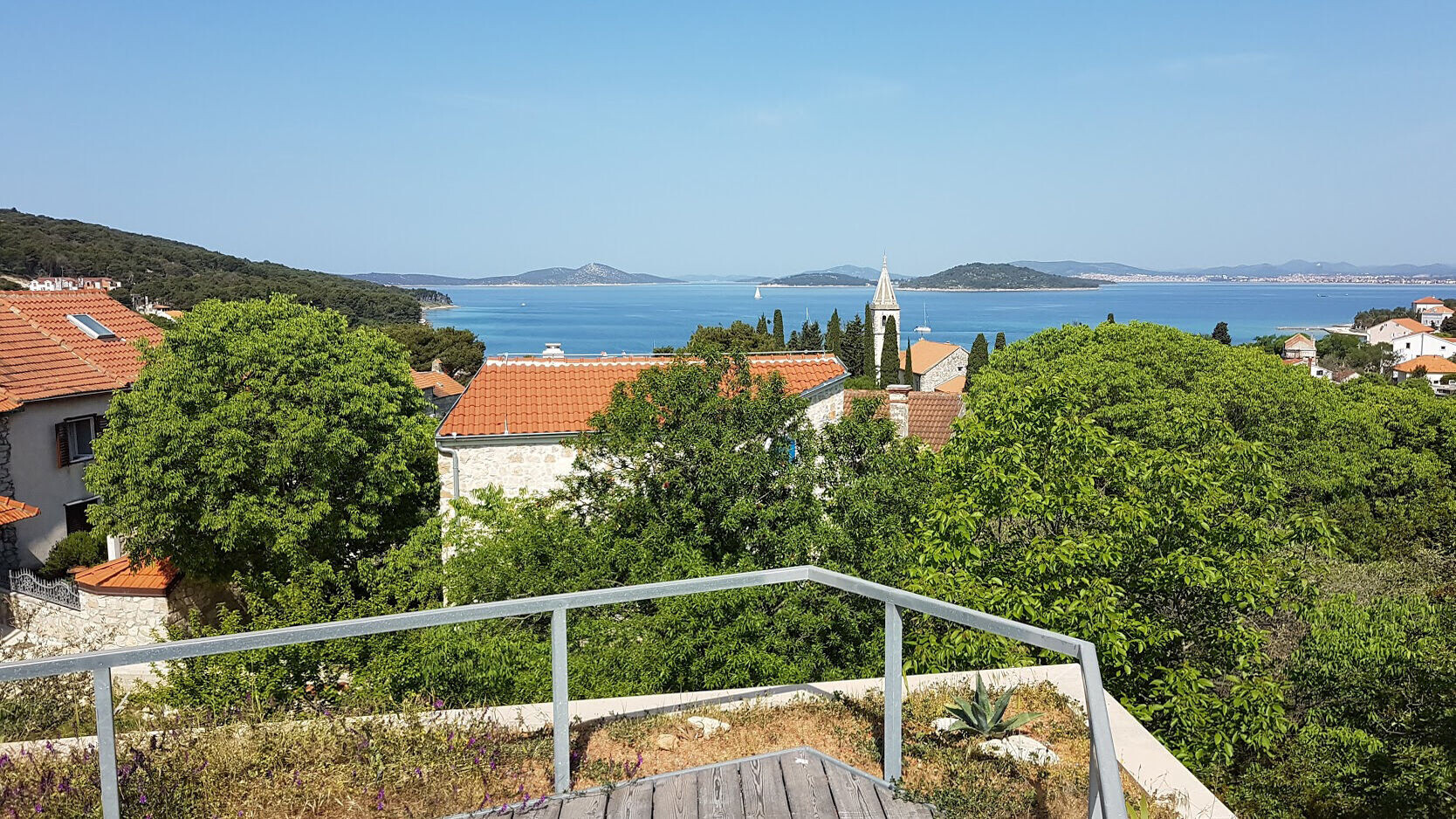 From the hill Gorica where the house stands, there is a panoramic view over the roofs of the village, the church tower to the north-western neighboring island Zmajan and Prvic.
Since the object occupies almost the entire plot, the garden was brought up to the terrace above the first floor. The garden rises to the terrace together with the external stairs and thus runs uninterruptedly to the last corner of the terrace.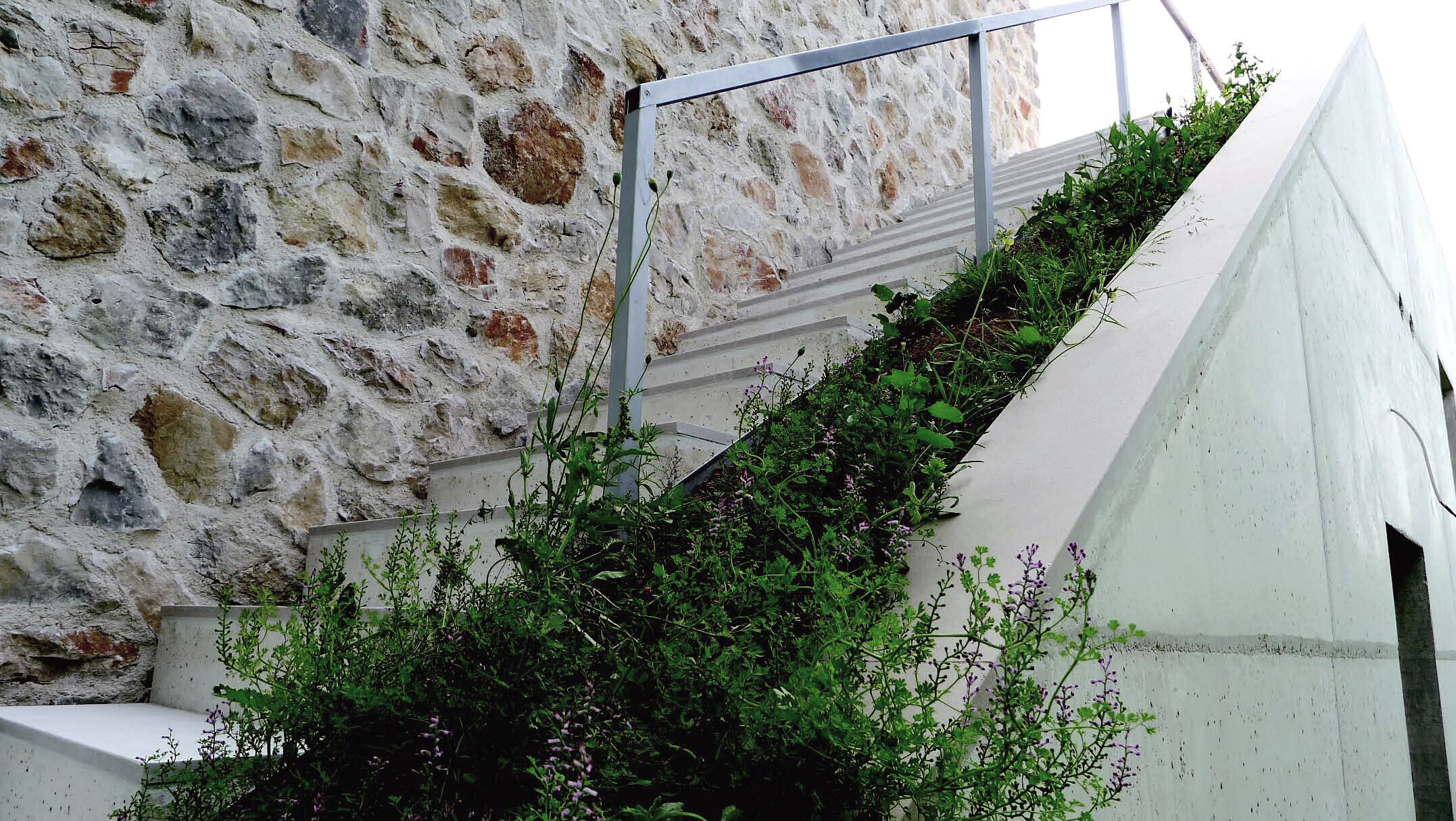 Stone and concrete facades combined with wooden windows and shutters adopt the materiality of the site structure and reinterpret it in a contemporary way.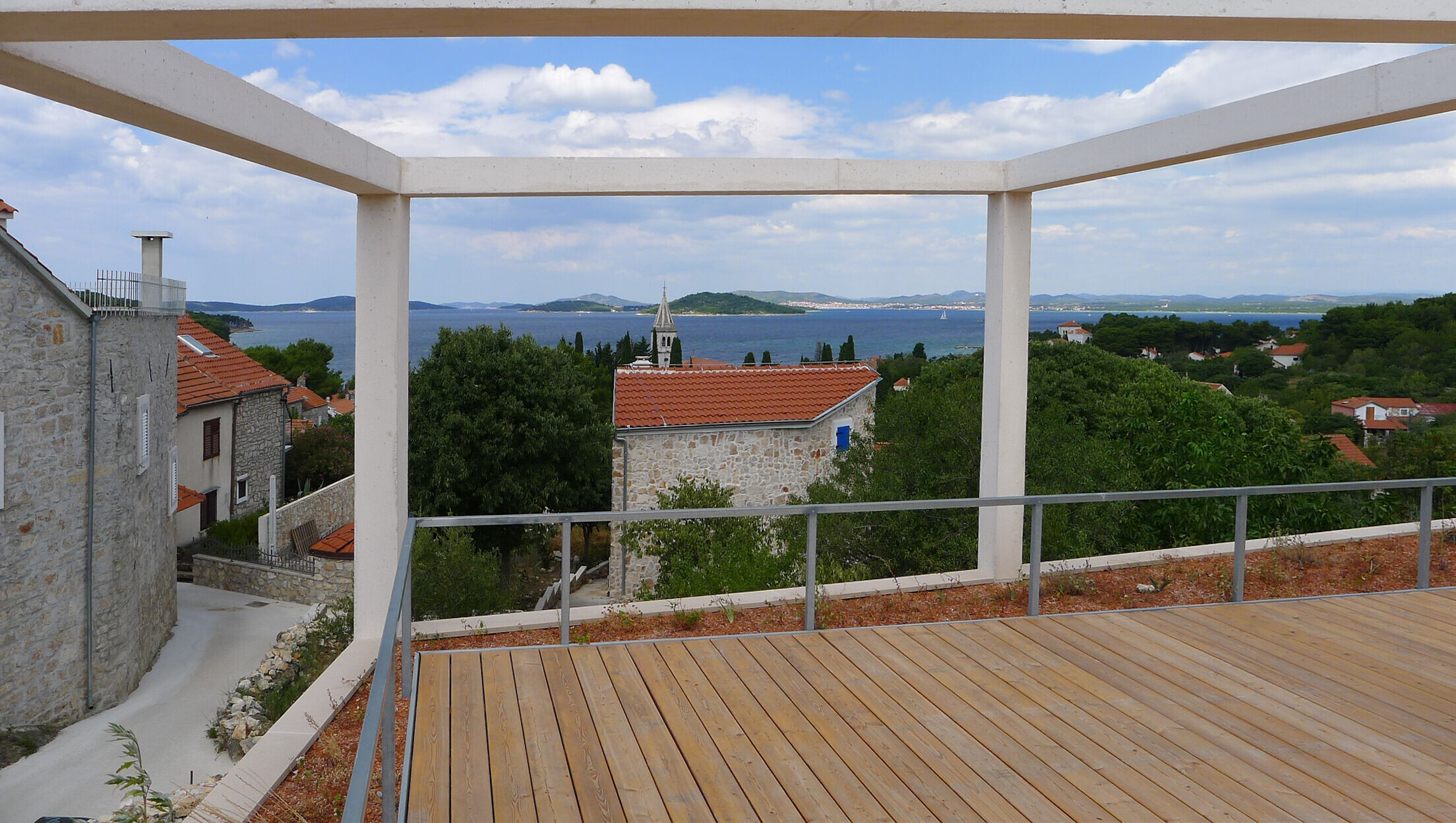 The roof is covered with traditional monk/nun tiles but framed with concrete of the facade. The construction of the pergola is not a decoupled element but as part of the house grows up from the facade.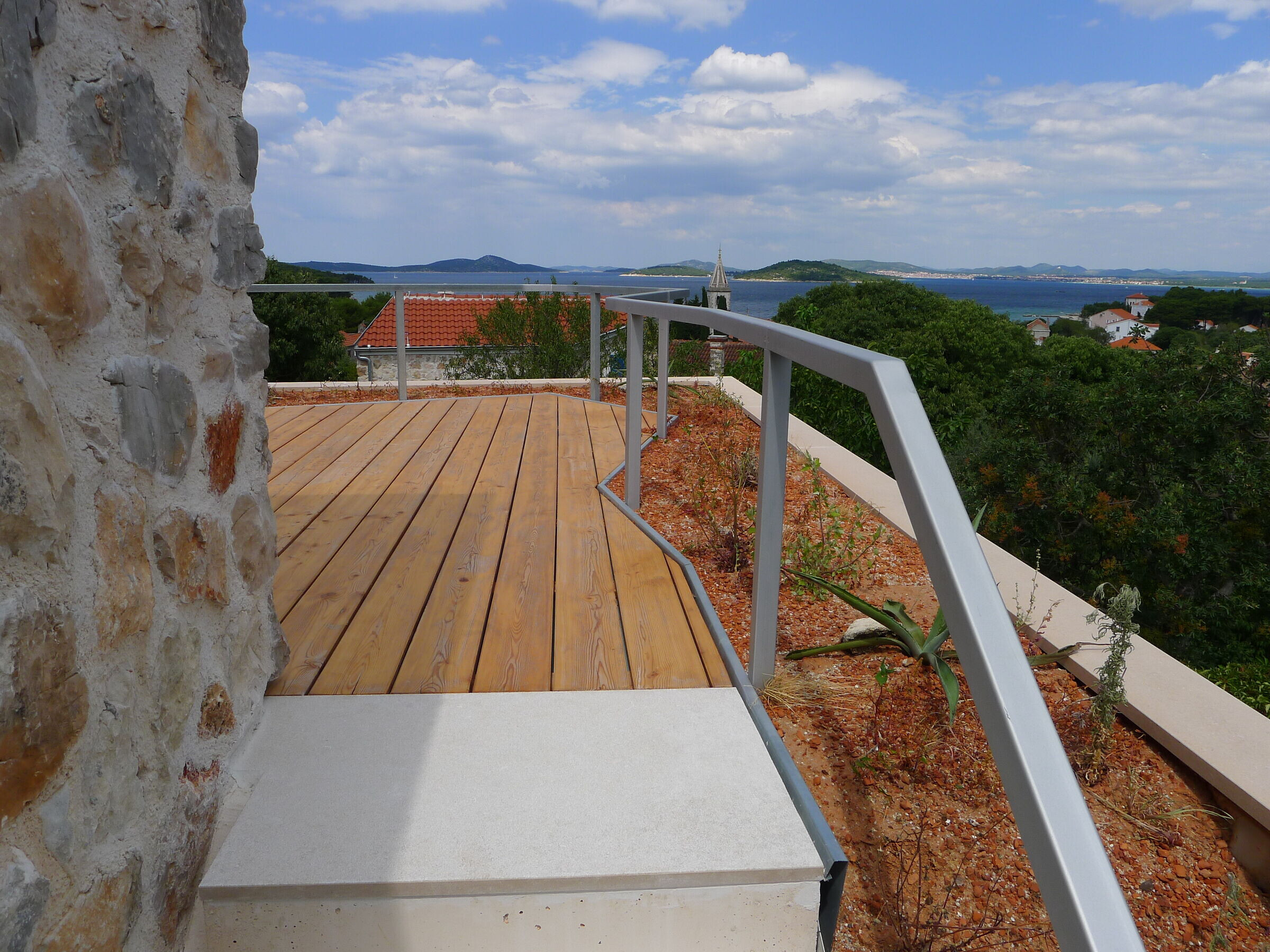 Team:
Architects: Zone Architects
Photographer: Filip Popovic, Zone Architects
Colaborator: Samantaha Pizzolato
Structural Engineer: Dr. Branko Rusnov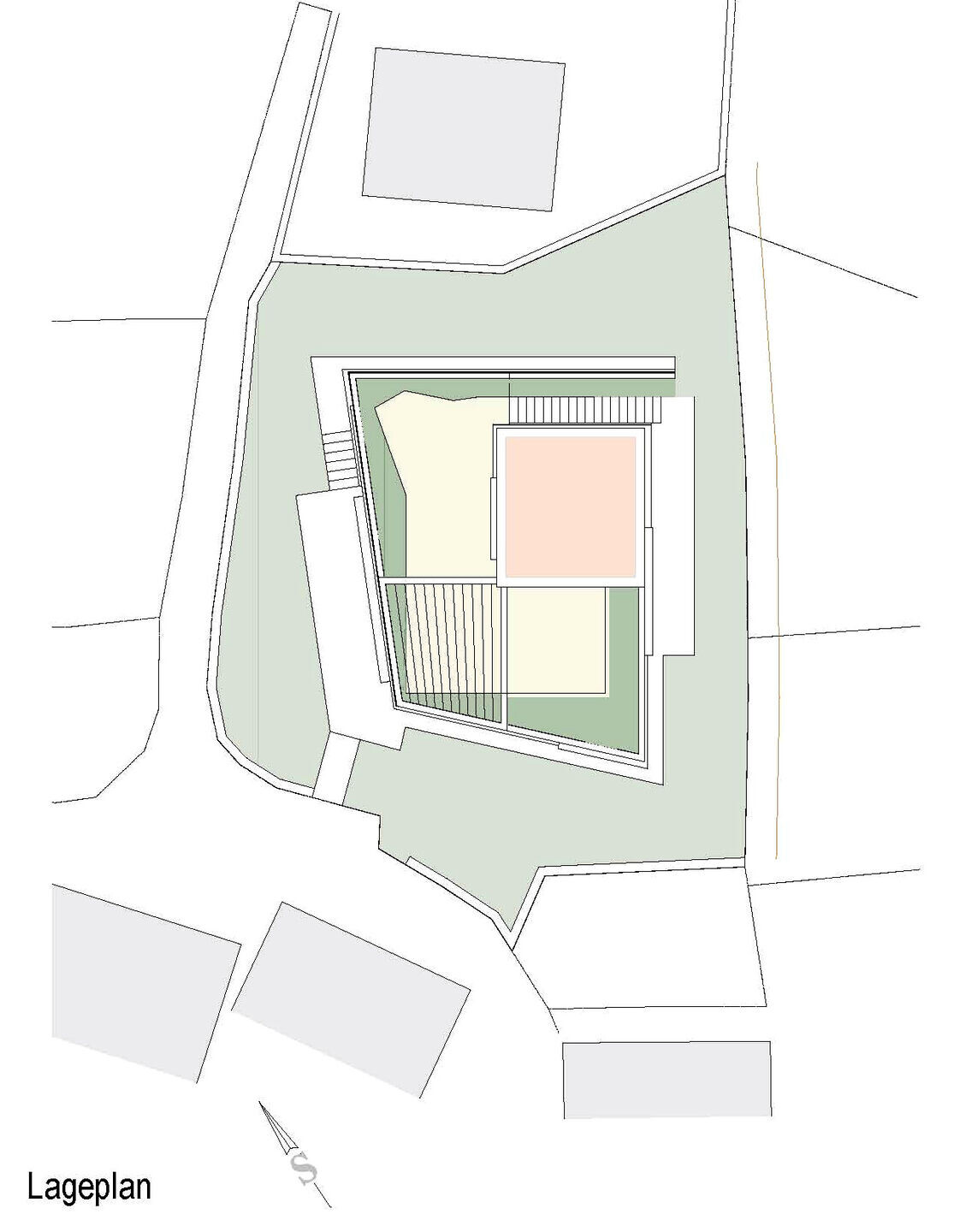 Materials Used:
Facade cladding: Concrete, Stone
Flooring: Wooden floor, SAM gradnja doo
Doors: Wood, Pana Stolarija doo
Windows: Wood, Pana Stolarija doo
Roofing: Mediterranean clay brick