HOLT is a high-quality, green ensemble on the outskirts of Groningen, at a location where the polder landscape enters into a relationship with the urban area. The design is a collaboration between DELVA, Powerhouse Company, Houben / Van Mierlo architects and Vector-i.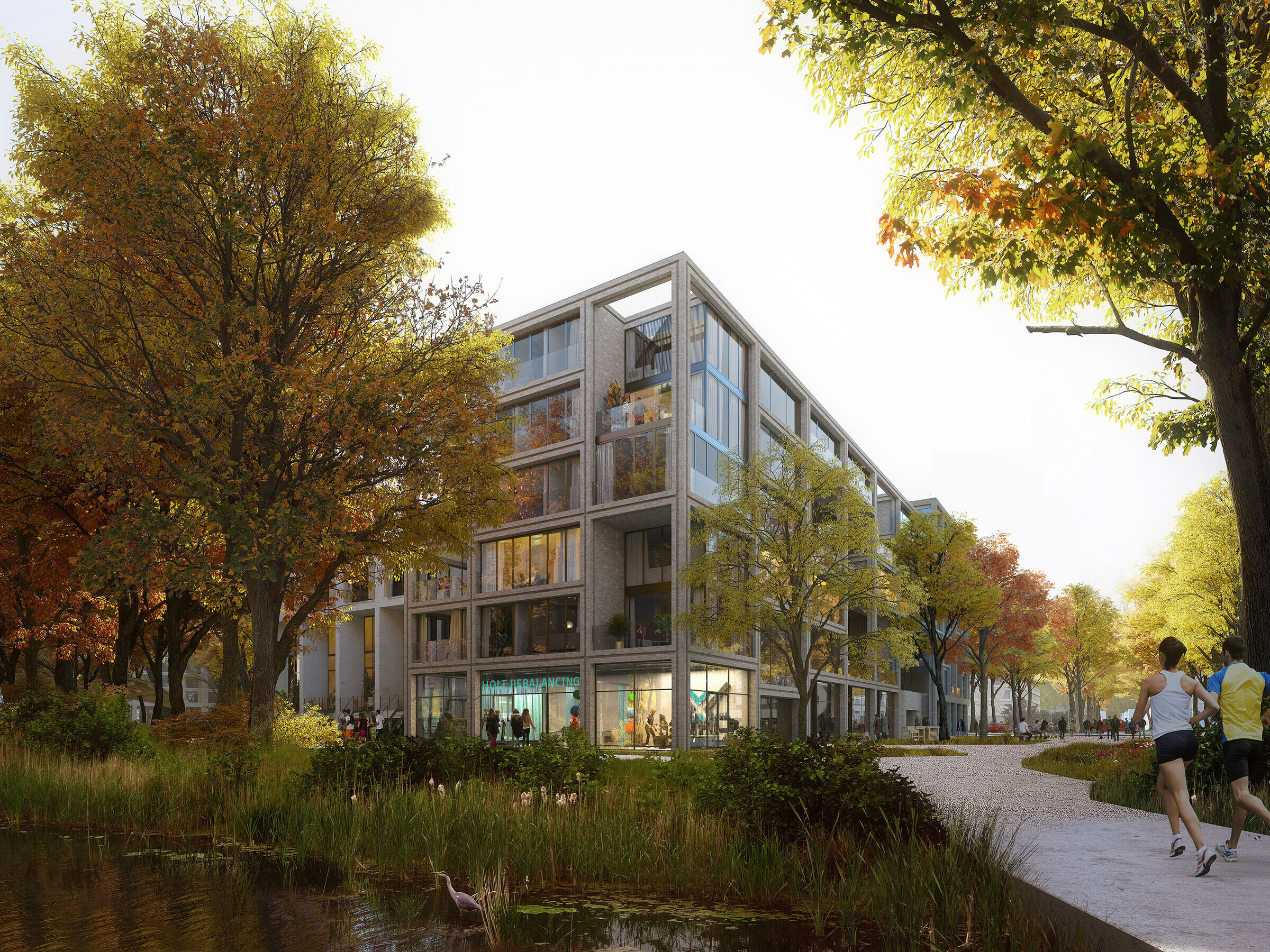 Central to the design is a radical green plan in which the lush arrangement of trees and plants provides a pleasant place of total tranquillity. The greenery stimulates the water balance, provides cooling and space for recreation for residents and visitors, and contributes significantly to the high circular ambitions of Groningen.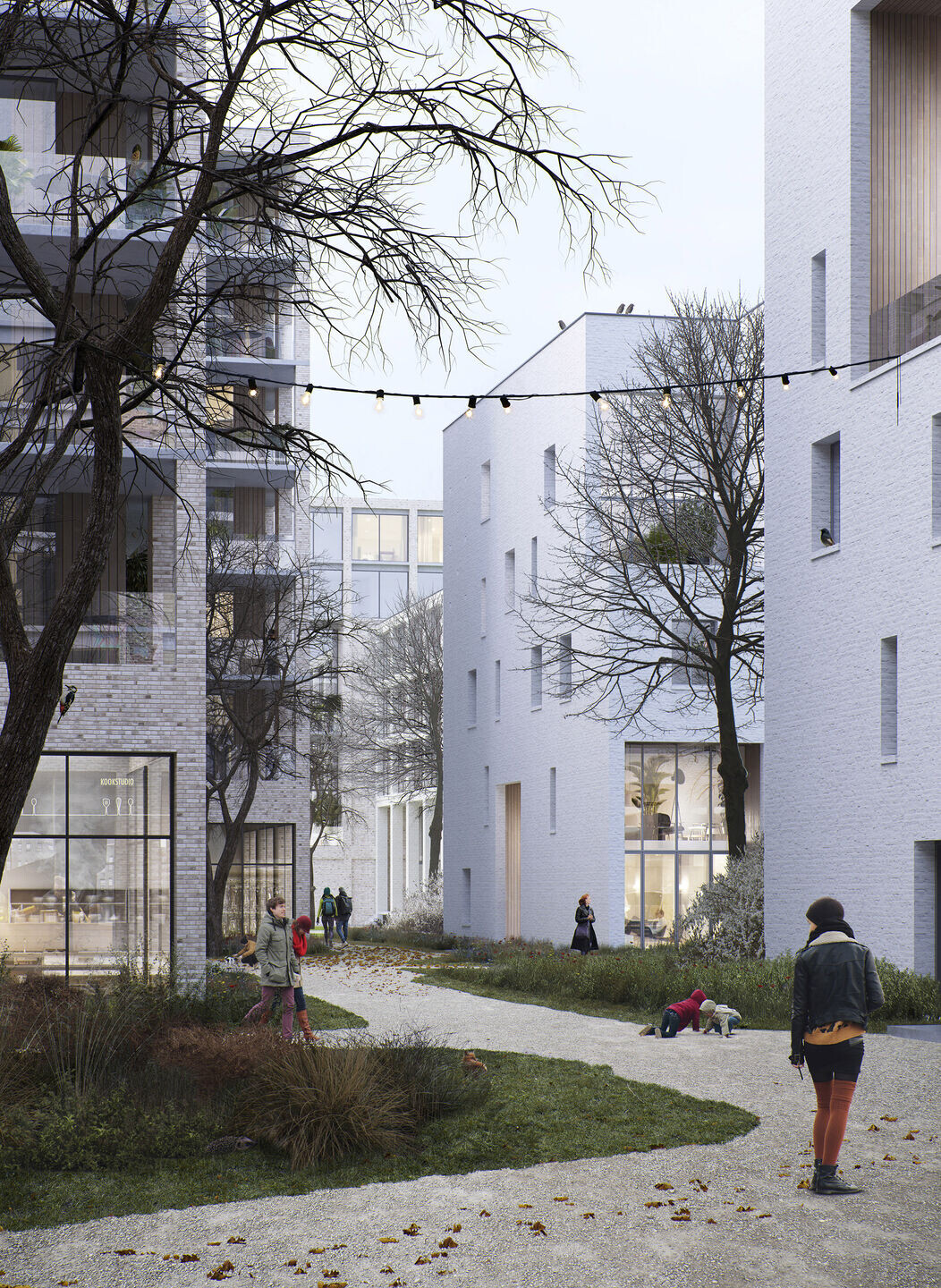 We are strengthening the existing ecological structure, which is based on ditches and surface water. We are adding wadis with gradually sloping banks that will slow down the drainage of rainwater from roofs and paved surfaces. The banks, trees that thrive in a water-rich environment, and decks that offer a unique experience, create a pleasant urban biotope for people, flora and fauna.