The apartment hotel houses 180 lofts from 30 to 60 m2 over 17 floors. Each loft is equipped with cooking facilities and has access to a small balcony. A folded facade enables on one hand interesting interior spaces and exciting views from the inside, as well as a unique appearance in detailing and a crystalline structure from the outside.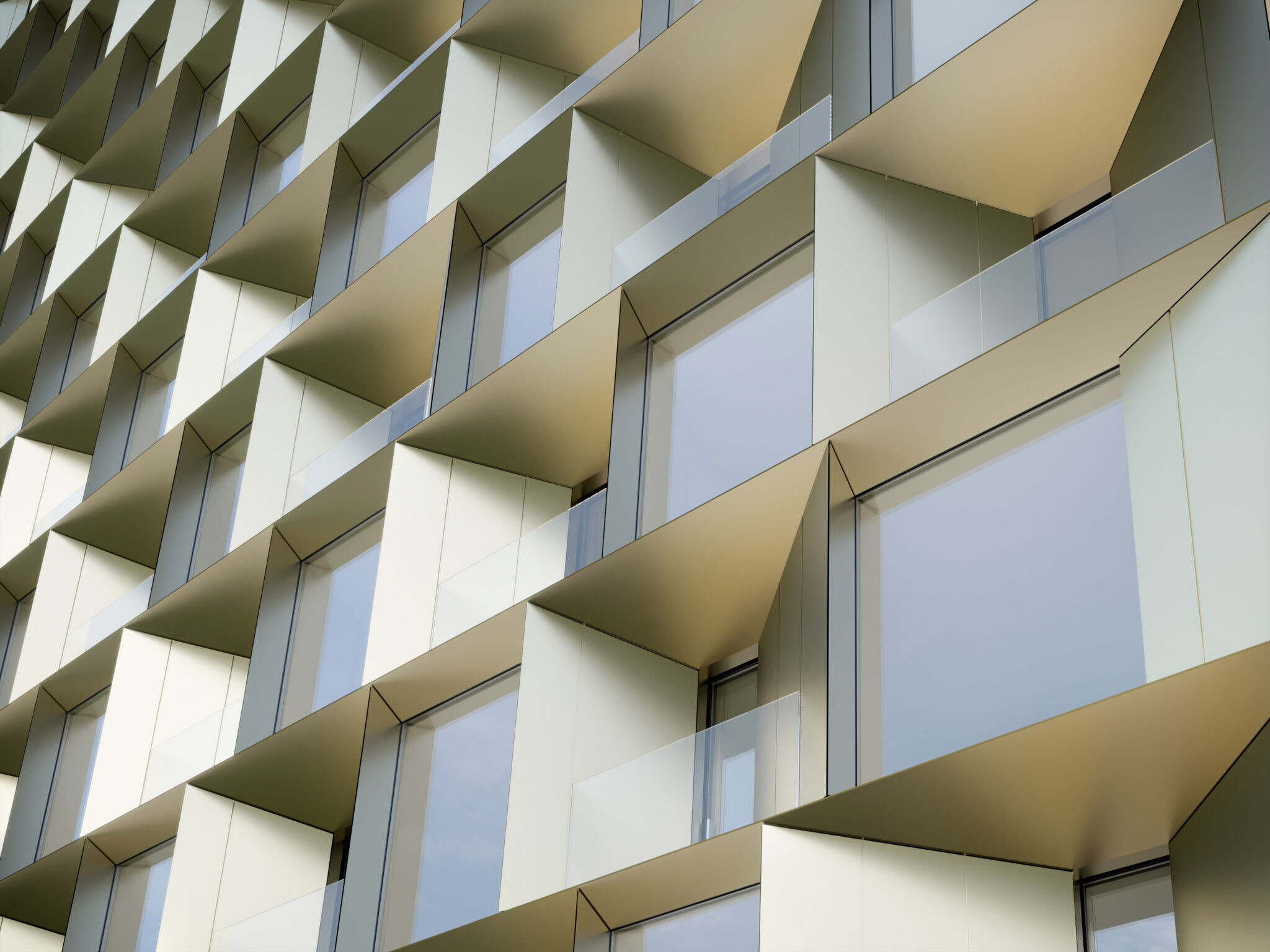 The entrance lobby und administration, a restaurant with a bar and outside seating at the river Spree are situated in the ground floor. Spa-, sauna- and workout-areas can be found in the floors above and also have an outdoor access. The Hotel is located on the south bank of the River Spree, opposite the landmark "Molecule Man" in Berlin-Treptow.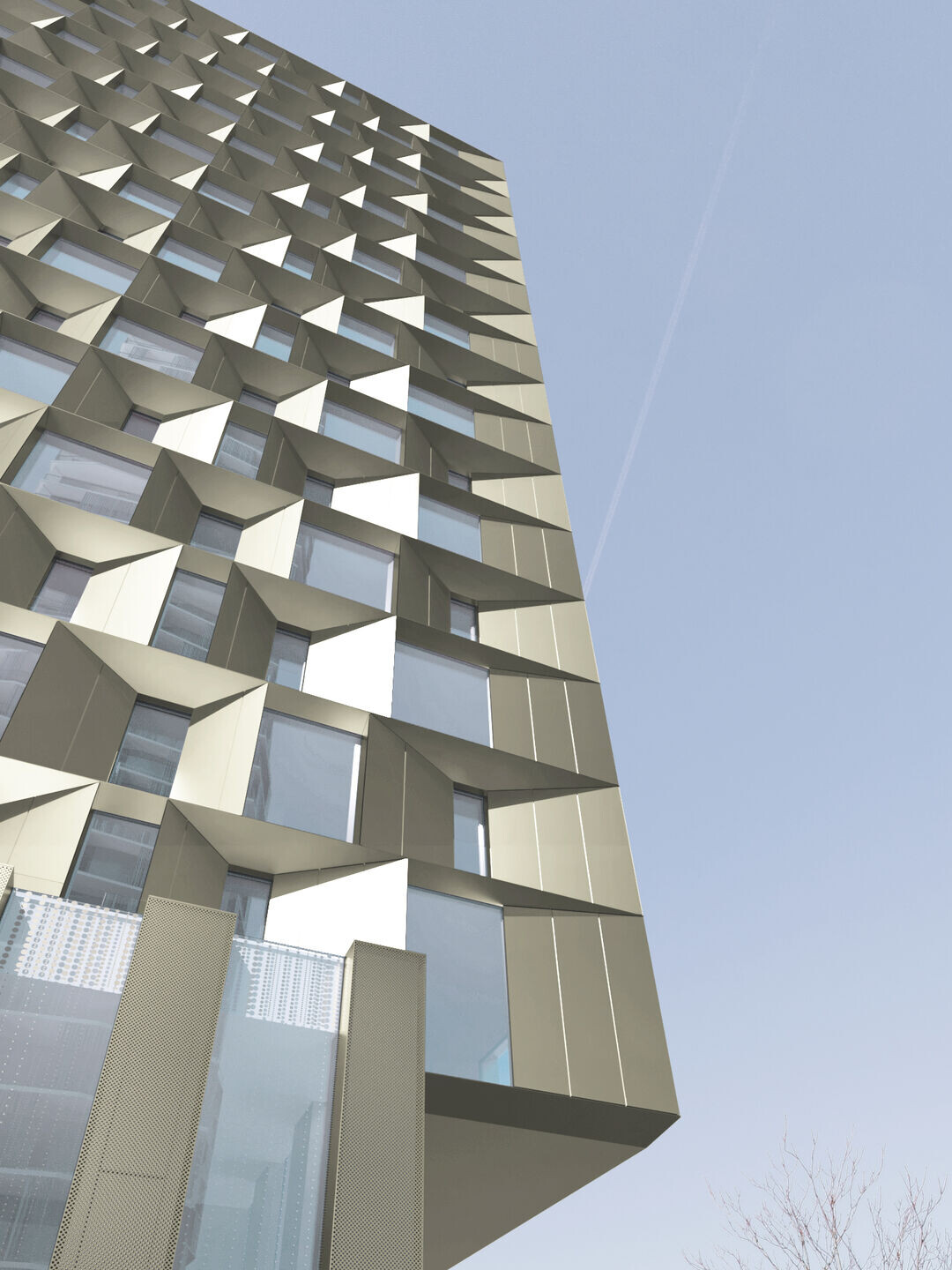 The building is one of three towers completing the development "Hotel und Wohnen an der Spree". Surrounded by a green park, a plaza and the riverside, the hotel gives a perfect setting for lobby, restaurant and bar on the ground floor and spa- and fitness on the first floor.
180 apartment rooms are located in a "crystalline shaped cube" above the common facilities. The spacious, fully equipped apartments with panoramic windows and balconies overlooking Berlin shall host long-term guest of the city.