An abandoned residential building with a bakery on the first floor is the starting point of this massive rehabilitation, renovation and conversion into an aparthotel and music bar and restaurant, a property for young entrepreneurs.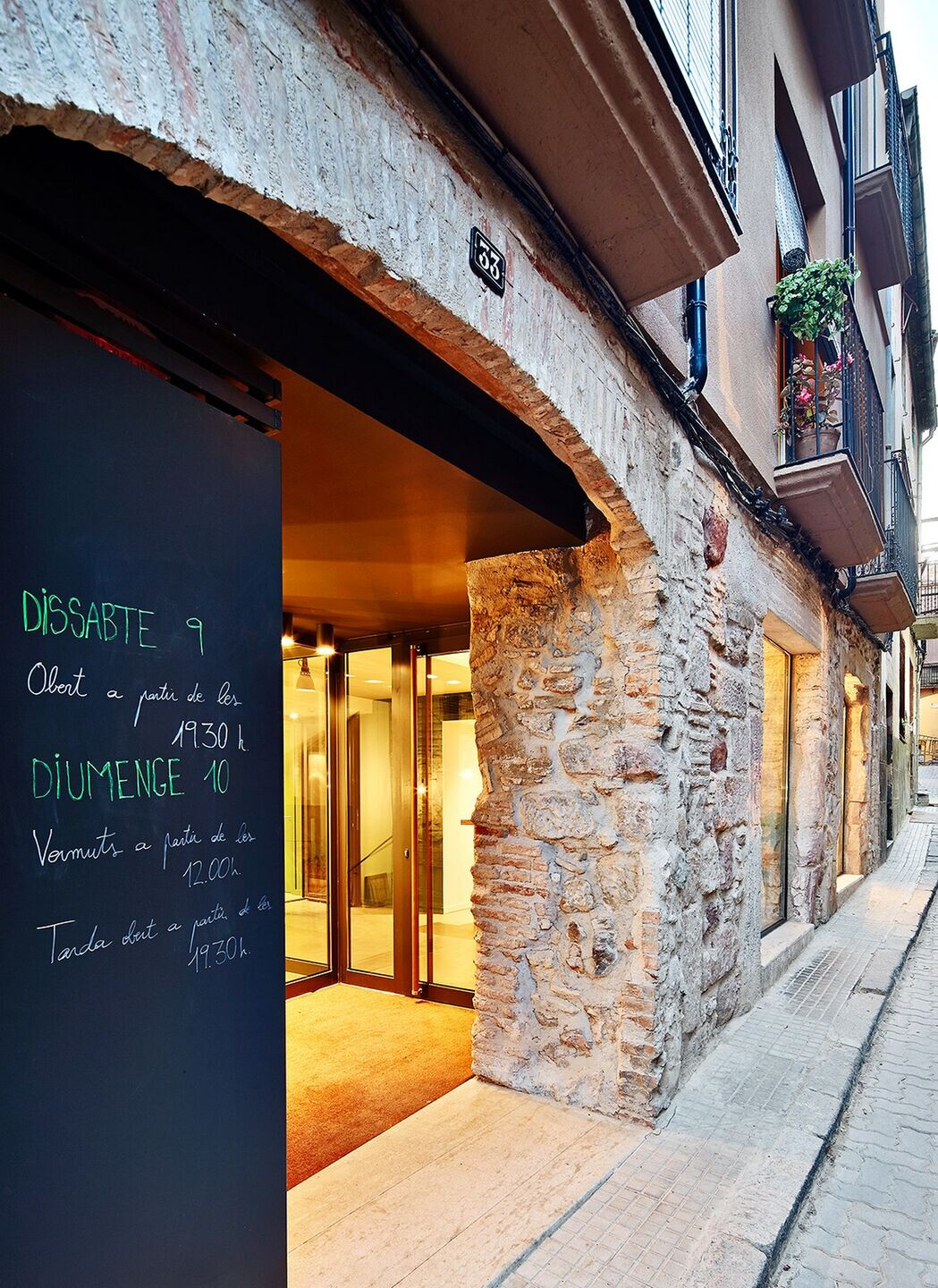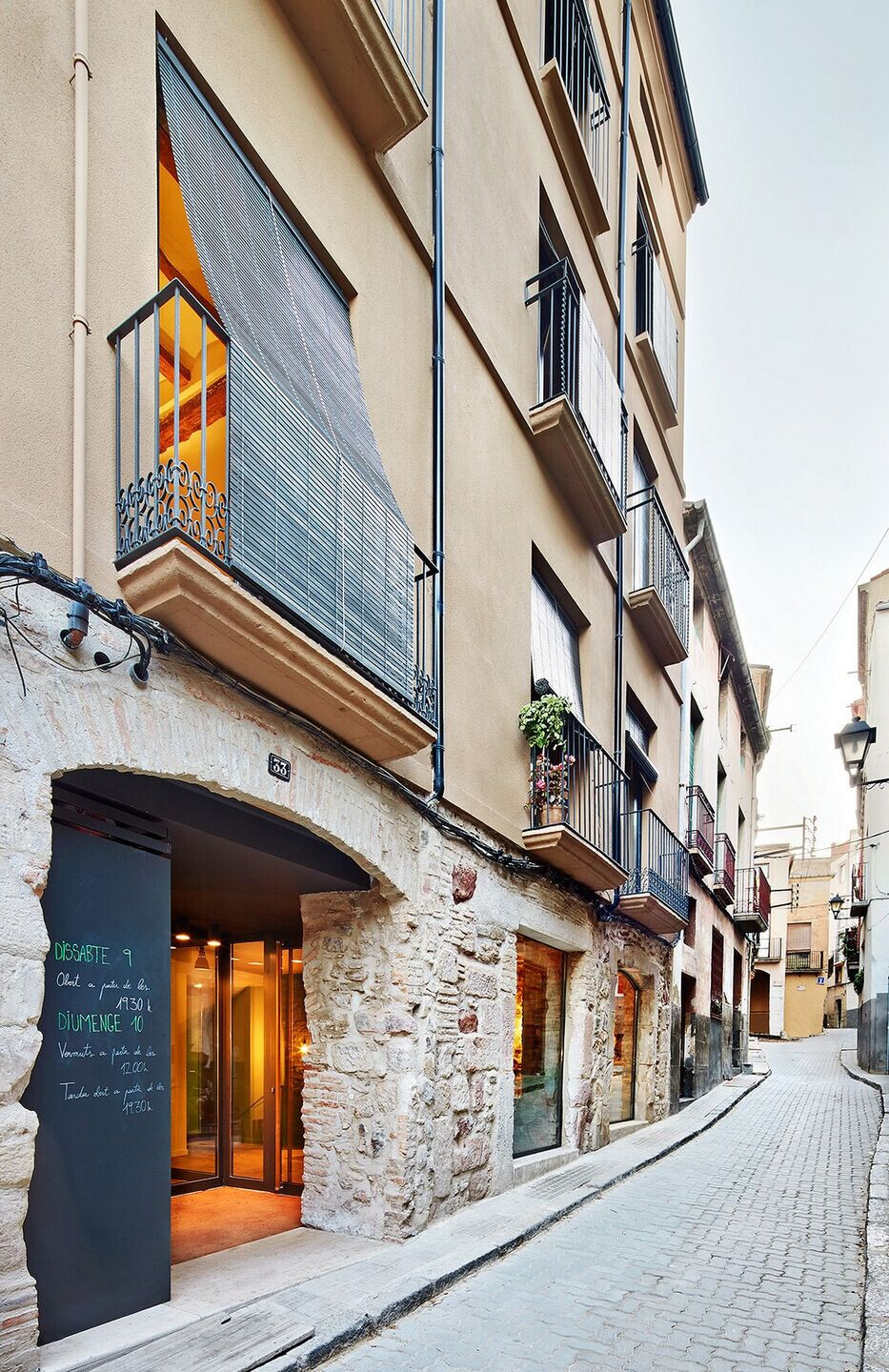 The project structures two different uses, the restaurant and bar on the first floor, and the aparthotel on the upper floors. Both uses share breakfast and lunch schedules for the residents and are completely isolated at night when the musical activity starts.
The first floor houses the reception in the street area and the music bar-restaurant behind the central staircase with access to a large terrace overlooking a ravine full of vegetation. The standard floor has a central stairwell that allows the configuration of two rooms and two small apartments per floor.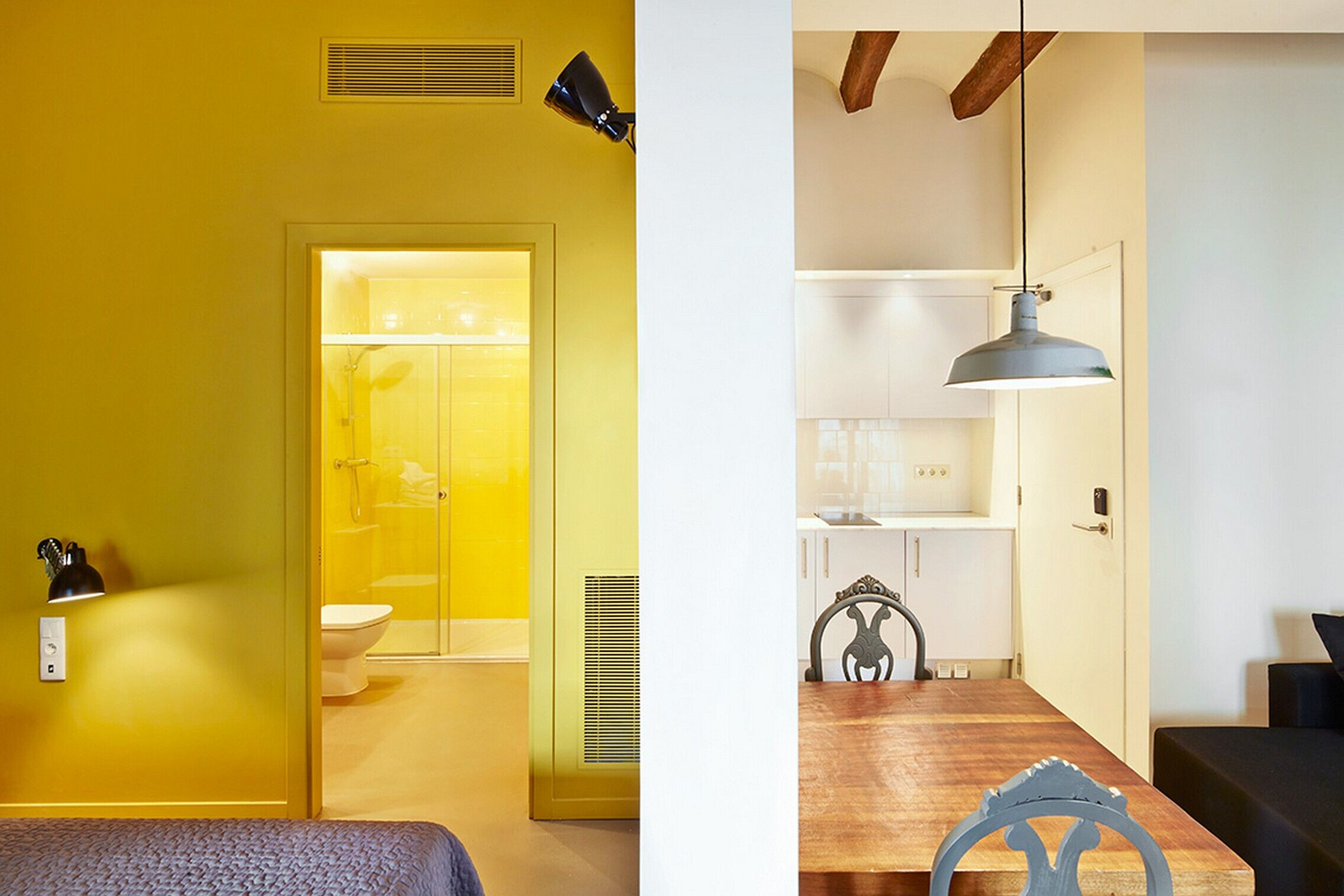 The architectural proposal exposes the elements with heritage value and the testimonies of the time of construction of the building, such as stone walls and wooden beams in the walls and street façade, and it completely covers the walls that were used as closed acoustic box on the first floor and in the areas of facilities.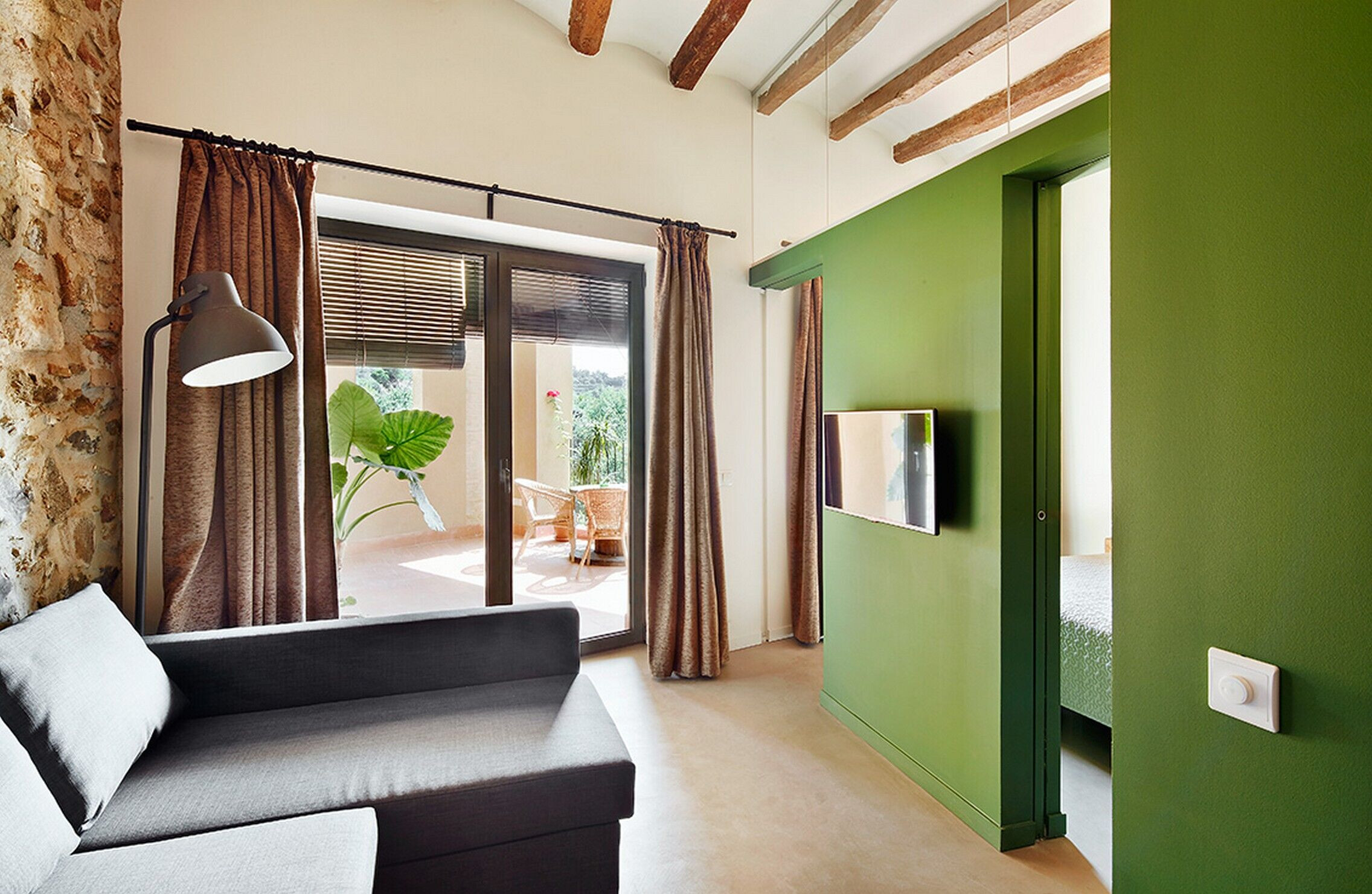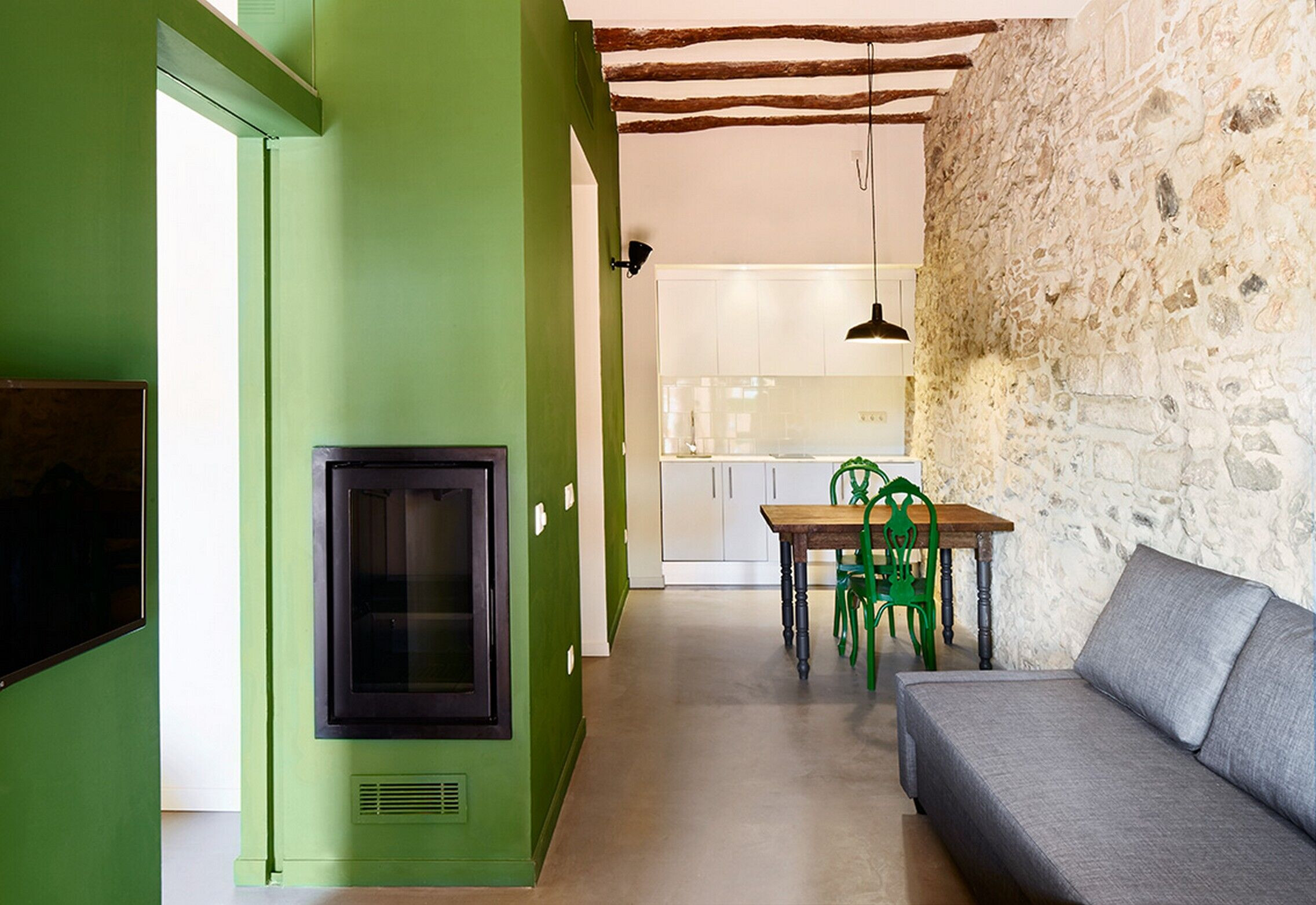 Some of elements of the old building were reused such as beams, beams, doors and given a new use as furniture in the project, to leave the identity ofwhat the building was in the past and allowing it to become a part of the reconstruction.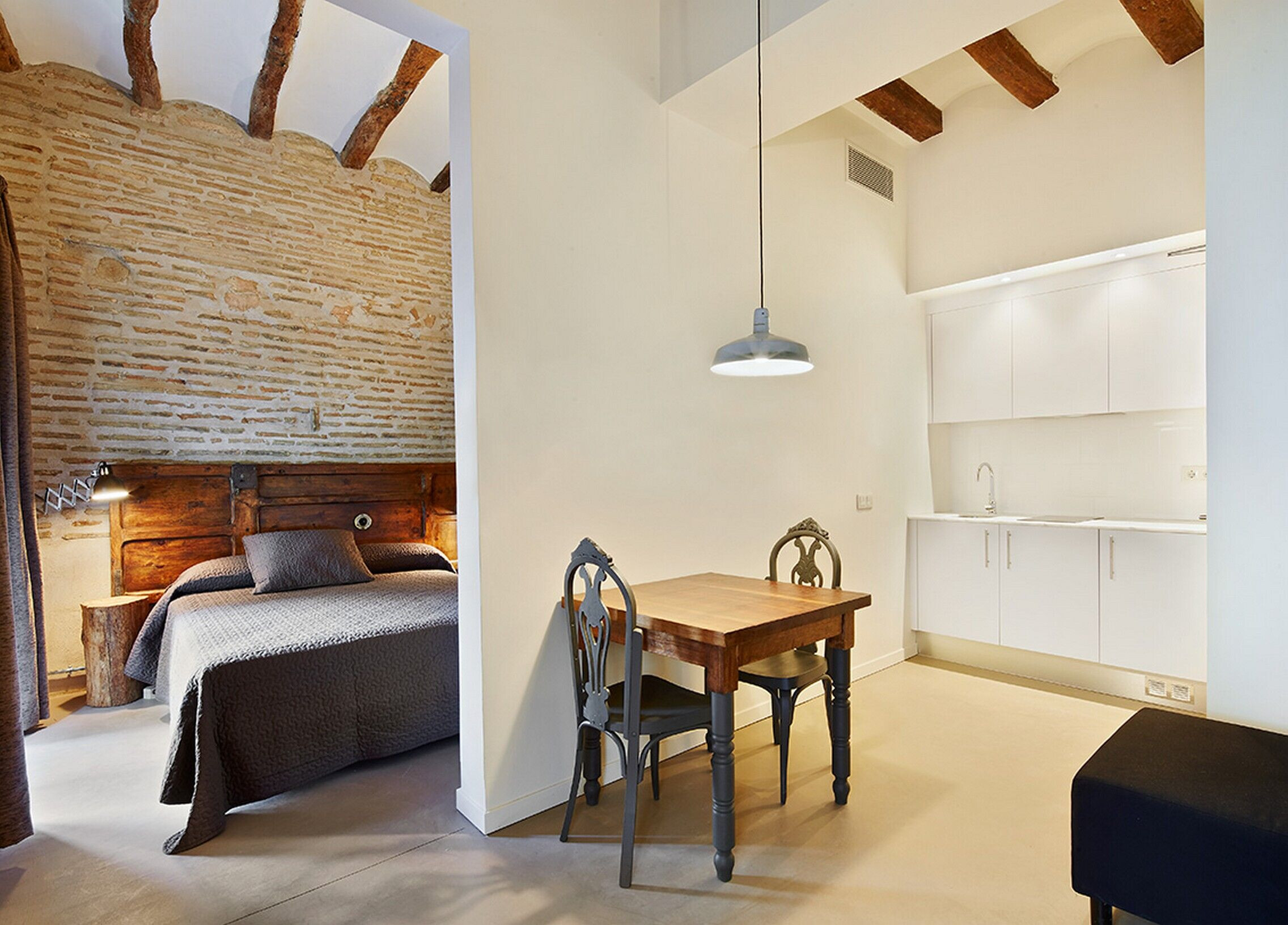 Team:
Architects: M2 Arquitectura
Technical Architecture: Juan Ma Tomàs Ferré
Photographer: José Hevia Blach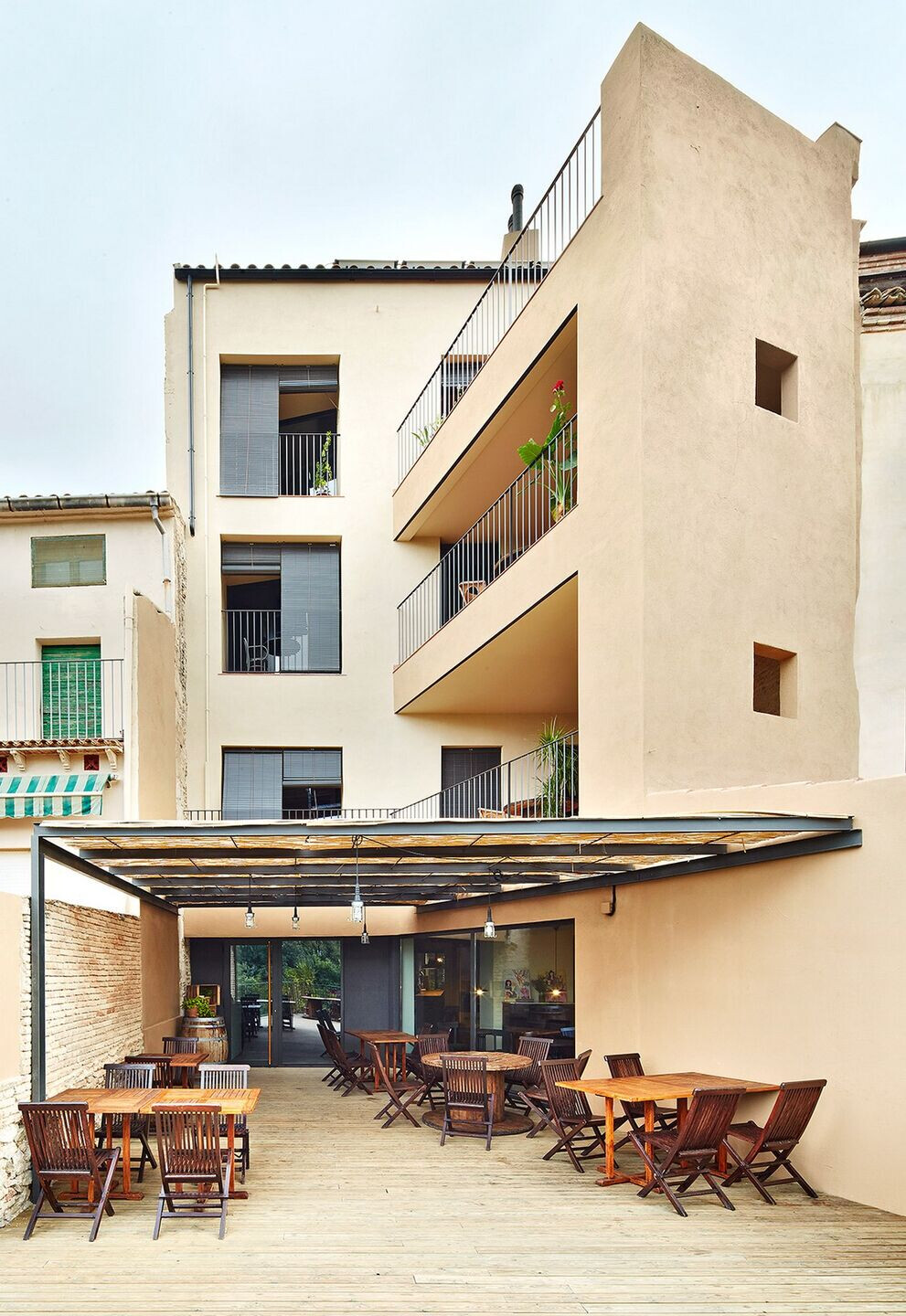 Materials used:
Tiles, Microcement, Stone