The Hotel W Paris project is attached to a prestigious Haussmann islet, located in the heart of the 9th district of Paris, facing the Opéra Garnier.
The point is to ensure the complete renovation of the current Hotel W 5 *, through a restructuring of the existing, to extend the capacity of the hotel of fifty rooms by also restructuring the neighboring building. consists of office trays and improve the comfort of accommodation.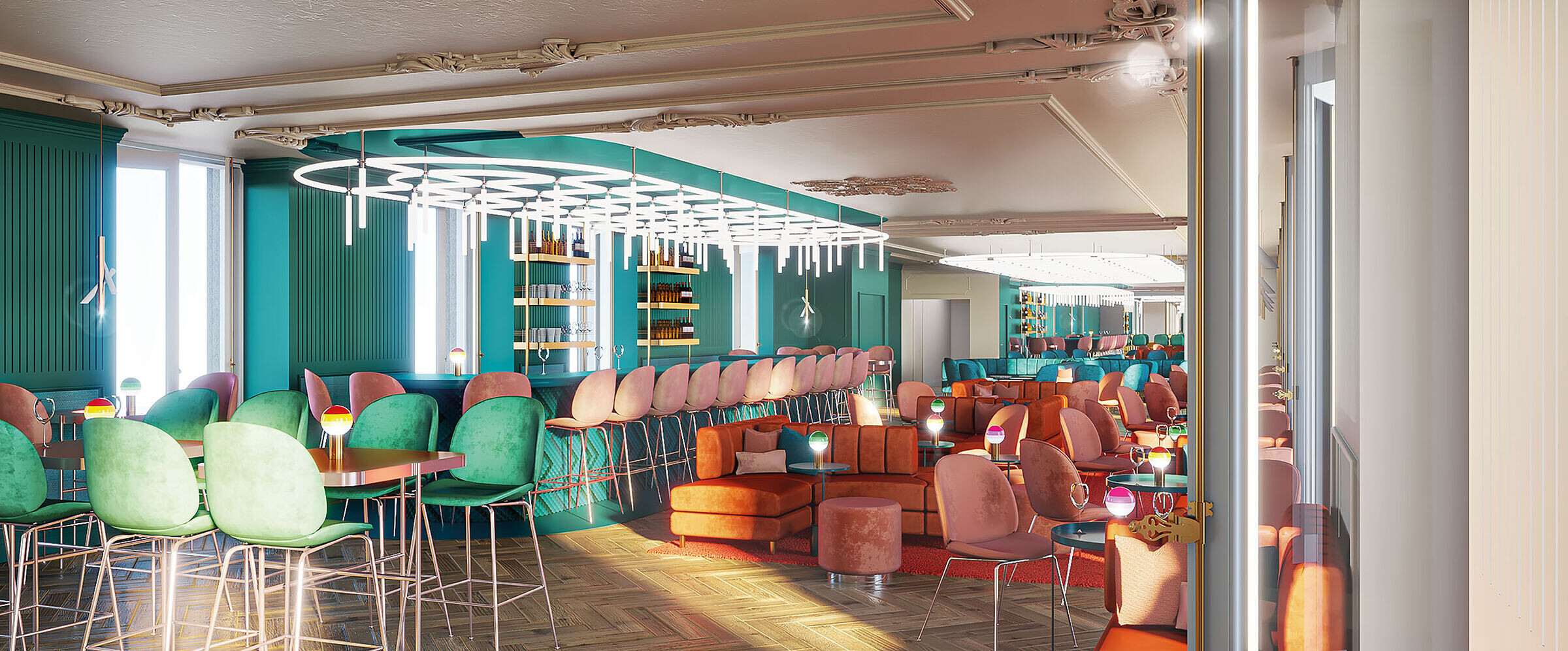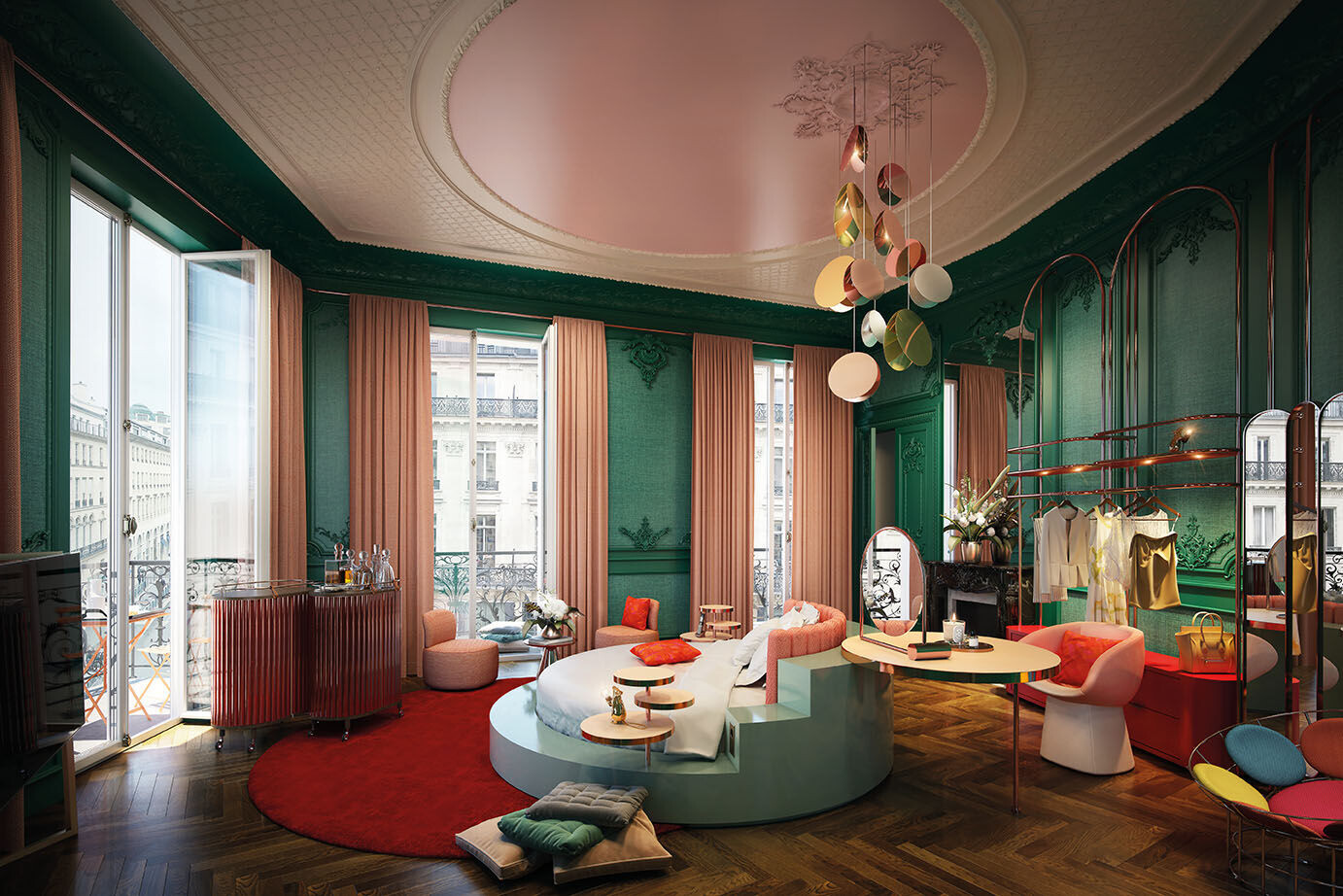 We chose to develop generous spaces to be open to the city. A "living room" is created, as a real beating heart and central space of the hotel that combines the functions of urban living room, lounge and reception area. Around the living room are the different spaces: the rooms, the spa in the basement, the dining areas, etc.
The unification of the entire island also allows us to fully exploit the potential of the roofs, by installing a generous rooftop, offering guests and external customers magnificent views of the roofs of the Opéra Garnier.