The client came to us with an idea to restore an old and fragile cow shed which was built on one corner of an expansive farmland with coconut tree plantation laid out on a grid. The structure was a basic one with brick walls and light weight sheet metal roof, very temporary in nature.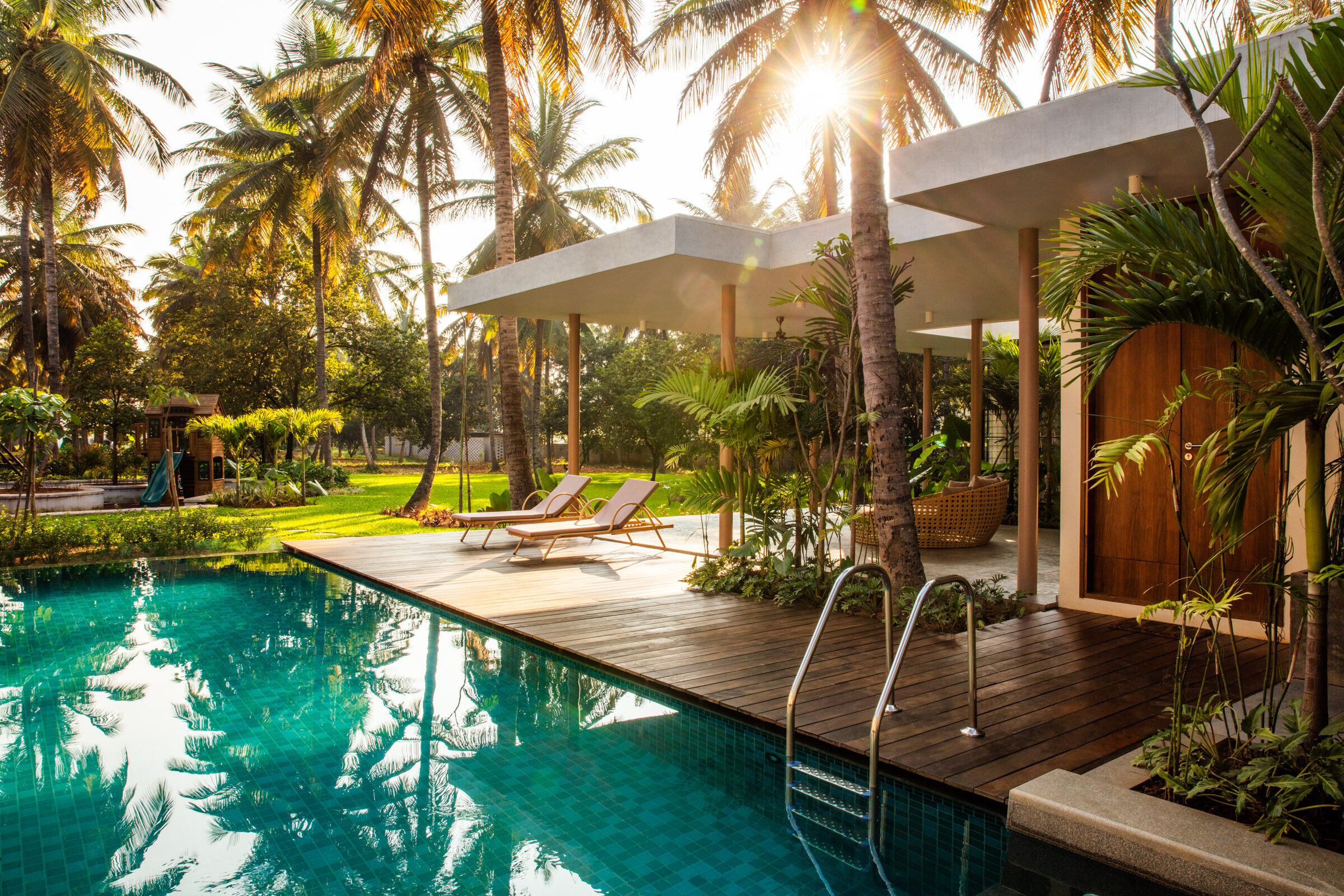 The project sought to meet principles, such as appealing to the traditional house archetype as a structure that carries a solid memory and supports new formal manipulations and spatial interpretations. There is a strong connection between the exterior and interior of the house by extending the roof and projecting a platform that comes from the social area and a functional programme that considers the social area as the centre of the house, around which is organised the remaining programme of more restricted access. The porch becomes a transitional feature that mediates between the exterior and interior.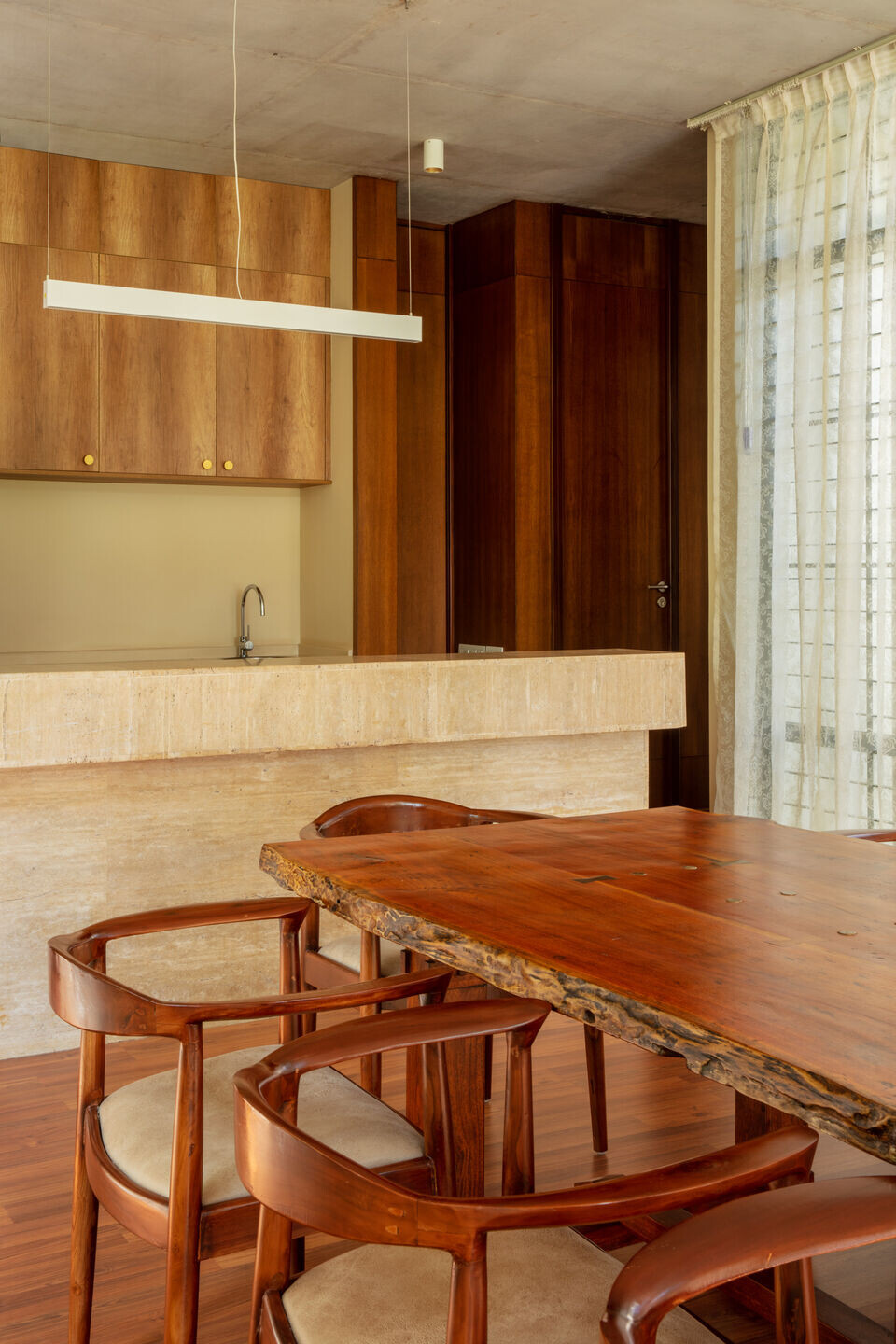 It is a radical exercise in horizontality, the thick slab rests directly on a grid of sleek circular columns. However, there are no visible supporting beams throughout the house. This type of structure demanded care and attention with the design of the rooftop which features cutout for trees along with few utilitarian services like overhead water tank, solar water heater and water filtration unit. The house was planned to make sure all the existing tress were retained.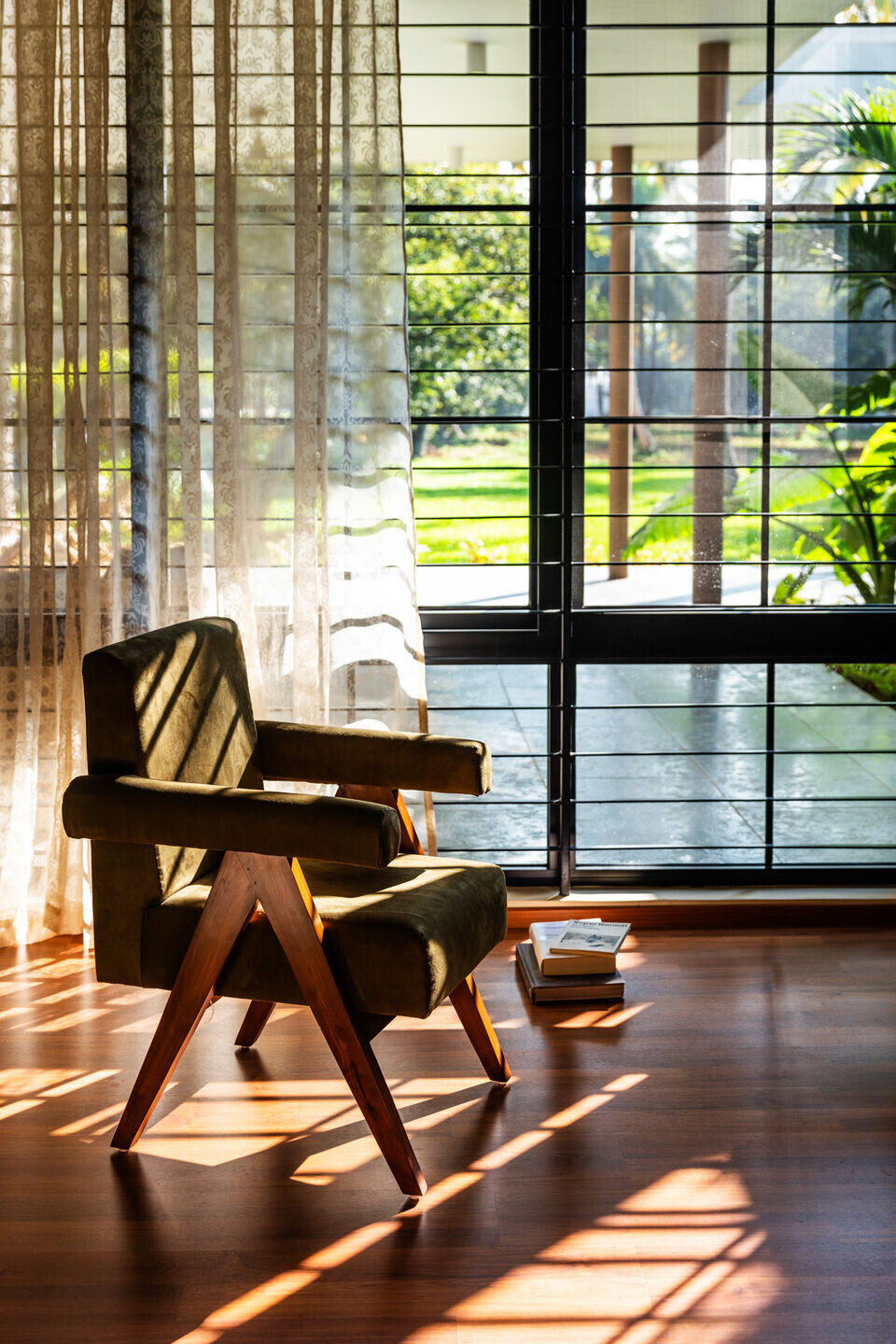 The main entrance to the home is from an extreme end of the long rectangular plan. Inside, two volumes make up the programmed spaces of the residence. Both are oriented north-south and run parallel to one another. The first contains service spaces such as a entertainment rooms, the kitchen, and a spacious dining area along with a guest bedroom suite. The other is made up of two private bedroom suites, laid out in a single row facing the landscape. At the northern end of the residence, an extended porch leads from the living room to a pool. The interiors feature a limited material palette that includes wood and concrete. Floor to ceiling windows floods the interior with natural light and views of the surrounding nature.