This house organises interior and exterior space and the extended site (of future plantings) through a series of parallel bands.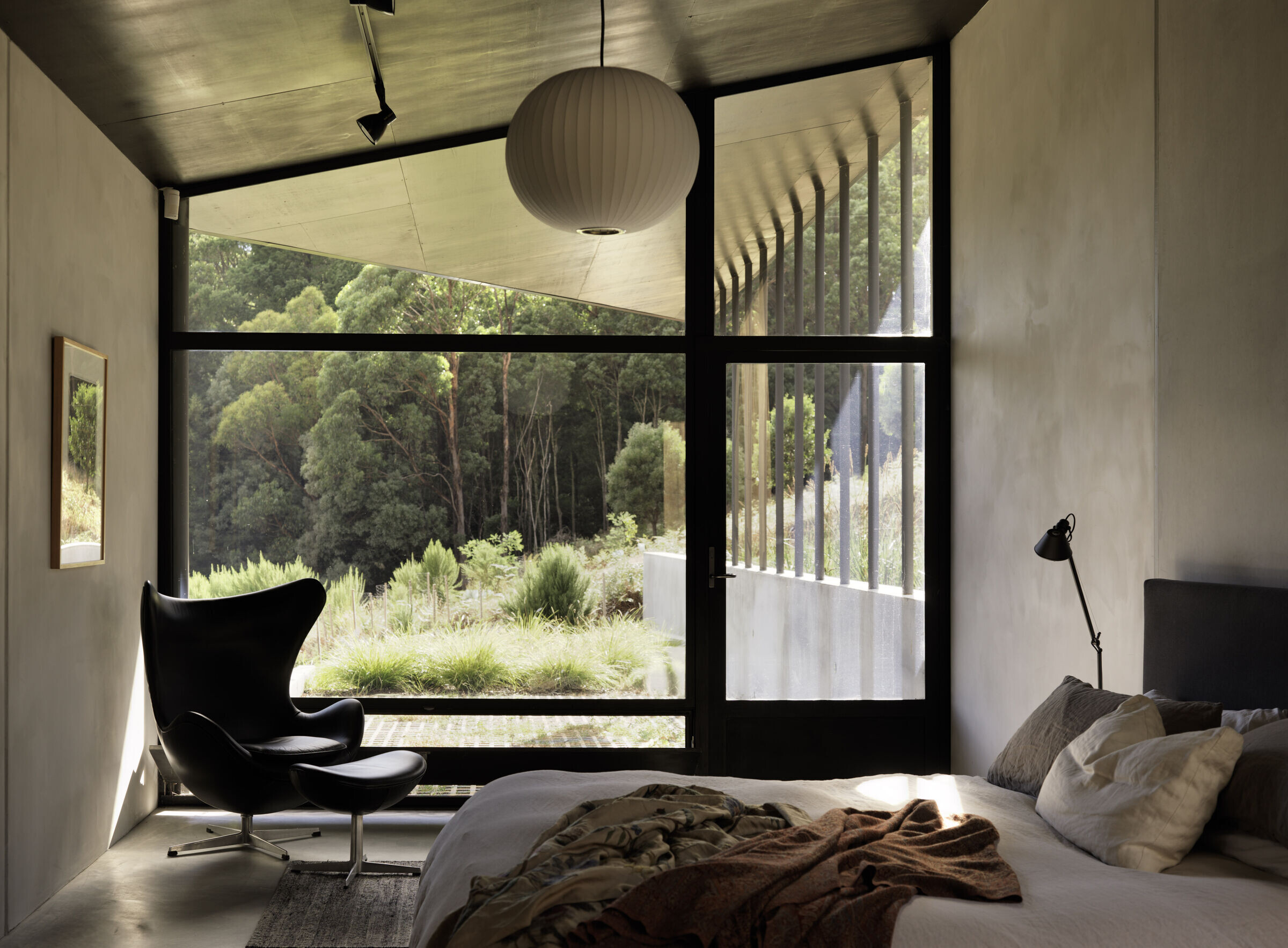 These manifest in the house and immediate landscape as pre-caste concrete walls in an east west direction and, between and defined by these, three terraces, staggered in plan and stepped down the site along a gentle diagonal.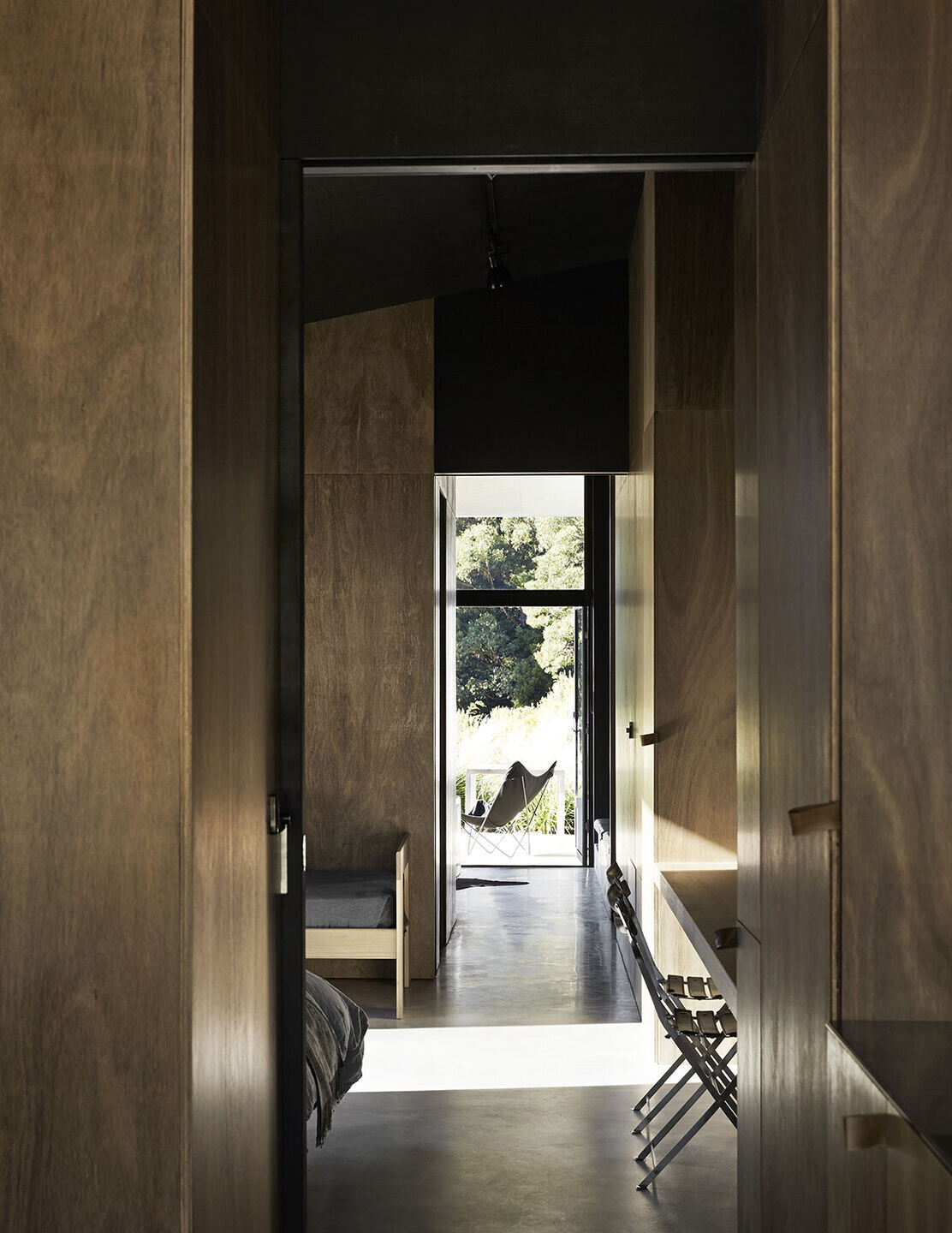 The formal arrangement of the house frames desirable views – distant ones of hanging rock and closer ones of bush land particularly to the south and east. The parallel concrete walls form longitudinal view corridors. In contrast lateral views are established by 'pulling apart' select panels, most dramatically in the dining area from which views through all levels are possible.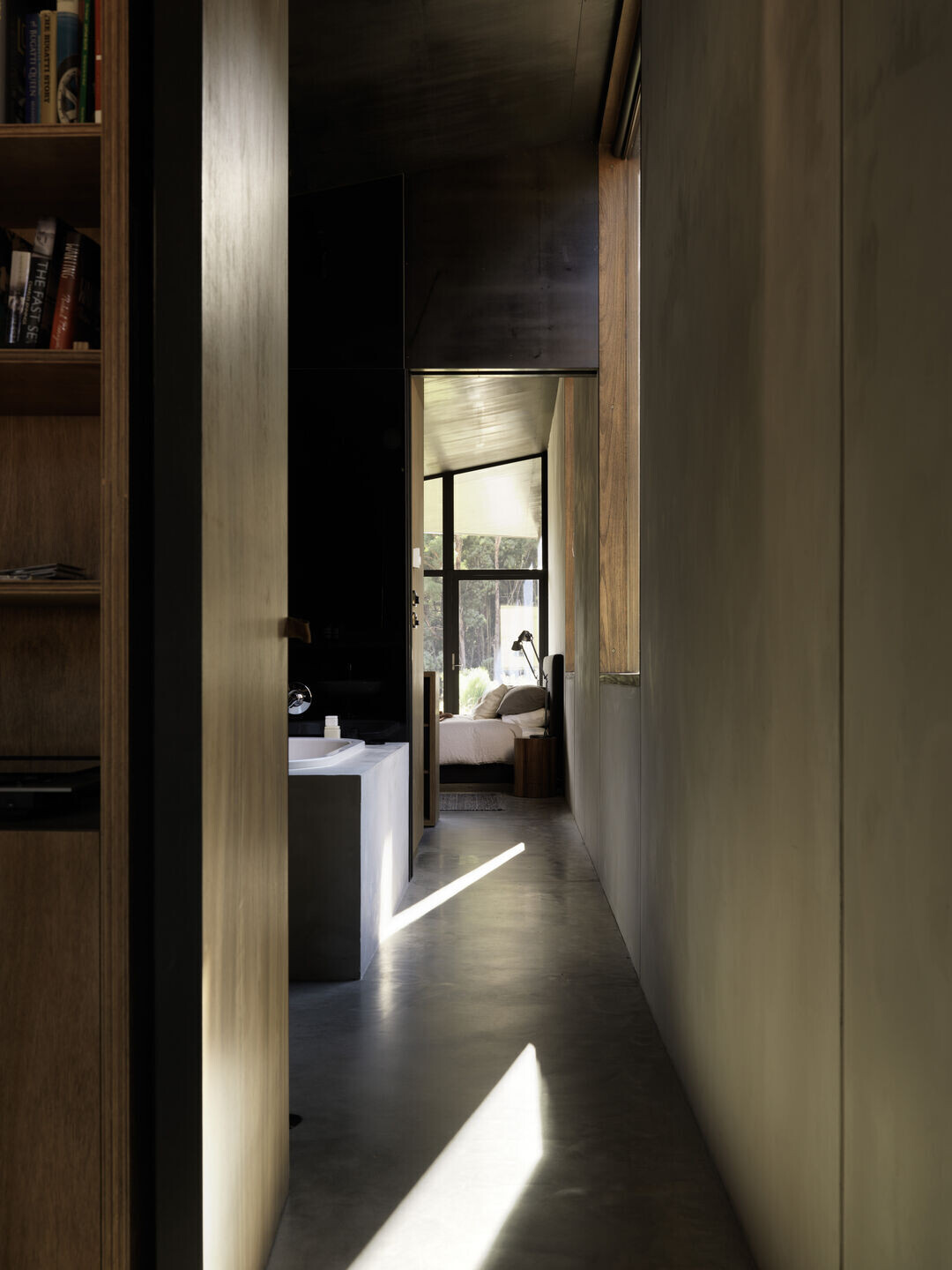 There are also incidental diagonal views across the various levels/spaces. Although a 2.4 module is used for all wall panels other than those with windows the spatial outcome is decidedly un-modular and dynamic.