The main idea of this project is in the interaction of simple forms and ordinary materials. Having as tools traditional bricks and plaster, we got clear proportions. Brick box partially hidden from the environment in a larger light volume of the first floor, which is overhanging above the ground.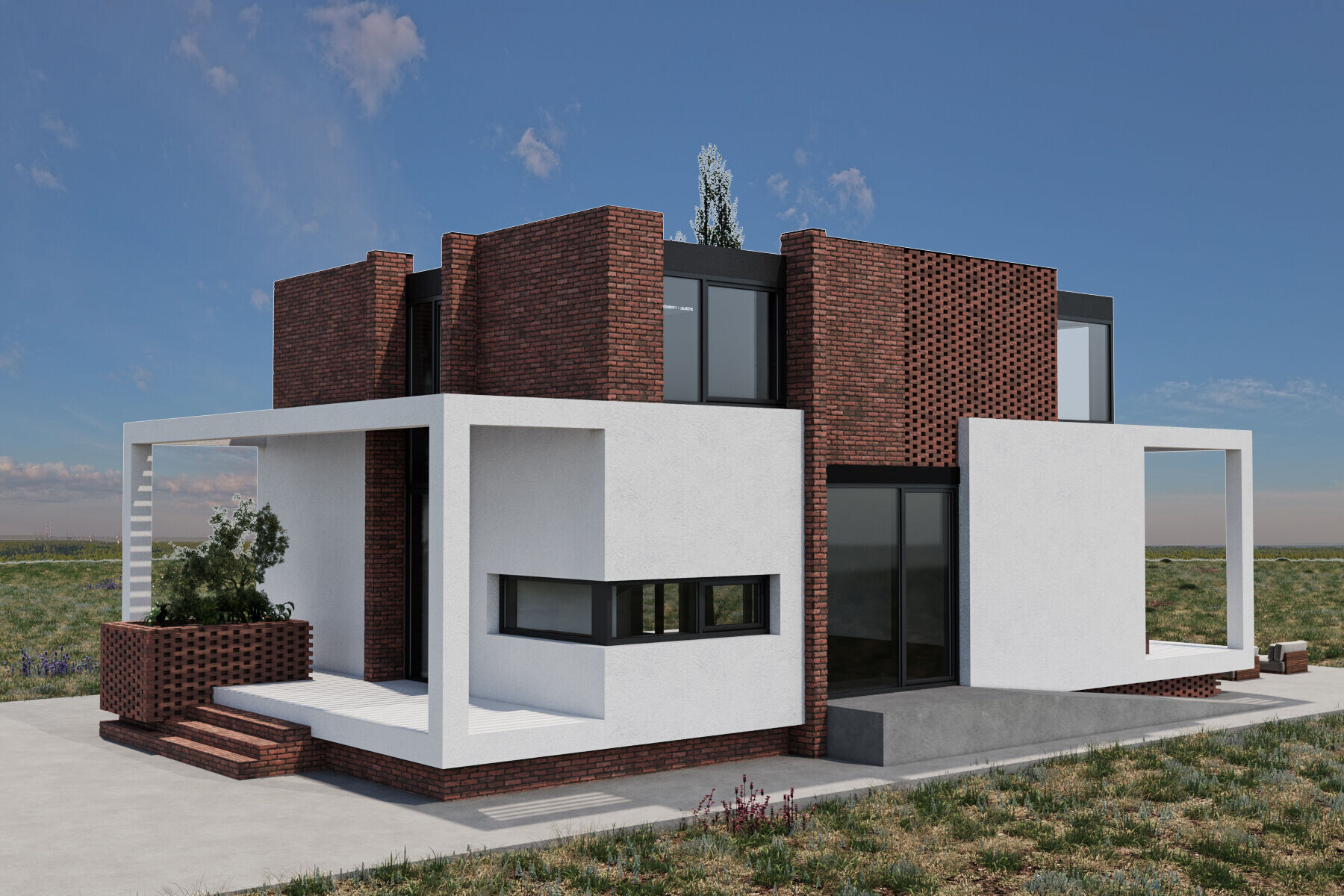 Brick fulfills the function as a building material and at the same time as an "honest" decoration, that emphasizes its texture against the background of flat planes of the plaster.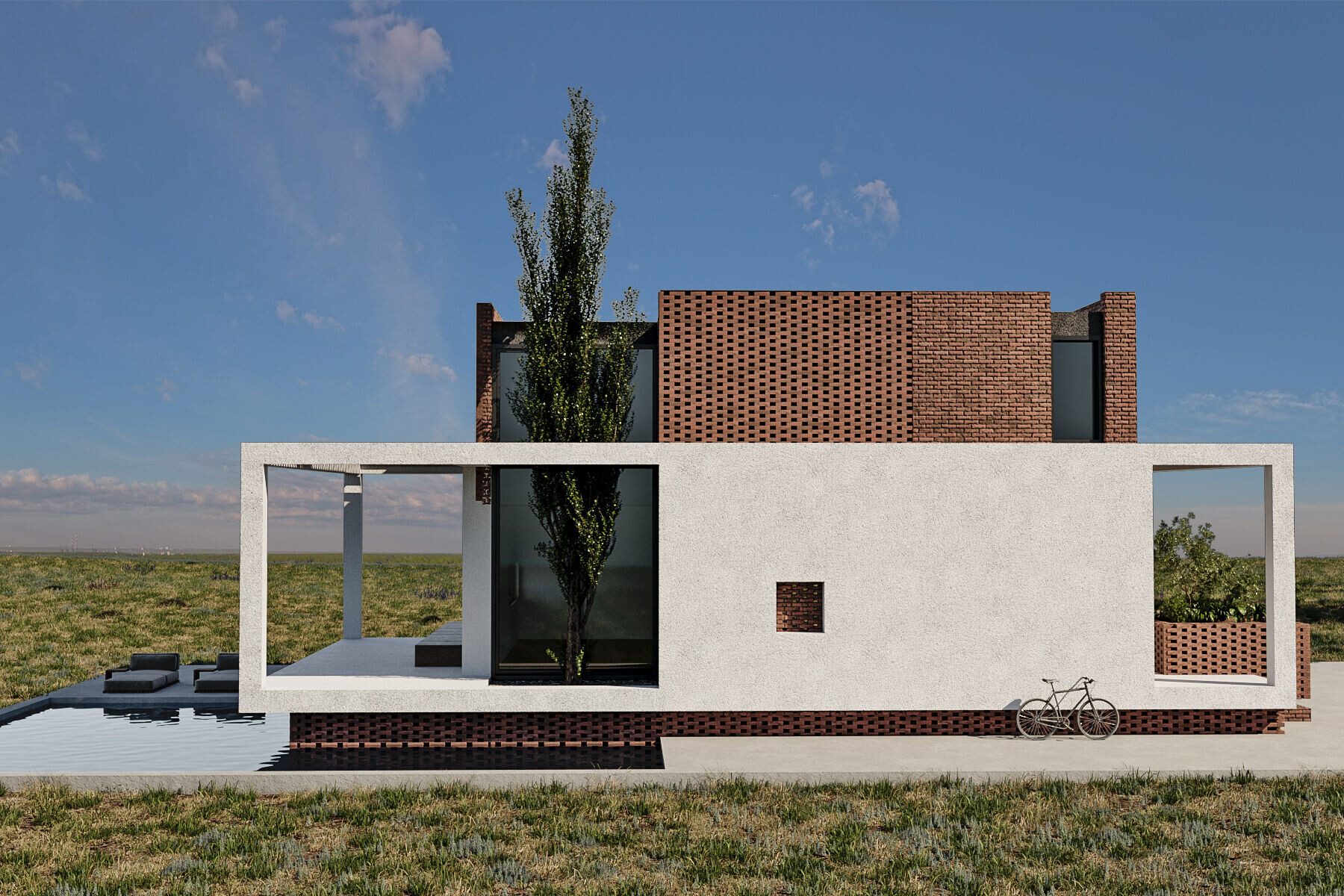 Large glass window and door opening let in light and break the solidity of the exterior walls.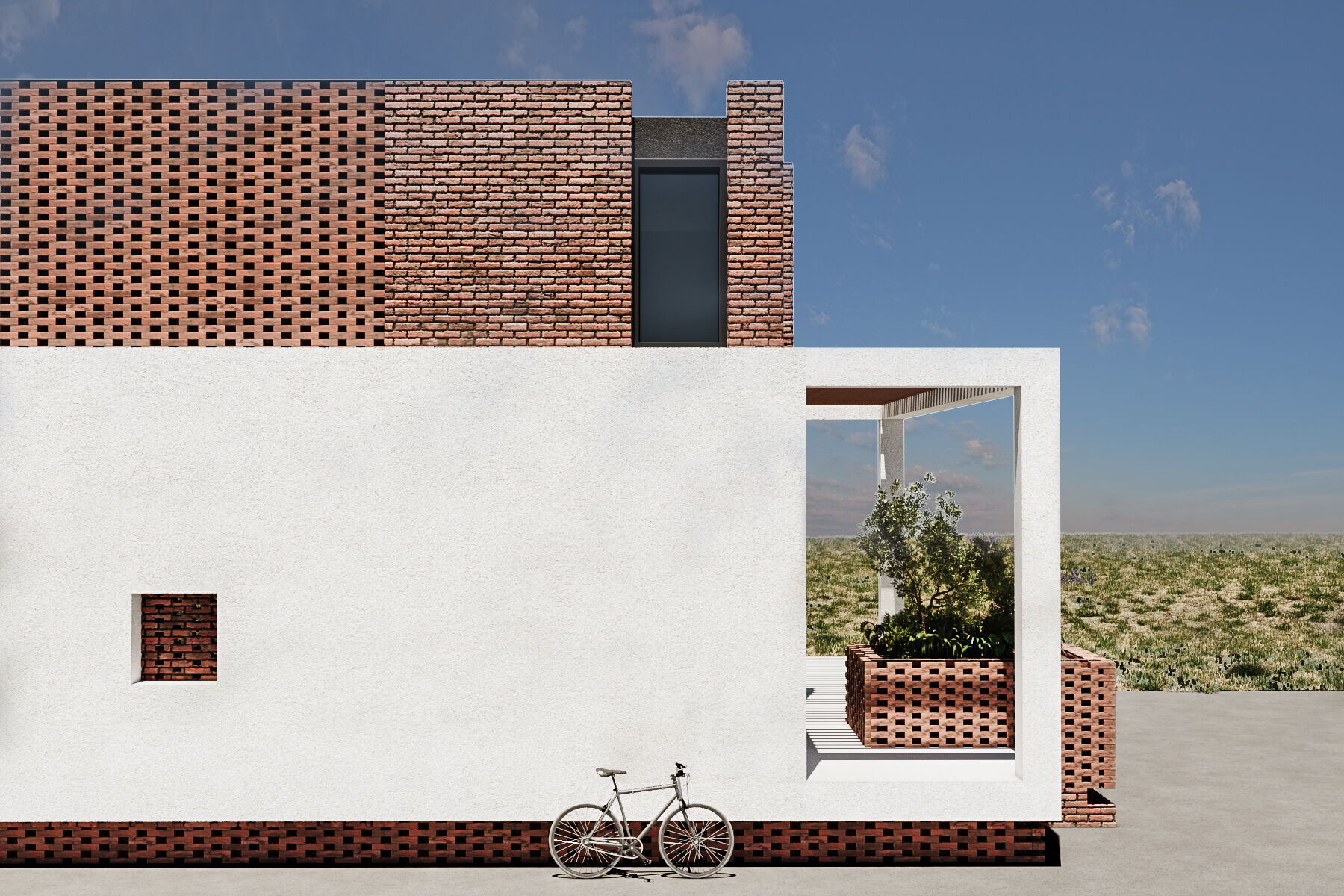 A tree is integrated into the structure and can be seen from the premises of the building. It seems that the house has left a special place for the tree in its planning as the lungs of its body.