in the municipality of lüterkofen, a residential building concept was created with various projections, recesses and different height differences.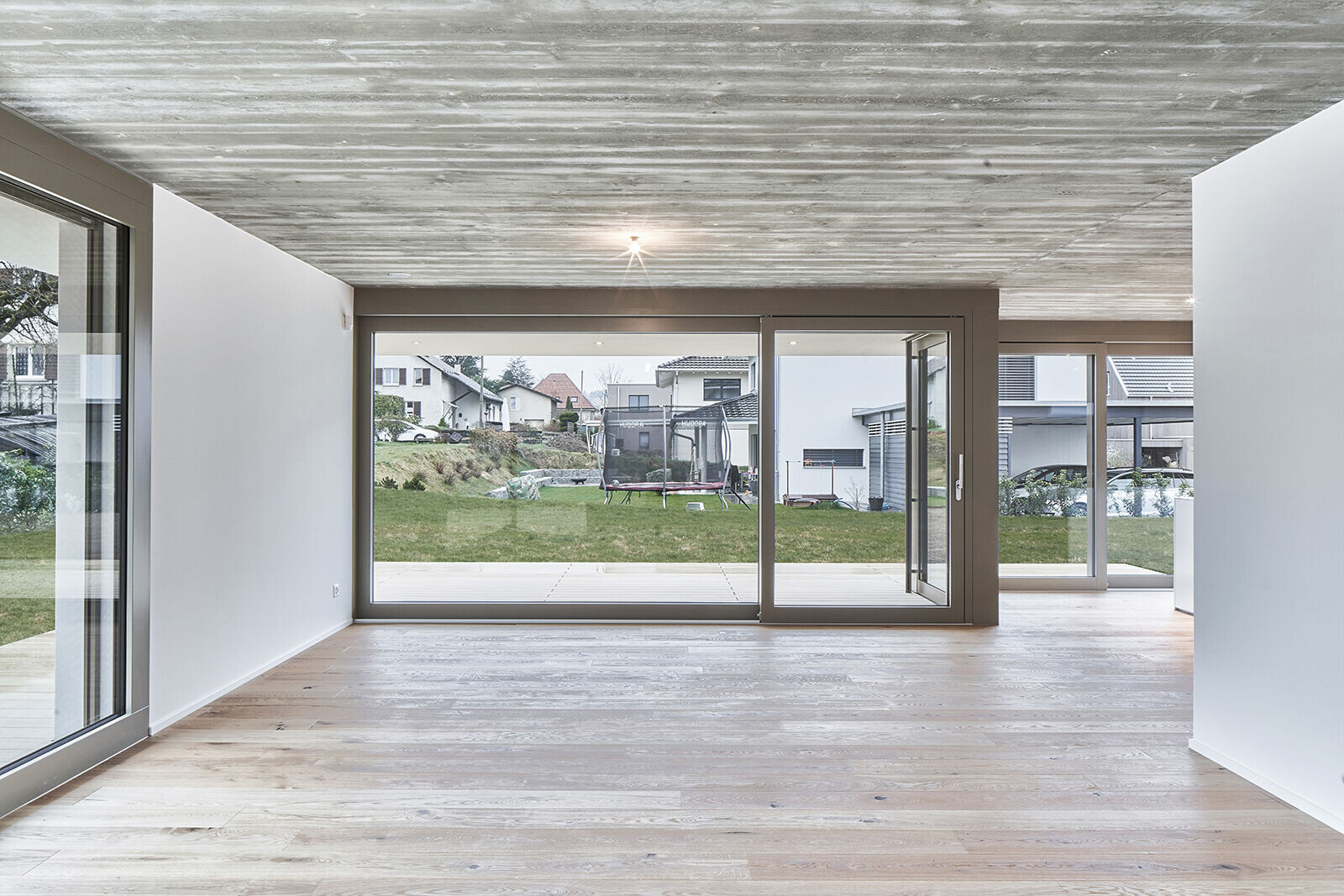 the residential building should grow like a kind of "tree" in all directions. the ground floor houses the spacious and loft-like living area with cooking / eating / living from which you can elegantly access the covered loggia area.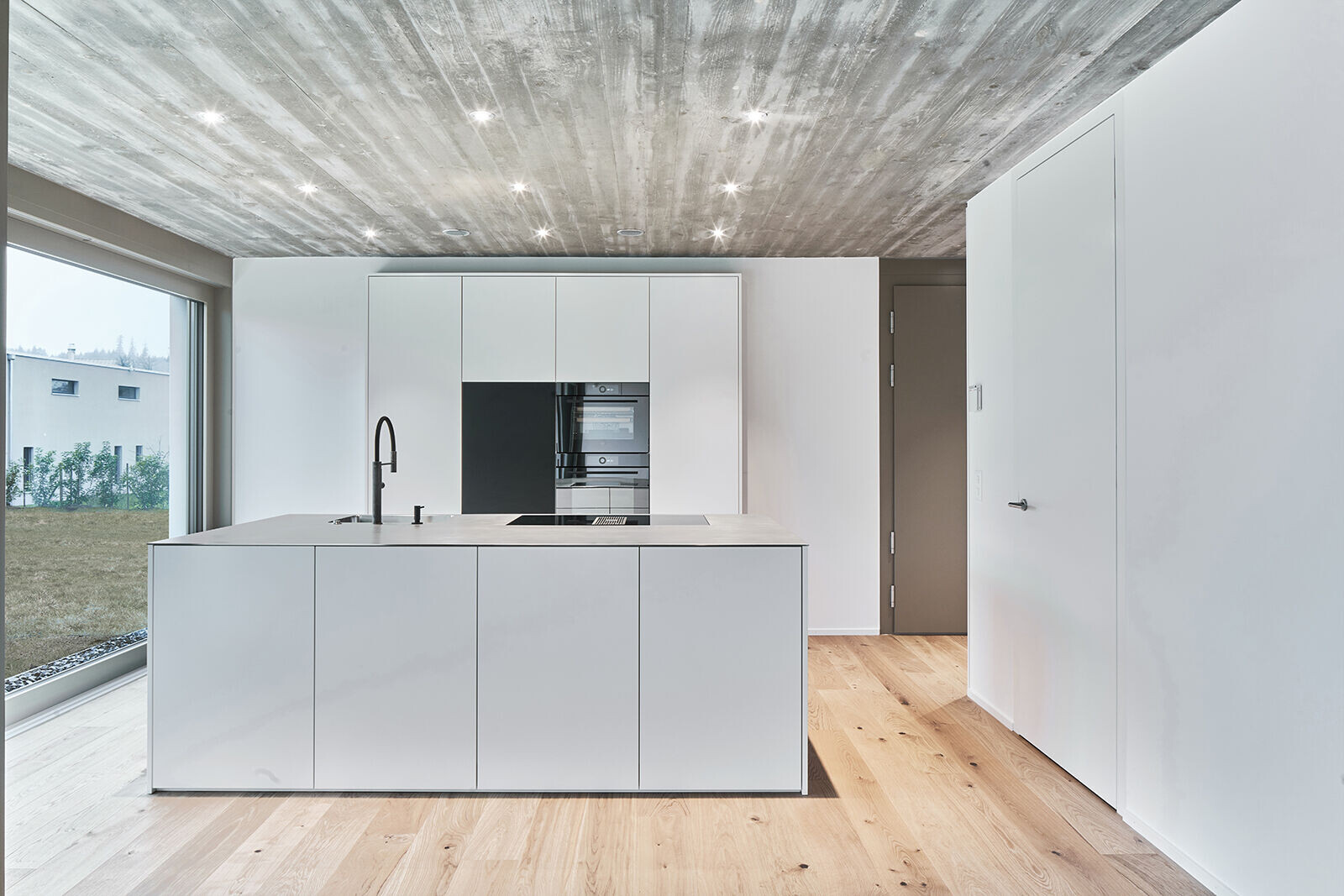 all private bedrooms and the additional master bedroom with its own dressing room and wellness bath are on the upper floor.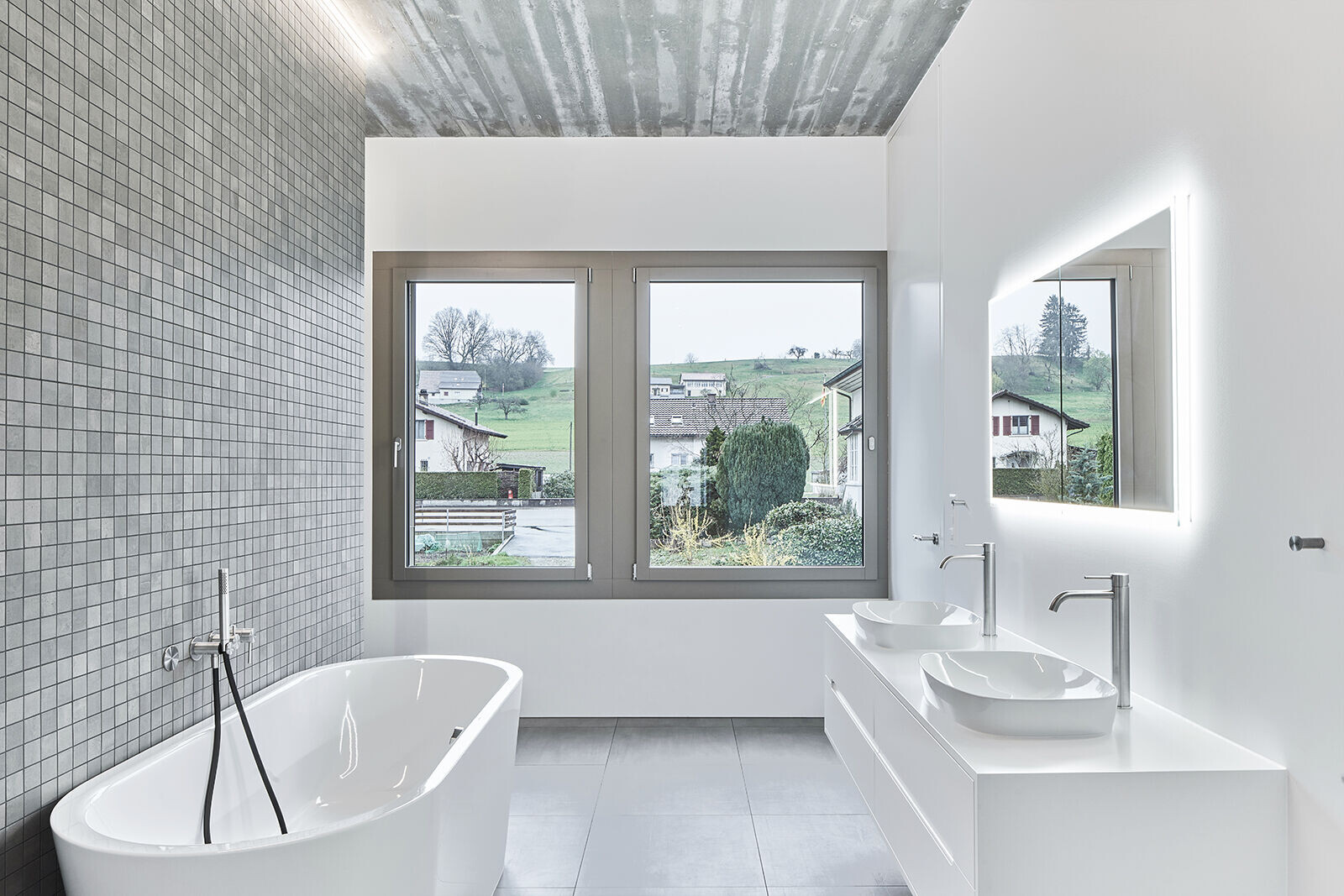 this is accessed via a parquet staircase with built-in lights and a staged skylight.