The Woodlawn residence originally served as a carriage house for James Avon Smith's lake-area country estate. A professional architect, Smith not only owned the structures, but also designed them. According to the Heritage Conservation District Study, "By the mid-1800s, Toronto's wealthiest and most prominent families established country estates on the Hill; this elevated enclave was prized for both its views of the city and its healthier atmosphere."
"This small structure is by necessity something of a bespoke garment. However, the owner has happily discovered that the copious well considered storage and open loft-like spaces have admirably performed to make this a very livable home," said architect Steven Fong. "Imagining an urban pied-à-terre, our client wanted a restful retreat; a secluded place set apart from, yet in the midst of, the city. Also envisioned at the outset were evocations of a cherished wilderness cabin; and, just beyond the doorstep, an abundant entourage of favored perennials."
Located in the Summerhill neighborhood, the former carriage house is now a single-bedroom residence in Ontario's Saint Clair community. The town sits east of the St. Clair River, which serves as the international border between Ontario, Canada and Michigan. The river connects to Lake Huron on the north and Lake St. Clair to the south, where it flows into the Detroit River and eventually, to Lake Erie.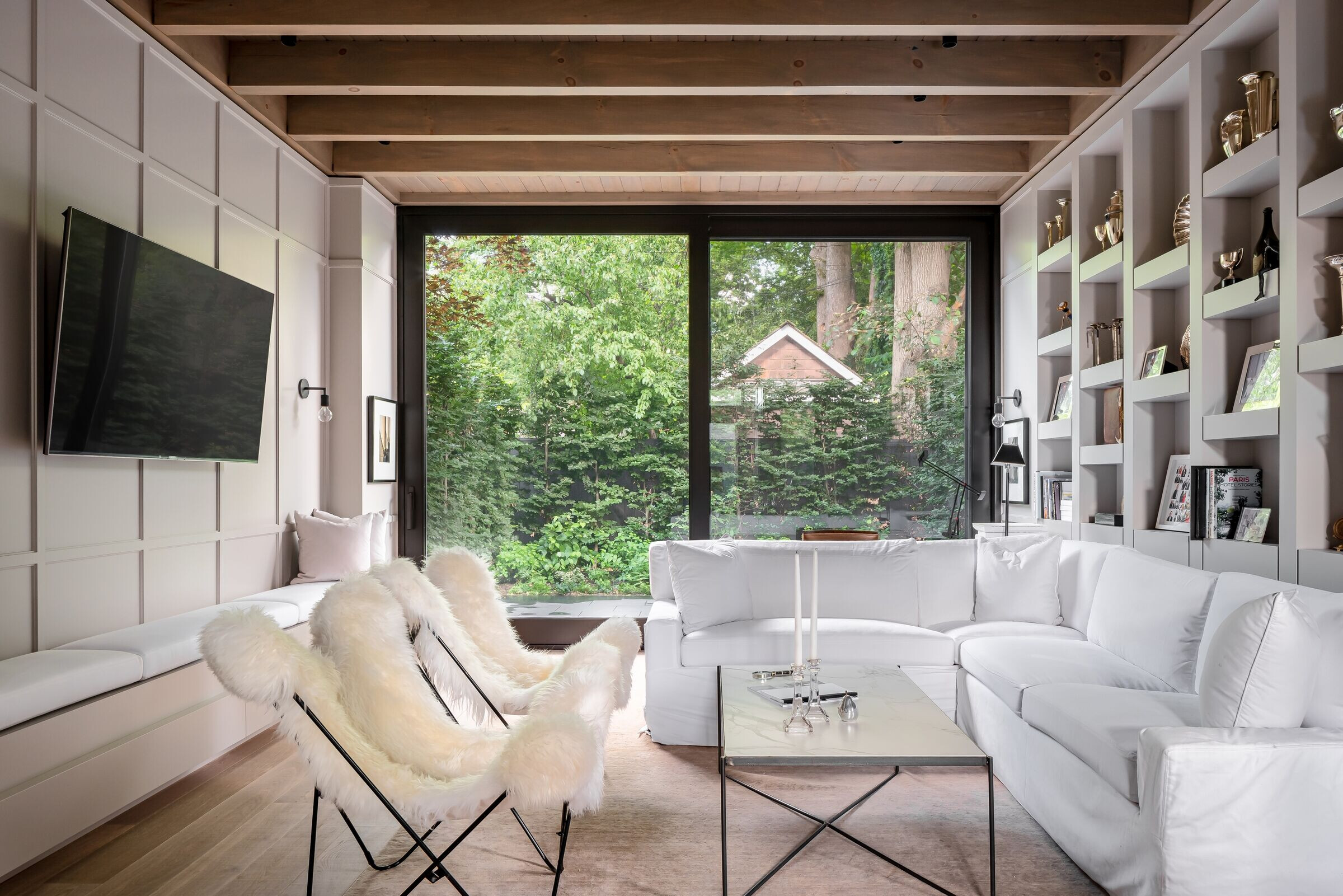 Fong added, "One neighbor voiced appreciation for the quiet presence of this house, sited unobtrusively in the middle of the block. He noted how the light plays off the cladding, casting different tones at different times of the day; and that this mutability makes it compatible with the natural setting of trees and vegetation in the area."