The project is part of the experimentation on stone as a building material. It began with the design of a series of fixed furniture for the atrium of the Sant'Anna hospital in Turin. The transition from the scale of the interior design to that of the architectural structure was made possible through the use of Sardinian granite, a very durable material commonly used in Italy. The possibility of producing large slabs of solid granite has allowed us to use prefabricated dry-mounted structural elements. The experimental work, which started with Houses of Cards, is now being developed in other projects such as S-labs, a laboratory for the National Institute of Nuclear Physics and the expansion of the Livio Felluga Winery.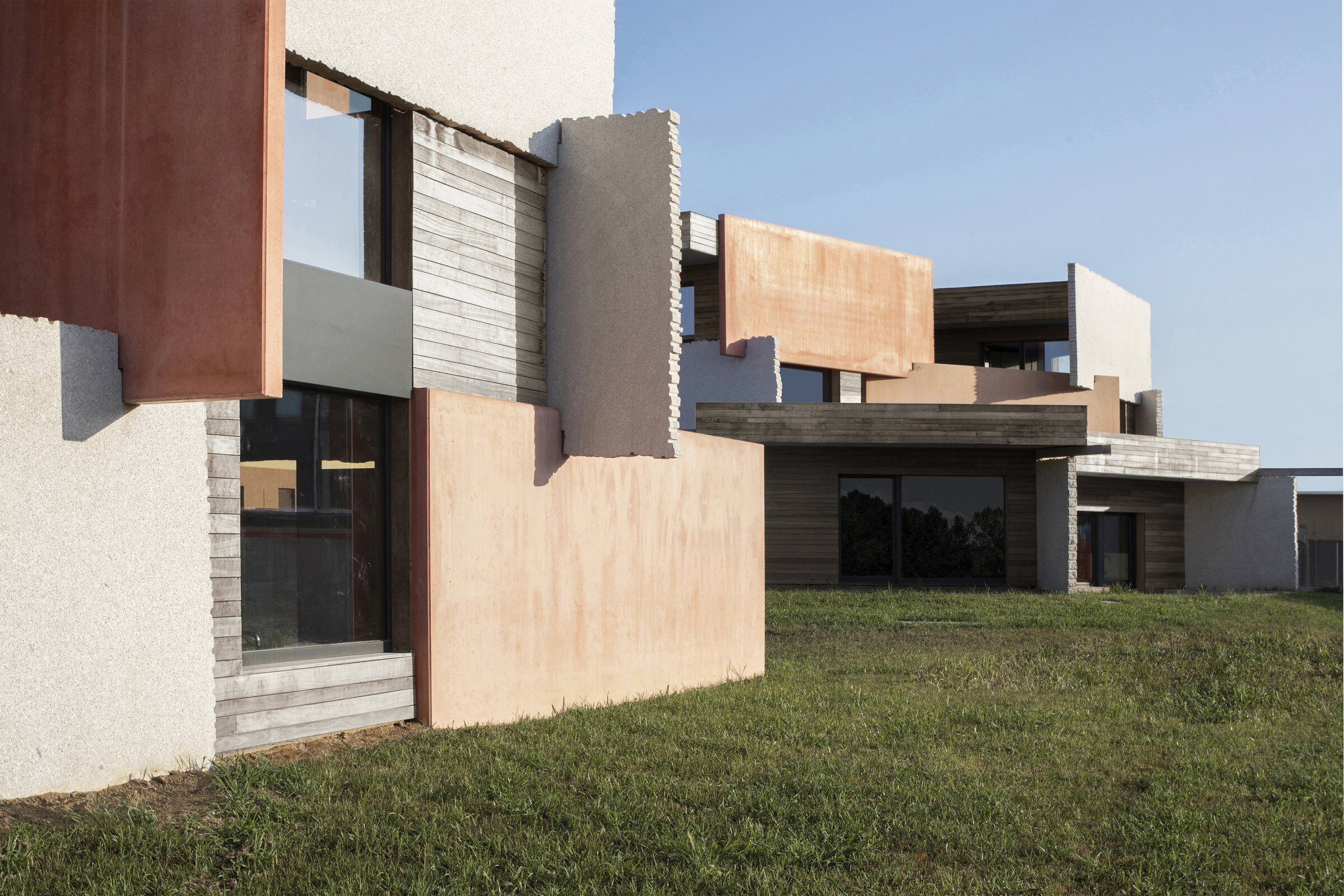 Houses of Cards are two single-family houses in a residential expansion area in the village of Torrazza Piemonte. 20 large slabs define the structure of each of the two residential bodies, 10 of these are made of Sardinian granite, the others of colored concrete. The slabs, connected one to the other, define the internal and external spaces composing the volumes of the two houses. They follow two different aggregation logics, on one hand the orthogonality of the joints produces regular spaces, but it needed structural integrations to resist the earthquake, on the other the complete freedom of aggregation of the panels produces a concentric space. In the latter case, the complexity in shape produced good resistance. The integration of the wooden infills accentuates the bone structure of these organisms by contrast.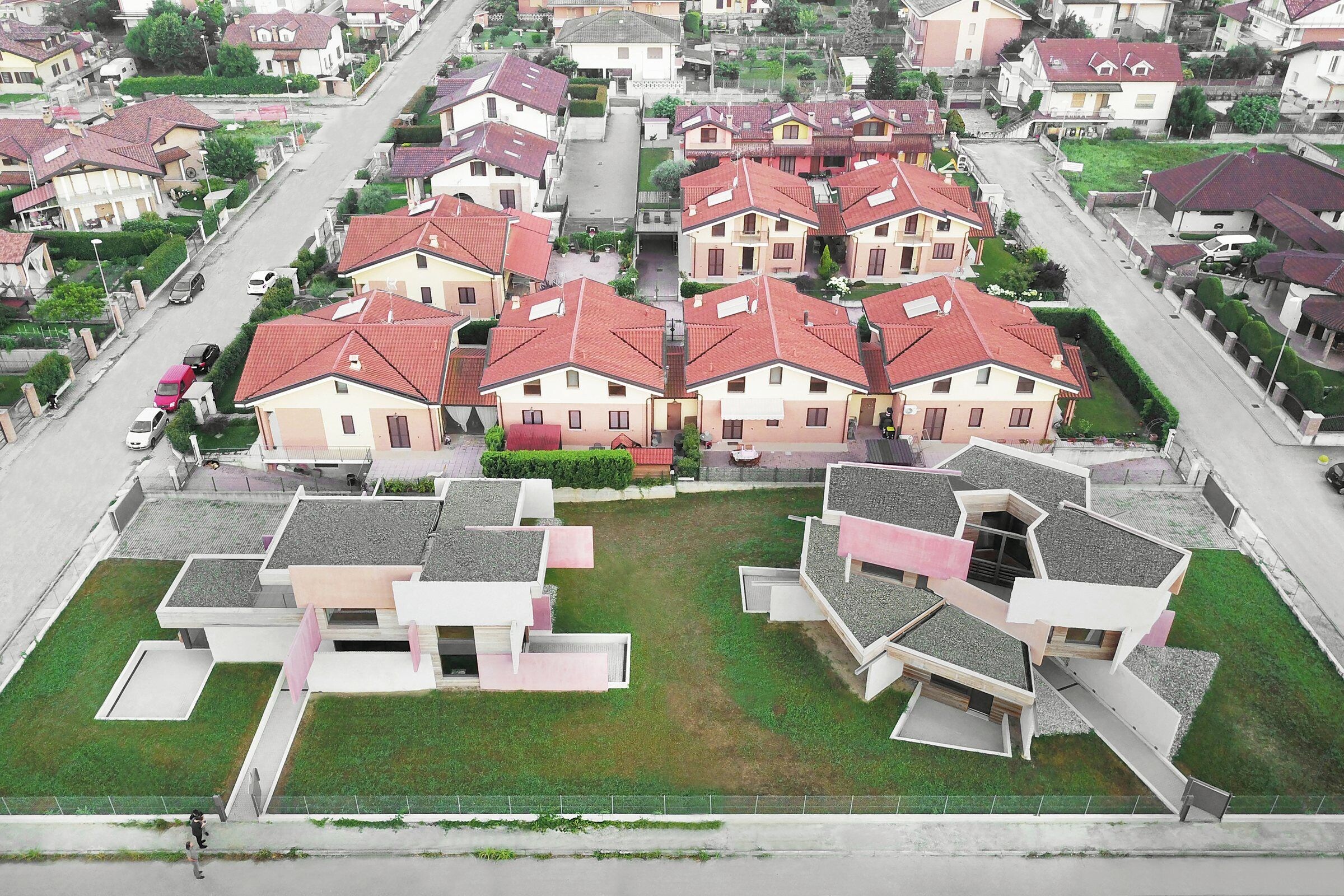 What materials did you choose and why?
The project for the HOUSES OF CARDS started long time before the assignment received at the end of 2015. ELASTICOFarm has been carrying on for years a deep research on building materials and on the technology and techniques related to them. In the last 10 years we have been engaged in the study and experimental application of prefabricated structural elements for industrial buildings while, at the same time we have worked with the brick, stone, wood and prefabricated reinforced concrete industries to fully understand their potential and the possibilities of alternative or/and combined use of those material in the construction market. Our research on Sardinian granite began in 2013 when we were aproached by a quarry from Olbia to study their material and to evaluate the unexpressed potential of this unique, relatively inexpensive and abundant product.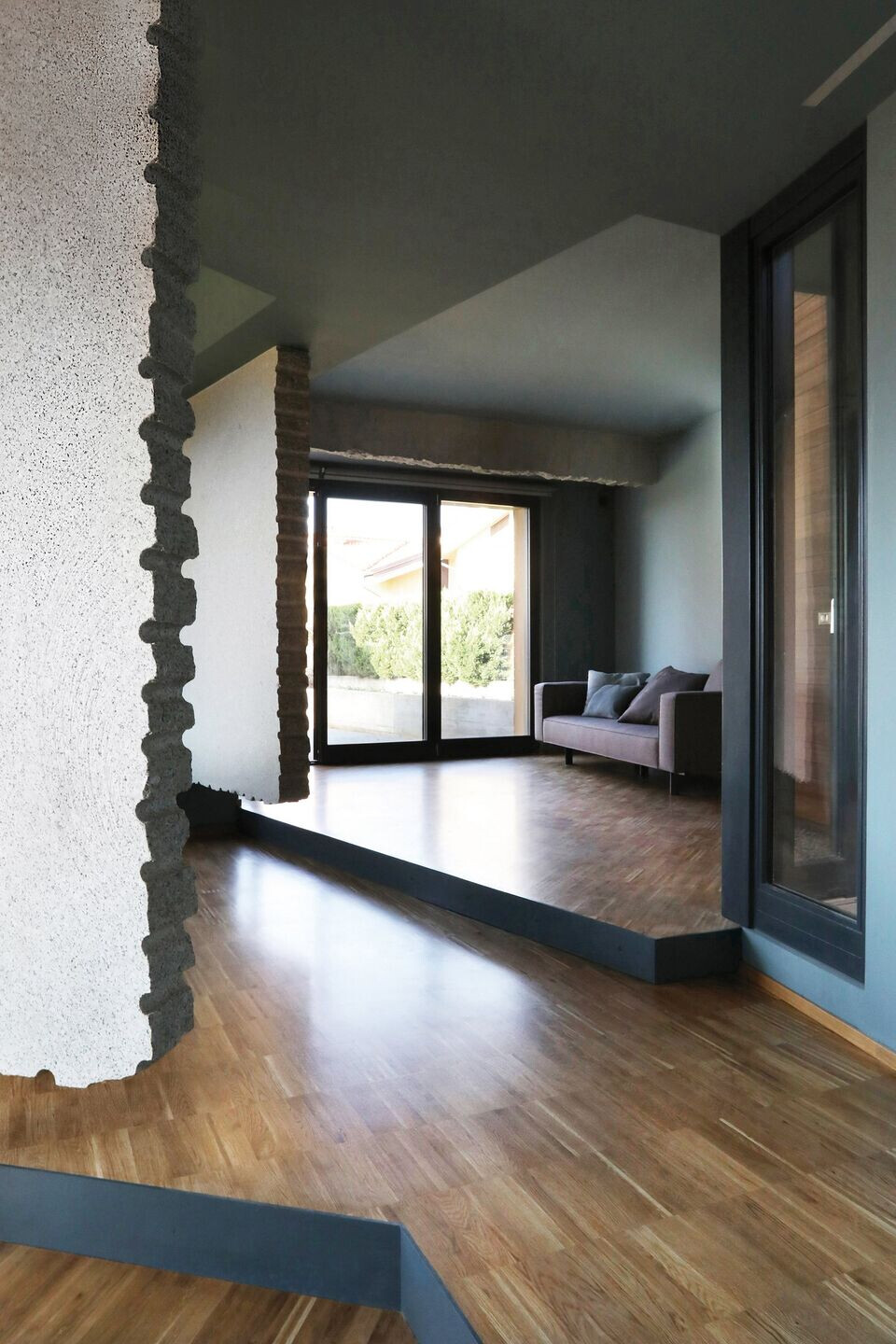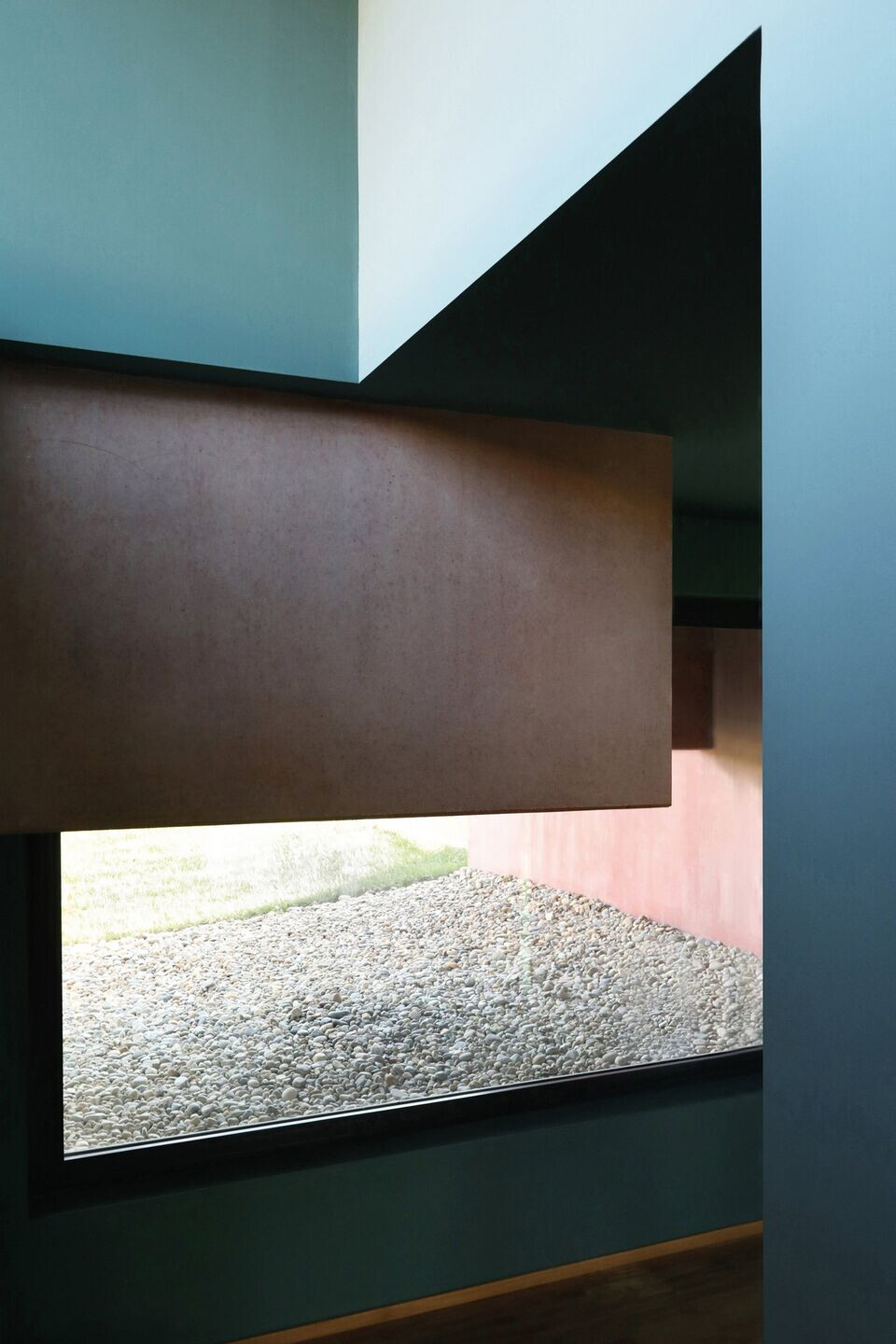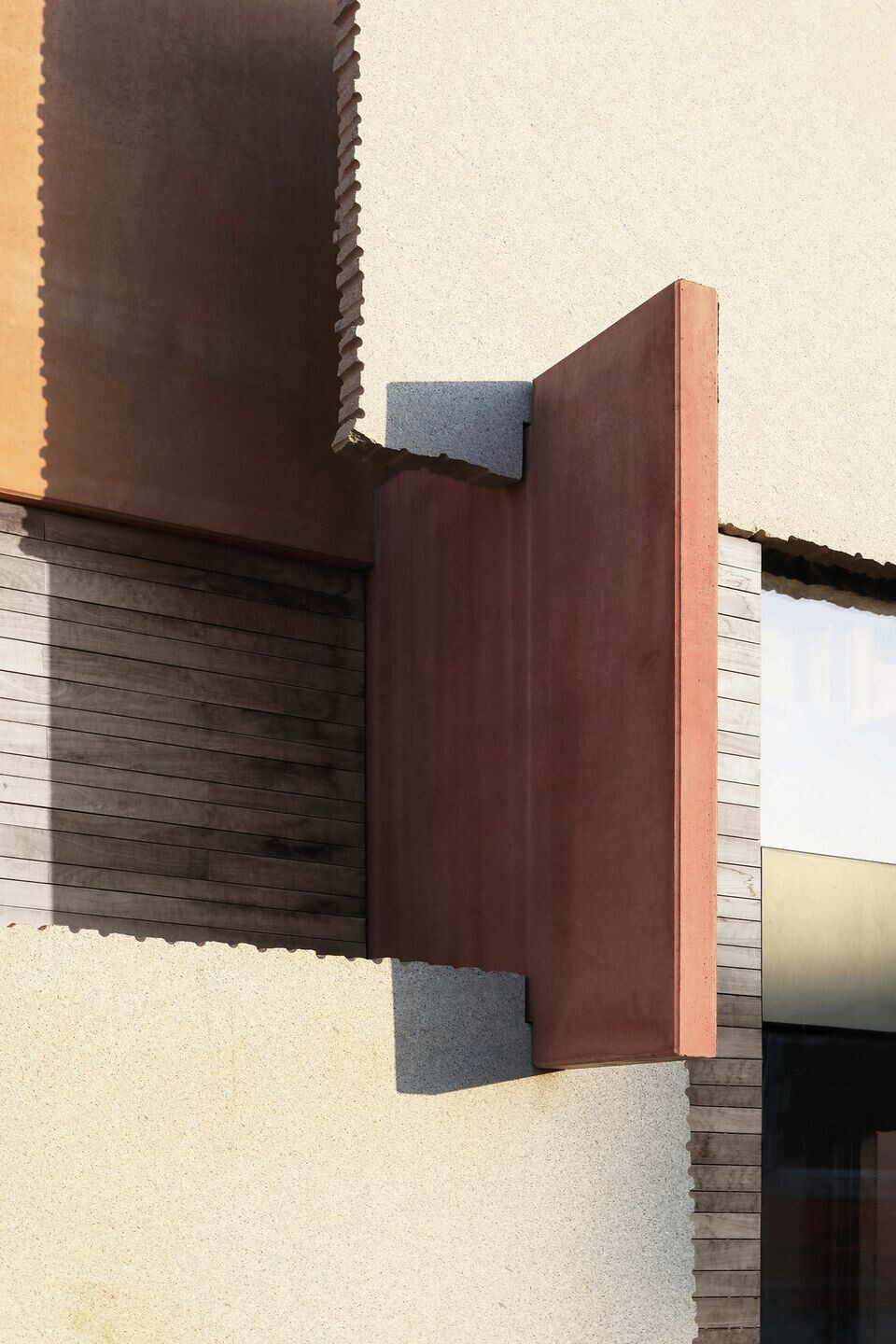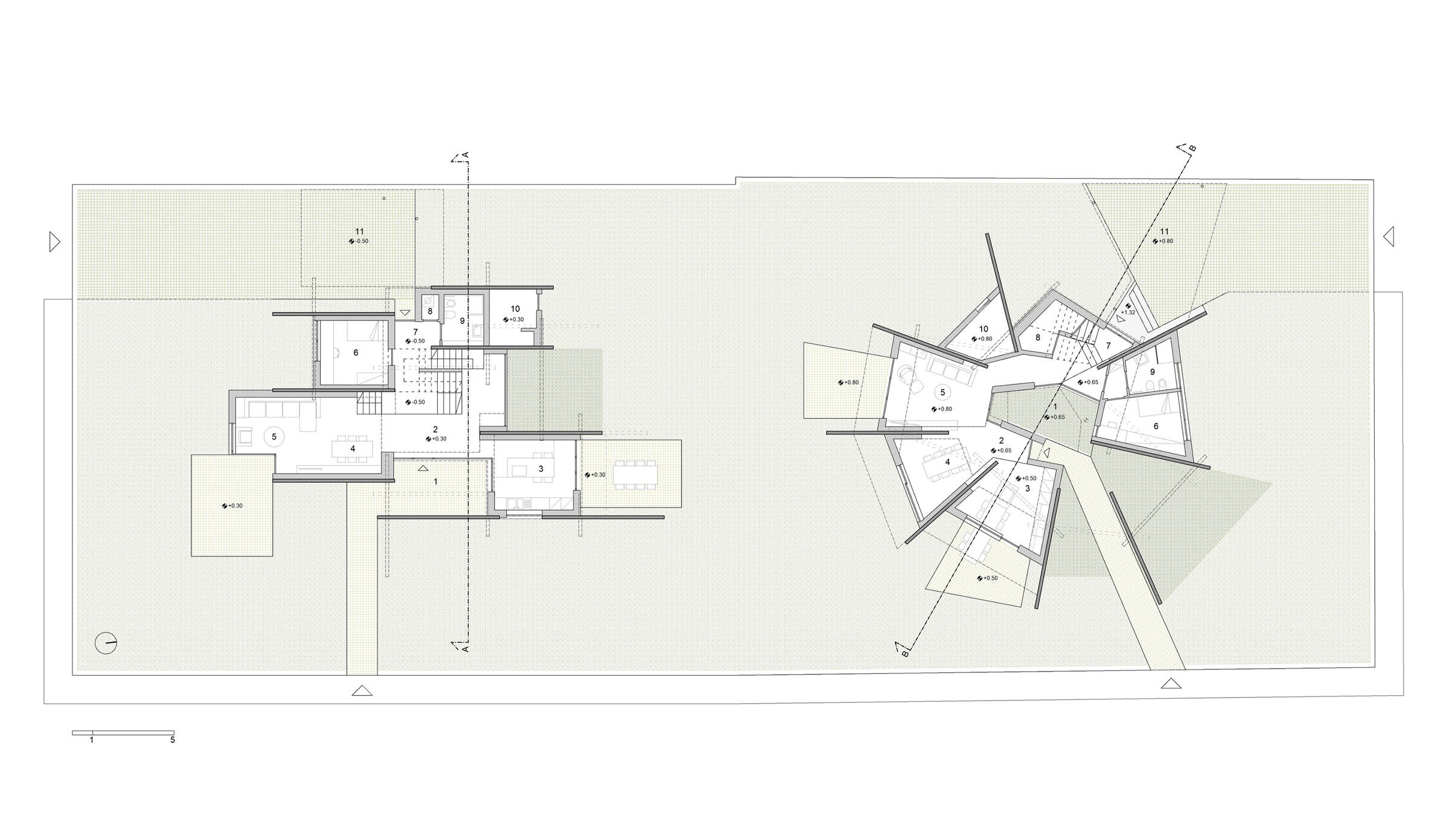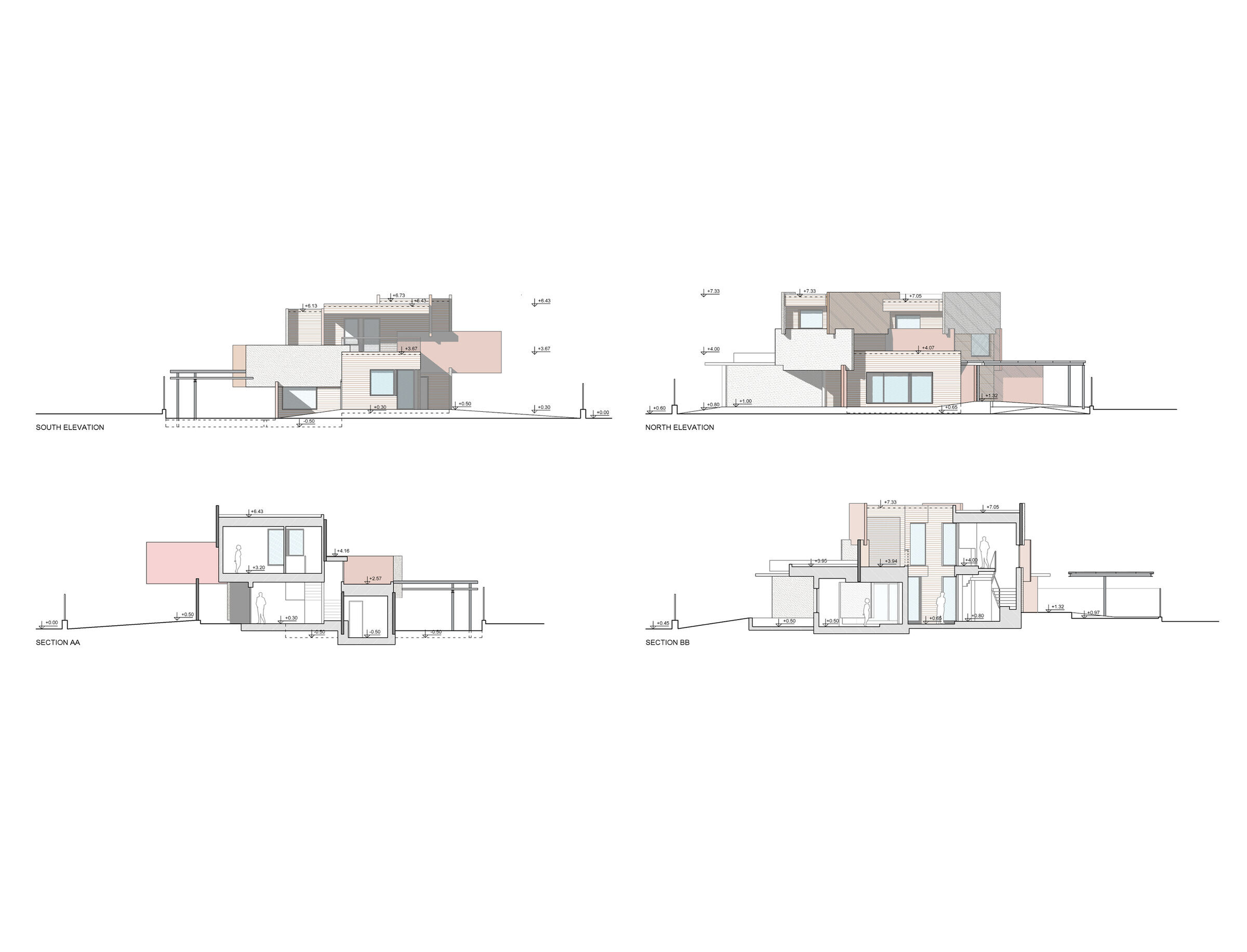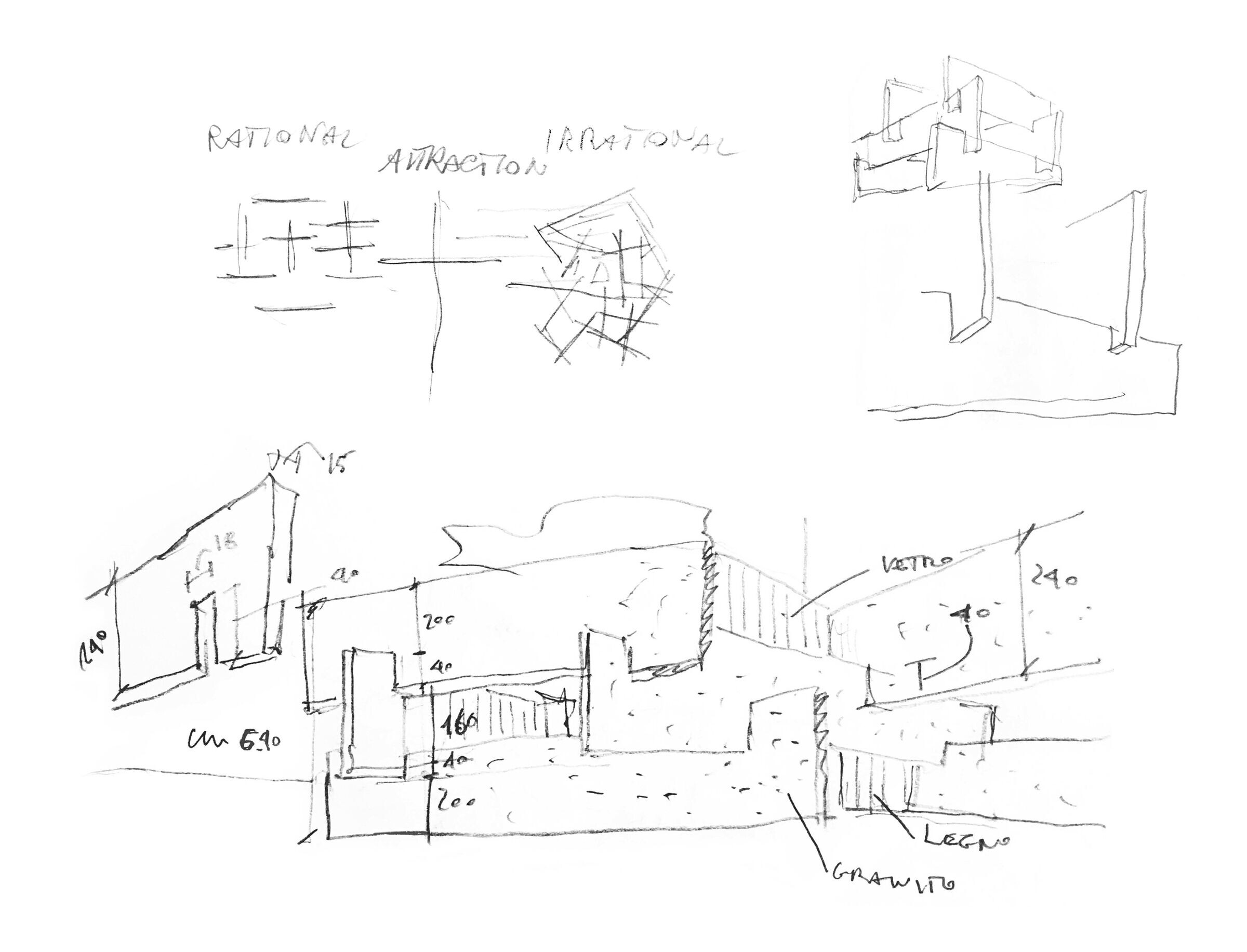 Material Used :
1. Structural and façade slabs: Sardinian granite panels, supply and consulting by Marcello Napoleone, VIR Volcanic Rocks; colored cement panels, Geocap Srl
2. Facade cladding: Iroko wood in staves of various sizes, local supplier
3. Flooring: Industrial oak parquet, local supplier and installer
4. Doors: Painted wood fiber panel, Italporte Srl
5. Windows: Painted pine wood, Cafasso Snc
6. Roofing: Flat roofs composed of collaborating slab in corrugated sheet metal and cement, insulation, waterproofing, finishing of the gravel layer, made on site by the company Defilippi Costruzioni snc di Defilippi Alessandro & C.
7. Interior lighting: Various materials, Artemide SpA, lighting consulting by Graziano Conti
8. Interior furniture: Bathroom furniture in painted wood, made to design by Falegnameria Fa.spi painted wood, quartz and steel kitchens, Euromobil cucine SpA