The housing building consists of 2 volumes in R + 6 arranged parallel to the avenue du Maréchal de Lattre de Tassigny, placed on the commercial premise in the groundfloor and on two basement levels dedicated to parking.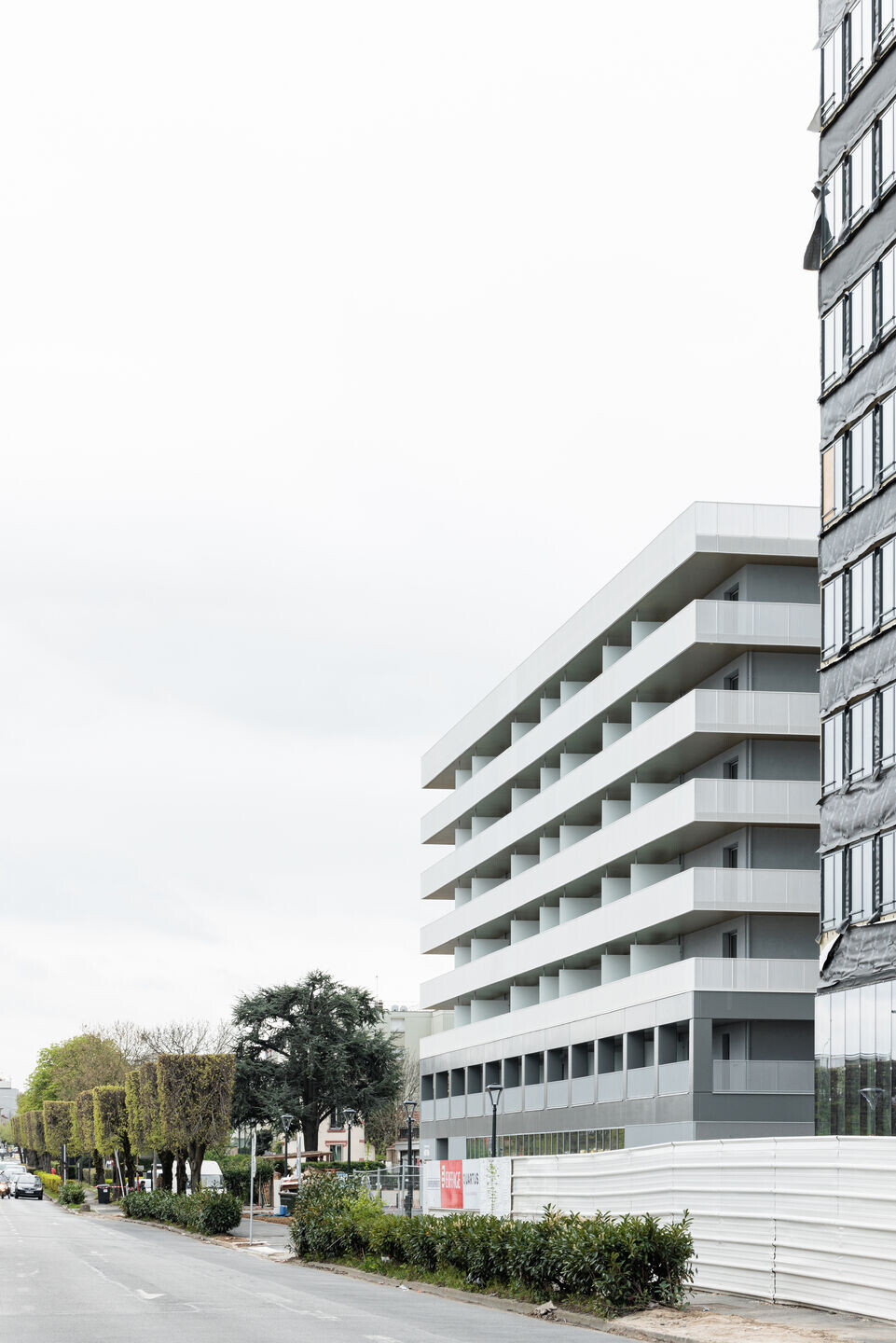 In connection with the public spaces, the facades of the groundfloor pay attention to offering a qualitative interface by alternating glass for the commercial premise and the halls of the housing units, and ribbed metal bars for the service areas.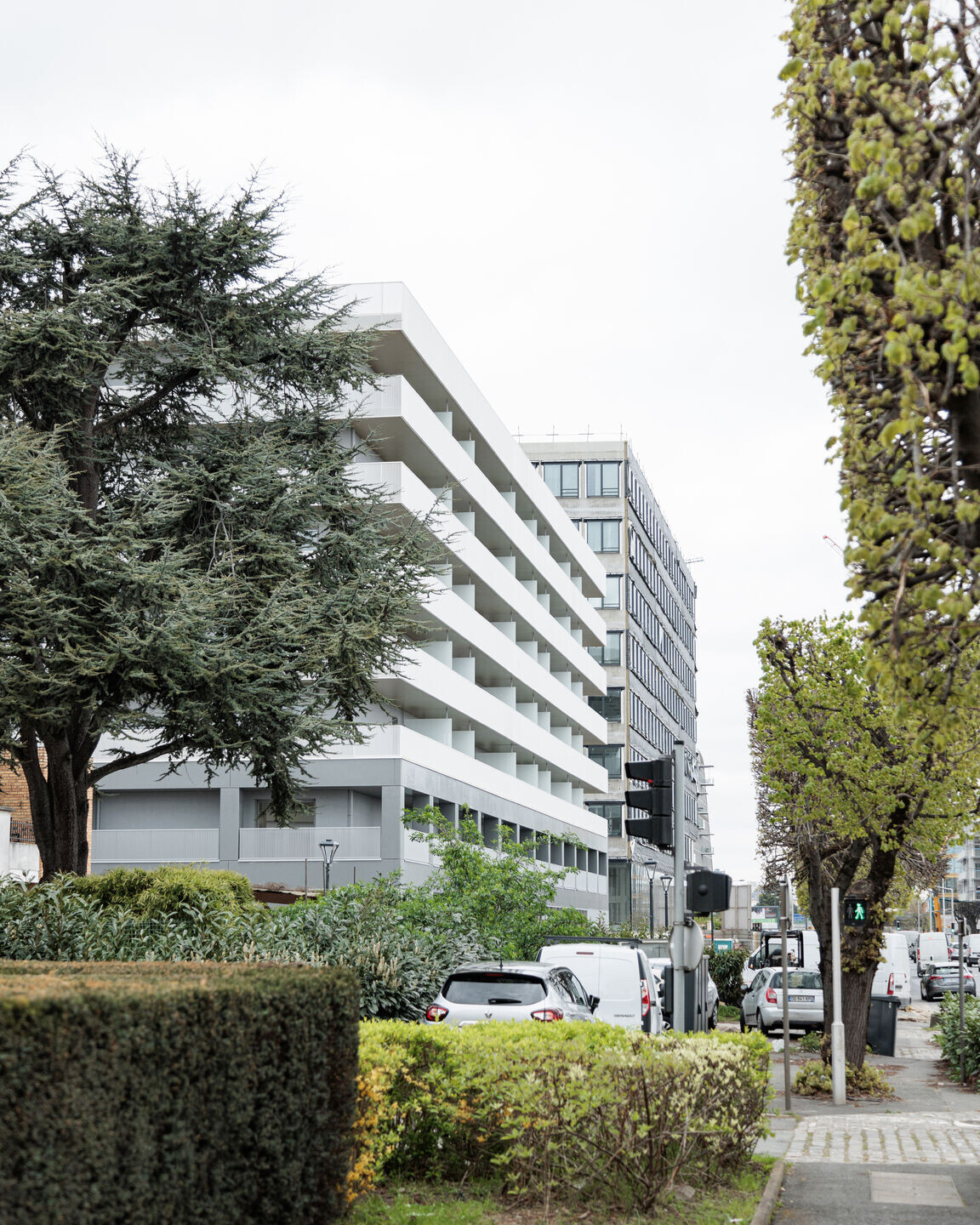 Large balconies surrounding all of the housin units draw large white horizontal lines above the R+1 which offers a more intimate style of the precast concrete loggias. Each dwelling has an outdoor extension, either on the street or on the landscaped garden located above the shop and accessible to all future residents.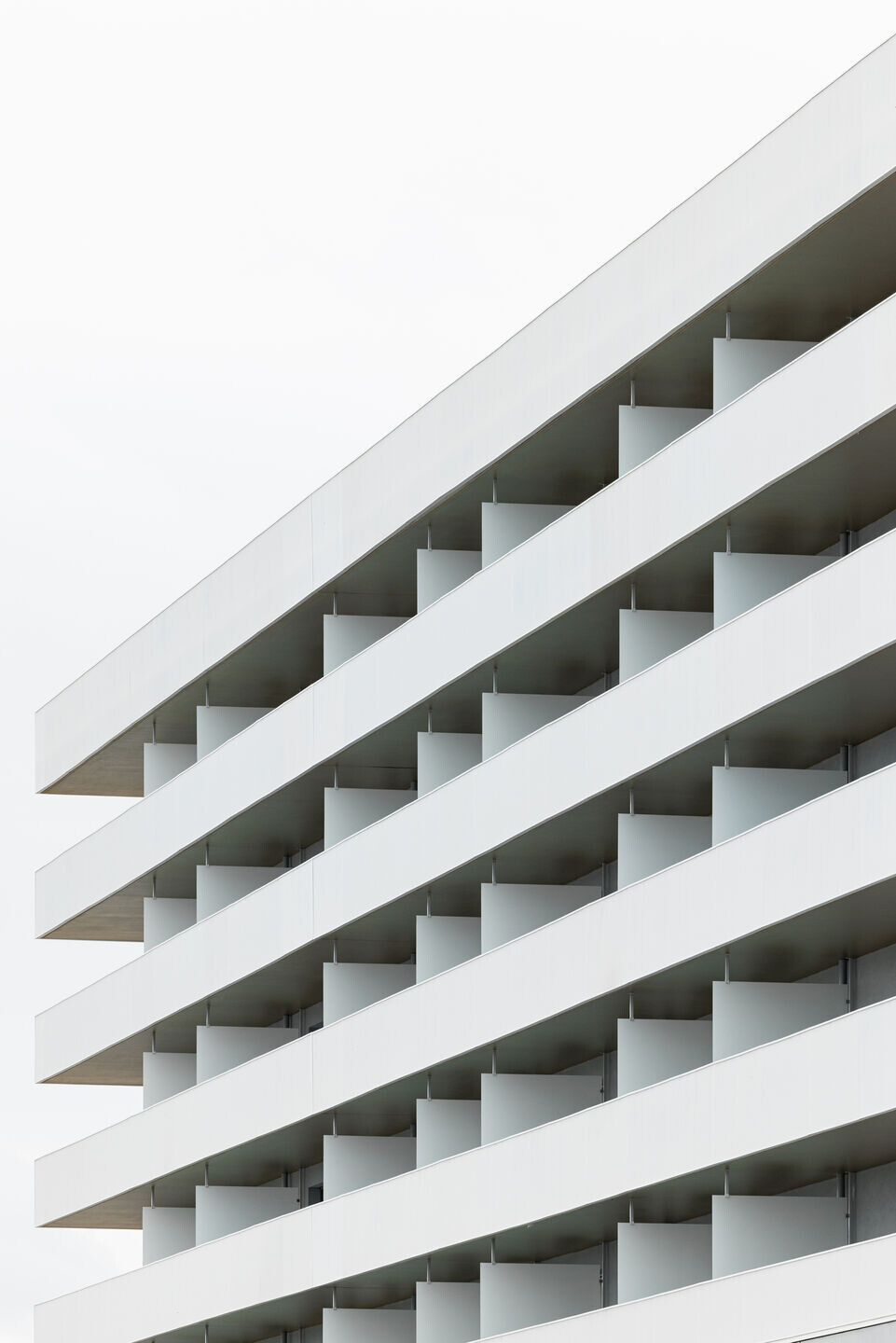 This is a primary luxury constituting both potential uses and a vocabulary of facades. What is given to see is a search for balance between interior and exterior. The surfaces of balconies and terraces are more than ever a link between interior and exterior, between housing and its environment.
Materials used
The ground floor facades are glazed facades for the shops and the reception halls of the apartments, and the clad in gray ribbed bars to treat all the service spaces.
On the first floor, the building houses loggias punctuated by prefabricated and stained gray concrete elements, between which is implemented a white ribbed and perforated metal railing.
From the second floor to the roof, the same type of railing is implemented around large continuous balconies allowing future residents to truly extend their habitat outside. The concrete undersides of these balconies are treated with a golden and iridescent stain allowing to vary the reflections and the perception of the building according to the orientation of the sun