HQ Toronto is a welcoming health centre in downtown where all gay/bisexual men, trans, and non-binary (GBTQ) people can receive comprehensive, holistic person-centred services that support their physical, sexual, mental, emotional, community, spiritual, and social well-being. Occupying more than 9,000 sq. ft. on the eighth floor of a heritage-designated building, originally designed as a commercial office space, this renovation/retrofit project is the first facility of its kind in Canada and positions our city as one of the leaders in this new model of holistic care.
All great designs tell a story. For the Ontario HIV Treatment Network's HQ Health Centre, Architecture Counsel was tasked with relating the story of gay/bisexual men, trans, and non-binary (GBTQ) people's health – shifting the narrative which once focused primarily on HIV treatment, towards a more holistic message highlighting concepts of well-being, culture, comfort, community, inclusivity, and positivity.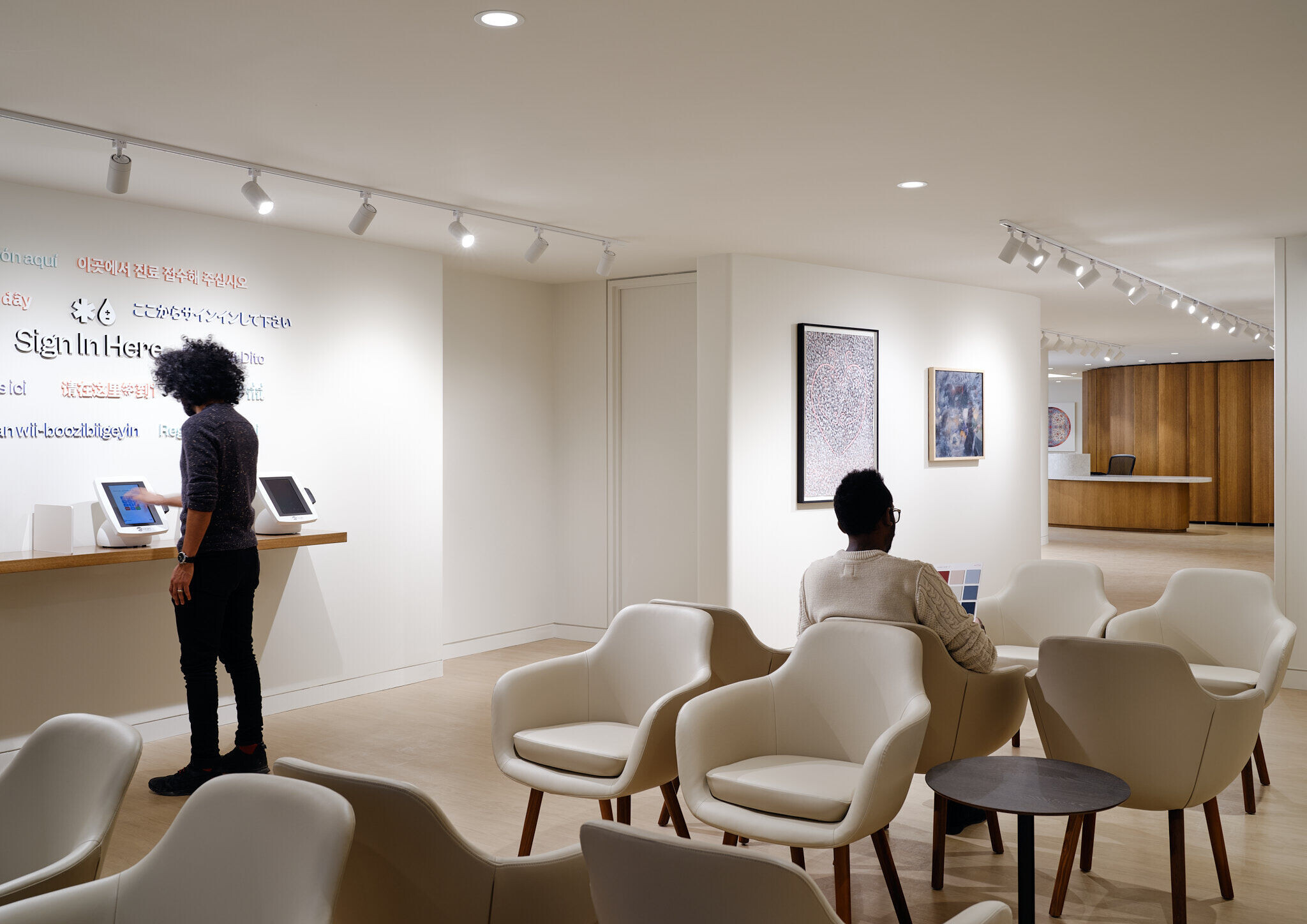 In telling this story, our challenge was to create a welcoming, nurturing, and supportive environment that speaks to a community, while addressing the highly specialized program and sophisticated technical and clinical needs befitting a leading-edge health centre. It was crucial to create highly functional technical spaces – complete with current expectations for accessibility and infection prevention and control – in an environment that did not feel clinical.
Our design solution was to create a plan that was flexible, adaptable, and highly convertible enabling the clinical programs to operate independently from the community, cultural, and event spaces. The program includes a mix of physical and sexual health clinic spaces; an express testing laboratory for HIV and sexually transmitted and blood-borne infections; mental and social health spaces, including private and group counseling rooms; five multi-use rooms that can be converted to accommodate a wide range of activities -- teaching, seminars, smudging ceremonies, yoga classes, book clubs, poetry readings, social, and celebratory events; and communal and gathering spaces, including a curated revolving gallery celebrates GBTQ culture through the medium of art.