In response to the rampant growth of the Covid-19 pandemic, it became urgent to formulate an emergency project that increased the number of rooms under negative pressure in Pedro Hispano Hospital's Intensive Care Unit (ICU). Intensive care was gradually occupying spaces such as post-anesthesia care units, recoveries spaces, and operating theaters, interfering with the public hospital's usual functioning.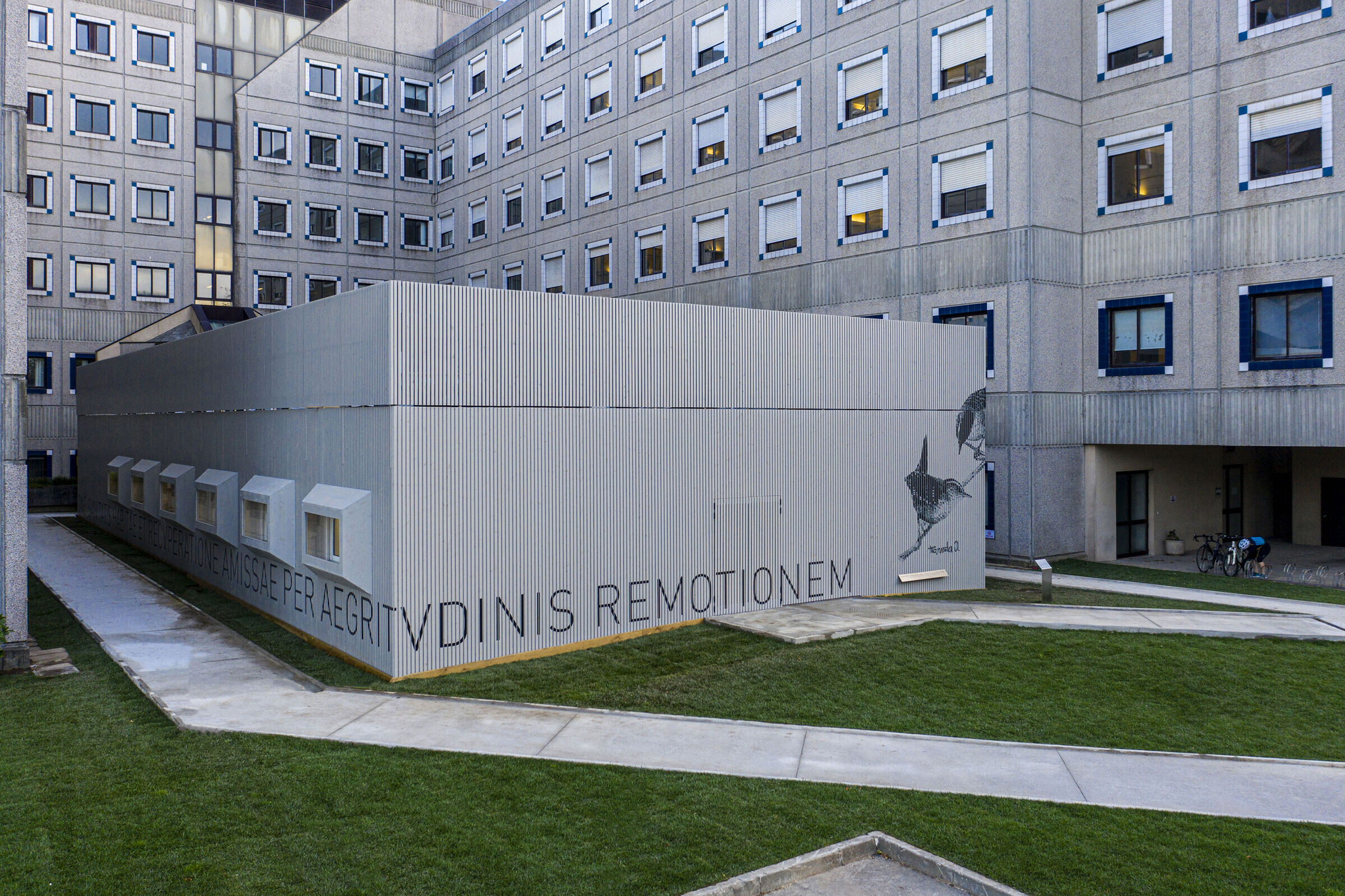 This extension doubles the number of ICU beds, reinforcing the hospital's response capacity against the pandemic. Furthermore, being a long-term vision project, it translates into a new attribute for the hospital's regular service. The new ICU wing includes 11 individual negative pressure rooms, equipped with antechambers that control the airflow and the pressure between the room and the shared space of the new unit. The physical continuity of this structure with the existing ICU, through a connecting corridor, ensured efficiency gains in managing processes and human resources.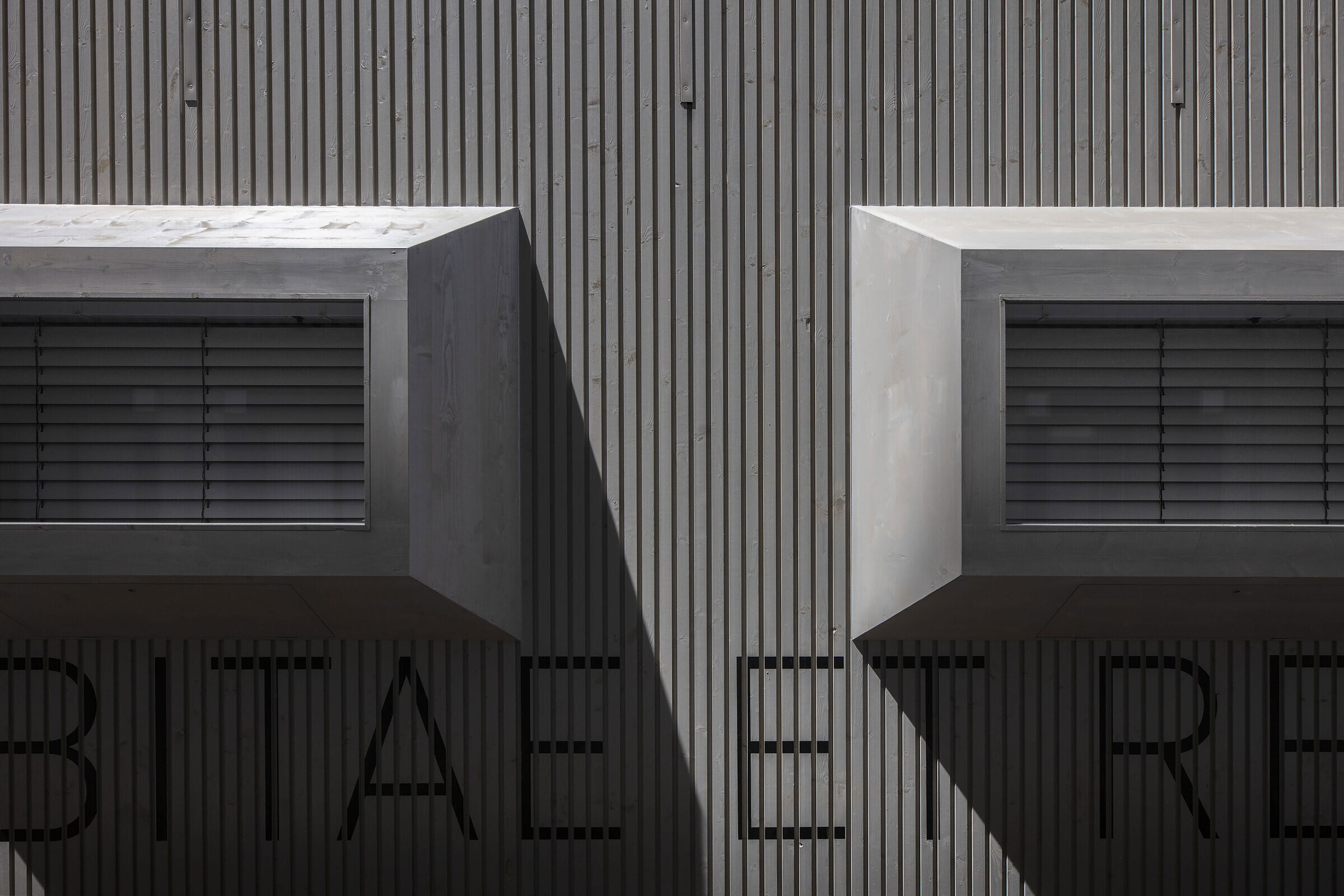 The willingness to be part of the solution at a difficult time was the engine for the development of this philanthropic project, which was developed in just one week. The briefing asked for a realistic, economic and rapidly built project that would represent a valuable contribution for the ICU professionals and users. Thus, the unit was created through a model of continuous collaboration between architects and the ICU team – to ensure total adaptation to patients and healthcare professionals' needs – and was built in 25 working days.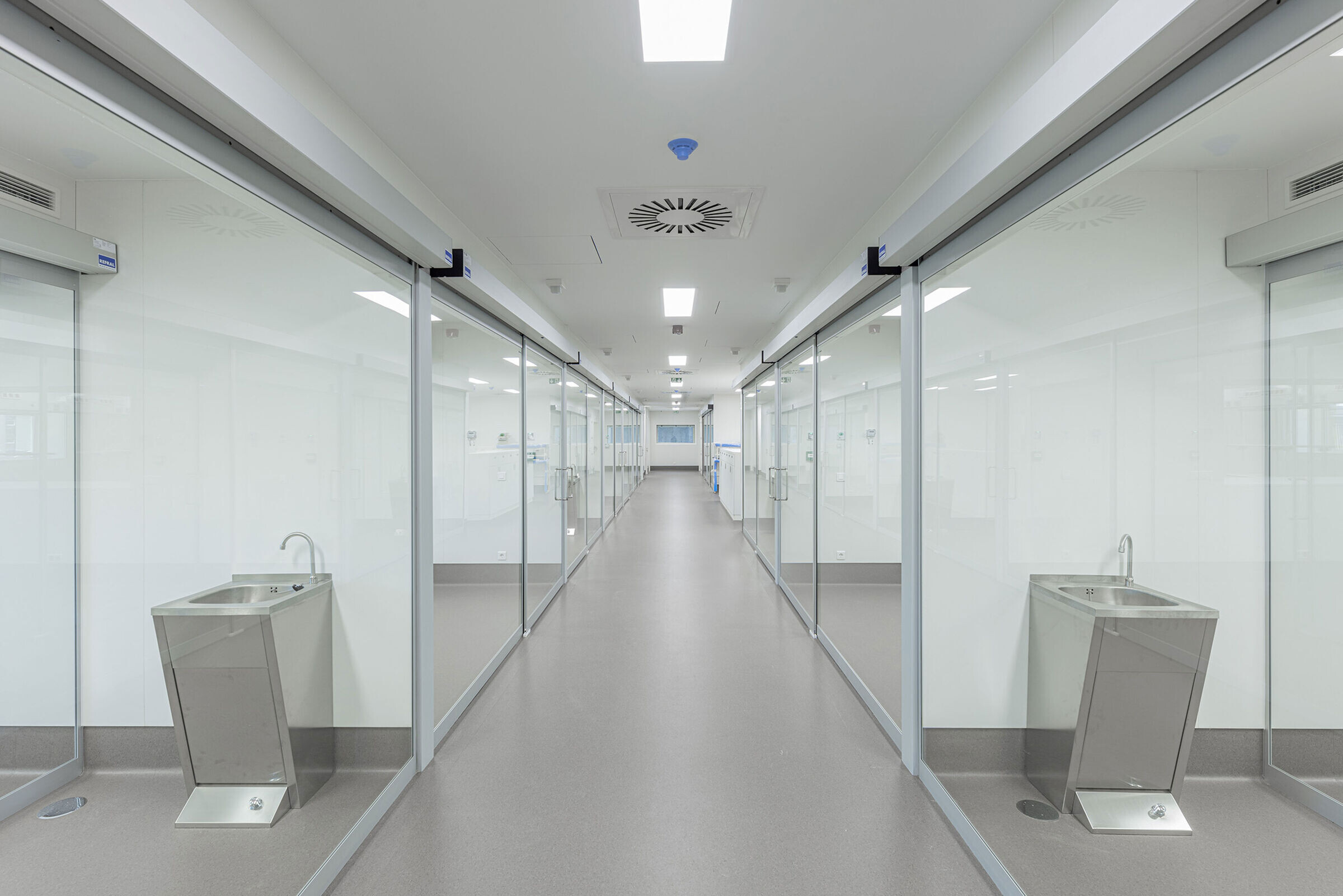 The construction system used guarantees the project's ecology and sustainability, based on a low generation of waste, a high thermal and energetic performance, and an 80% reduction in CO2 emissions. Brightness, fluidity, and tranquility are combined in a unit designed to be functional and efficient, but where aesthetics are not overlooked.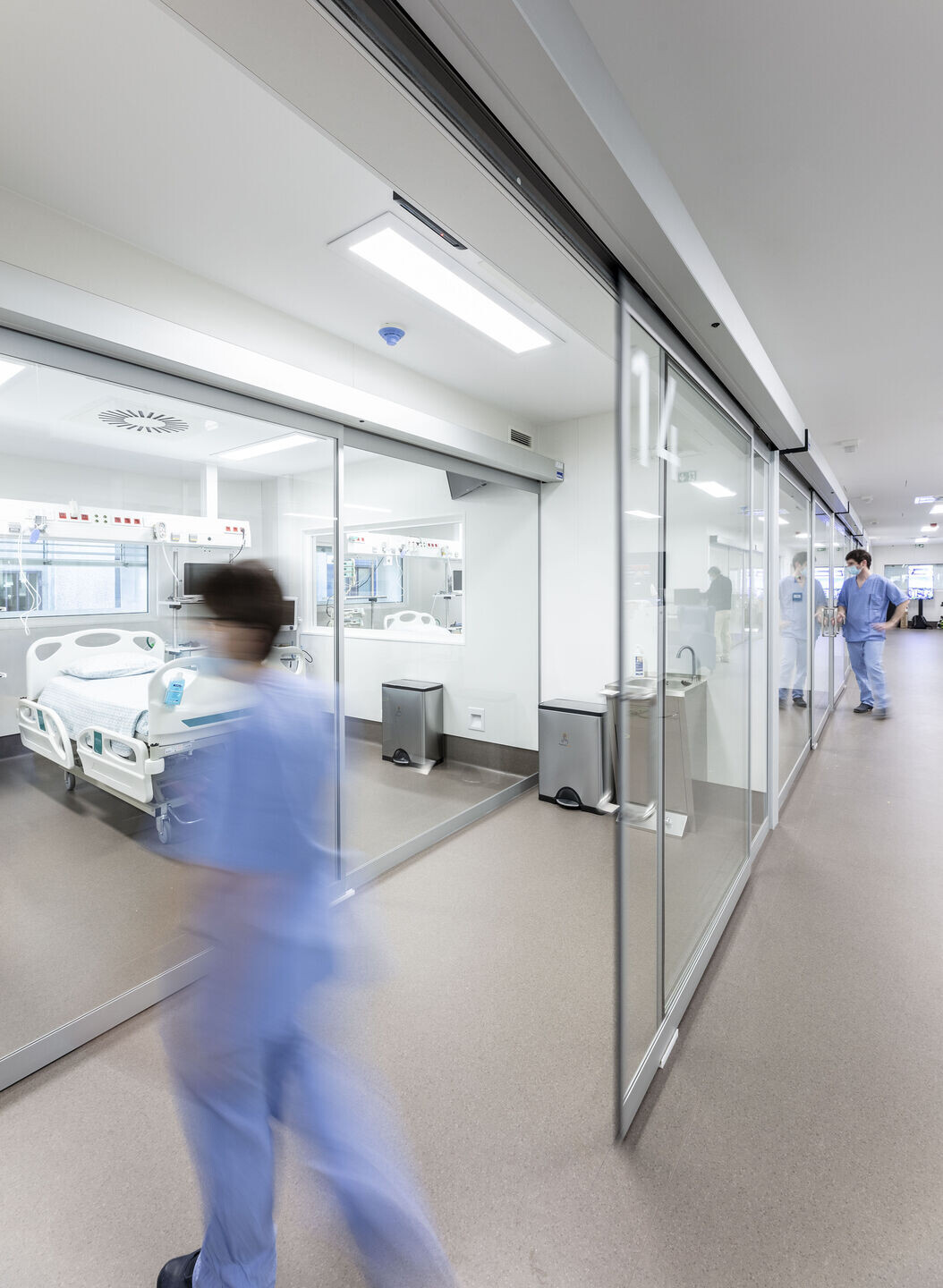 The volume establishes symbiotic relationships with the surrounding buildings in the exterior, seeking a harmonious articulation between Art and Science. The drawings by Manuela Oliveira, a retired Visual Arts teacher, coexist with a Latin phrase by Pedro Hispano, a 13th-century doctor, meaning "Medicine aims to conserve the health and to recover the lost health by eliminating the disease."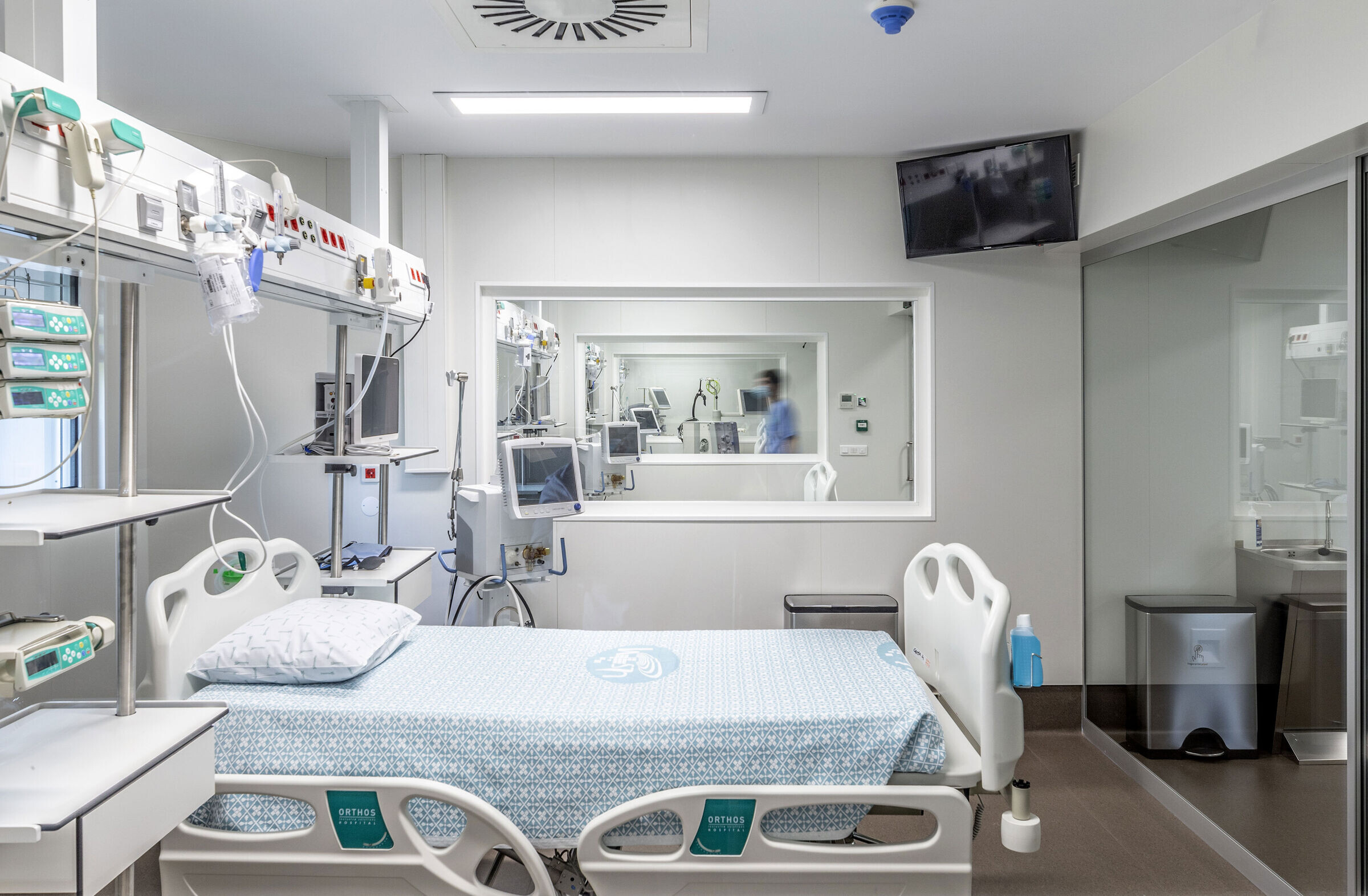 Pioneer in Portugal, this expansion project presents a high level of replicability. In a time of uncertainty and fear, the collaboration between public and private entities and the teamwork of more than 300 people – including architects, designers, engineers, technicians, and construction workers – also sends a message of hope.